Let's say you read last week's post on Monticello, and now you're ready to plan a trip.
On the positive side, there's so much good info on their site. On the challenging side, there's so. much. info.
So here's the breakdown on admission and tour options and when to be where – the stuff that confused me when I was first planning to visit Monticello.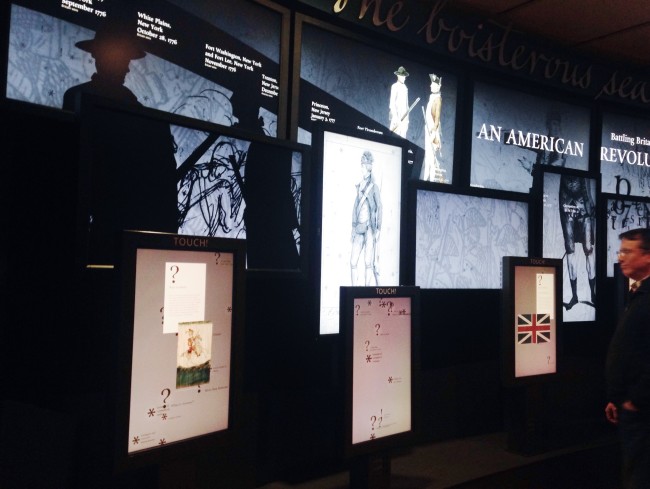 Getting In: How Much Is Admission?
Unlike a museum with optional tours, there's not a general admission that lets you just wander around Monticello. Instead, you purchase a timed tour ticket that also acts as your day pass.
Tours vary based on what they cover and cost. The most basic, most popular one is the Monticello Day Pass and House Tour ($20-28, see below).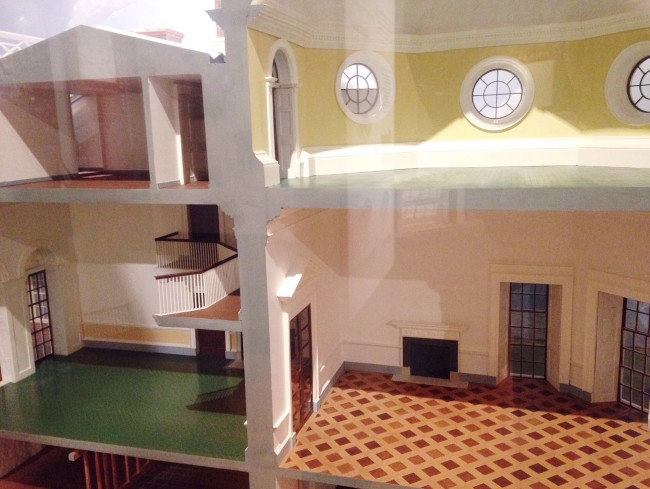 Which Tour to Choose?
All Monticello Day Passes/Tour Tickets include: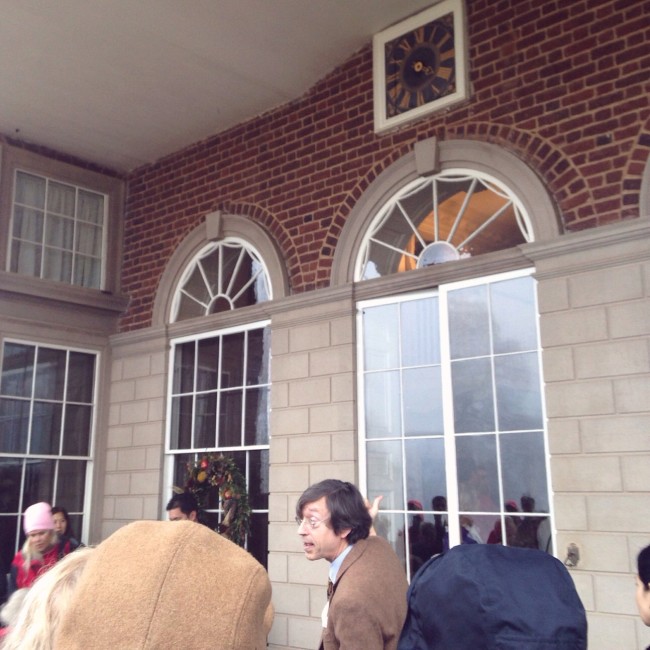 You'll want to find a tour that fits your interests, schedule, mobility, and the time of year you're visiting, so here are summaries to help you sort it all out.
Tours Offered Year-round:
Monticello Day Pass and House Tour – This is the main tour, and it takes you through the first (ground) floor of Monticello.
30-40 minutes
Wheelchair accessible. (Small strollers are also allowed.)
Adults: $20-28, Children (ages 5-11): $9
Behind the Scenes House Tour and Day Pass – Tour of the first, second and third floors, including the Dome Room.
The upper floors are not wheelchair accessible.
Not recommended for children under 7.
$48-60.
Monticello Neighborhood Pass – Combination ticket that includes Monticello Day Pass and House Tour, Ash-Lawn Highland admission and tour (home of fifth U.S. President James Monroe), and the Michie Tavern ca. 1784 Tour.
Save up to $6 on adult passes, if you visit all 3 sites.
If you only plan to visit 2 of the sites, buying tickets individually is a better deal.
I was not able to confirm whether you have to visit all 3 sites in one day.
Adults: $34-43, Children (ages 5-11): $19
Touch Tours for blind / seeing impaired individuals or groups are available by advance appointment.
Monticello Private Guide – Tour for 1-8 people, which includes the Dome Room and the gardens and grounds or museum galleries. Tailored to your interests.
Call (434) 984-9884 at least two weeks before your visit to schedule your tour. Subject to availability.
3 hours
1-4 people: $600, 5-8 people: $750-1200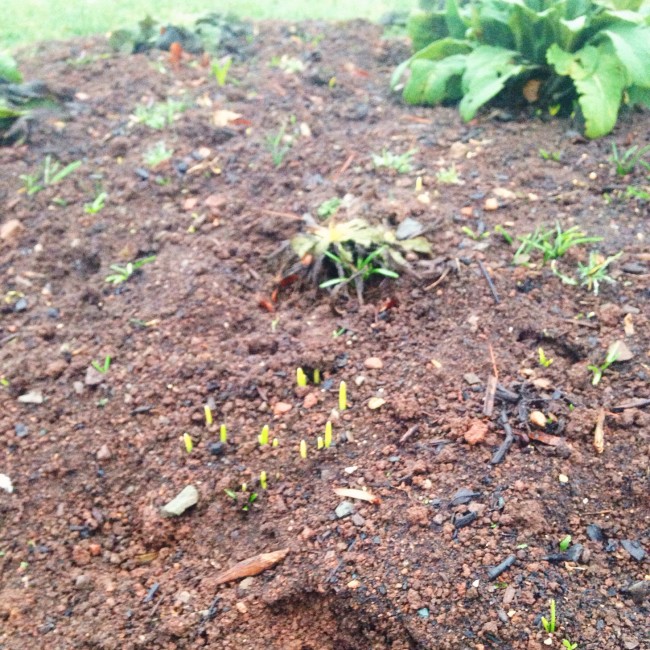 Tours Offered Seasonally or on Select 2017 Dates:
Hemings Family Tour – Interactive tour of the House and Mulberry Row that centers around stories of seven members of the Hemings Family.
February – November, Friday through Sunday
1 hour, 45 minutes
Not wheelchair accessible.
Not recommended for children under 12.
$27-30
Family Friendly Tour – House Tour with hands-on activities geared toward children ages 5-11.
April 3 – 23, June 10 – September 4, October 7 – 9, December 26 – 30
40 minutes
Wheelchair accessible.
Adults: $20-28, Children (ages 5-11): $9
Walk-Through Tours – Alternative to Monticello House Tour with guides stationed in each room.
April 14 – 15, May 27 – 28, June 3 – 4, July 1 – 2, September 9, October 7 – 8, November 26
Wheelchair accessible.
Adults: $20-25, Children (ages 5-11): $9
Add 30-minute Upper Floors Tour on these dates: +$25
Hamilton Tour Takeover – Interactive House tour that contrasts the ideas of Jefferson and Alexander Hamilton, followed by a moderated discussion.
April 7, 28-29; May 6, 12 – 13, 19; September 15 – 16, 22 – 23, 29 – 30
1 hour
$40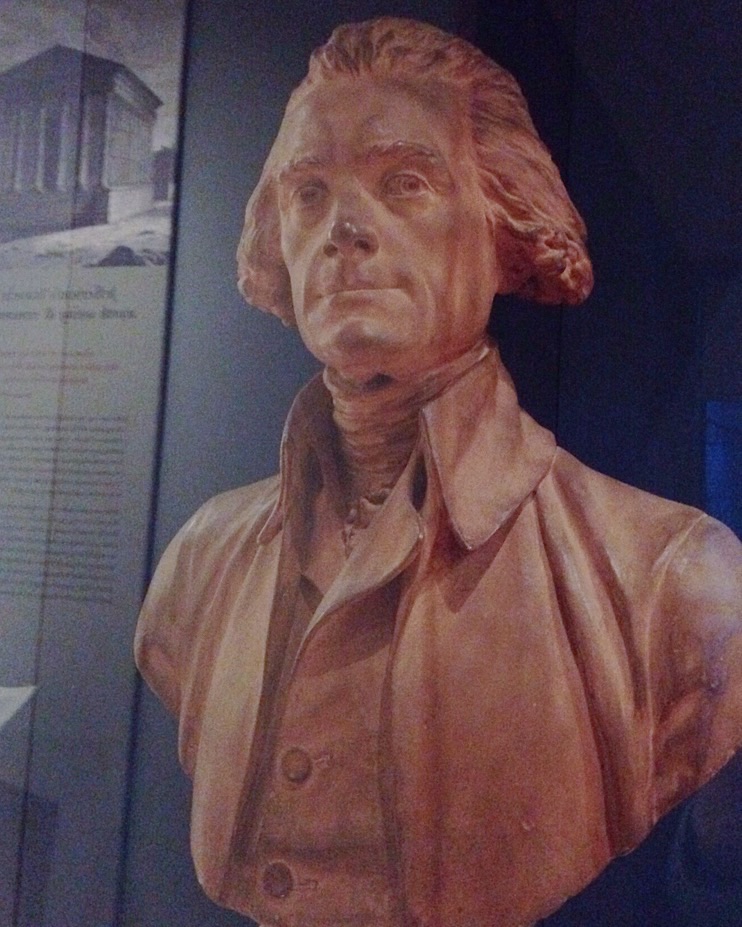 How to buy passes?
In-person at the Dominion Welcome Pavilion, subject to availability. Plan to wait in line.
Online and print out yourself – This gives you more choices of tour times, plus you can skip the lines when you arrive. Under delivery options, select "print at home" at checkout. As far as I know, only paper tickets are accepted.
Online and pick them up at Will Call – If you don't have access to a printer or don't want to worry about losing/forgetting tickets, you can select "Will Call" under delivery options at checkout. You may have a small wait for Will Call, but otherwise you get the same benefits as above.
Regardless of whether you print or pick up, purchasing online saves you about 10% on adult passes. You can buy tickets online from maybe 3 months in advance up until midnight the day before you visit.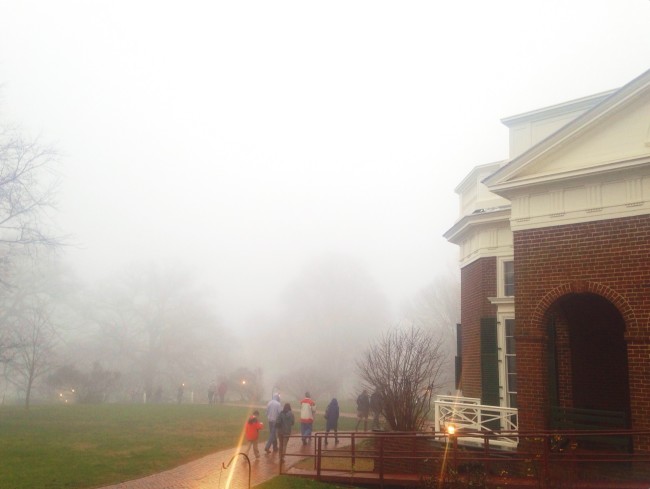 Other Event Tickets:
Tickets for other events at Monticello may not include a House Tour/Day Pass. To attend a Harvest Tasting Tour (offered weekends May – October), for example, you'd need to purchase one of the Day Passes above plus a ticket for the tasting tour itself ($15). There are also a la carte workshops (which we sometimes feature on our Happenings List) like Get to Know Your Trails on April 1 ($18) or Toddler Time, the third Saturday of each month ($10).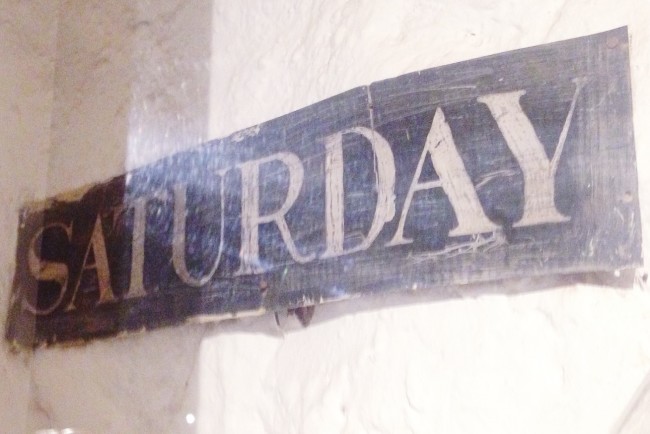 When Should I Arrive?
Even if you've already purchased and printed your pass, you can't just roll up to the parking lot at tour time. It takes time to get up to the House. Here's the "Last-Minute Monticello" list of the minimum time Monticello recommends you allow each step of the way.
Last-minute Monticello:
Arrival – At least 30 minutes before tour time (1 hour if you plan to watch the introductory film)
Shuttle – Board at least 15 minutes before tour time. (Shuttles arrive every 5-10 minutes.)
In front of the House (East Walk) – 5 minutes before tour time.
Allow additional time during peak travel times (weekends, holidays, etc.).
If you are pressed for time, you can check out the visitor center exhibits after your tour.  (This is what we did, because we were really tight on time.) However, arriving at least an hour before your tour allows you to get some context before going up to the House.
The Monticello Mellow itinerary is my suggestion for a less rushed way to take it all in.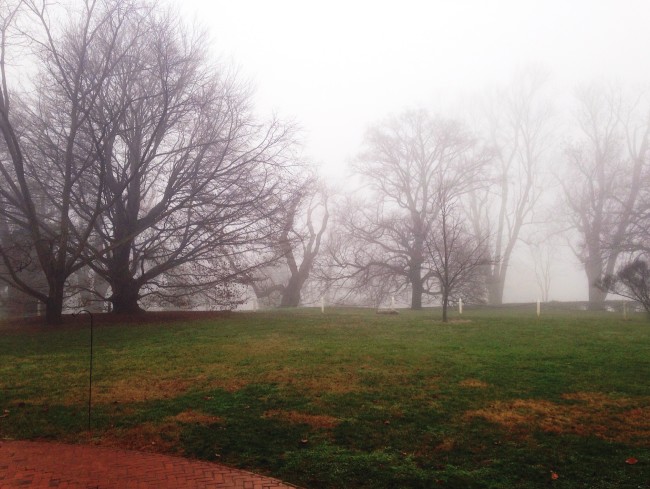 ---
Monticello Mellow
A mid-morning tour time would allow you to explore the visitor center and get up to the mountaintop before the most crowded part of the day (11am – 3pm).
Arrival – 1-2 hours before tour time. Park, pick up tickets (if needed), see the introductory film, and visit exhibits.
Shuttle/walk – 30-40 minutes before tour time be at the shuttle stop or walk (.5 mile) up to the mountaintop.
If you get to the mountaintop with time to spare before your tour, check out the dependencies, cellar, fish pond, or hang out on the West Lawn. You may want to set an alarm so you dont get so engrossed that you miss your tour!
At the East Walk of the House – 5-10 minutes before your tour, find your way to the staging area for your ticket group. Check with a guide to make sure you're at the right spot.
House Tour lasts approximately 30 minutes.
Afterwards, explore the rooms below the House and Mulberry Row.
From April to October, there are additional tours offered that are included with admission, no reservation required. If time allows, check out the Garden and Grounds and/or Slavery Tours.
When you're ready to head back down the mountain, you can check out the Monticello graveyard (the shuttle stops there on the way back) and/or any exhibits you missed at the visitor center.
Have lunch at the cafe, drive over to Michie Tavern, or pack a picnic.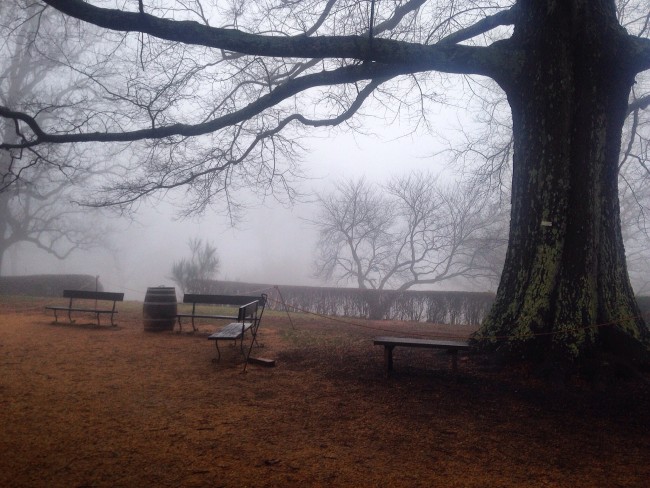 You could probably spend most/all of the day at Monticello if you wanted to. Or, spend a few hours there then take a hike, tour another historic site (both Ash-Lawn Highland and the tour at Michie Tavern are included in the Monticello Neighborhood Pass), visit at vineyard, or just chill in Charlottesville.
---
We were guests of Monticello.
Read More