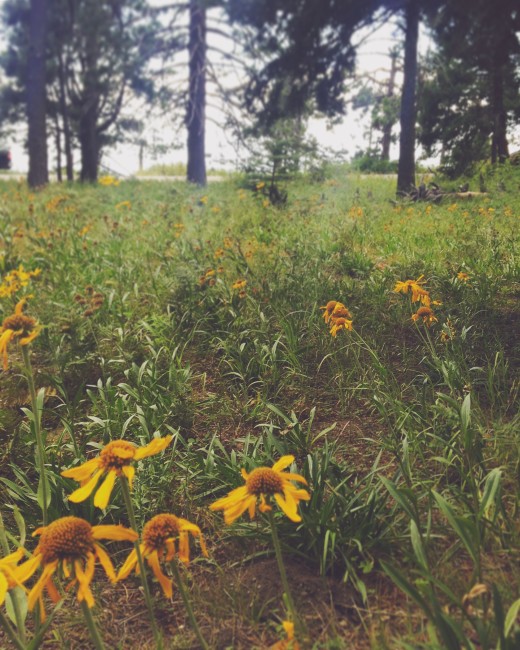 You start in the Tucson heat surrounded by saguaros. An hour (or so) and a few thousand feet in elevation later, you can be sitting among spruce trees in air cool enough to not melt the chocolate chips of the oversized cookie in front of you.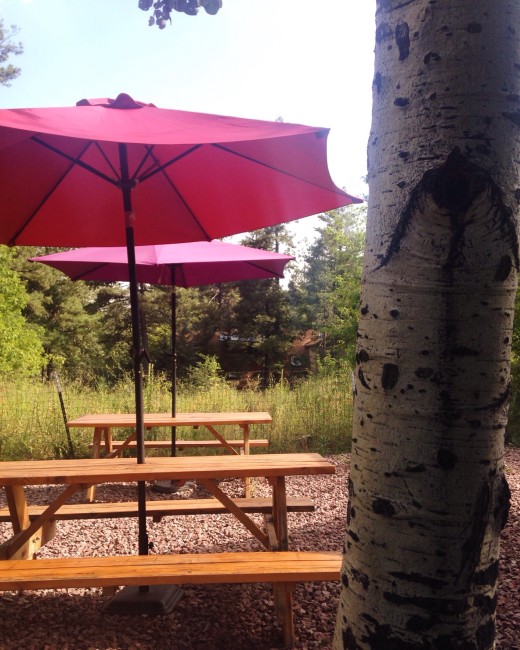 Welcome to Mount Lemmon, a 9000-foot peak in the Santa Catalina Mountain Range.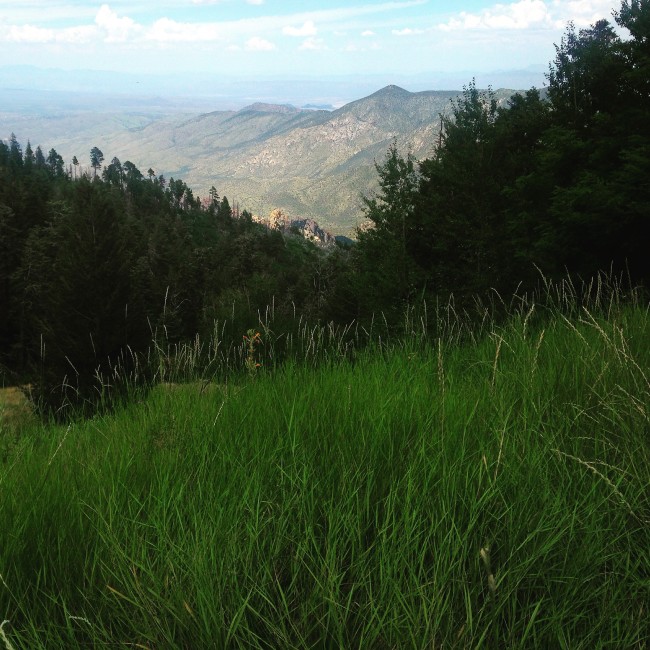 Drive the Sky Island Scenic Byway (also called the Mt. Lemmon Highway, the Catalina Highway, and – officially – the General Hitchcock Highway) through beautiful landscape and six (6!) different climate zones.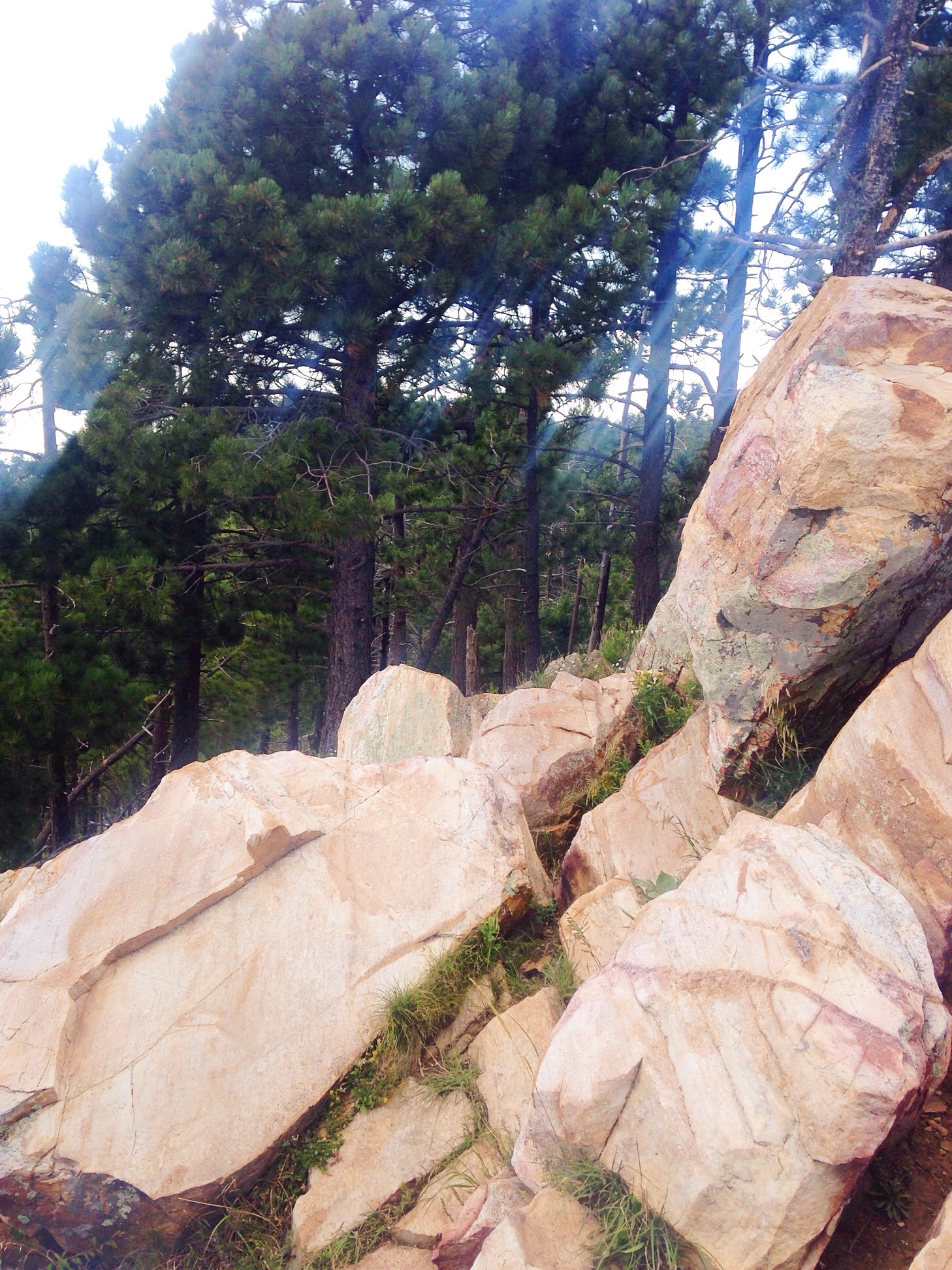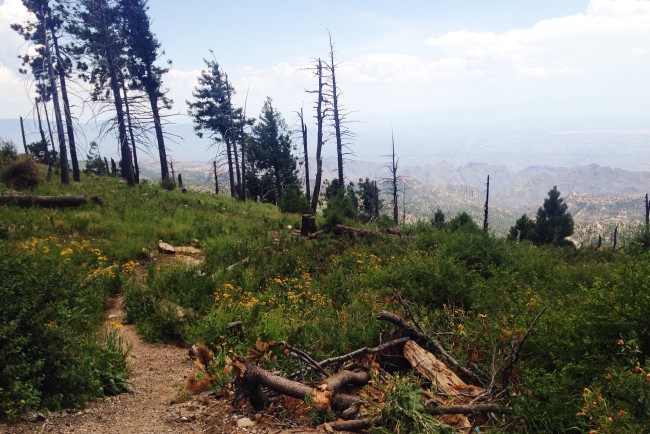 Then you can hike or picnic or ride the year-round ski lift. (Yes, it gets cold and snowy enough in the winter for skiing up there!)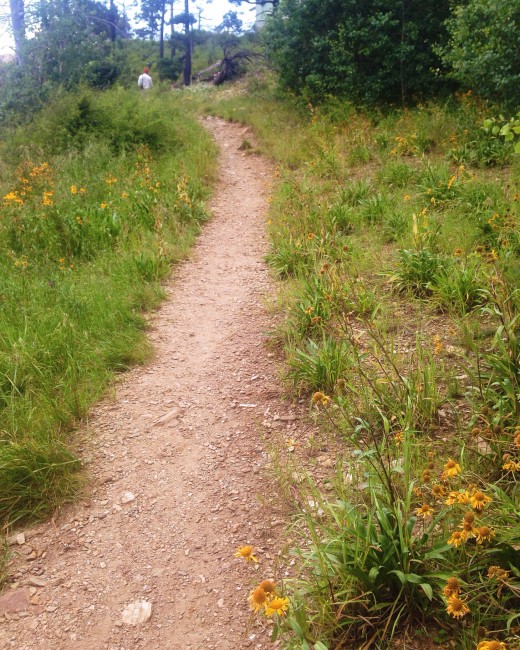 When Phillip and I and my parents went, we stopped at a picnic area (Box Elder, I think-?) before driving to the parking lot at end of the road and taking a little hike from there.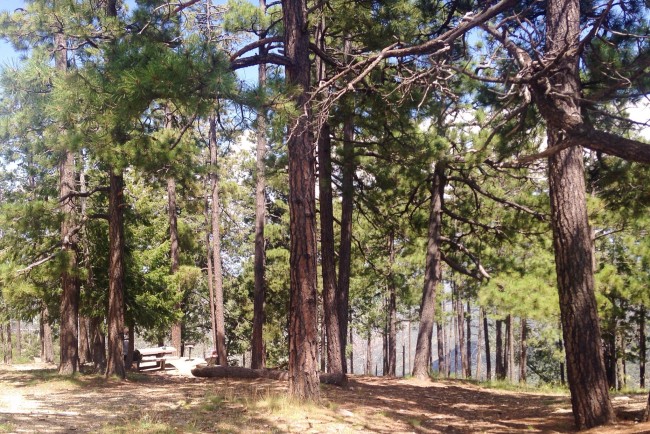 Along the way is the town of Summerhaven, a one-and-a half mile high city that caters to visitors seeking shelter from sweltering Tucson summers.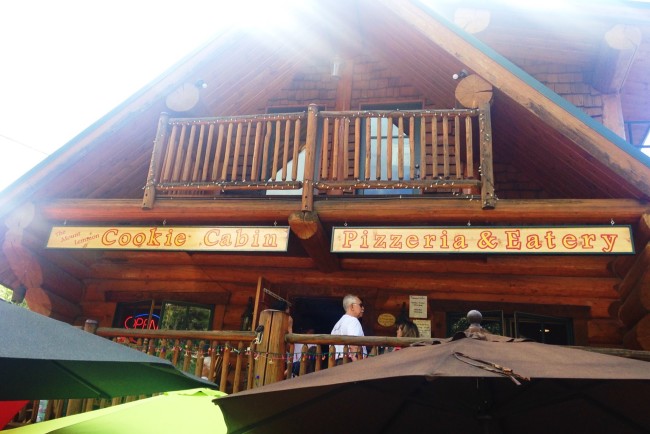 It's also home to the giant cookies of Cookie Cabin. Four of us split one sampler cookie. There was literally a line out the door but plenty of nice outdoor seating.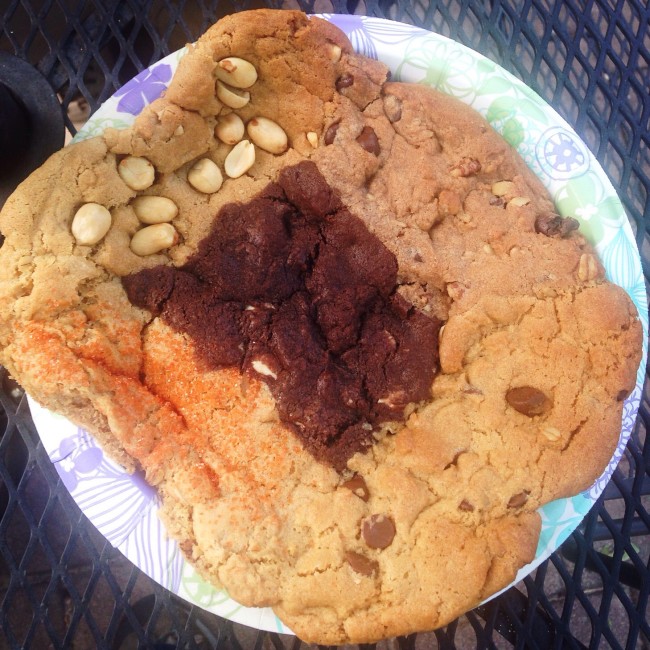 I taught my dad how to use the Hyperlapse app, so we could take timelapse videos of the drive up. You can see the dramatic changes of scenery compressed into two minutes.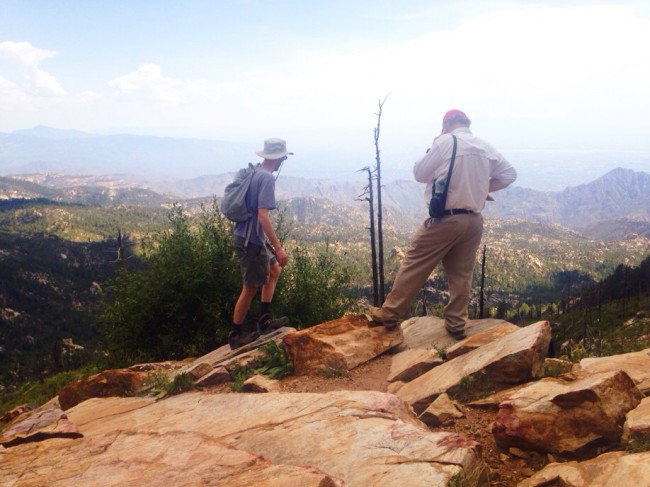 – More Mt. Lemmon info –
Be prepared to pack out your own trash.
Ski lift – The "sky ride" to the summit lasts about half an hour. Off-season (summer) adult tickets are $12/ride. Winter lift tickets are $45/day. Details at skithelemmon.com.
Keep the high altitude in mind when you're planning hiking or other activities.
We were there in mid-August, right at the end of the summer wildflower season.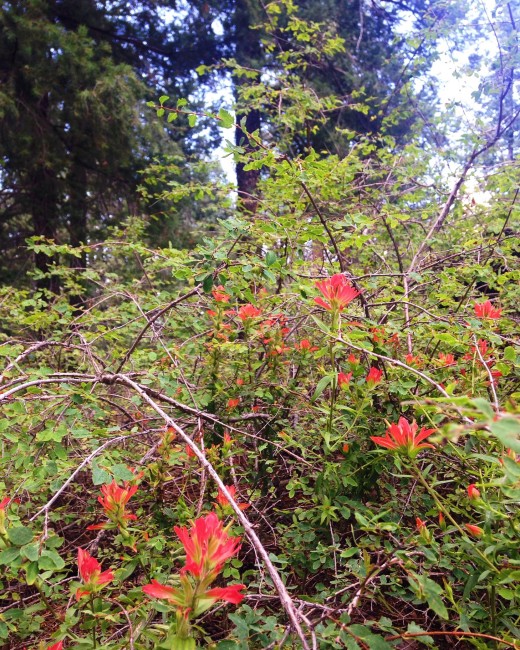 Scenic Drive: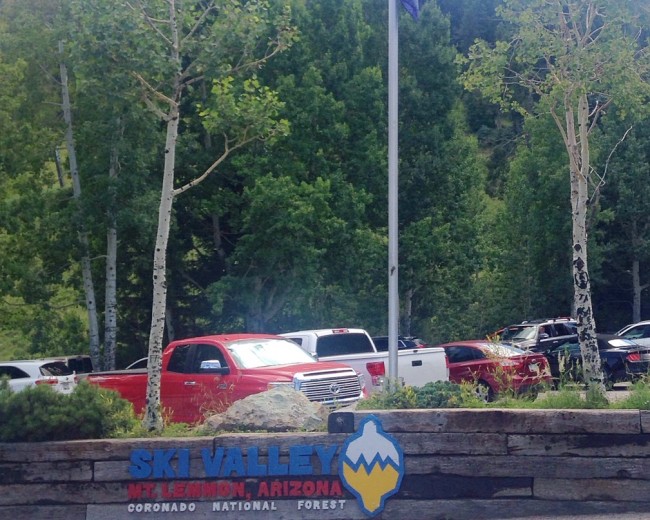 Fees:
Many places you can park on Mount Lemmon require a pass, including the visitor center, picnic areas, etc.
You can purchase a Coronado Recreation Pass on the mountain at the Palisades Visitor Center or buy one before you go.
Passes are available at several locations, including the Coronado National Forest Supervisor's Office at 300 W. Congress near Downtown Tucson.
Day passes are $5 per vehicle. ($10 for a weekly pass.)
Instead of worrying about which specific places require it, consider just getting a day pass in town before you make the drive. It's only 5 bucks and helps to support the forest.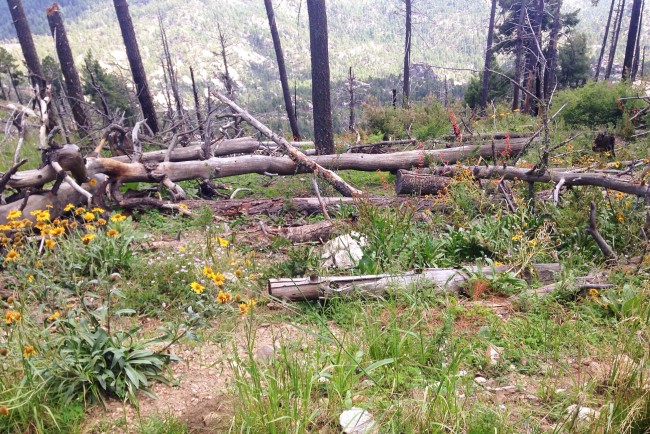 Read More