After our morning hike at Tumamoc Hill, we returned to the Mission Garden that evening for demonstrations on agave rope making and roasting, tequila tastings, a display of products made from agave fibers, plant sale, and The Opening of the Fire Pit.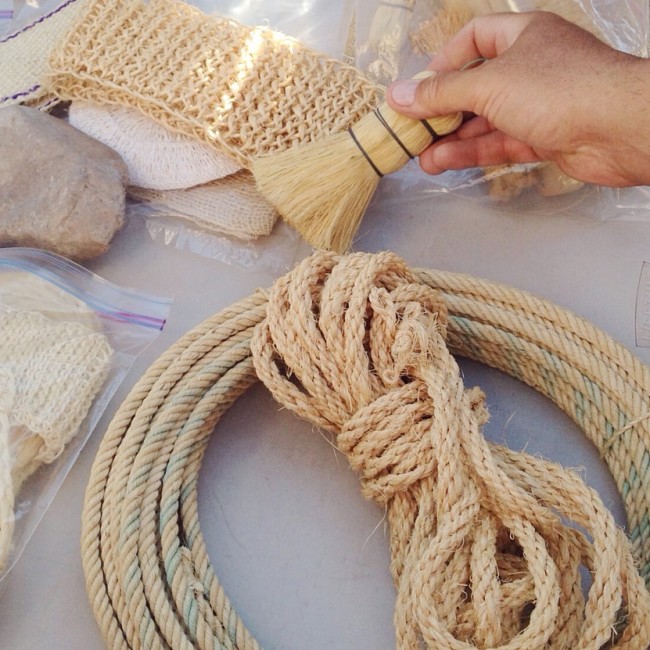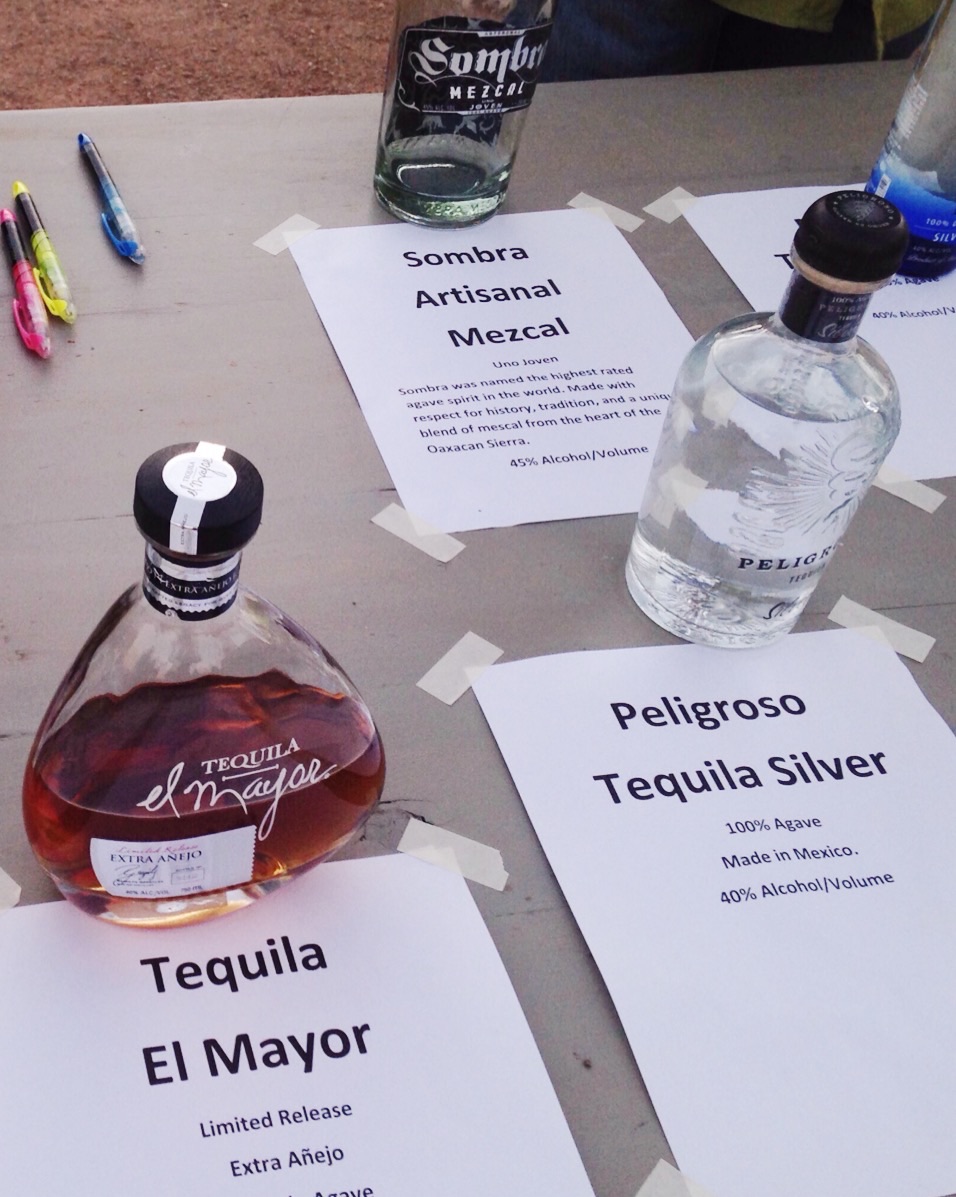 The day before, probably about the time Phillip and I were driving from Phoenix to Tucson, a group had gathered at the Mission Garden. Jesús García, an Education Specialist at the Arizona-Sonora Desert Museum, was demonstrating how to build a fire in a traditional roasting pit and fill it with agaves. They would be covered with metal from the side of an old washing machine and then layers of dirt to keep the heat inside the earth oven.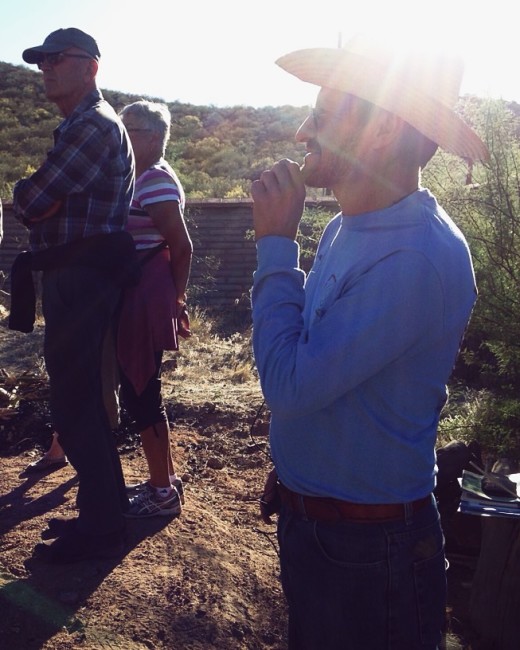 Other than the repurposed washing machine, the pit would be similar to the ones we had seen evidence of on our hike that morning, the charcoal gray rocks contrasting with the reddish desert clay only hinting at what was under our feet.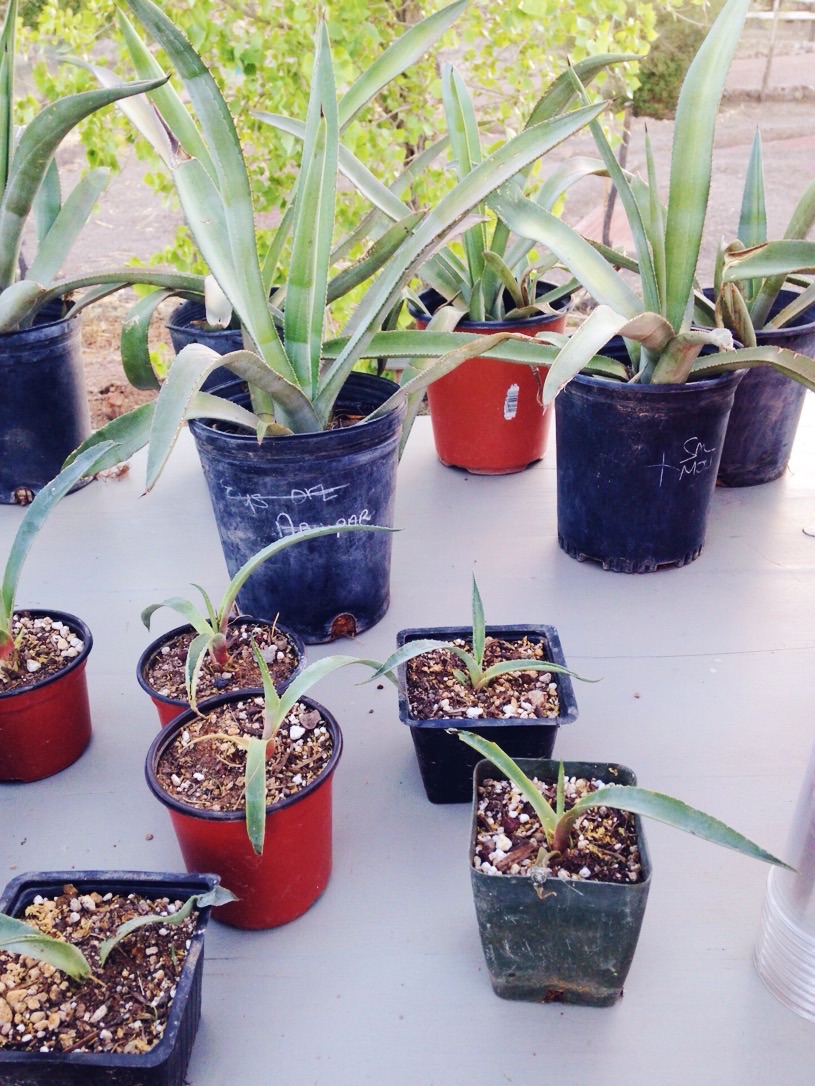 We don't know exactly how the ancient roasting pits worked. Current tribes in the area have not continued this tradition. However, Jesús García pointed out that just a few miles south of the border, "the tradition is still alive." He talked to his family in Mexico about the process, taking notes and drawing extensive diagrams about every step. Adapting those techniques to the Tucson area has taken some trial and error. Apparently. Last year's cooking time wasn't quite enough.
So this year, they would give the agave a full 24 hours to cook underground before literally digging in and opening up the fire pit.
That must be the magic number. It was soft and slightly sweet. Each variety had a different flavor. One tasted like sweet potatoes.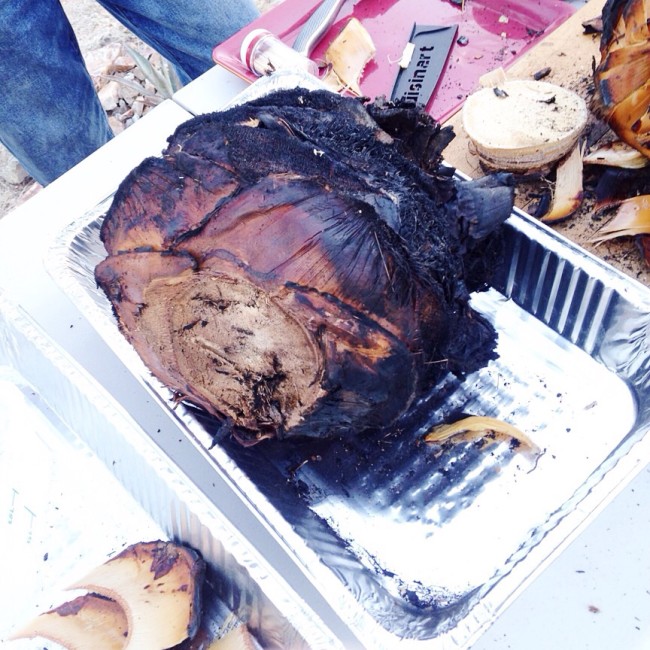 So what if you don't happen to have access to a 5-foot by 6-foot roasting pit?
Carolyn Niethammer shared how she roasts quartered agave heads in her home oven – just roast at 350 for 17 hours (!)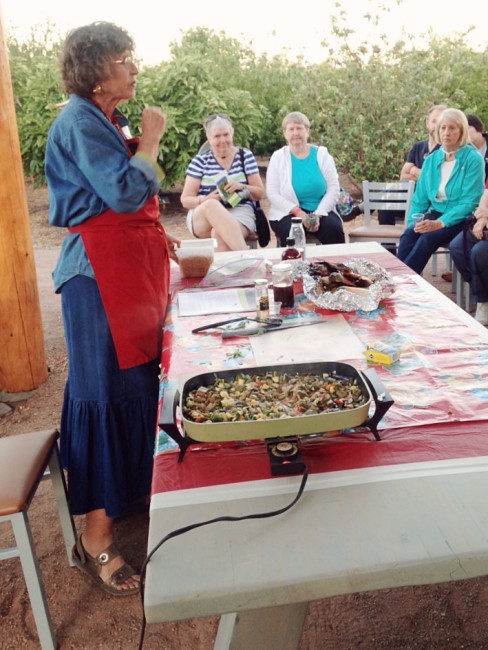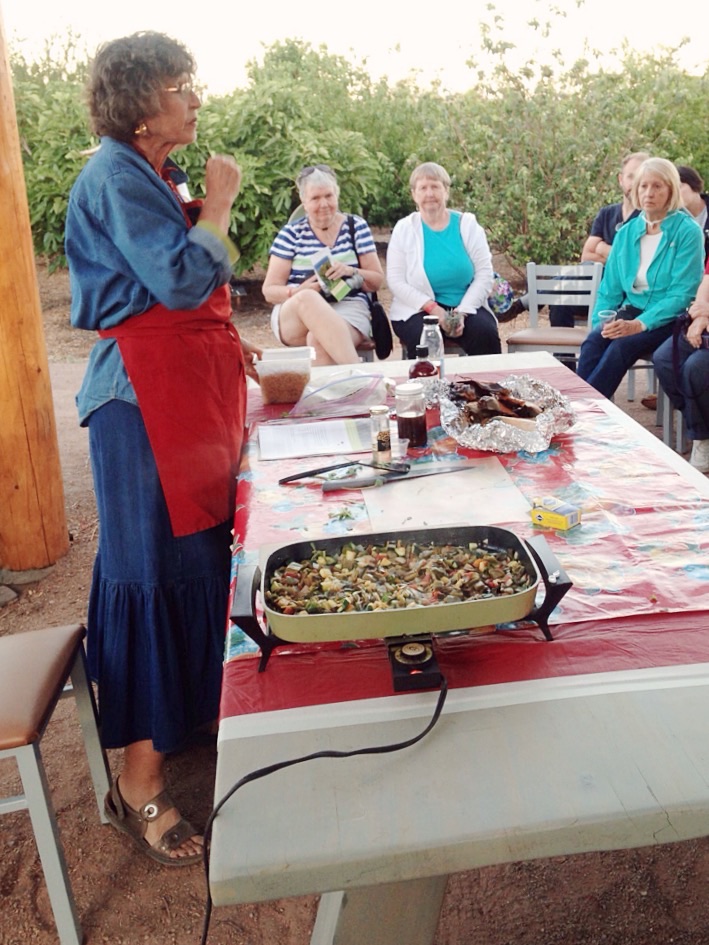 Once they've been roasted, you can add them into other dishes. With an electric skillet, she demonstrated how to saute up some agave along with nopales (prickly pear pads), peppers, and tepary beans, a drought-tolerant heritage bean that has recently come back into use. It was delicious!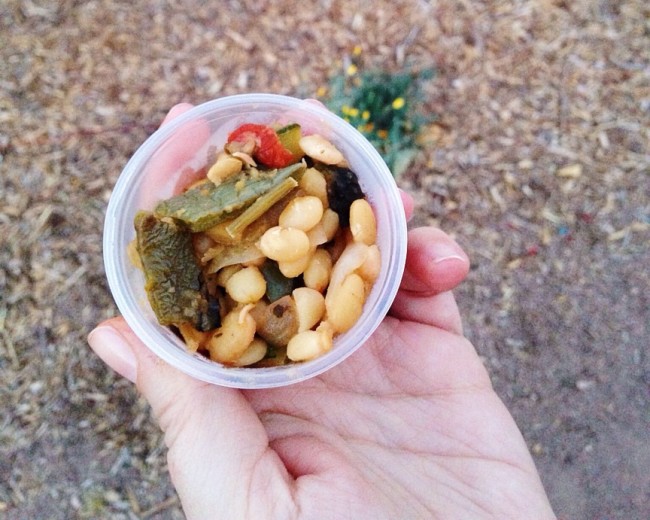 She followed up by passing around some "Aztec delights," bite-sized treats she made from amaranth, chia, agave syrup, and chocolate.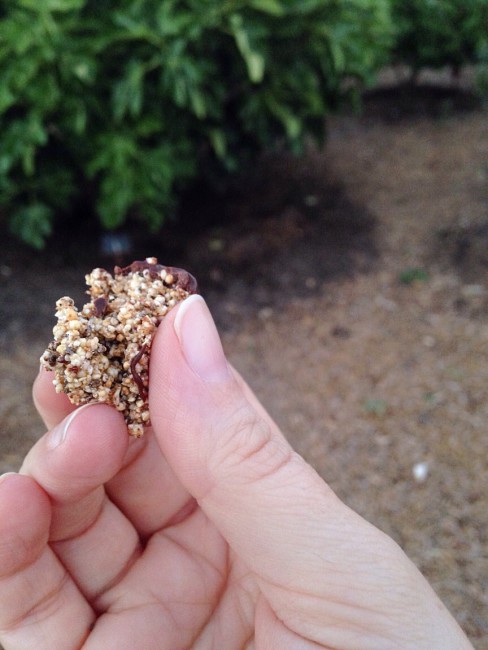 It was a sweet finish to our Mission Garden visit.
---
Next Agave Heritage Festival events in Downtown Tucson:
May 6 + 7, 10am + 1pm: Fibers, Tequila and Fun at Arizona-Sonora Desert Museum. Included with admission.
May 6 + 7, 10am: Agave Garden Tours at Arizona-Sonora Desert Museum. Included with admission.
May 6 + 7, 10am: Rare + Collectible Agave Sale at Arizona-Sonora Desert Museum. Included with admission.
May 6, 6pm: Agave Fest tequila party at Hotel Congress. $35
May 7, 11am: Agave Heritage Brunch at Carriage House. Proceeds from this brunch help benefit Mission Garden. $55
---
---
---
We were guests of Hotel Congress and Maynards Market + Kitchen.
Read More