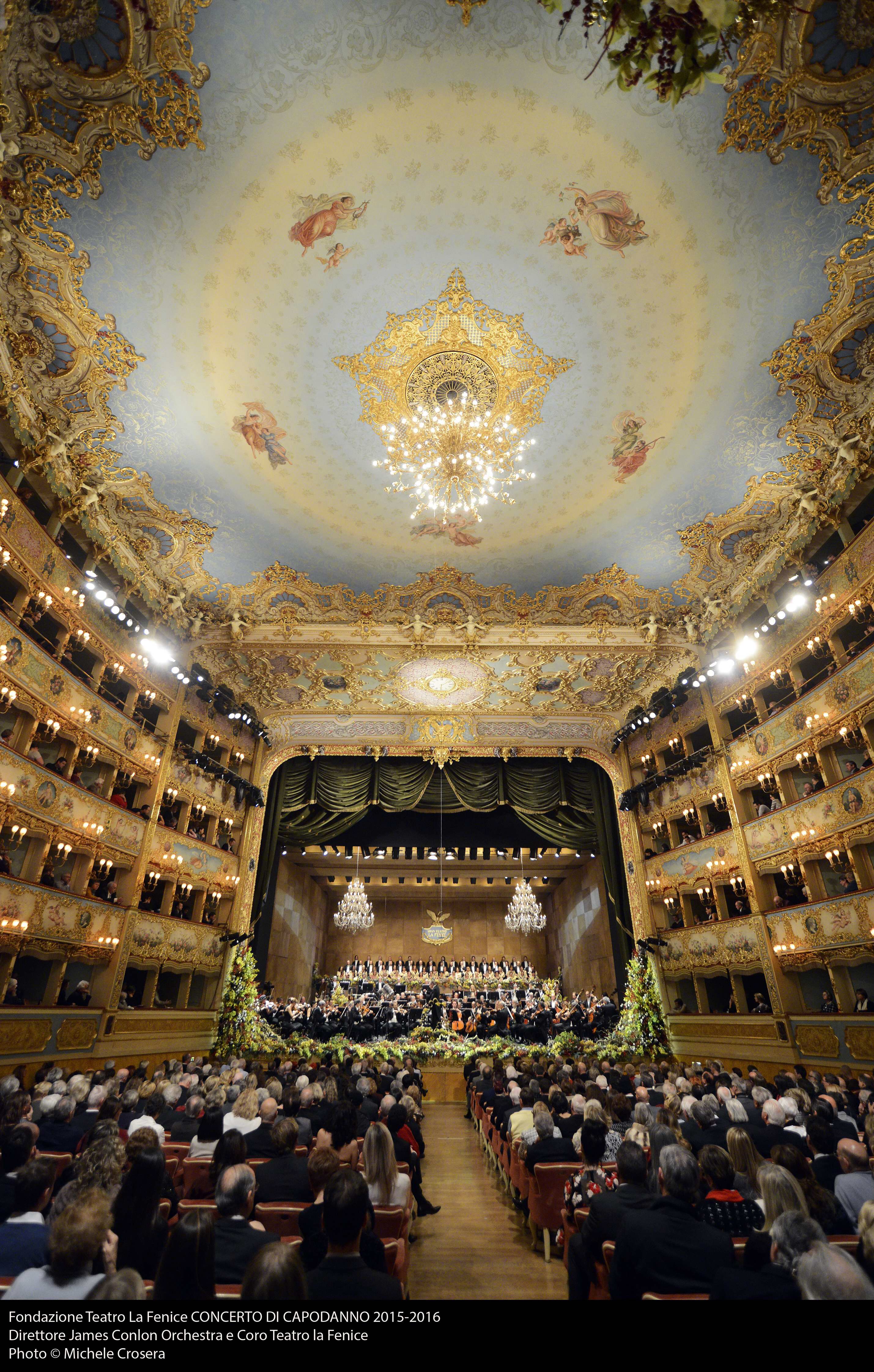 The Phoenix
For a place that's been called "a city of stone built on the water," Venice has had a lot of fires.
In fact, Venice's premiere opera house only came into being because of its predecessor's destruction by fire. Symbolically, the new theater would rise from the ashes of the old one. They named it "La Fenice," The Phoenix.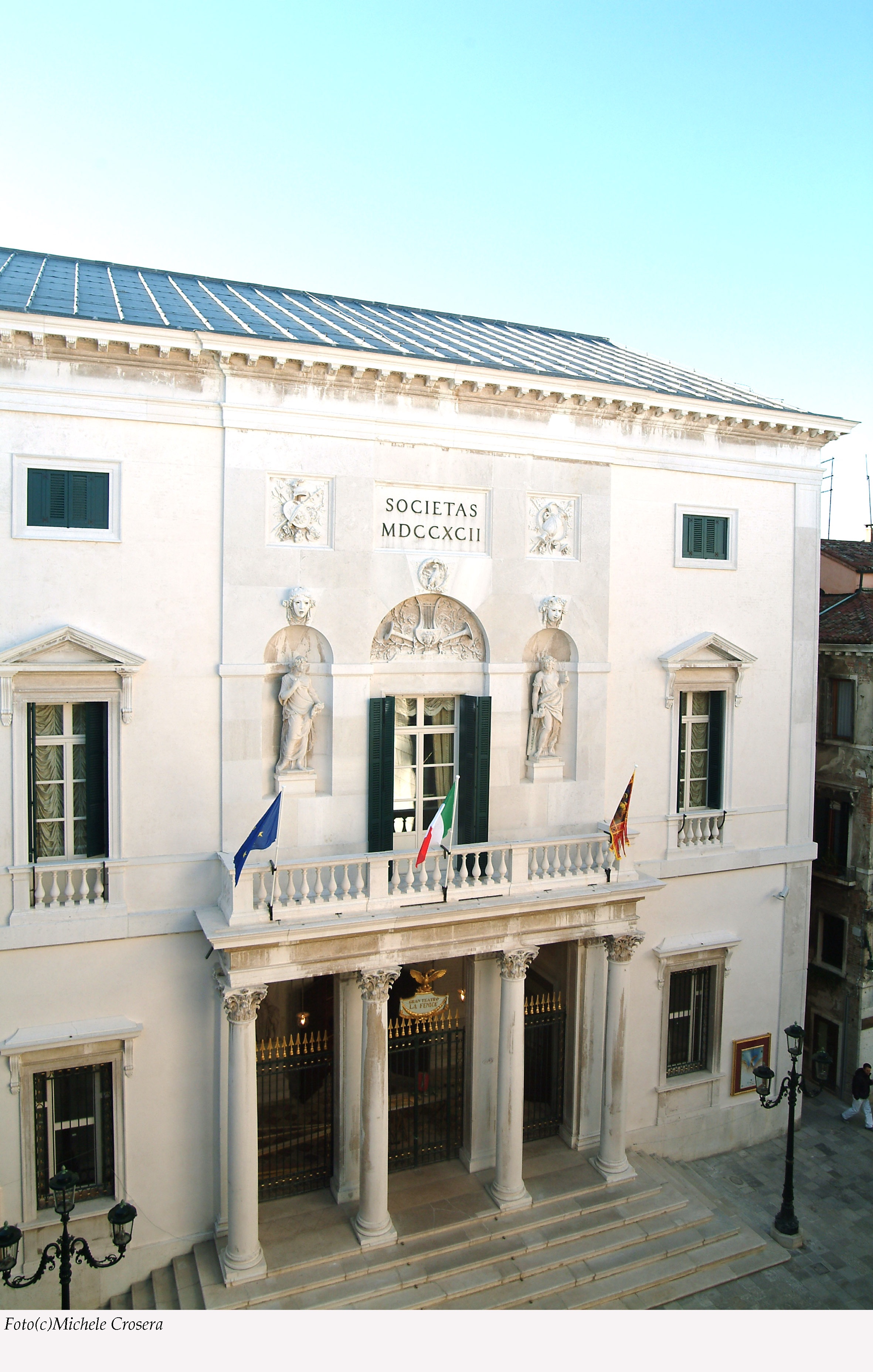 First opening in 1792, Teatro La Fenice is now one of the top opera houses in Italy and one of the best-known in Europe.
While the name was chosen to commemorate the theater's origin, it turned out to also be an ominous foreshadowing. Teatro La Fenice has been resurrected twice, after catastrophic fires in 1836 and 1996.
The one in 1836 started because of some kind of malfunction with a new stove from Austria. The 1996 inferno, however, was intentional.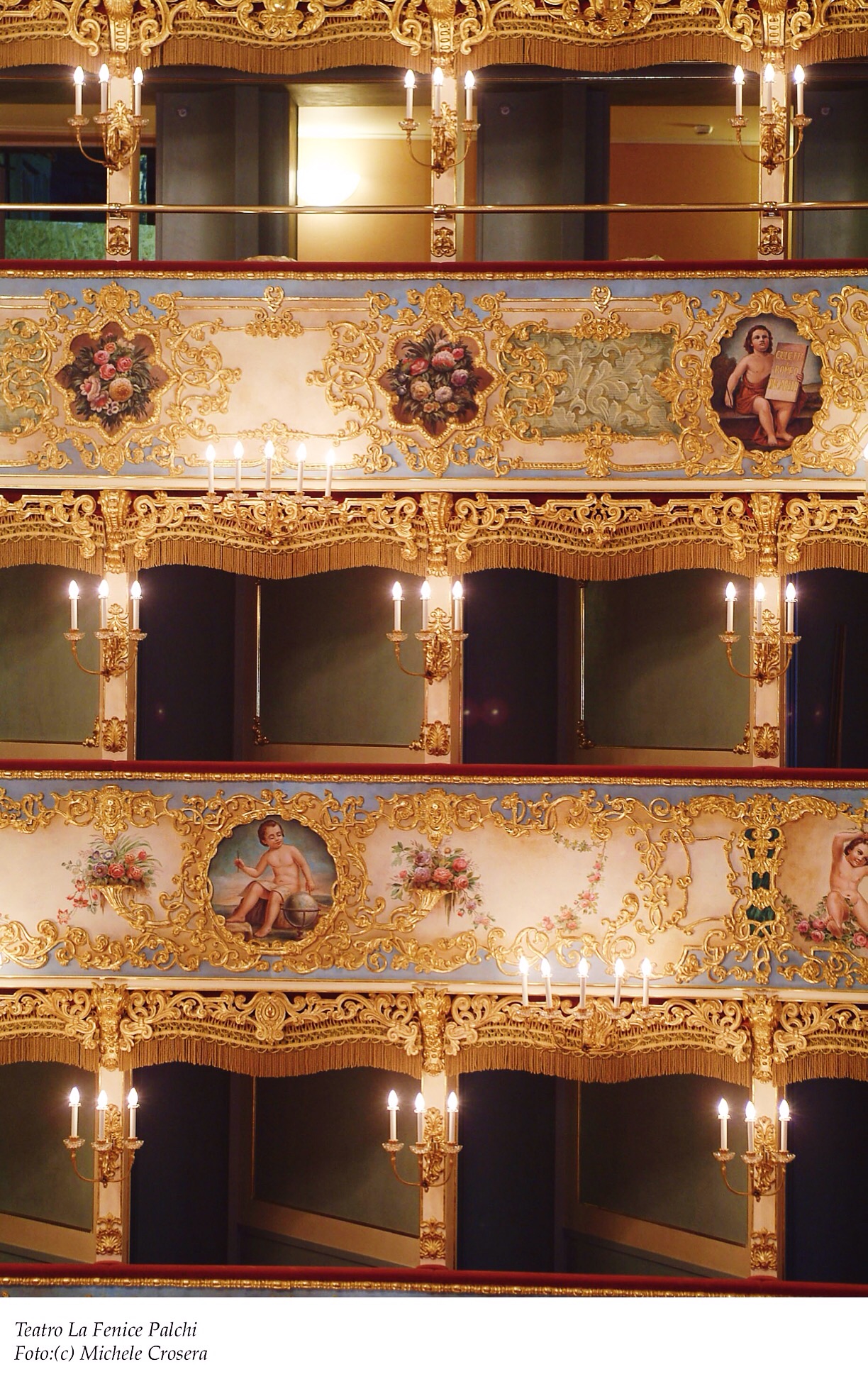 Two electricians doing renovation work on the theater were facing fines for being behind schedule. So they set the place on fire.
This (a) did not help get the project done on time, and (b) lead to each of them serving several years in jail. Not actually a helpful strategy for anyone.
I'm not sure if the electricians intended to burn it to the ground or just to singe it a bit to make their point. However, access to the theater was restricted due to the renovation project, and firefighters were not able to quell the flames before the building was destroyed. It would remain closed for the next 7 years.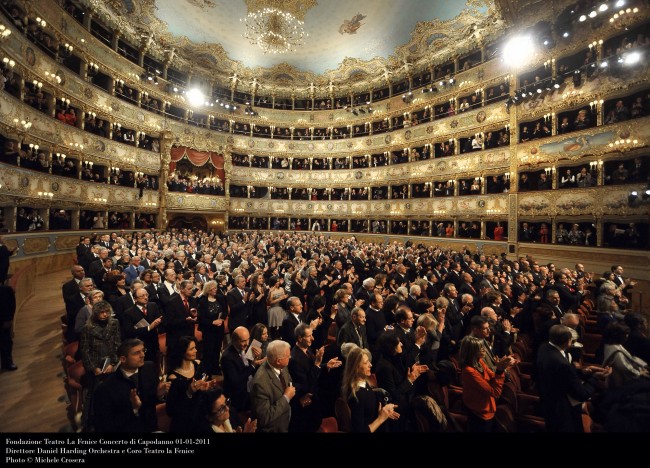 House
La Fenice re-opened in 2003 with upgraded accoustics and an increased seating capacity of 1000, while its appearance matched the elegance of its previous incarnation.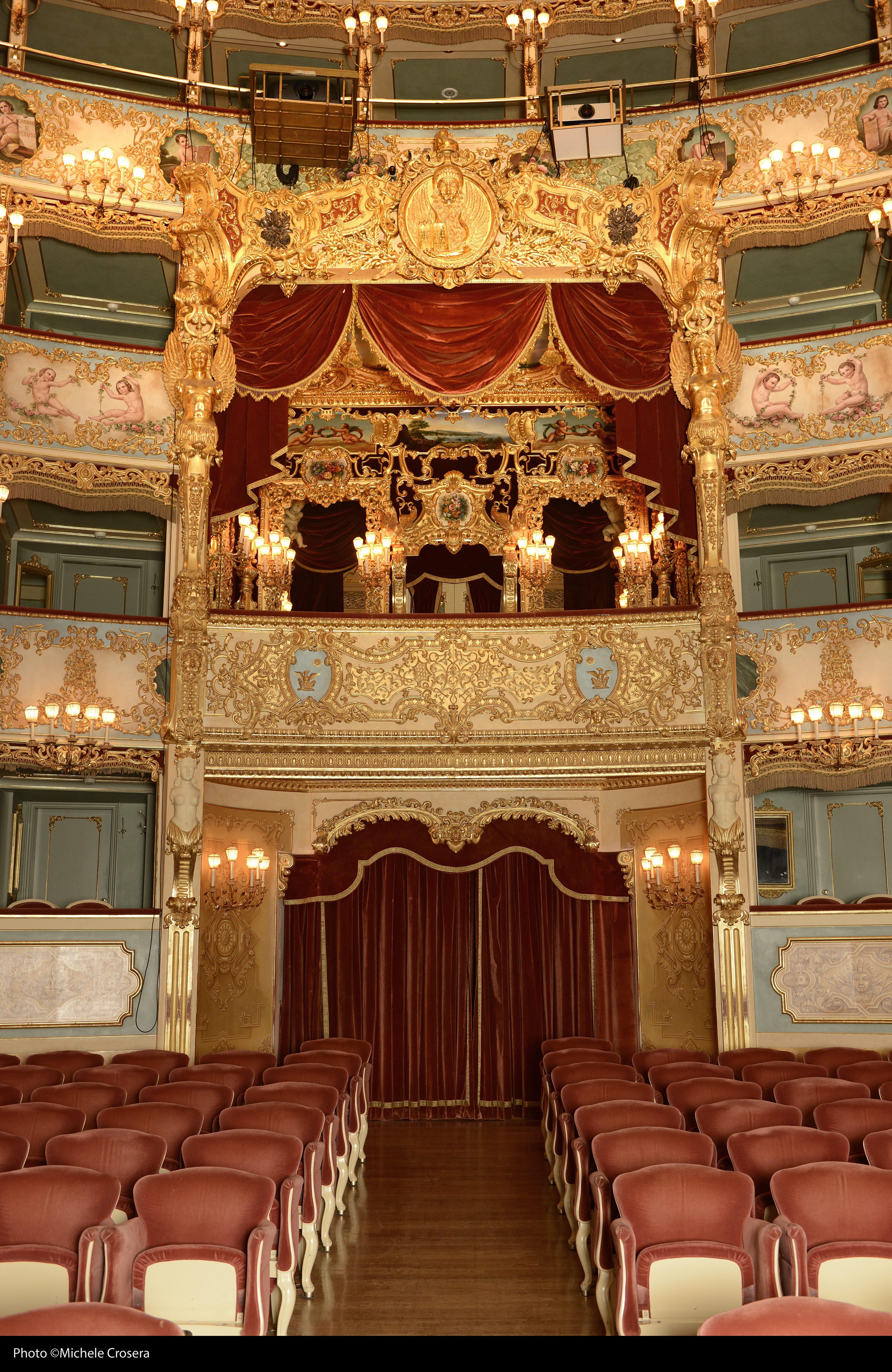 There are five tiers of boxes, which had been "deliberately egalitarian in design" – until Napoleon came to power. To prepare for his visits to the theater, six individual boxes were combined into one royal box. This imperial loggia remains part of the current design of the theater, just above the auditorium entrance.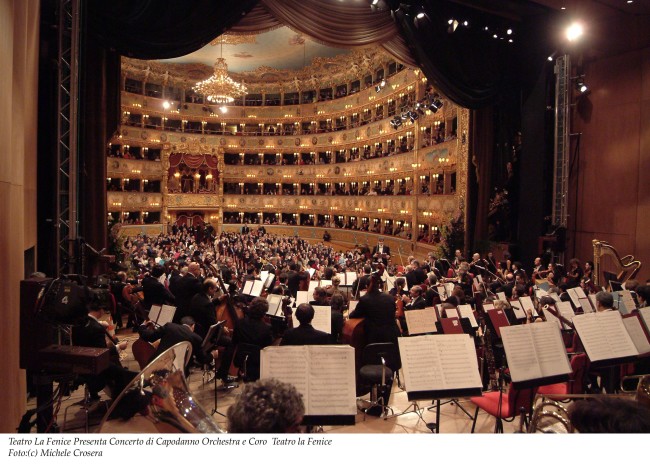 Opera
Despite a real history rife with operatic-level turmoil, the theater remains open today with a busy schedule that includes symphonies, ballets, and over 100 opera performances a year.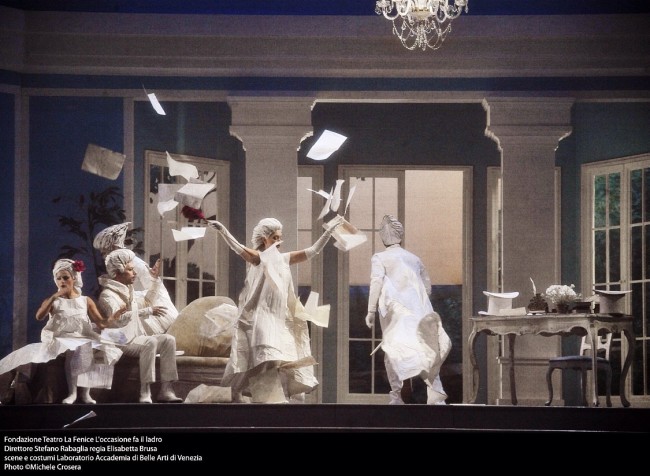 This September, we are looking forward to seeing  "L'Occasione fa il ladro: ossia Il cambio della valigia" (The Opportunity Makes the Thief: The Case of the Exchanged Luggage), a single-act farce with music by Gioachino Rossini and libretto by Luigi Prividal.
The opera is a romantic comedy of errors that debuted in Venice in 1812.
It's good to know that, after all that drama, La Fenice still has a sense of humor.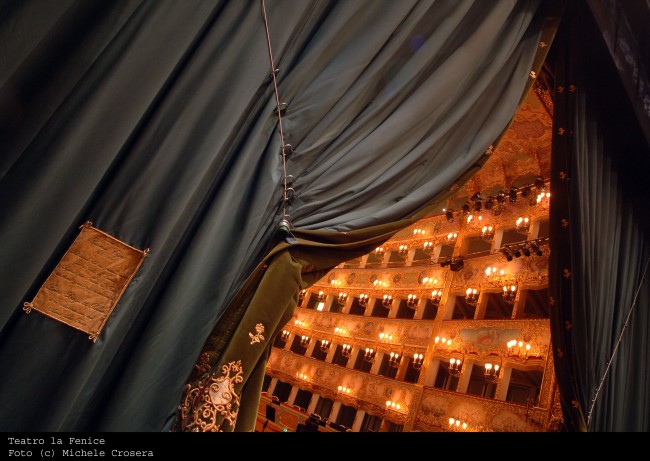 – More Info –
Teatro La Fenice:
You can see a complete performance of "L'occasione fa il ladro" by another opera company at Schwetzingen Festival, Germany on YouTube.
---
---
---
Photos by Michele Crosera, courtesy of Teatro La Fenice.
Read More