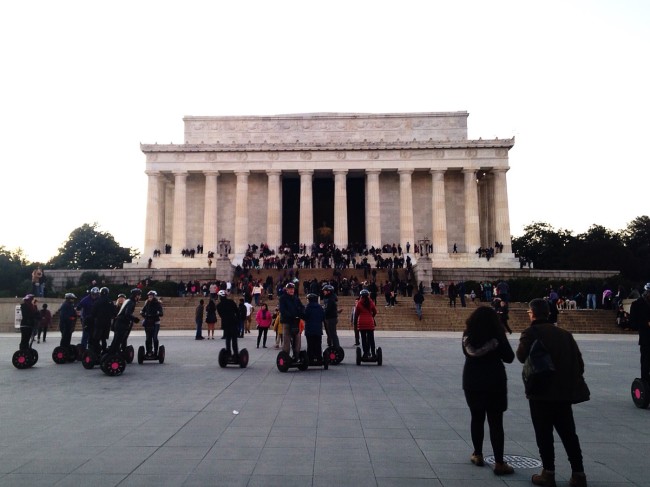 The National Mall in Washington D.C. is bigger and more spread out than many first-time visitors expect.
While seeing the sights usually means a lot of walking, you may want to switch it up at some point. Here are a few other transportation options.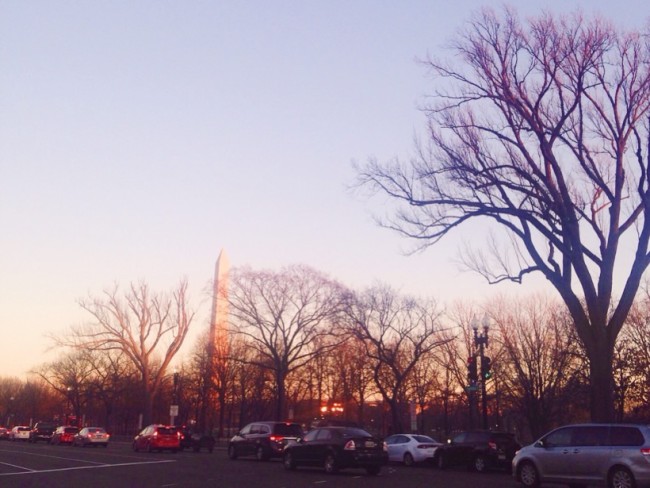 Car
Traffic often gets very congested as you get close to the Mall. However, it can be an even bigger challenge to find parking once you get there.
Sights around the Mall tend not to have designated parking.
You may be able to find street parking, but it's tricky.
There are several parking garages in the area with varying rates.
Car + Metro
To avoid the traffic, leave your car at your hotel and take the Metro in.
You can also park in Metro lots for about $5/day and pay with your SmarTrip Card.
Metro lots are free on weekends and federal holidays!
If you're still in the trip planning stage, be aware that many of the hotels closer to the Mall charge guests for parking.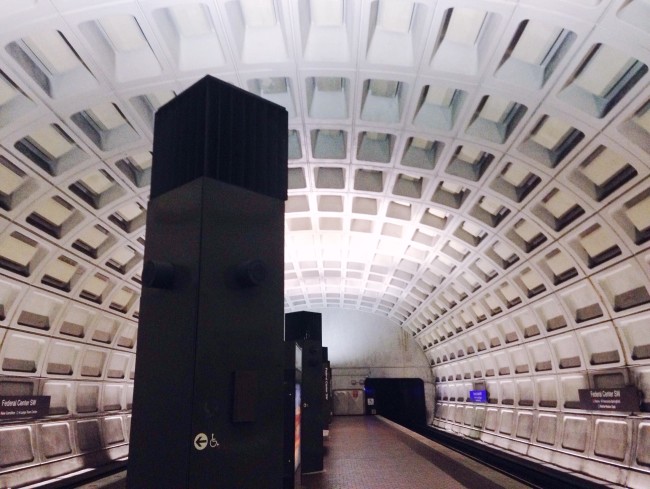 Metrorail
Washington D.C.'s Metro (subway/underground) system is a really convenient way to get to and from the National Mall.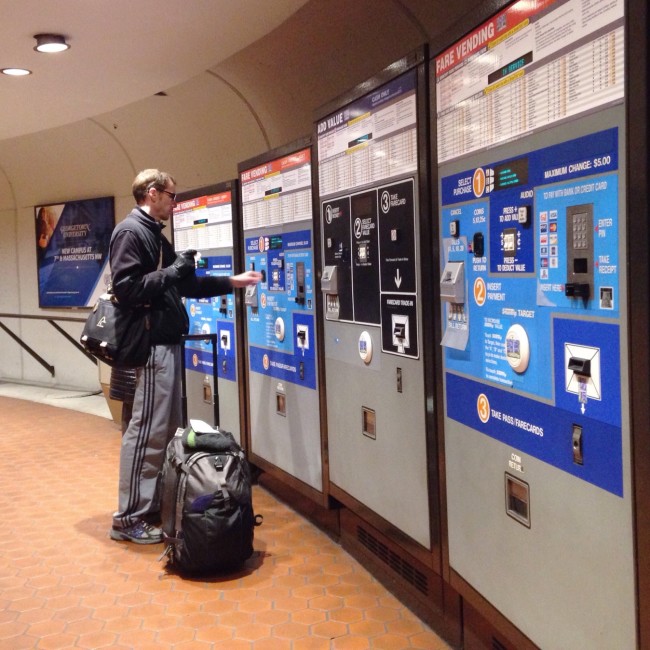 Bus
DC Circulator
The National Mall route goes from the Lincoln Memorial to Union Station, then around the other side of the Mall and Tidal Basin, back to the Lincoln Memorial.
Route maps are available online, as a printable PDF, or via mail. There's also an interactive map for finding the stop closest to you.
Frequency: Every 10 minutes from 7am to 8pm (9am start time on weekends).
Fare: $1 per ride. Pay with cash or a SmarTrip Card.
Order in advance for a 1-day pass ($3) or 3-day pass ($7).
Not a guided tour, just a (cheap) transportation option – although it might be a good way to get at least a visual overview of the Mall.
Commentary via recording or live tour guide.
3 different hop-on/hop-off routes available.
Tickets: $39-49 for 1 day.
Wifi on board.
Sightseeing bus recommended by Destination DC.

Bicycle
There are bike racks throughout the Mall to lock up your bike while you visit a museum, monument, or gallery.
Rental
You can rent a bike for short rides via Capital Bikeshare.
---
Have you been to D.C.? How did you get around?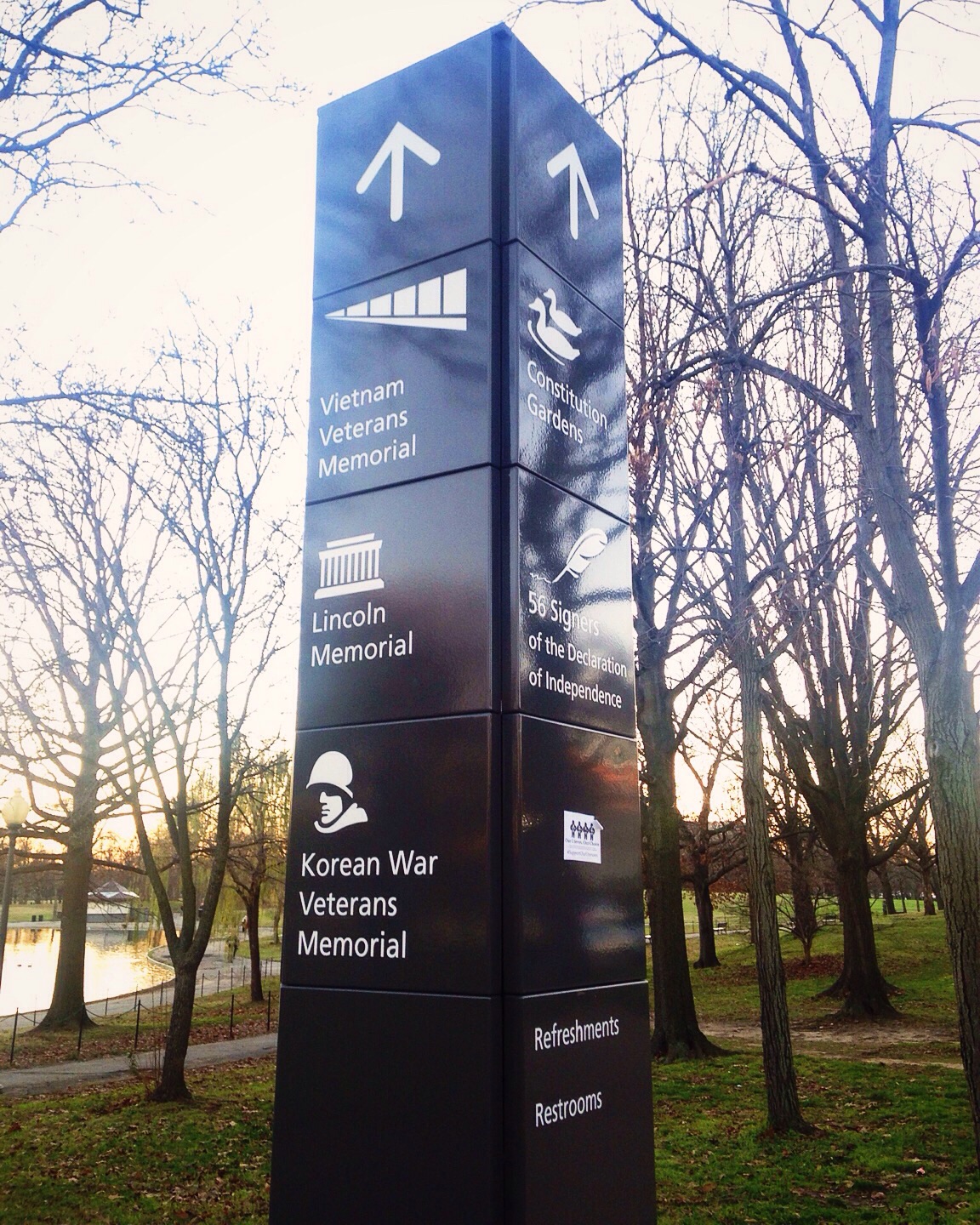 – Resources for Finding Your Way in D.C. –
Read More