In case you ever want to print some really big stuff, there's now a plotter at Gangplank that prints on 3-foot wide rolls of paper. Not like photos, more like black-and-white line drawings. It would be great for patterns, maps, large schematics, and probably lots of things we haven't thought of yet.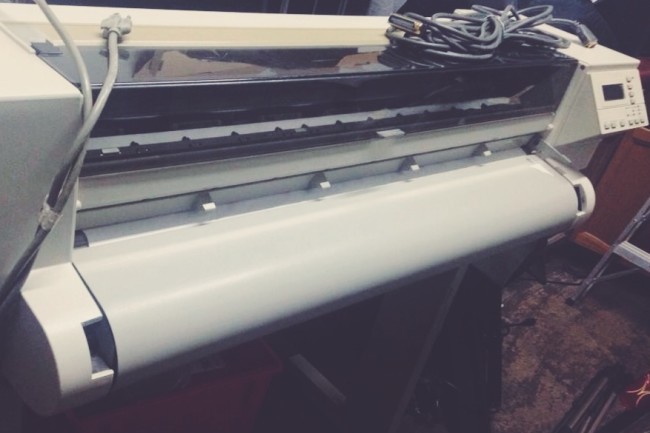 I was looking for ideas of something we could make with it during the May CraftHack meetup. I'm not sure I found anything that would work for that, but I did come across some interesting stuff.
Modified Plotter Art
XY LED Plotter (University of Illinois) – Stephen Cartwright creates abstract long-exposure photographs with an LED plotter.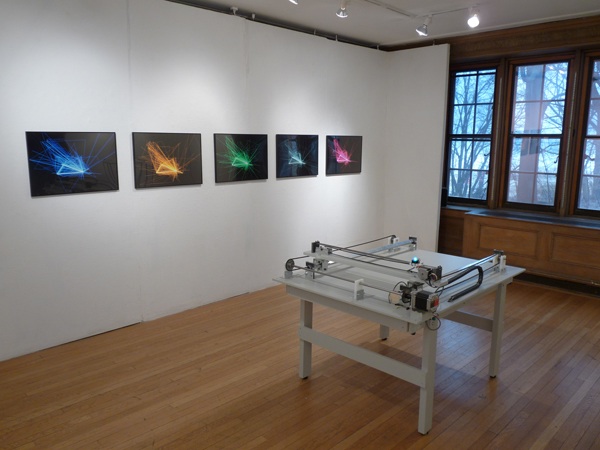 Coal Drawing Machine (Belgium) – Carlos Amorales created an art installation in a former coal mine that features a modified plotter printing with charcoal.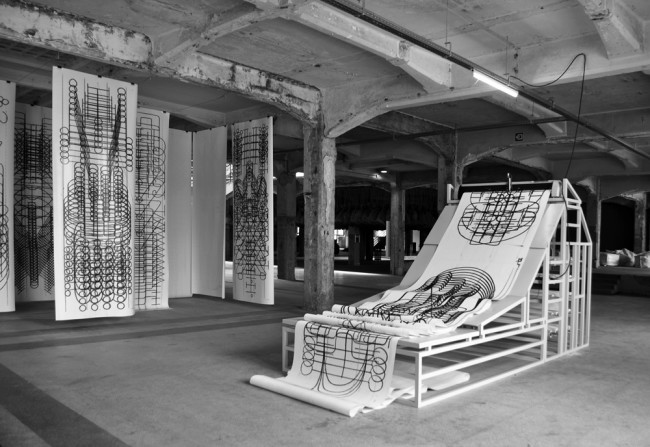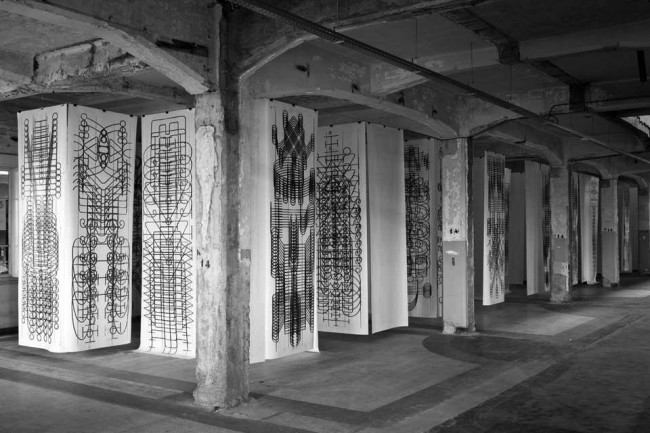 Cardboard computer and plotter (School of Art and Design Offenbach, Germany) – In an electronic media class, students were able to use cardboard to construct a tiny working computer and plotter.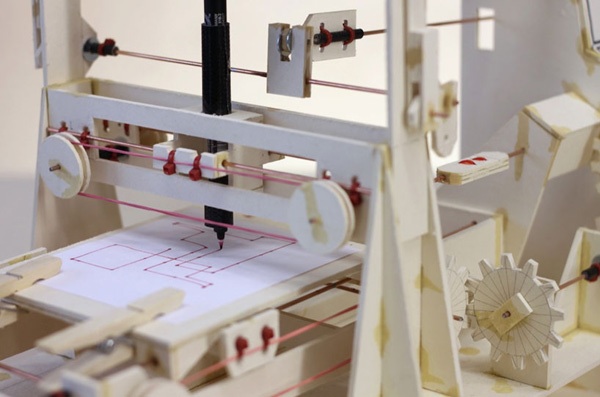 Print and fold
I wondered if we could use the plotter for printing larger versions of foldable projects like this Paris city scene or these VW buses.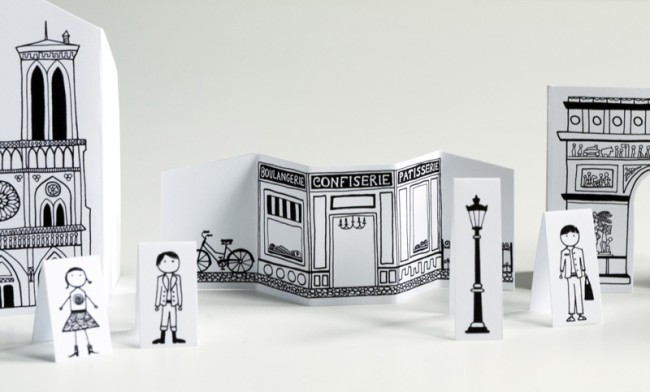 Then I fell asleep and dreamed of looking for plotter crafts.
Really. In the mall, there was a store that still had a Christmas display in their window with 3 paper figures that were as tall as I was: an angel with beautiful paper cut wings, a boxy snowman, and maybe a Nutcracker. They had been printed with a plotter, cut out, and folded up (Folidify craft style). So I went to ask the store owners if they would let us have the files for our CraftHack project. They showed me this adorable little papercraft camper that was a cross between a paper VW bus I'd seen and the Fisher-Price camper I had as a kid. (Remember those?) Of course, I still don't have the files. Because it was a dream.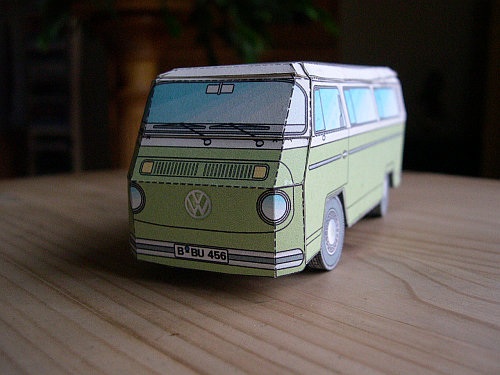 But if you have any fabulous real-life ideas for projects that start with a plotter printer, let me know!
—
Photos via sites as noted, except for the top one, which I took of the actual HP DesignJet 600 at Gangplank.