If a romantic comedy took place inside a guidebook, it might look a lot like Already Tomorrow in Hong Kong. The indie movie revolves around Ruby and Josh, two Americans in Hong Kong, who randomly meet. And then meet again.
It's the first feature film written and directed by Emily Ting, who has previously directed documentaries and shorts.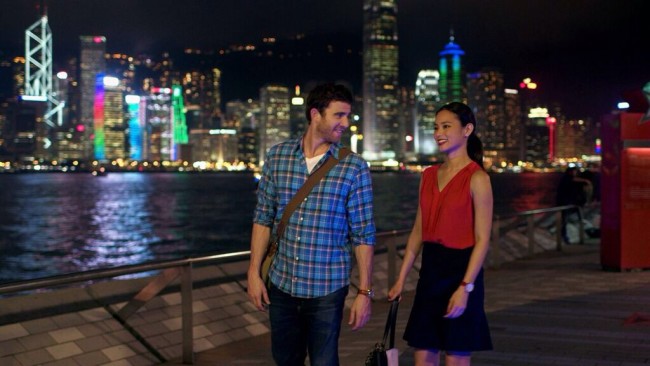 Already Tomorrow is set entirely on location with city's skyscrapers, dive joints, outdoor markets, neon-lit streets, crowded tourist hangouts, and garment district tailor shops as backdrops. Not only is there a running joke about Josh buying Ruby a guidebook, it's sprinkled with Lonely Planet-esque tips about things like bargaining with street vendors, not expecting to find a cross-harbor taxi late at night, and the fact that the mid-levels escalator is outdoors.
Josh and Ruby's conversations as they move through Hong Kong comprise the bulk of the film, and they are played by two actors who bring nuance and charm to their respective roles.
Actor (and fashion blogger) Jamie Chung, who co-stars as Ruby, was most recently in Academy-Award winning Big Hero 6 and actually got her start on The Real World. Opposite her, as Josh, is Bryan Greenberg, who grew up acting at summer camp and appeared in Friends with Benefits before doing a slew of indie films. The pair are now real-life married, so, apparently, not all the on-screen chemistry had to be manufactured.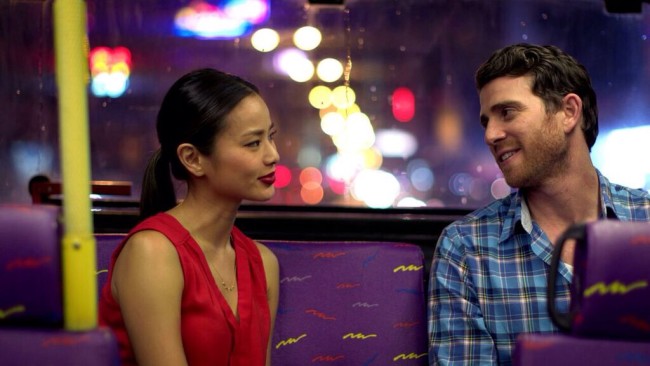 The film starts slow with a lot of initial dialogue that could be reframed as 5-paragraph essay topics. (Think "Explain the difference between an expat and an immigrant." or "Do you feel people are on their phones too much? Why or why not?") Those exchanges feel more like talking points than authentic conversation – even awkward, just-met conversation.
That said, the movie picks up after the first 30 minutes or so. Not to say it's ever action-packed, but the story gets more interesting and the dialogue begins to feel increasingly natural and reflective of the character's personalities. You start to see the interplay between Josh's impulsive, in-the-moment nature and Ruby's more line-towing, long-term-thinking ways.
The soundtrack is a mix of acoustic and pop songs. I really dug the music in the performance by actual (but now retired) Hong Kong band Noughts and Exes.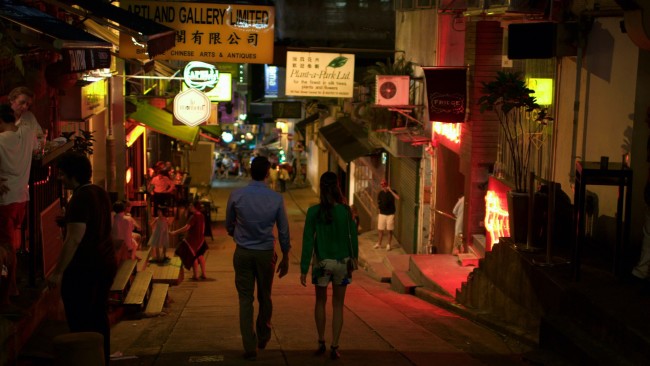 Overall, Already Tomorrow is pleasant to watch and makes you feel as if you've been to Hong Kong. Or, at least, spent some time wandering through the glossy photos of a guidebook.
The film comes out tomorrow (2/12) in select theaters and video on demand and is available for pre-order on iTunes now. It'd go perfectly with takeout and PJs.
—
Images and preview courtesy of Gravitas Ventures.