Mr. Big is a 90-year-old eucalyptus tree outside of the town of Superior, AZ. Not every tree has a title. But, at 8 feet thick and 140 feet tall, Mr. Big gets your attention.

It (He?) is the largest tree in one of the largest collections of Australian plants in North America – at Boyce Thompson Arboretum.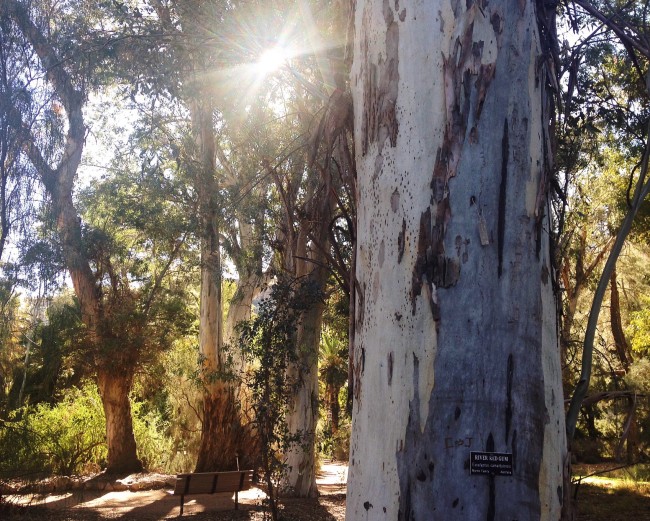 To celebrate this forest of outback transplants as well as the cultural roots from their native soil, the Arboretum celebrates Australia Day with walk-a-bout tours and didgeridoo jam sessions.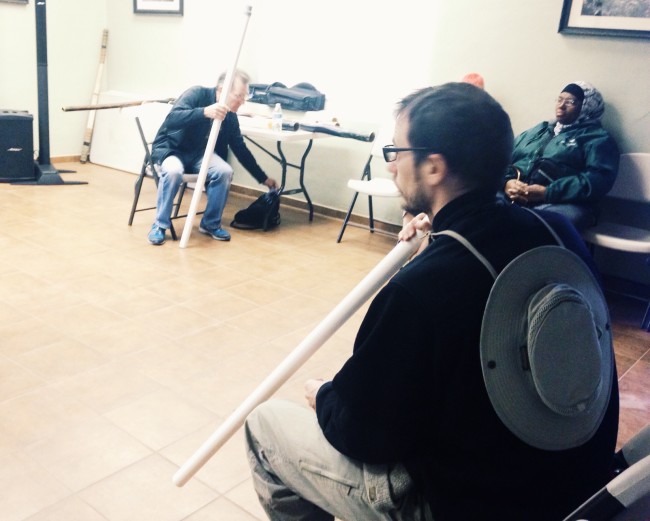 Phillip and I went last year with friends Anne and Jameela. We watched a demonstration on playing the didgeridoo, and then Phillip tried it out. Meanwhile, outside there was a guy swinging a bull-roarer over his head. Because, I guess, that's the kind of thing that can happen on Australia Day. So Anne and I gave that a try.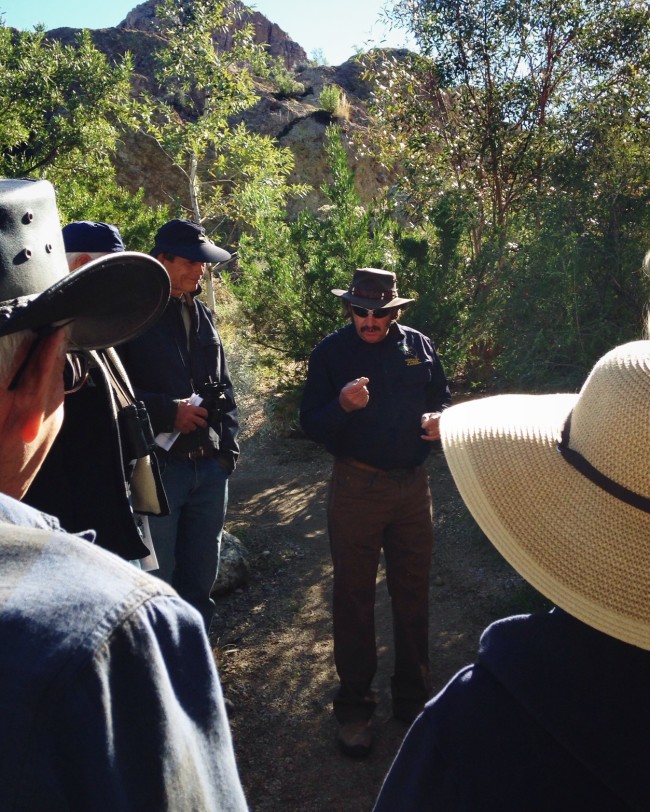 Then we caught up with the tour through the Arboretum's eucalyptus forest with Australian native and horticulturalist Paul Chambers pointing out different types of Australian plants, telling stories of his work importing them to the U.S., and sharing aboriginal traditions.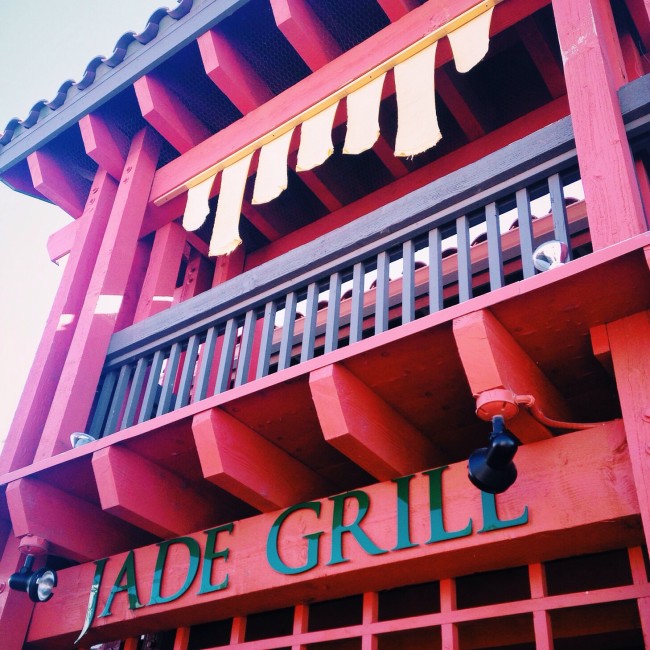 We left for a bit to get lunch at Jade Grill in Superior (my fave!).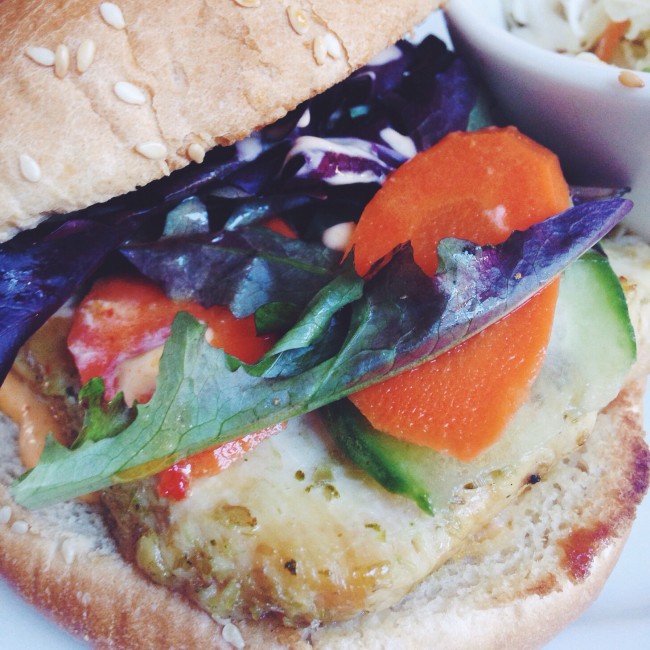 Afterwards, we came back to the Arboretum, and there was a didgeridoo concert under the eucalyptus trees. We could still hear it from across the Queen Creek as we hiked the High Trail.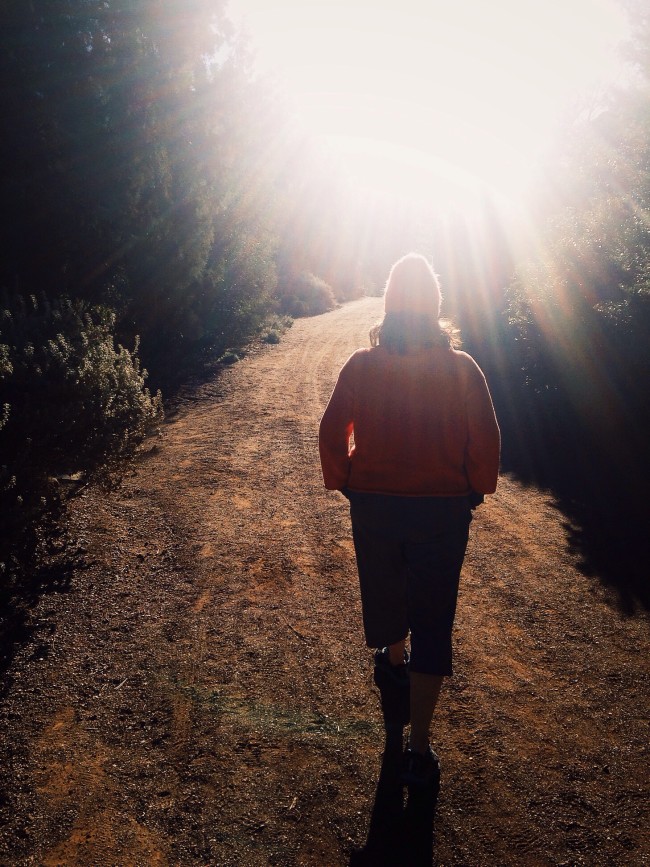 Australia Day 2016 is coming up this Saturday. You can check out the schedule of events on the listed on the Arboretum's website.