[Part Two of Jessica Tennant sharing her adventures in Salem, Massachusetts.]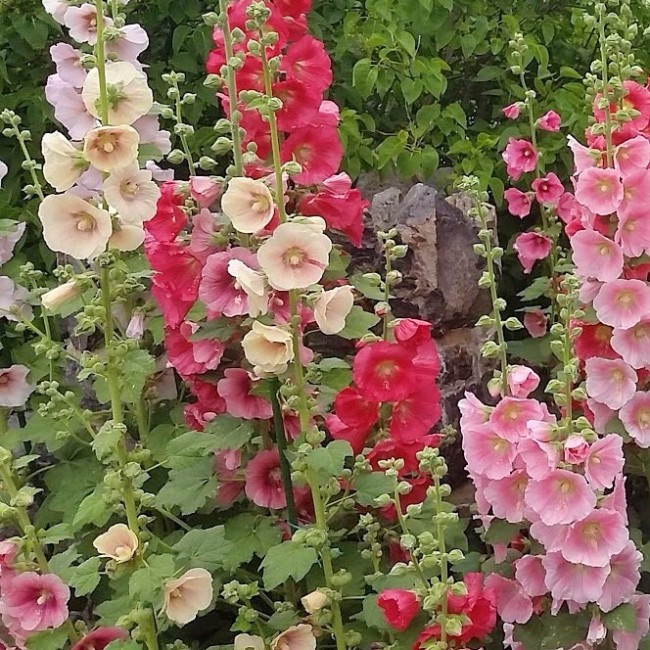 We woke up on our second day in Salem to our Red Riding Hood basket breakfast, and wisely decided to use the free street parking on Sunday so that we didn't have to walk through the sketchy area of Salem. We parked near a park central to the village of Salem, where we could walk around the town and the wharf area and not worry.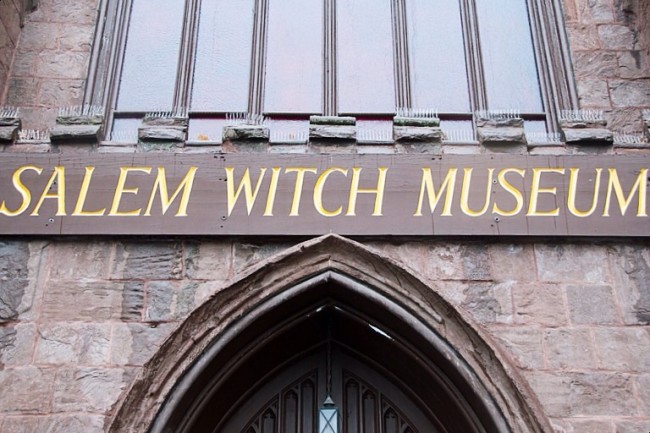 Salem Witch Museum
We started the day's adventures with the Salem Witch Museum, since tickets were included in our stay at The Coach House Inn.
The experience started in a darkened hall of sorts where the story of the witch trials and the hysteria that resulted in the execution of 20 people (and more who died in prison) was told through narration and lit-up dioramas with nearly life-size models of people – and one slightly disturbing dog who looked to be taxidermied, accompanying a sculpted John Proctor. There was also a creepy, lit-up, gargoyle-like devil figure looming over us, which seemed a little over the top for a historical museum.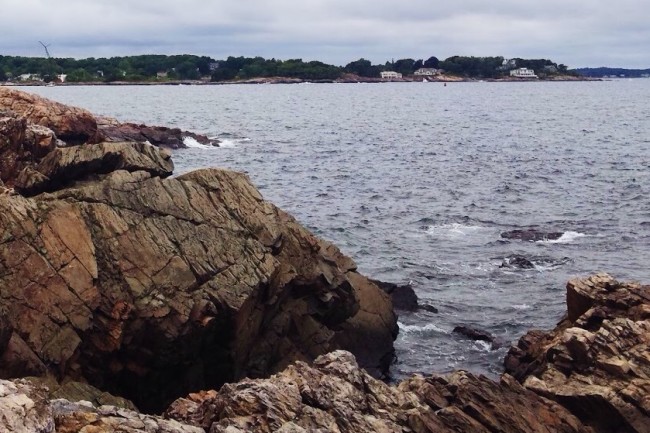 The presentation covered the origins of the hysteria, the trials and the craziness that was conducted in the courtroom, prison conditions, and hangings. It was a bit dramatic but interesting and informative, and seemed to catch the attention of even the youngest audience members.
This was followed by a guided tour of the rest of the museum which explored what the word "witch" means today, witches in folklore and movies, herbal remedies, a timeline of witch trials and mass hysteria, Wicca and common misconceptions surrounding it, and THE BEST TIMELINE EVER of how scapegoating has caused tragedies and marks on our history throughout the ages, including Japanese Internment and the Red Scare.
It was a comprehensive look at how mob mentality and hysteria can cause horrific events, starting with witch trials through modern day.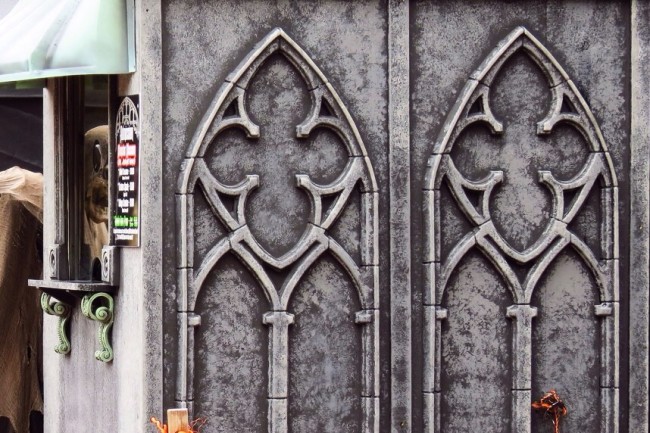 Count Orlok's Nightmare Gallery
We followed up that somewhat somber historical museum with what, in my mind, is a hidden treasure of Salem…Count Orlok's Nightmare Gallery.
I hate haunted houses (especially when things jump out at you. I ended up at one with friends years ago and just ran around every corner yelling "BOO!" so that I could, hopefully, startle the actors before they scared me.), and Count Orlock's Nightmare Gallery is NOT like that. It's a carefully curated collection of models and life masks from various horror movies dating back to the 1920s, including Nosferatu, The Fly, Salem's Lot, Hellraiser, Aliens, and more.
They even had a model (somewhat) showing the makeup my own father designed from Hocus Pocus, which was neat to see (although he wasn't credited in the display and it wasn't quite right). What I loved (that some may not) was that you had to read the display notes to get the background behind each piece, and so you basically read and observed your way through the creepy museum. My husband is a huge fan of classic horror movies, and I am a huge fan of special effects makeup artist work. It was an off-the-beaten-path but worthwhile attraction.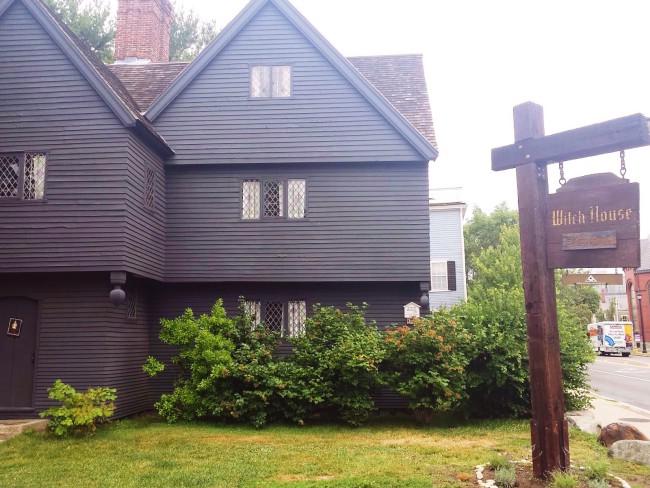 Heritage Trail Houses
We walked along the red-lined Heritage Trail, and came to the Witch House, which was a house that was in Salem at the time of the trials and was a judge's home. "Judge House" didn't have quite the same ring to it, so they named it Witch House (makes sense). We skipped out on the house tour, though, because we were planning to go to The House of the Seven Gables, and how many house tours/museum tours can you really do in one day, especially when they look eerily similar?
The House of the Seven Gables tour was fantastic, and cheaper once I found out that they had a teacher discount. Bryce was horrified that I introduced my teacher status by asking if I had time to pee before the tour started, and when told no, I said, "That's okay, I'm a teacher, I can hold it pretty much forever." BUT, unadvertised teacher discount for the win!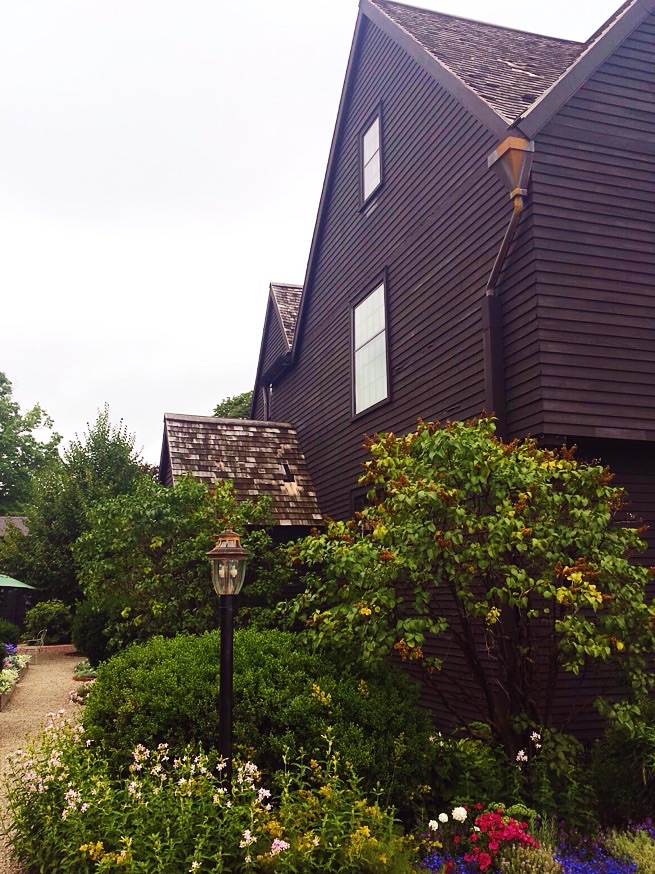 The tour was of the house, which inspired the Nathaniel Hawthorne gothic romance The House of the Seven Gables. He didn't live there, though…his cousin did. And, when he visited, the house didn't actually have seven gables.
It was neat to see evolution of the house: the original structure and then the parts that were added when the first owner, Captain John Turner, became super wealthy from his textiles trades with China…but then how several gables were taken down to make it more in fashion for the times.
It was later taken over by a very wealthy woman, Caroline Emmerton, who was devoted to returning it to the seven-gabled state it was in when tales told by Nathaniel Hawthorne's cousin Susannah inspired his novel. Mrs. Emmerton apparently took liberties with the house too, constructing a secret room above a fireplace that aligns with the novel but was never a part of the original house. Pretty cool, if you enjoy old architecture and historical homes and literary connections. The gardens were gorgeous, too.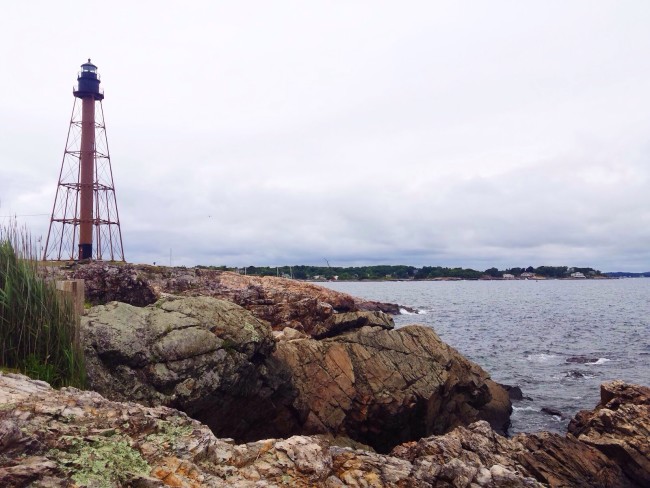 Marblehead
After lunch at Flying Saucer Pizza (again), we left Salem and drove to nearby Marblehead, a neat historic harbor town in its own right, but a great place for an afternoon walk to admire fancypants houses along the seashore on the island connected to the mainland via sea wall causeway called The Neck.
While we were only there for the walking, we found a steel frame lighthouse on the rocky northern tip on the Atlantic, houses with more hollyhocks than I'd ever seen in one place, grand mansions with private beaches, and a beautiful, secret-feeling public park nestled between two mansions called Castle Rock.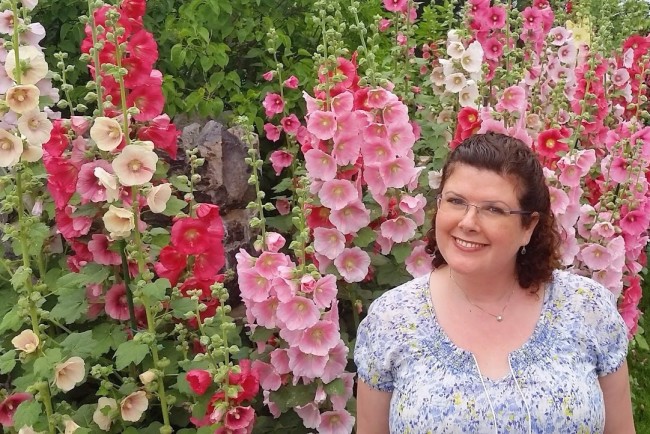 Castle Rock was absolutely beautiful — a giant rock formation overlooking the ocean with a rocky beach to the left where people fished, and a cobbled beach to the right that sounded like a rain stick on crack as the waves came in and out.
It was gorgeous, worth the 10 minute drive, and fun to live vicariously by walking through the neighborhoods of the fancy.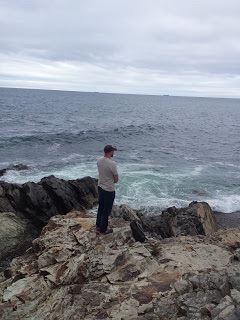 Stopping in Salem
I am so happy that we found a new (to us) New England stopping point between our home and Maine. Salem was a great combination of the historical, the spooky, the literary, and natural beauty. I would love to come back for a repeat visit…maybe if I'm brave enough in October, when Salem is at its spooky, kooky best. I have to say it was pretty amazing in July, too.
---
Photos –
1, 3, 5-9: Jessica Tennant.
2: Al Peabody, on Flickr, color corrected. CCL.
4: Robert Linsdell on Flickr, cropped and color corrected. CCL.

Read More