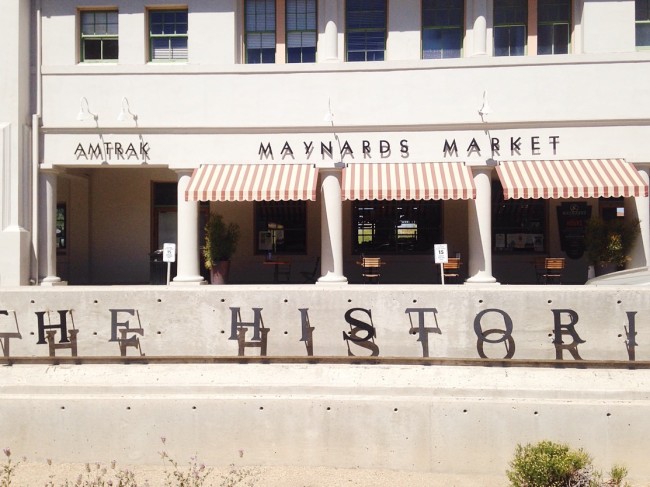 Cities + Railroads
The history of many western U.S. cities is tied to the railroads. Their stories run parallel, like two lengths of track. Sometimes railroad stops were built for cities and sometimes cities were built for railroad stops.
Tucson is an example of the former. By the time its depot was built in 1909, Tucson was the Southwest's big city.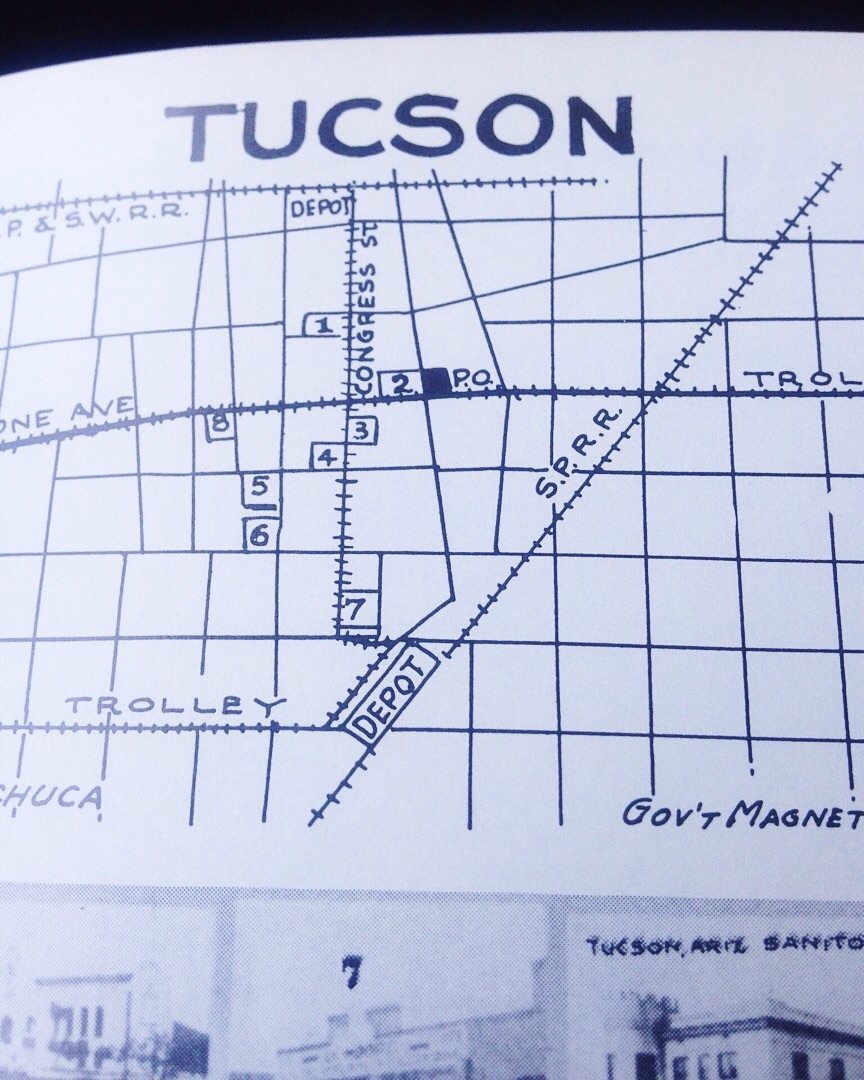 The Arizona Good Roads book described it this way in 1913:
"Tucson is the metropolis of Arizona and New Mexico, and has a population according to the United States Census of 1910 of over 2000 more than any other city in either state. […] The modern Tucson is a growing city of some 22,000 inhabitants. Her rapid growth in the last few years may be attributed to her advantageous position as a distributing point for Southern Arizona and northern Mexico, and to the rich mining, agricultural and grazing country surrounding the city…"
Trains kept bringing passengers, and Tucson kept growing, buildings sprouting up throughout the downtown.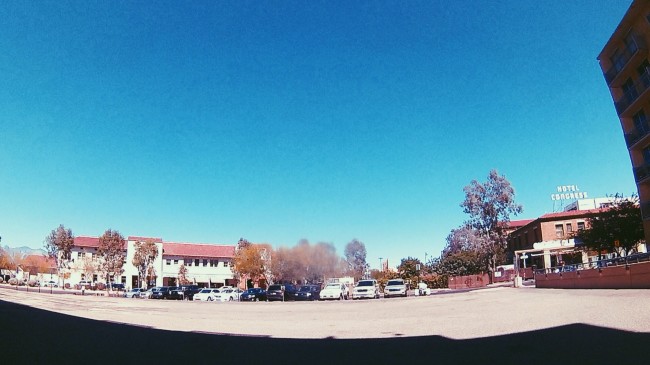 By 1919, what you'd see as you exited the depot was Hotel Congress, one of the earliest Arizona hotels that's still in operation. You can still stay there (we did!) and hear the train from your room.
As time passed, people continued arriving in Tucson but more came by car. The trains carried fewer passengers and more freight. Since freight doesn't need a train station, part of the building was converted into restaurant space.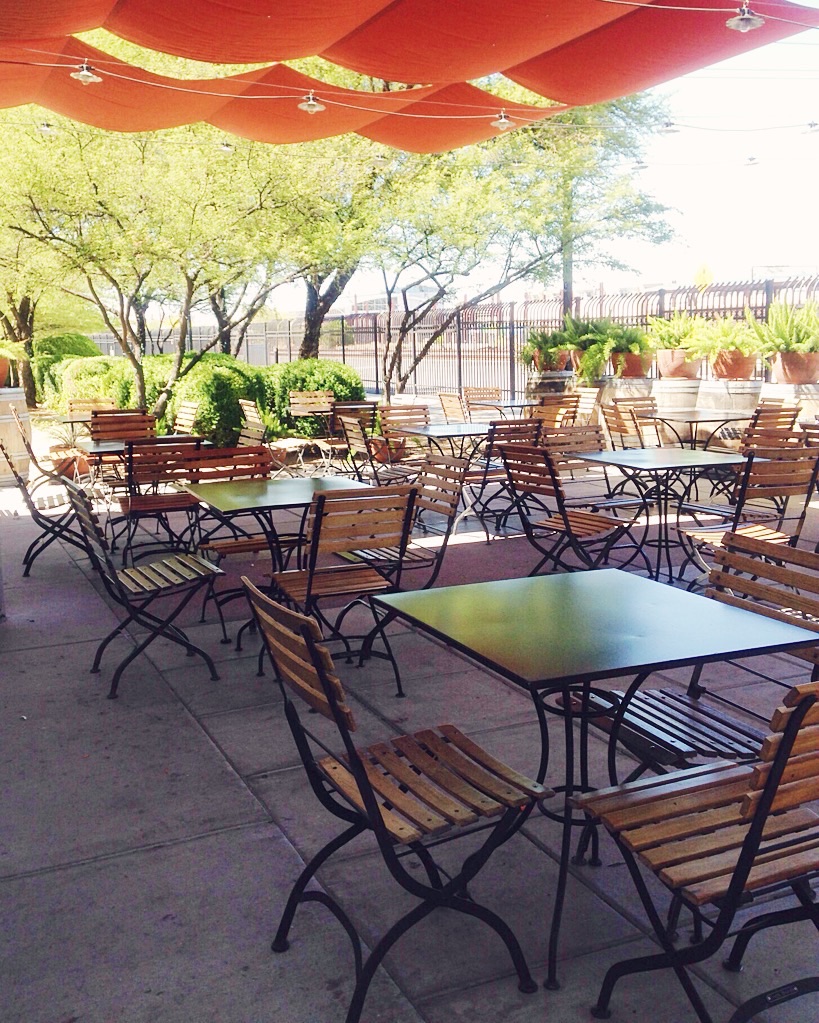 Market + Kitchen
In 2008, the owners of Hotel Congress opened Maynards Market + Kitchen inside the station building.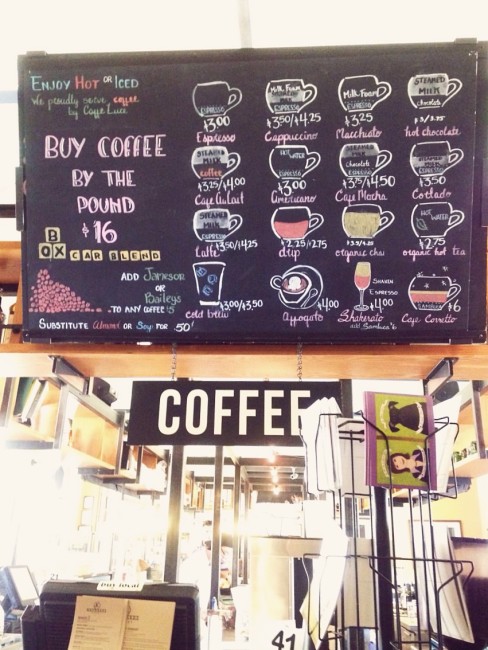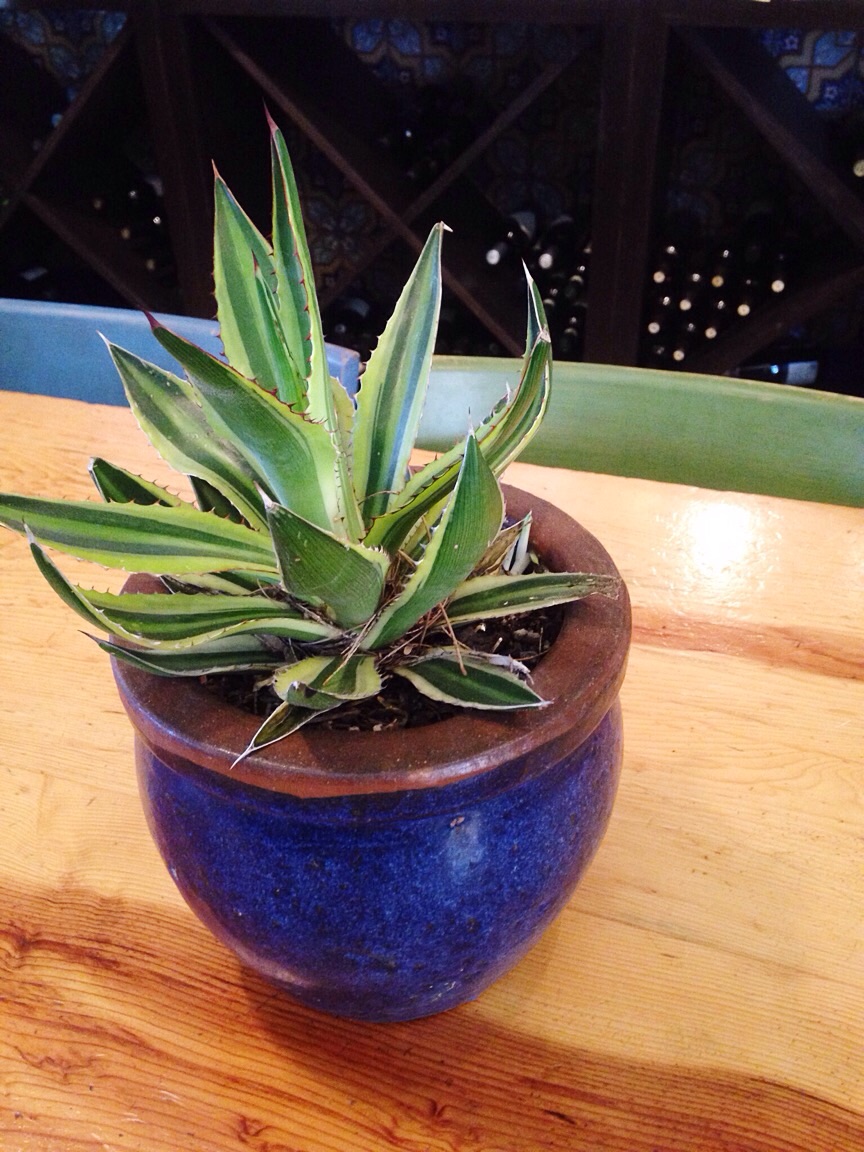 The Market part of that equation is open all day with lots of patio seating and a take-out counter for items like coffee, sandwiches, and baked goods. They also sell wine and local gourmet food products. (If you're from the Phoenix area, think Liberty Market or La Grande Orange, and you're on the right track.)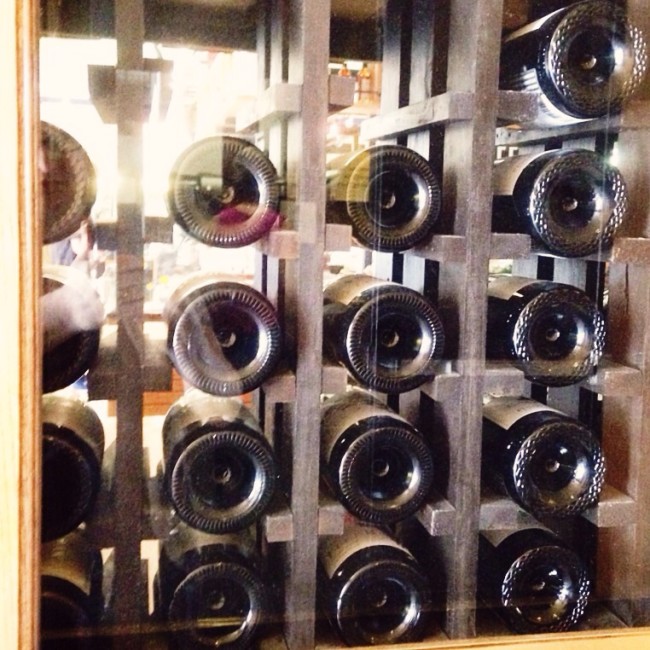 Next to it is the Kitchen, a sit-down restaurant open only for dinner, happy hour, and Sunday brunch. It is unfussy and elegant with salvaged train and rail parts repurposed seamlessly into the decor as subtle nods to the building's history.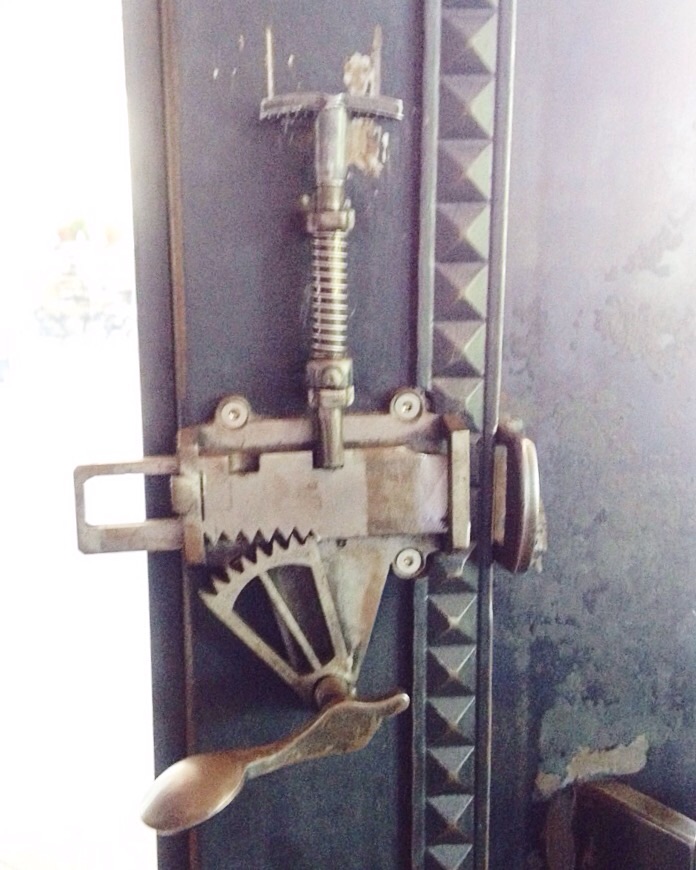 Brunch goes until 2pm, which is nice, especially since Hotel Congress is popping until the wee hours of the morning. Non-morning-person-ness aside, it gave us time to check out of the hotel and catch a film screening (The Arizona International Film Festival happened to be going on that weeekend, as well.)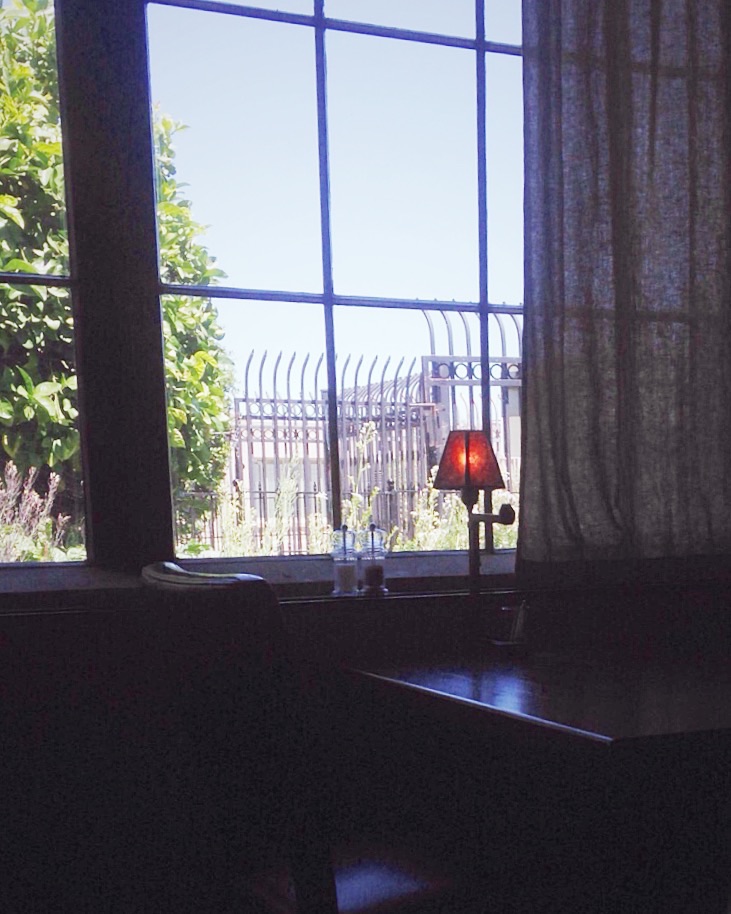 From our table, we could see the window-level garden planted just outside and watch little white butterflies dance around the flowers.
I ordered the braised greens/lump crab/crème fraîche omelet – and enjoyed every bite. To really taste the flavors of the garden, I also had the (very, very lightly) dressed greens. Oh, and a delicious coffee from neighboring Caffe Luce Coffee Roasting Co.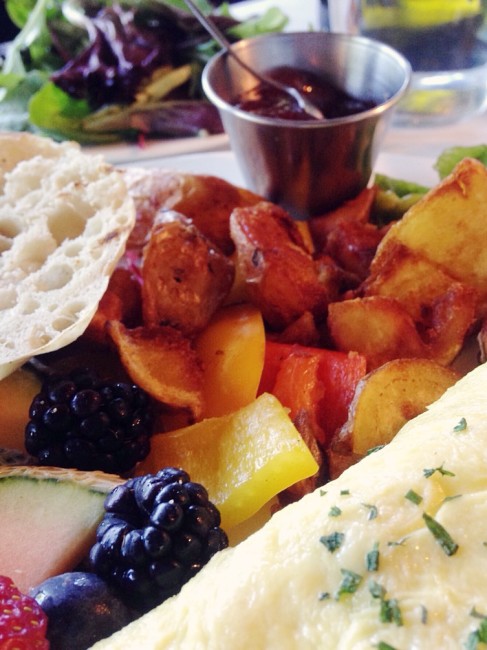 Phillip ordered a macchiato (which he liked), baked eggs (which were good but not what he expected) and bacon (which was crazy crispy).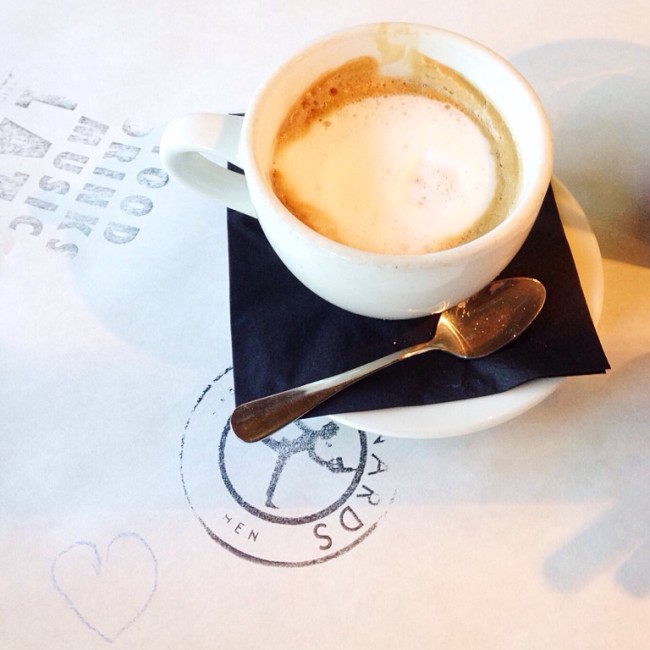 The signature baked egg dish from sister restaurant Cup Cafe comes in a small cast iron skillet. Perhaps because the menu said "broiled," Phillip thought they'd be more like fried eggs, but they are cooked solid all the way through. The eggs, spinach, mushrooms, and leeks are buried under a layer of cream, wine, and gruyère. He was surprised by it but liked it and said the flavors blended well.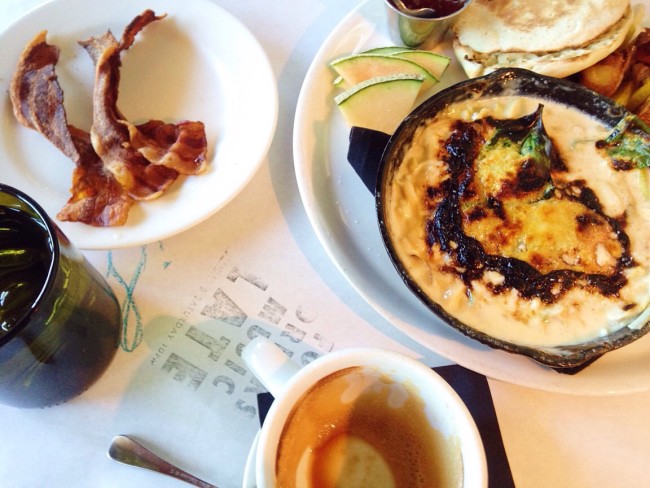 As for the bacon, I don't know if they always cook it to that level of crispness, but Phillip regretted not specifying how he liked it and ended up just crumbling it on top of his eggs.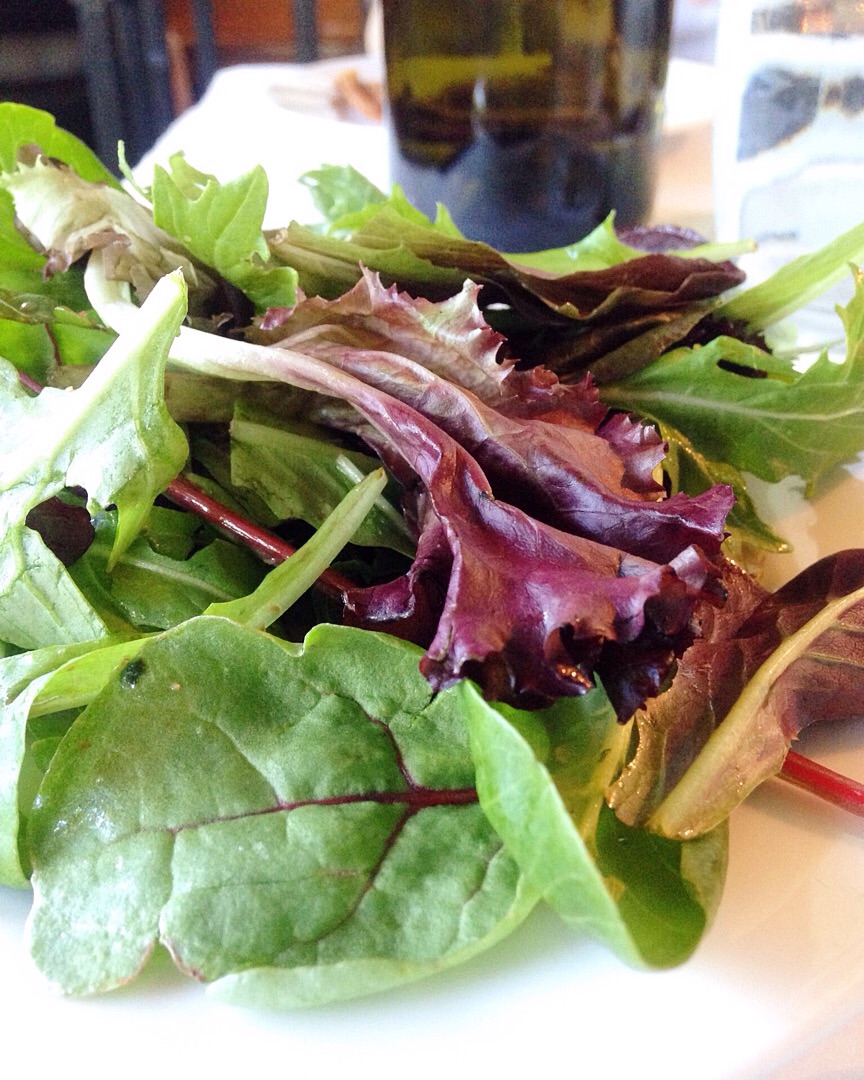 Both of our dishes came with downright addictive breakfast potatoes, fruit, housemade English muffins, and this incredible orange-rhubarb jam.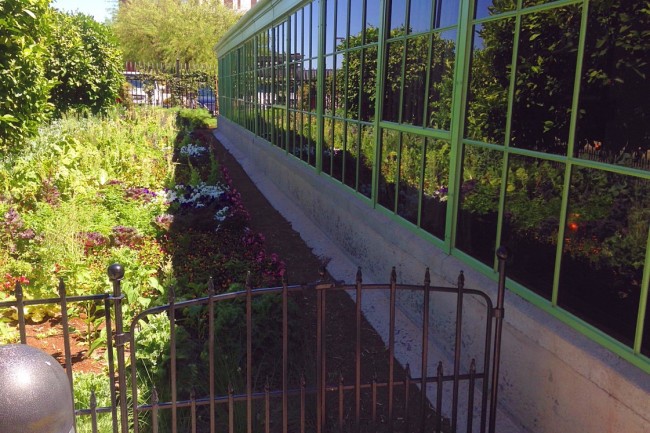 Garden + Grove
The garden out the window is where Maynards Kitchen sources herbs, seasonal vegetables, edible flowers, and citrus. It's hard to get more locally grown than that!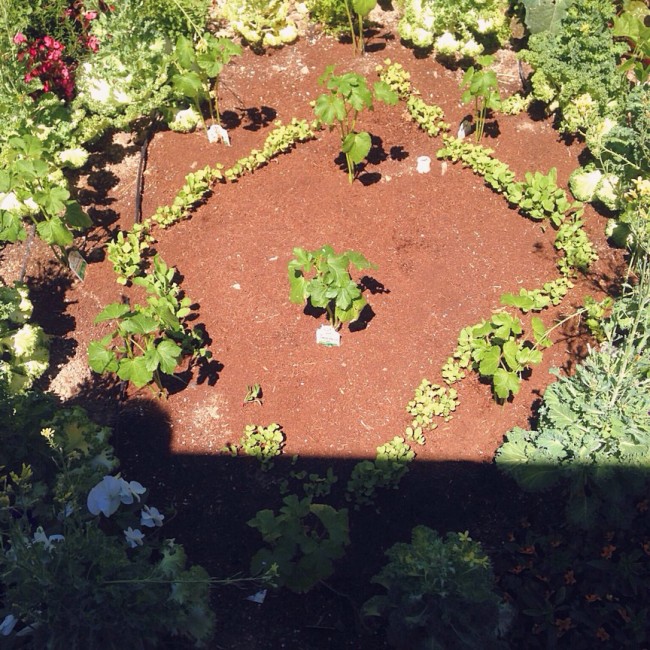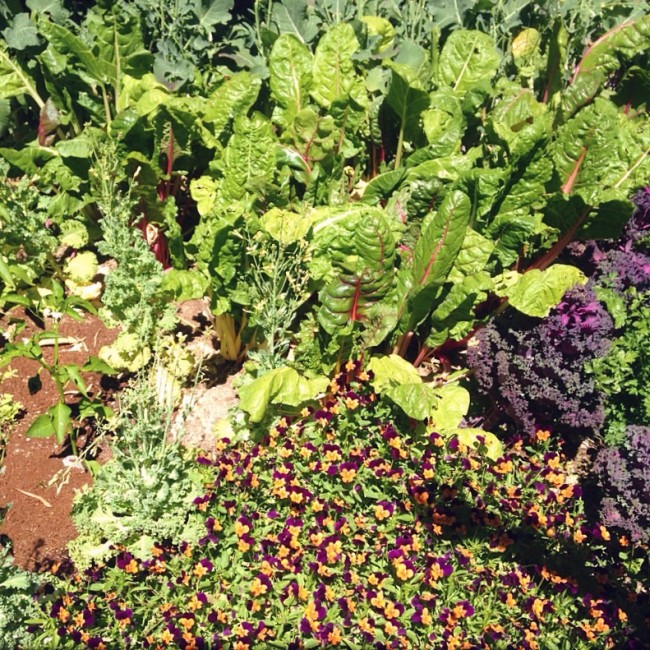 Chef Brian Smith was kind enough to take us out to the garden and point out the citrus trees, cornstalks, three varieties of heirloom tomatoes, and colorful, diamond-shaped plantings of lettuces, kale, violas, nasturtiums, pansies, parsley, chives, basil, peppers, and probably other herbs and greens I'm forgetting.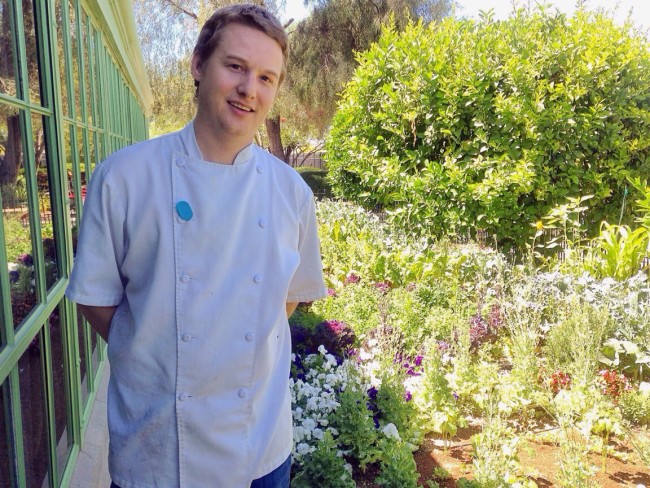 The garden is new, planted in an unused plot of ground earlier this year. And they are still experimenting, finding what works best where they are, incorporating what's in season into their dishes in new ways. (Orange blossom dressing, anyone?)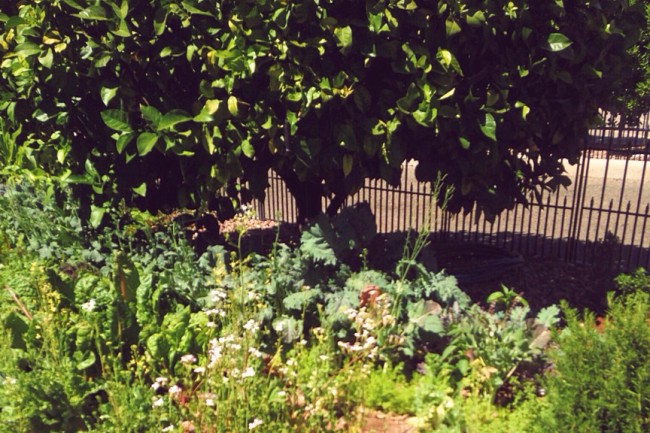 Like Tucson, the garden is flourishing, and whether you get there by road or by rail, Maynards Market + Kitchen is worth a stop.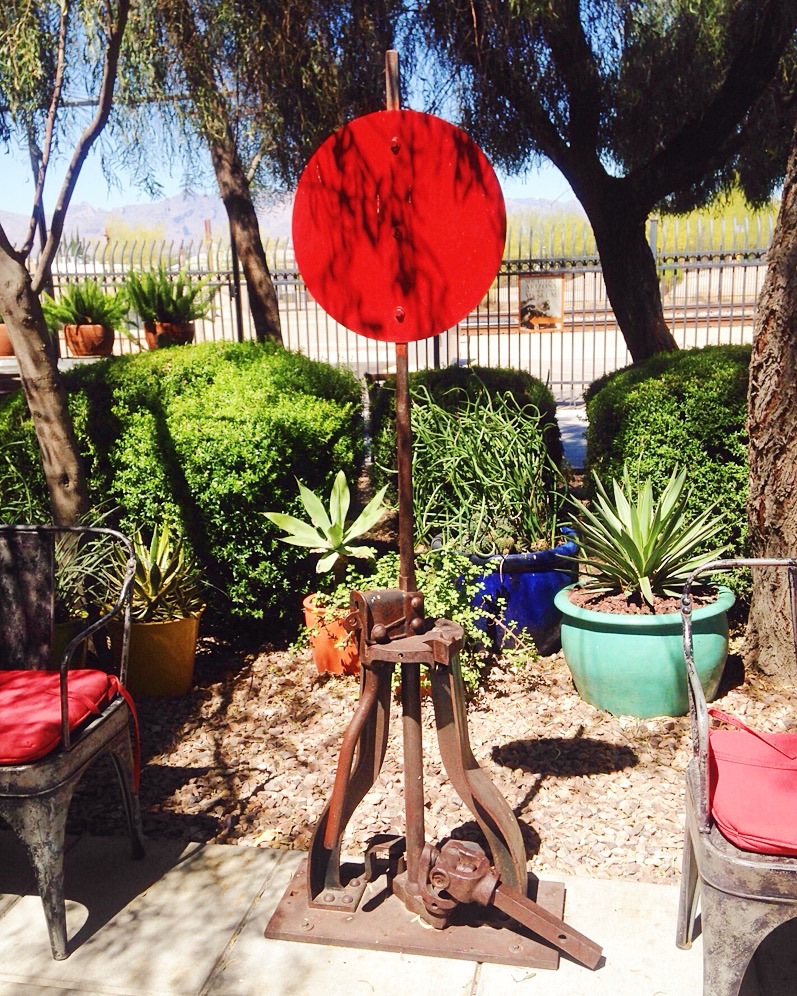 ---
Next Agave Heritage Festival events in Downtown Tucson:
May 4, 6pm: Tucson City of Gastronomy Seminar at Maynards Market & Kitchen Drawing Room. $15
May 4, 7pm: Mezcal and Chocolate Pairing Seminar at Maynards Market & Kitchen Drawing Room. $15
May 4, 7pm: Mezcrawl at participating bars in Downtown Tucson. $25-40
---
---
---
We were guests of Hotel Congress and Maynards Market + Kitchen.