Decorating sugar skulls at CraftHack this time last year prompted me to learn more about Día de los Muertos and the handmade elements of this tradition.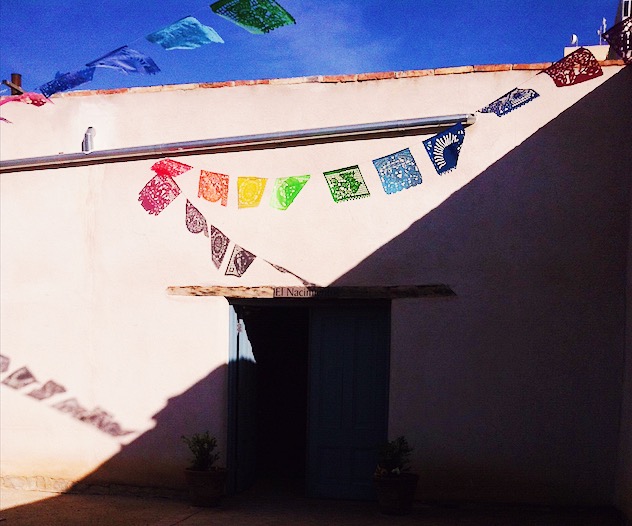 "Day of the Dead, or Día de los muertos, is a time for commemorating the dead, celebrating with family— both living and dead—and appreciating the cycle of life and death."
– National Museum of the American Indian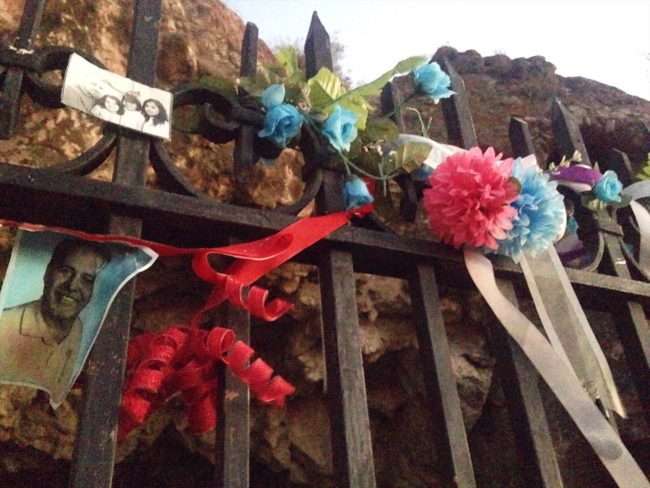 When you lose someone you love, they don't stop being part of your life. They remain in your heart and your memories. There's something beautiful about recognizing and honoring this presence.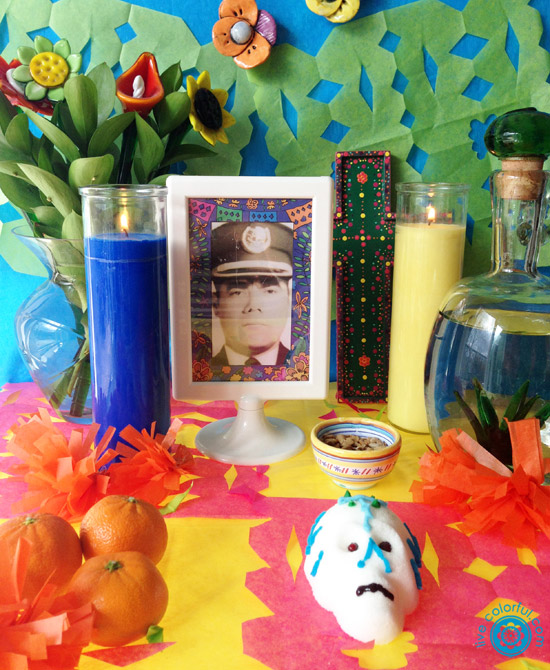 La Ofrenda / Altar
One way to do this is by making a small altar (ofrenda) for the October 31 – November 2 celebration.
"Making a Day of the Dead Altar is about memories and traditions and the most important part is that you enjoy the process …  add [your] own special touches … add the four elements, water, wind, earth and fire in some way, the picture of your beloved one, food, flowers and candles."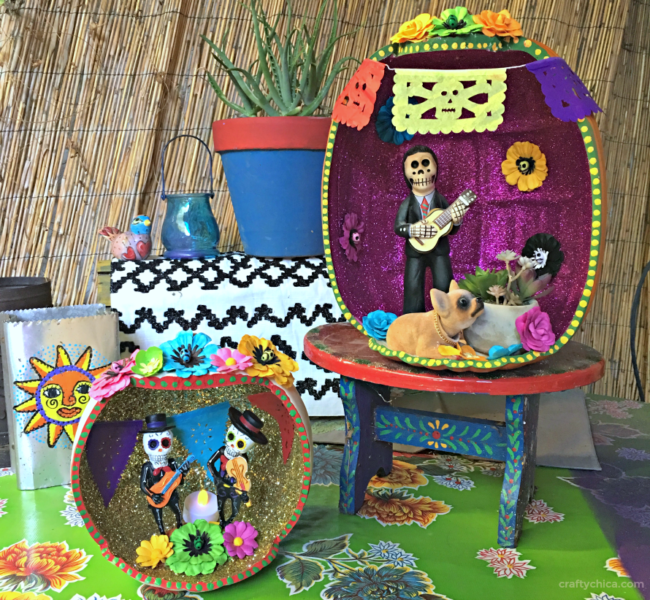 The ofrenda can take many forms. Crafty Chica Kathy Cano-Murillo has even made them inside foam pumpkins!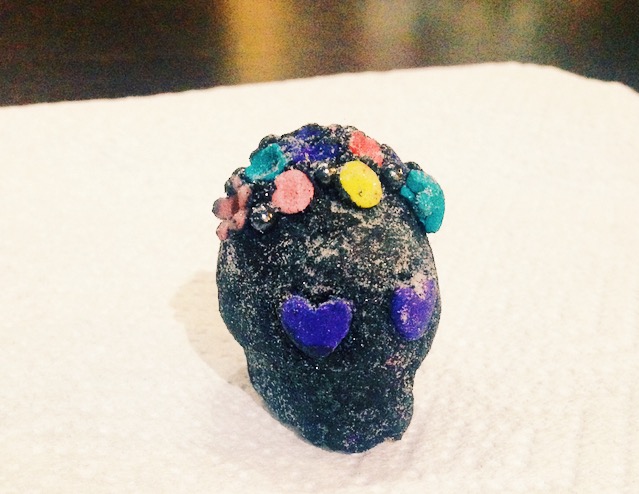 Calaveras / Skulls
"The calavera is an important symbol in Mexican culture, representing ancestors and the celebration of the continuity of life through generations."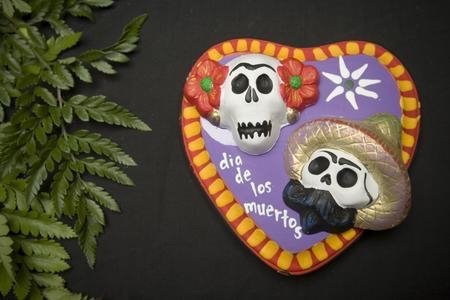 Sugar skull project inspiration:
Colorful sugar skulls are probably the most iconic element in Day of the Dead celebrations, and they take many forms in art and craft.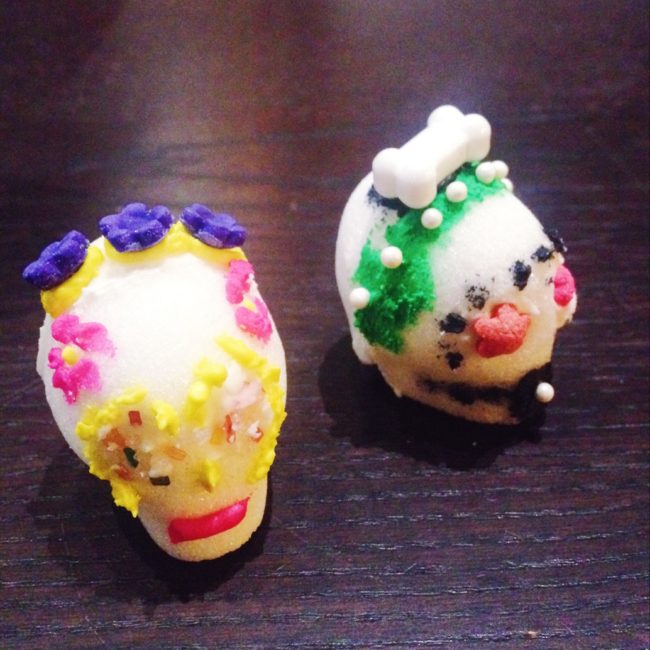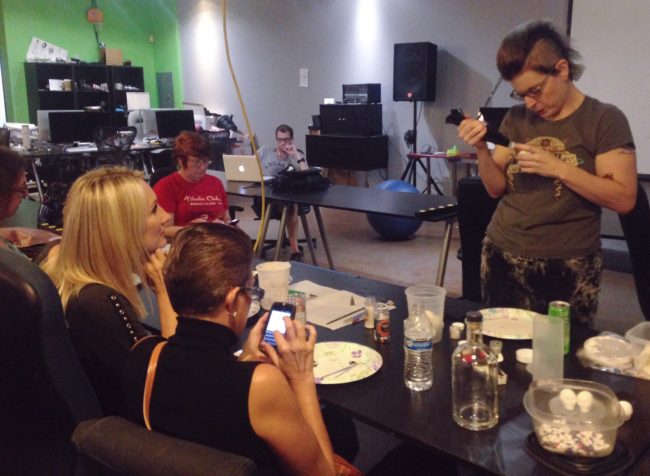 Decorated candy – For CraftHack, Shanlyn made the candy skulls ahead of time in molds she had at home. Then we decorated them with frosting, sprinkles, and sanding sugar. The skulls she made were the mostly straight-up sugar kind, but some people make them from white chocolate instead.
Tip: You can also use sugar skull molds with plaster of Paris!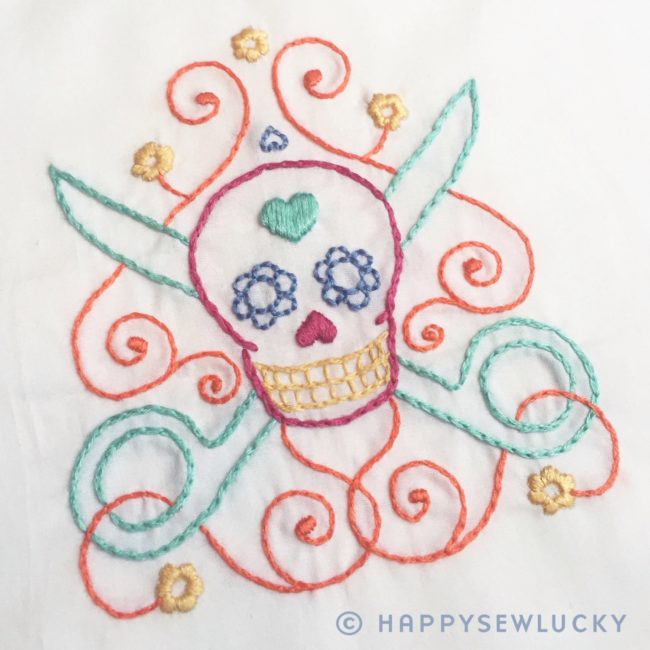 Embroidery pattern – Berene Campbell (Happy Sew Lucky) created this cute pattern with a sugar skull and scissors.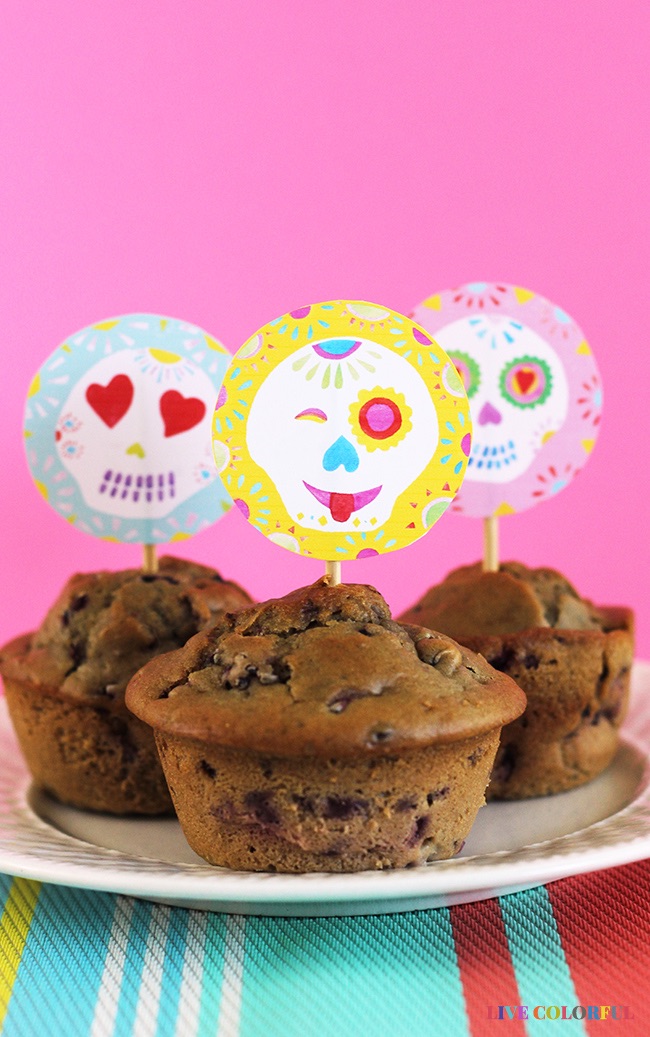 Cupcake toppers – Free printable at Live Colorful!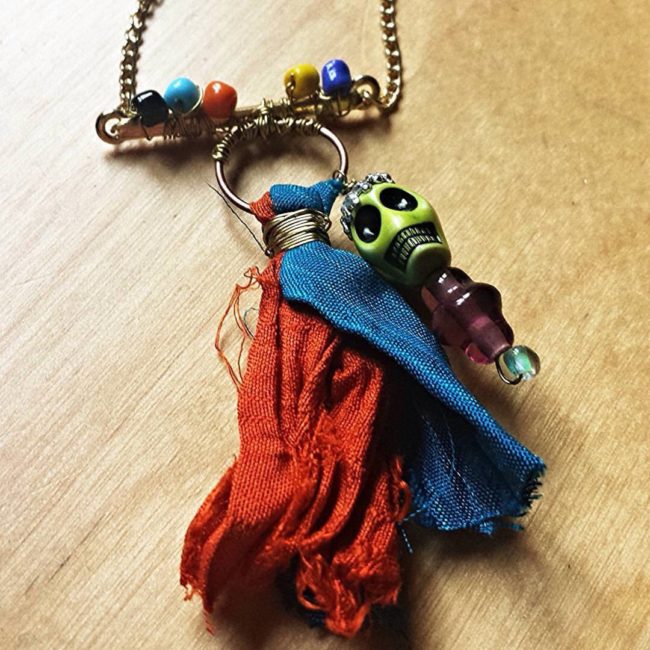 Necklace – After Vesna Taneva-Miller visited Mexico City, she was inspired to create this Día de los Muertos necklace from a necklace chain, beads, and sari silk.
Tip: If you don't have a skull bead on hand, you can make your own with polymer clay!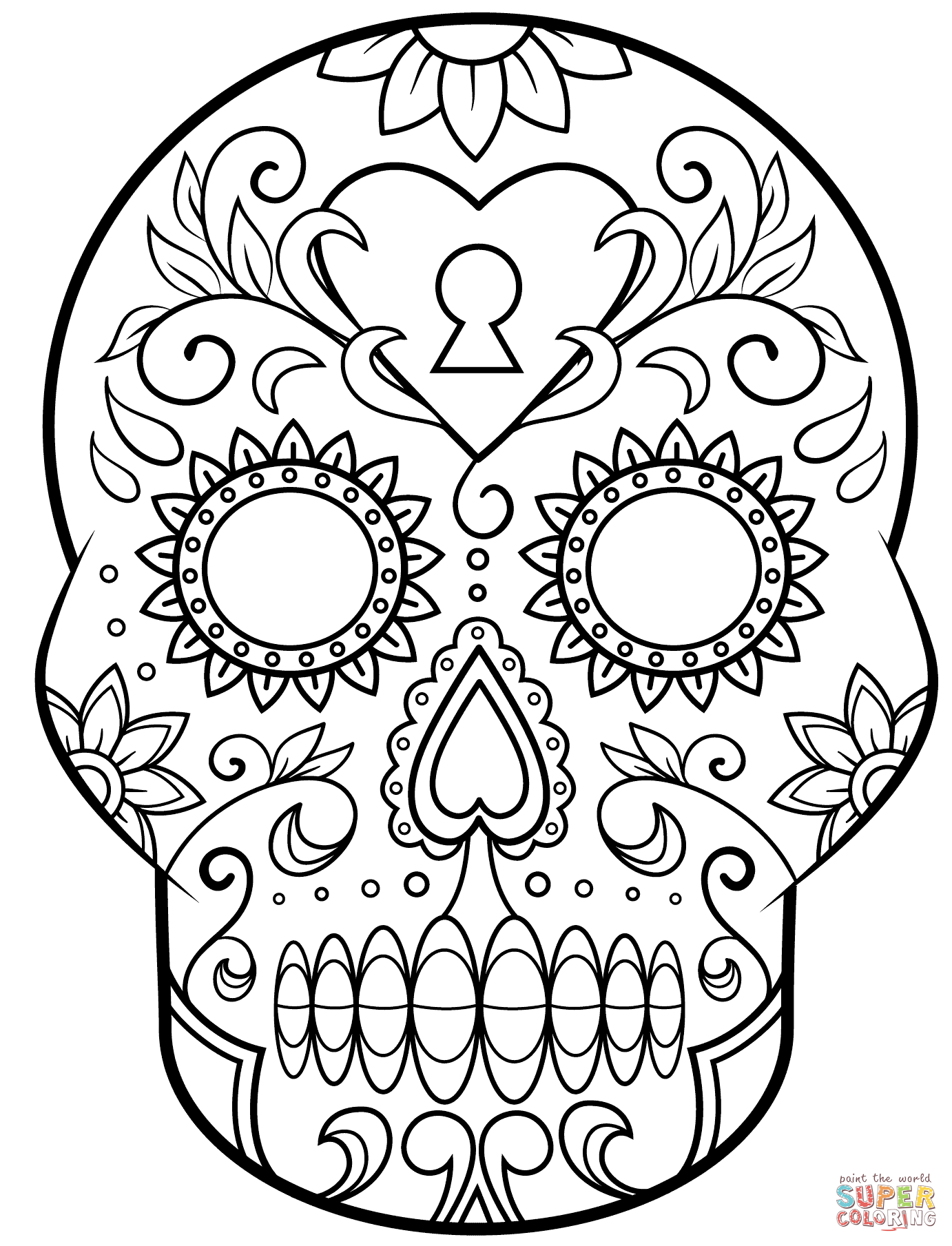 Coloring pages to print off or color online.
Day of the Dead Planters – Regina Lord painted terra cotta pots to look like sugar skulls and then planted succulents in them. The tutorial is at Creative Kismet.
Quilt – Berene Campbell also made this awesome Sugar Skull Quilt using a variety of techniques (piecing, appliqué, reverse appliqué, stuffed hand appliqué, etc.)!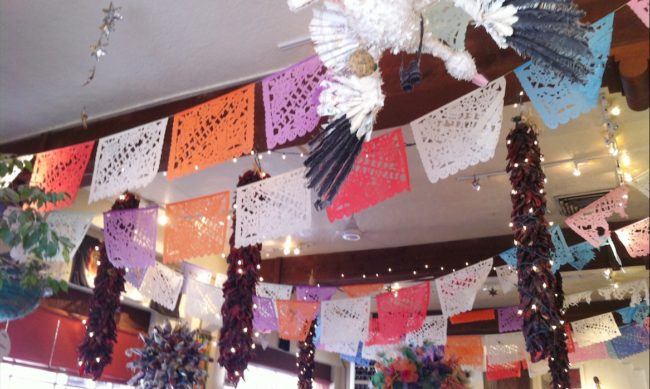 "Delicately decorated tissue paper represents wind and the fragility of life."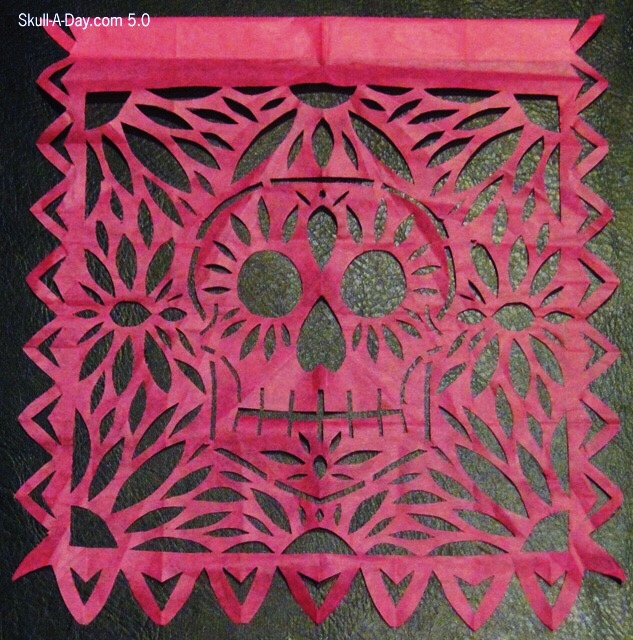 Colorful papel picado banners 3 ways:
Tip: Sketch your own design or use a printable template.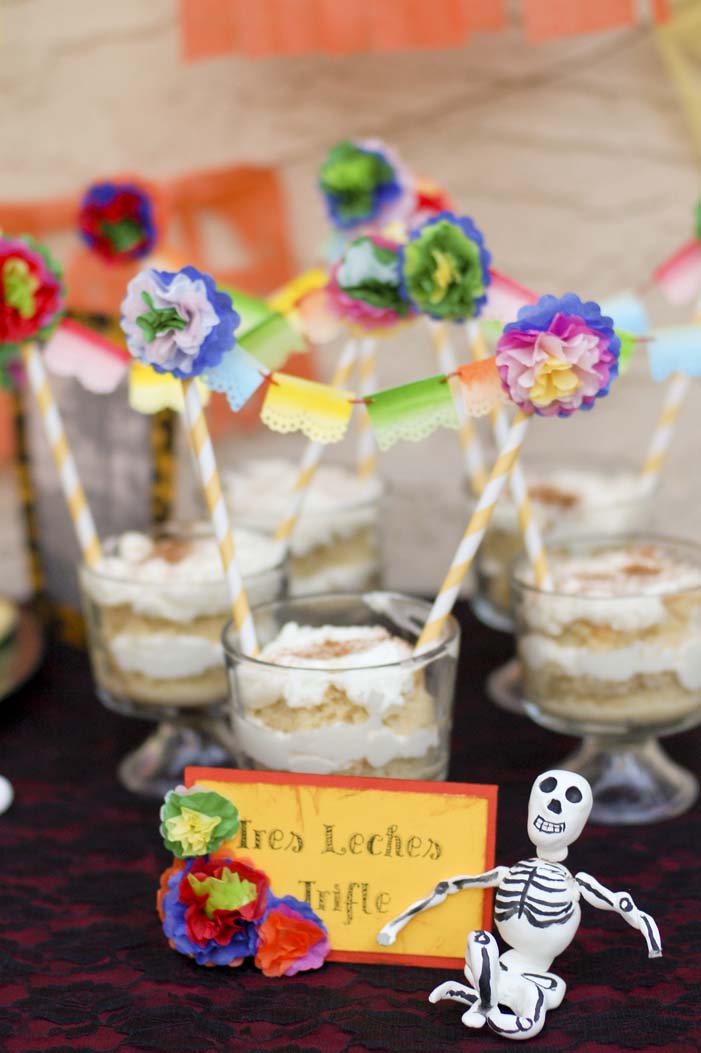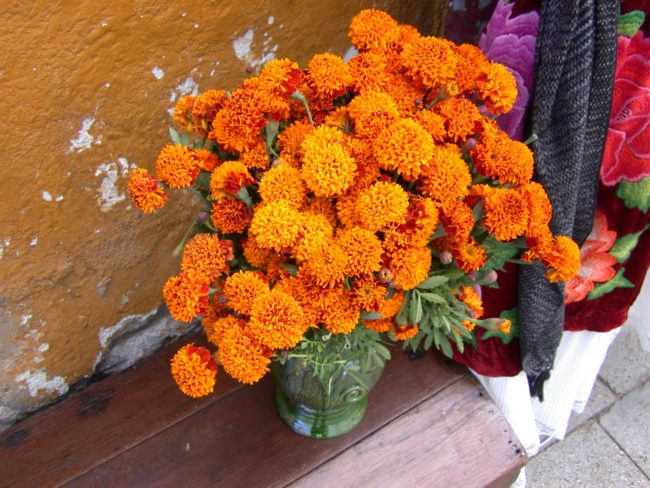 Flowers
"The ofrenda (the altar), traditionally includes the yellow marigolds (cempasuchitl) the sweet scent that leads the departed home toward their altar…"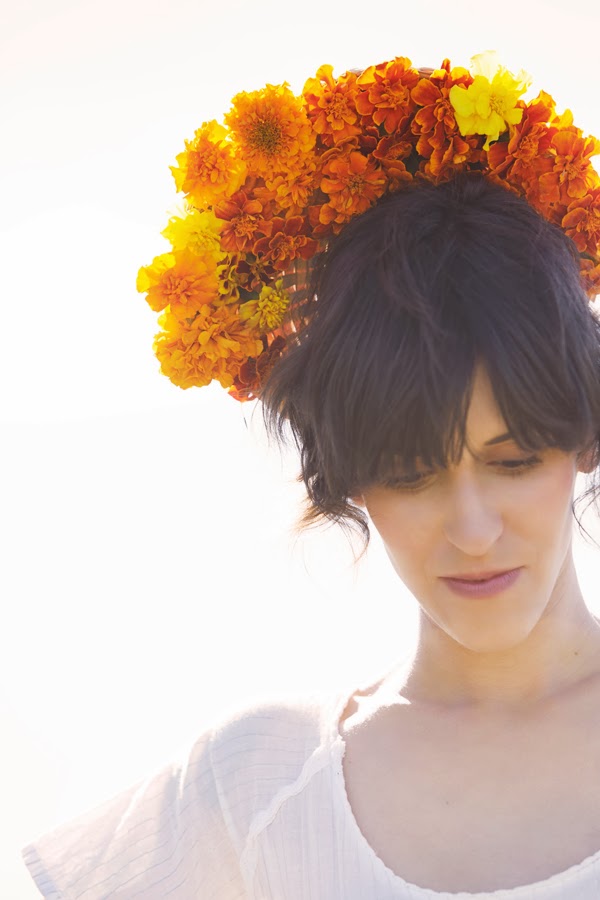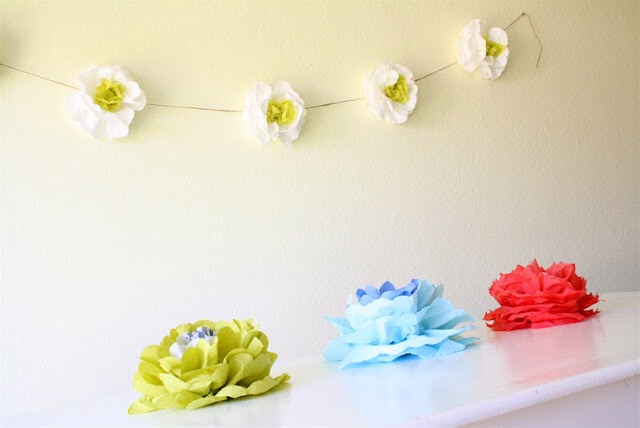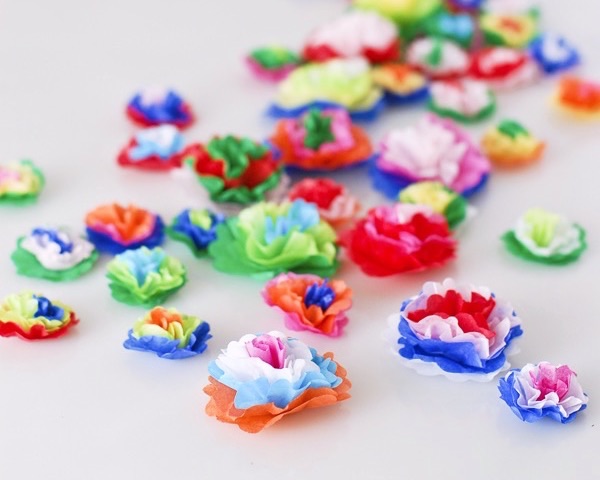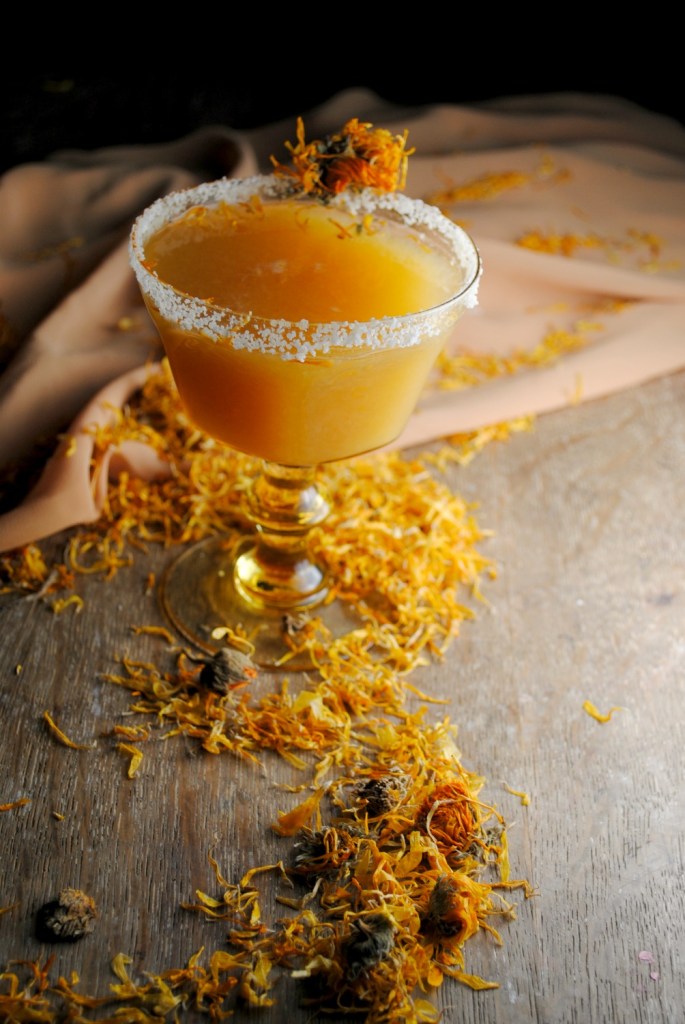 What traditions are meaningful to you as you remember your loved ones?
---
– More Día de los Muertos Projects + Resources –

---
---
---
Photos via:
1 + 2. Me
La Ofrenda–
3. Elba Valverde
4. Kathy Cano-Murillo
Calaveras–
5, 7, 8. Me
6. Kathy Cano-Murillo
9 + 14. Berene Campbell
10. Elba Valverde
11. Vesna Taneva-Miller
12. Emily Mathews. Creative Commons Attribution-Share Alike 4.0 License.
13. Regina Lord
Papel picado–
15. Me.
16. Crafty Lady Abby
17. Elba Valverde
18. Nikki Wills
Flowers–
19. Tom of View from Another Angle
20. Nicole Valentine Don
21. Dana Willard
22. Nikki Wills
23. Vianney Rodriguez
24. Reign Trading Company