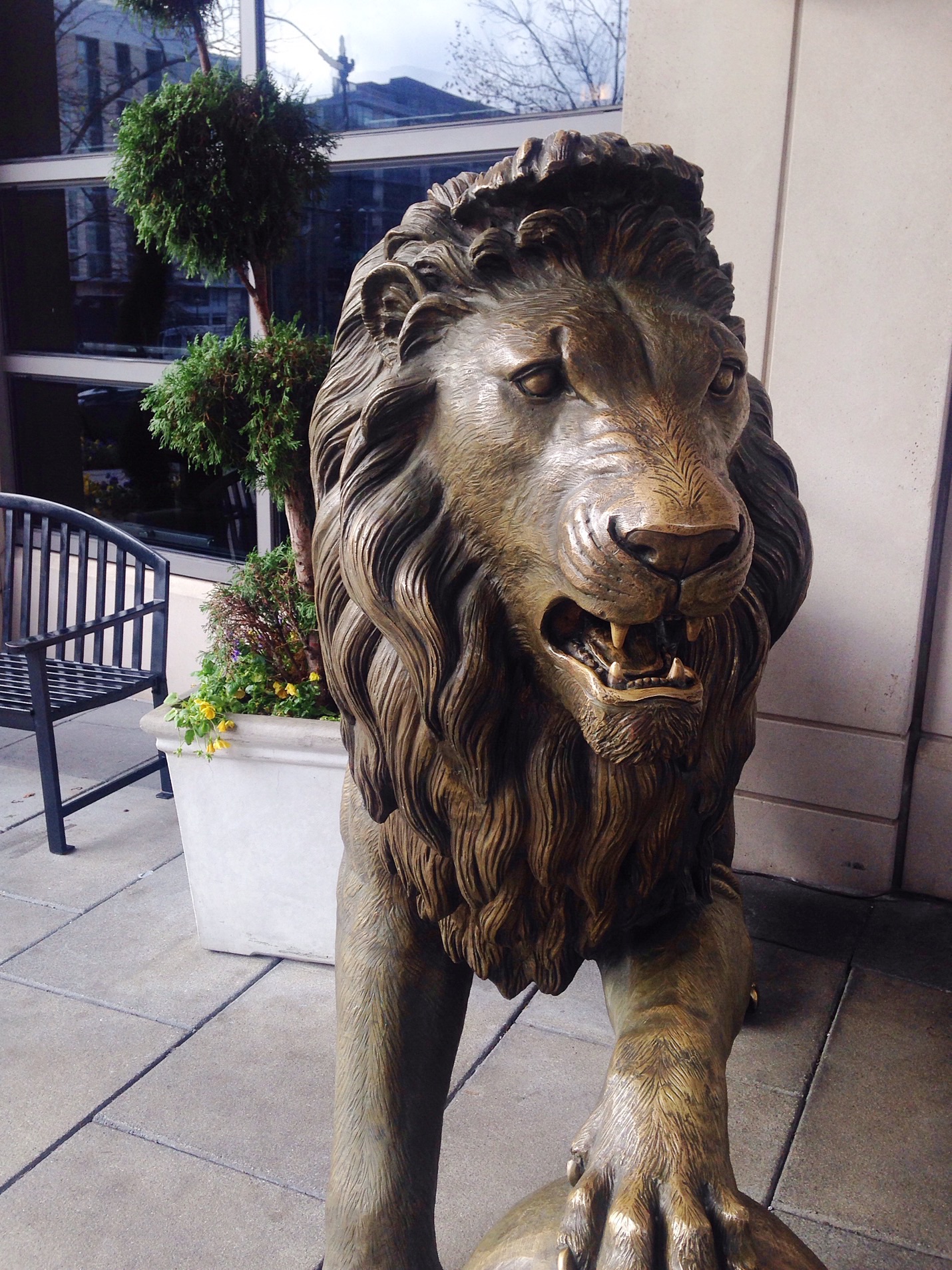 You've got some pretty impressive neighbors when you're staying at the Embassy Suites Washington DC Convention Center. The President, for example, lives just down the street. The first night we were in town, we were wandering around after dinner and ended up strolling by the White House.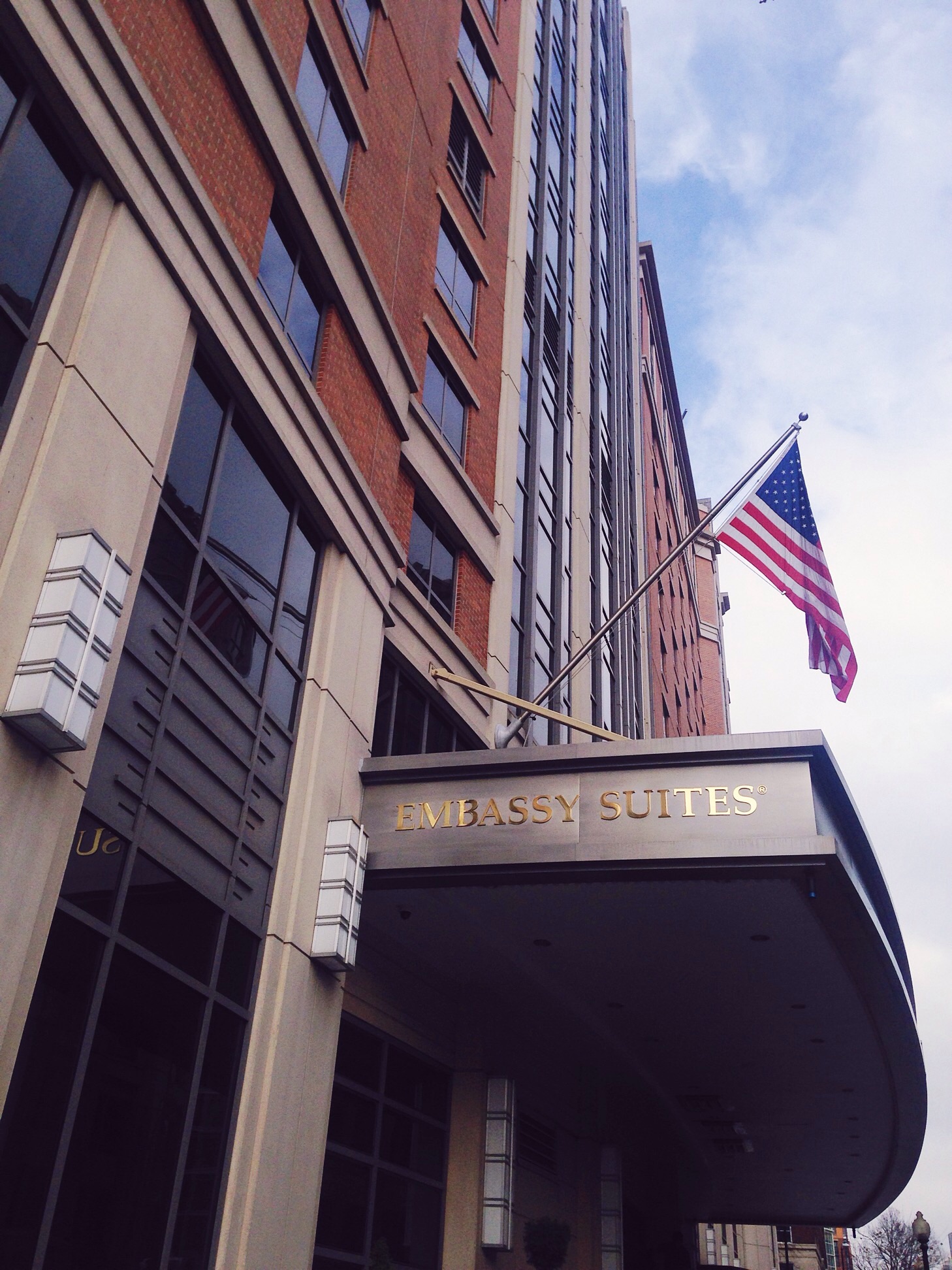 We actually stayed there twice (at the hotel, not the White House), since we were flying in and out of Washington DC with the Charlottesville portion of the trip sandwiched in the middle.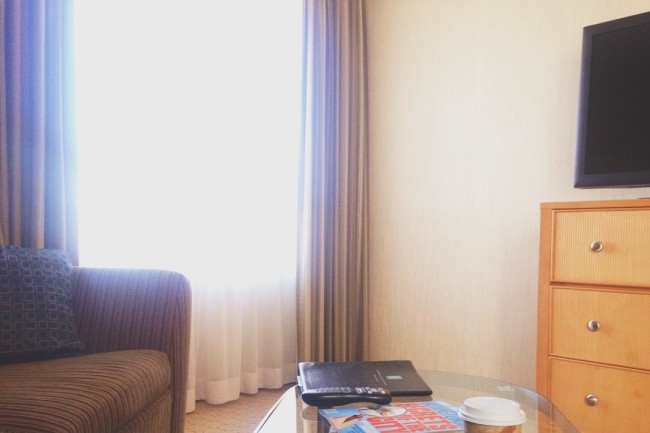 As the name would suggest, all of the rooms at the Embassy Suites are suites with 2 or 3 rooms. So the living room and kitchenette/wet bar is separate from the bedroom(s).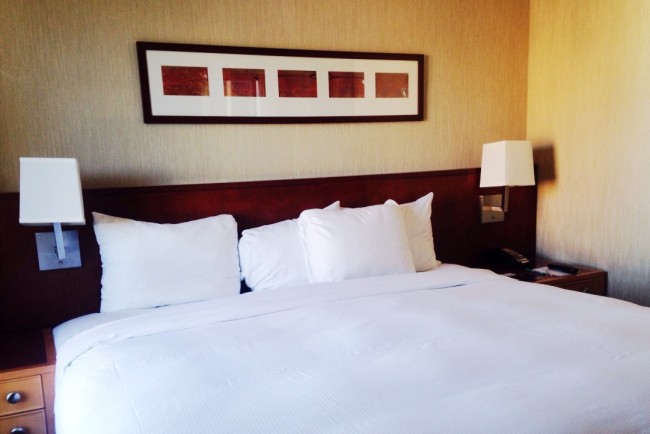 For our second stay, our room was a large corner suite with its own conference table. It felt like I should call a meeting. Or at least spread out a craft project.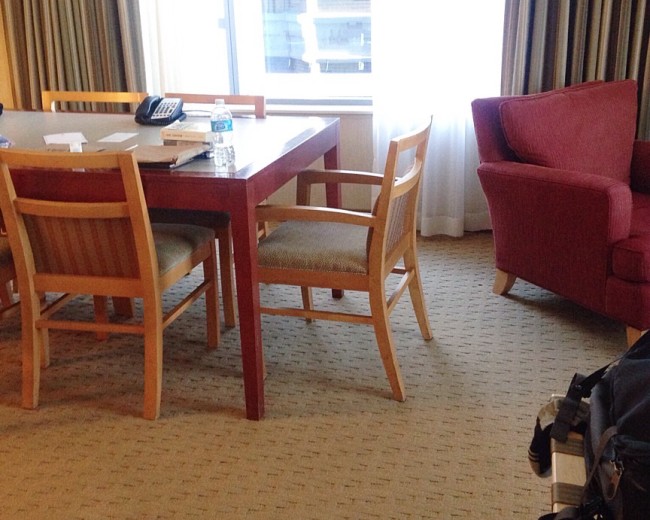 While there is a microwave, coffeemaker, and mini fridge in all rooms, a hot, made-to-order breakfast in the adjoining Finn & Porter restaurant is included in your stay.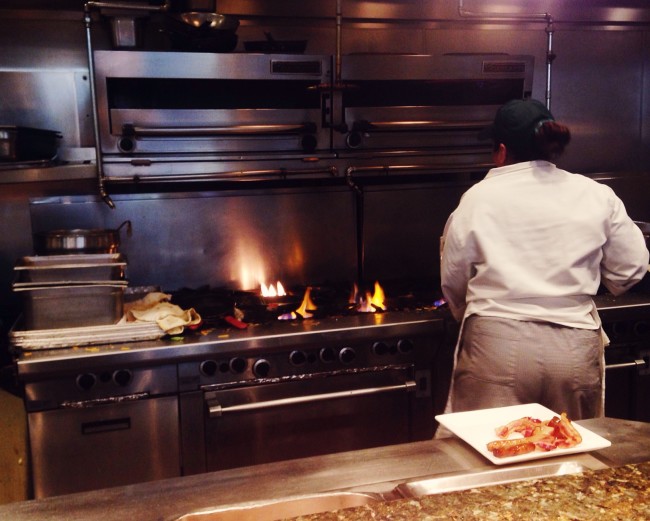 You pick out your ingredients, and they whip you up an omelet right there in front of you. They'll also serve diced potatoes, bacon, etc. on the side, and you can help yourself to fruit and pastries. It was really good, and the restaurant has a nice warm atmosphere.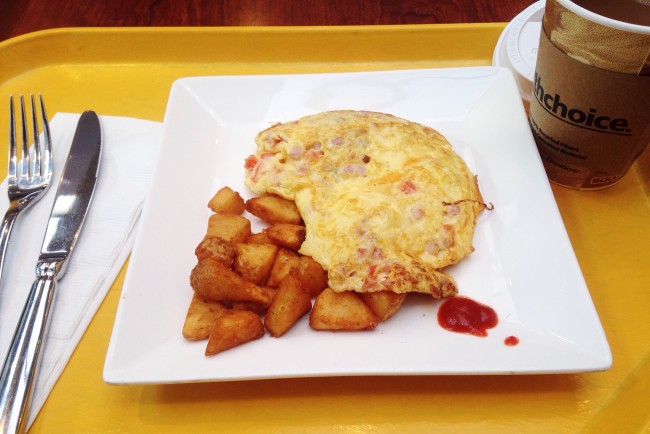 One morning, I finished breakfast and just sat next to the fireplace with my coffee for a bit, while outside the windows DC dwellers were rushing off to work.
Meanwhile, I didn't even have to bus my own table. They take care of that. In fact, I was looking for a trash can to toss something on my way out and instead a server just held out his hand to take it for me.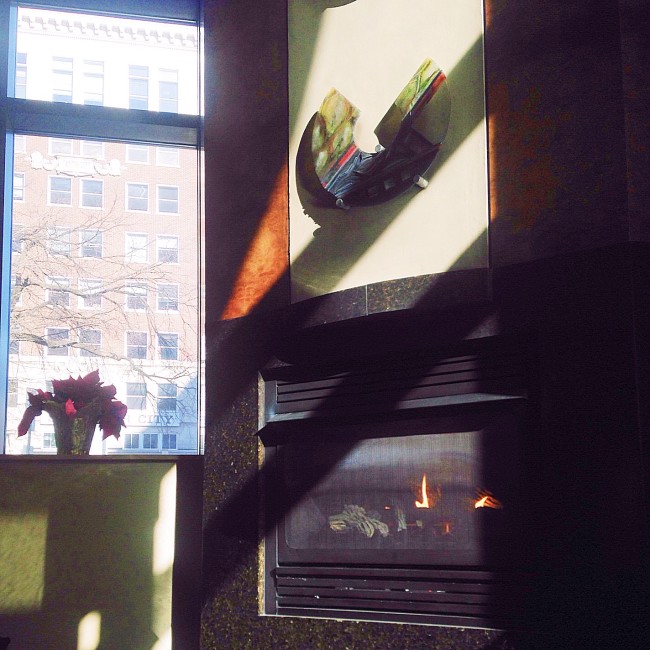 In the evenings, there is a reception with snacks and beverages (alcohol is available with ID).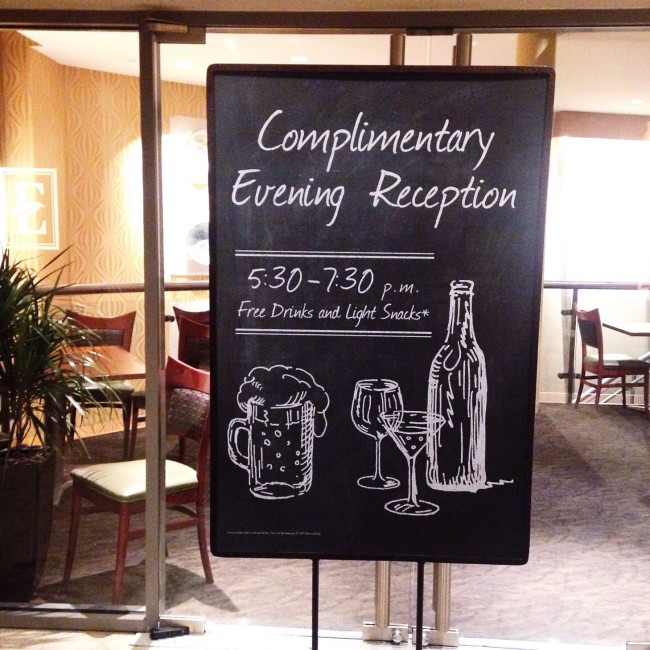 Really, the only thing that was a hassle was parking. And that's a DC-wide issue. While there was only valet parking at the hotel, stopping to drop the car off or check in when you arrive had the triple-parked confusion of a busy airport's arrivals curb.
Another strategy is to skip renting a car altogether, especially if you'll be in DC during a peak season (like summer or National Cherry Blossom Festival). And especially if you stay somewhere centrally located enough for walking and transit access.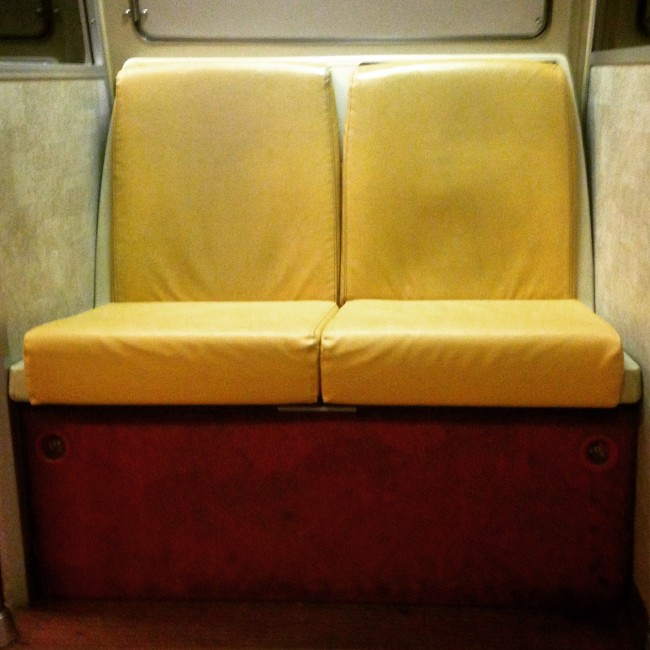 The Embassy Suites where we stayed is near the Metro and bus lines, the Walter E. Washington Convention Center, and the majority of Washington DC's main sights.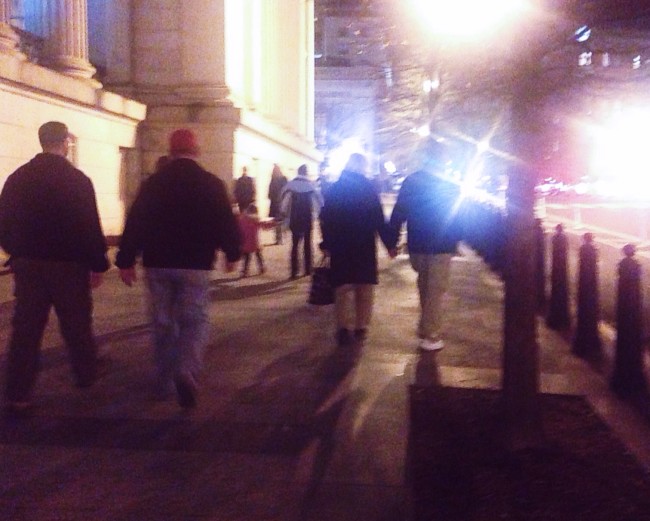 A few of the places we walked to from our hotel:
White House
National Christmas Tree
See what I mean about great neighbors?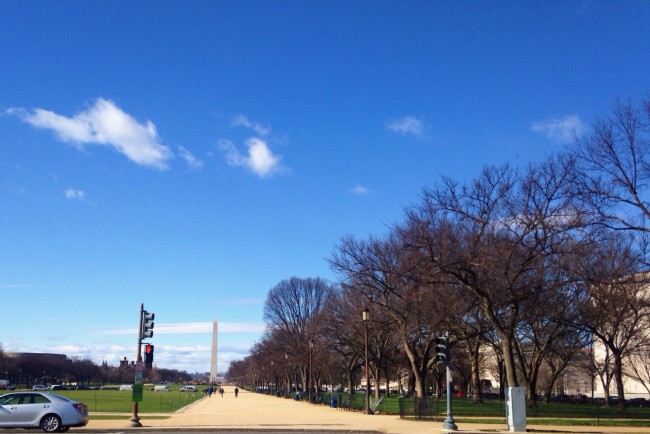 —
We received a media discount from Embassy Suites.