Past midnight, we are zipping through Rome in the back of a cab, street lights flying by, windows down. It has taken 4 flights to get us to this point, and, after all that time in planes and airport terminals, the outside air feels delicious.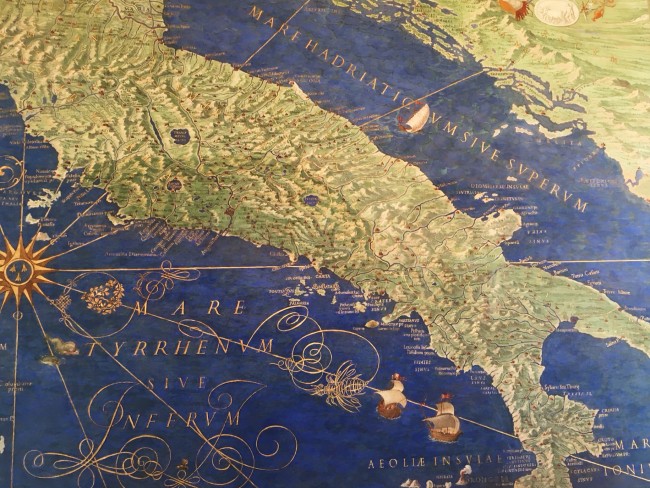 In about an hour, we will have checked into our hotel. We will sleep like logs (or maybe like a pair of felled Corinthian columns) our first night in Italy. And that will be even more delicious.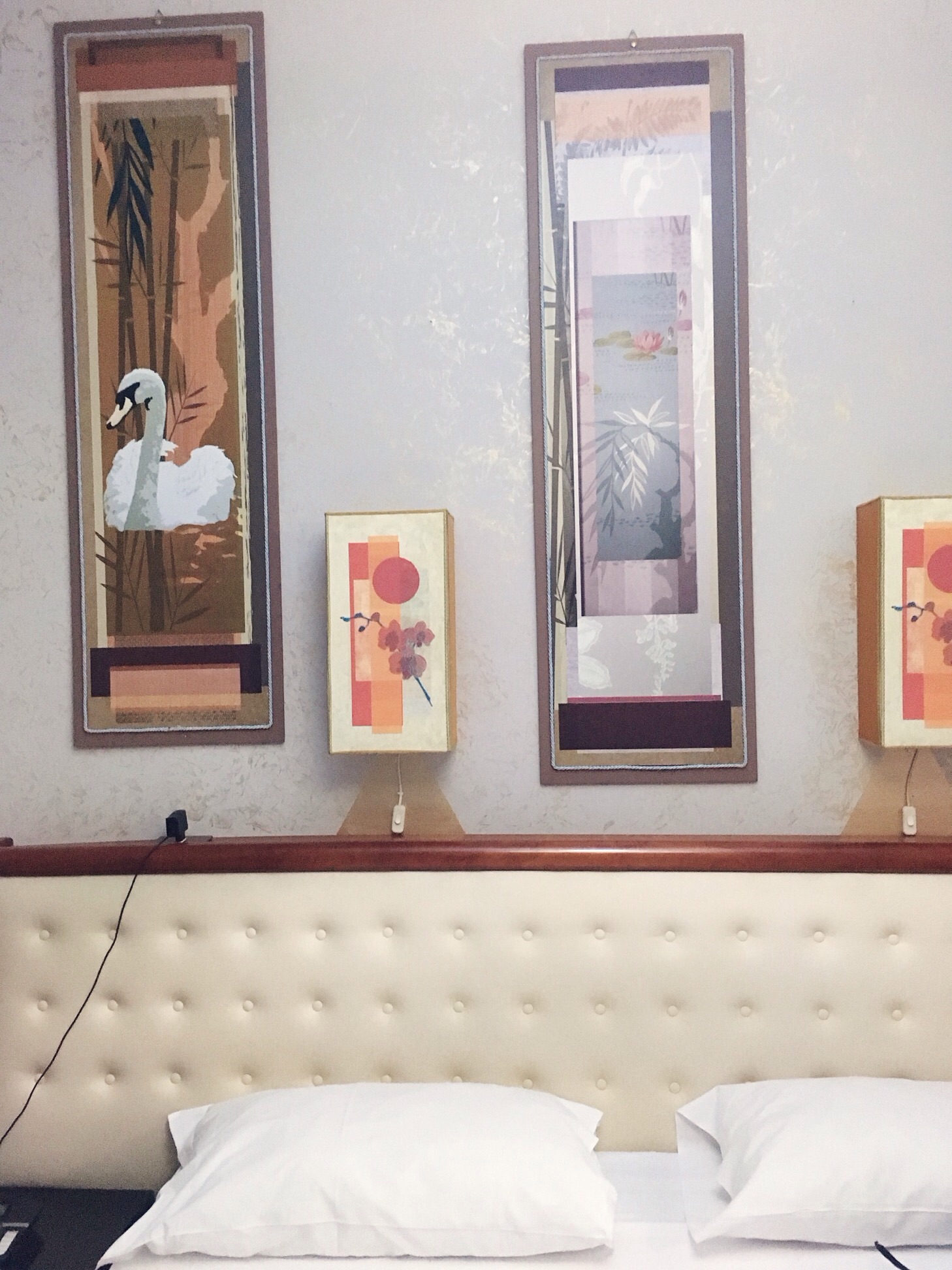 Over the next two weeks, Phillip and I would be traveling from Rome to Venice to the central Italian countryside to Florence and back to Rome. Here's some of the stuff we were up to.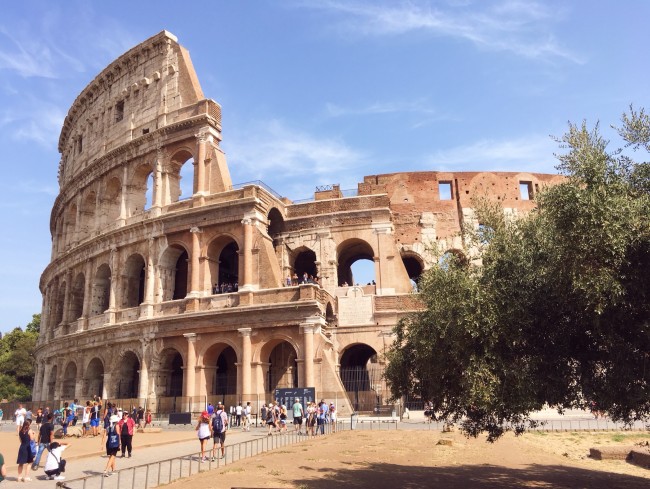 Rome I
Arrived by: plane – Delta + Ryanair | Lodging: Hotel Roma Room | Food / drinks: Hotel Roma Room + Lettrere Caffè + Locanda Del Gelato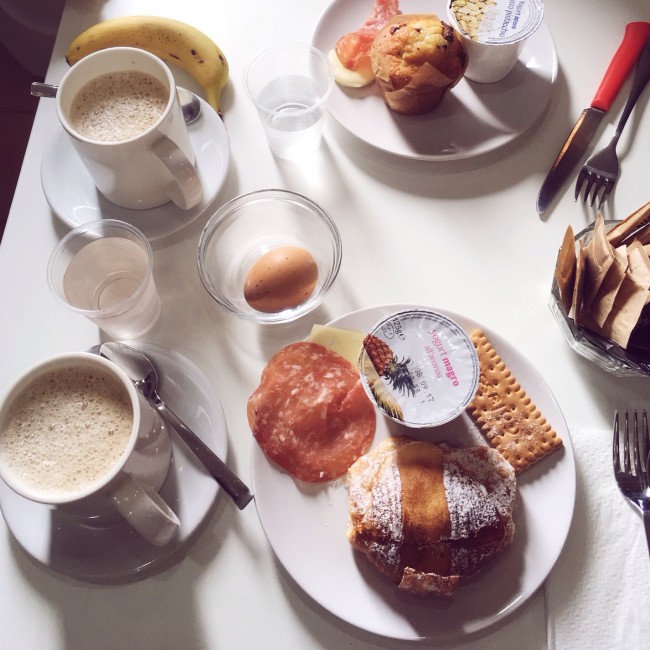 Our first day in Rome, we took a Colosseum tour and visited the Forum and Palatine Hills archaelogical sites.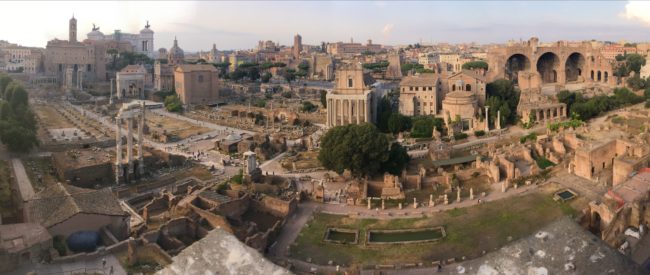 From there, we walked the length of the Circus Maximus into the Trastevere neighborhood, ate enough apertifs to equal dinner, and then were irresistibly drawn into the gleaming gelato shop across the street.
The next morning we were on a train to Venice.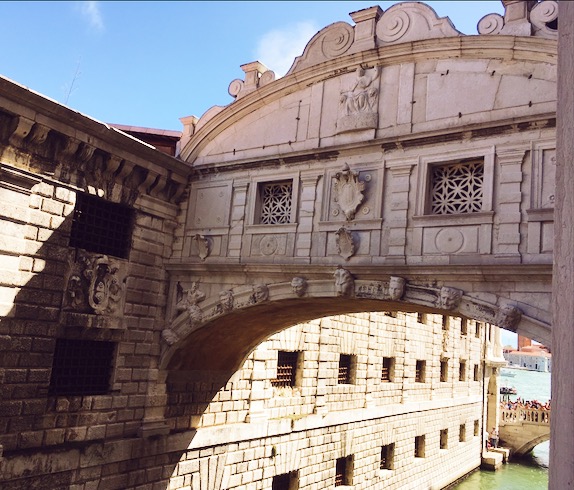 Venice
Arrived by: train – Italo Treno | Lodging: Couzy House in Venice (Airbnb) | Food / drinks: Un Mondo DiVino + Gelato Di Natura (at San Giacomo dall'Orio)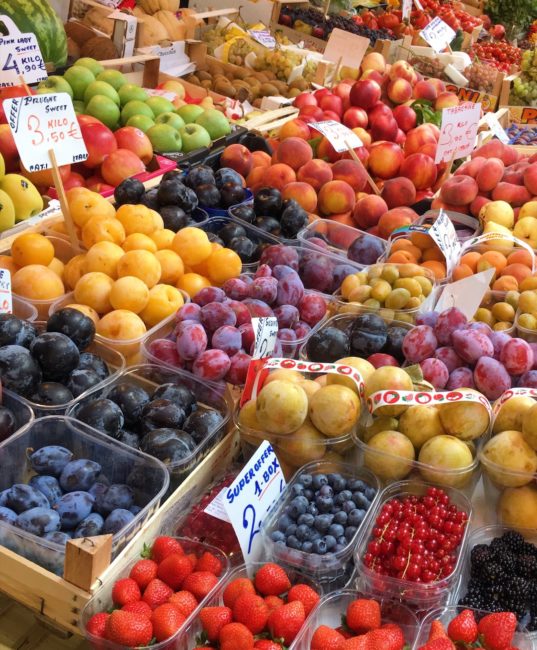 From Venice's Santa Lucia train station, we lugged our rolling suitcases over stairs and bridges and bridges with stairs to get to the quiet street where our Airbnb apartment was.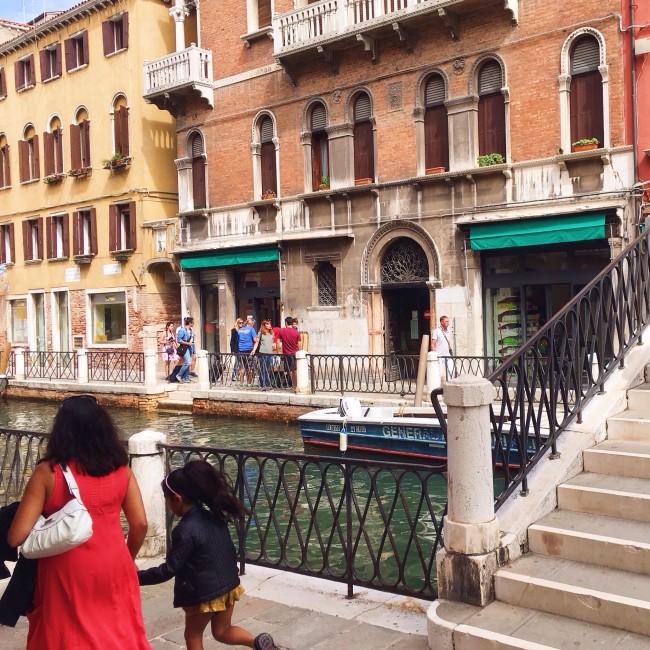 We had timed our visit so we could see both the annual Regata Storica gondola parade and race AND the  premiere of the opera "L'Occasione fa il ladro" at Teatro La Fenice.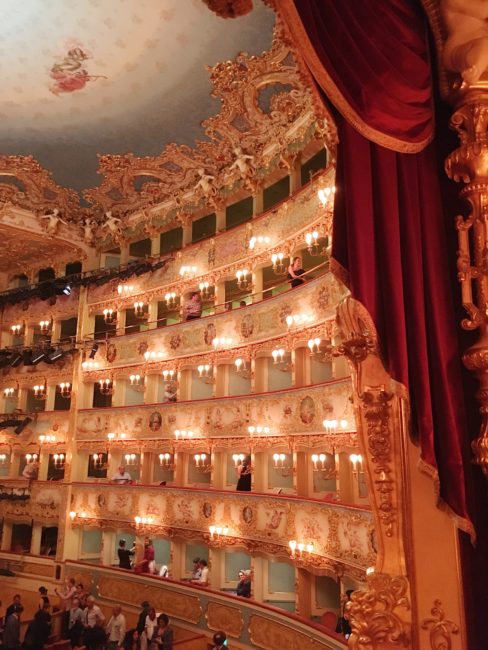 Of course, we saw some of the city's more permanent sights, as well.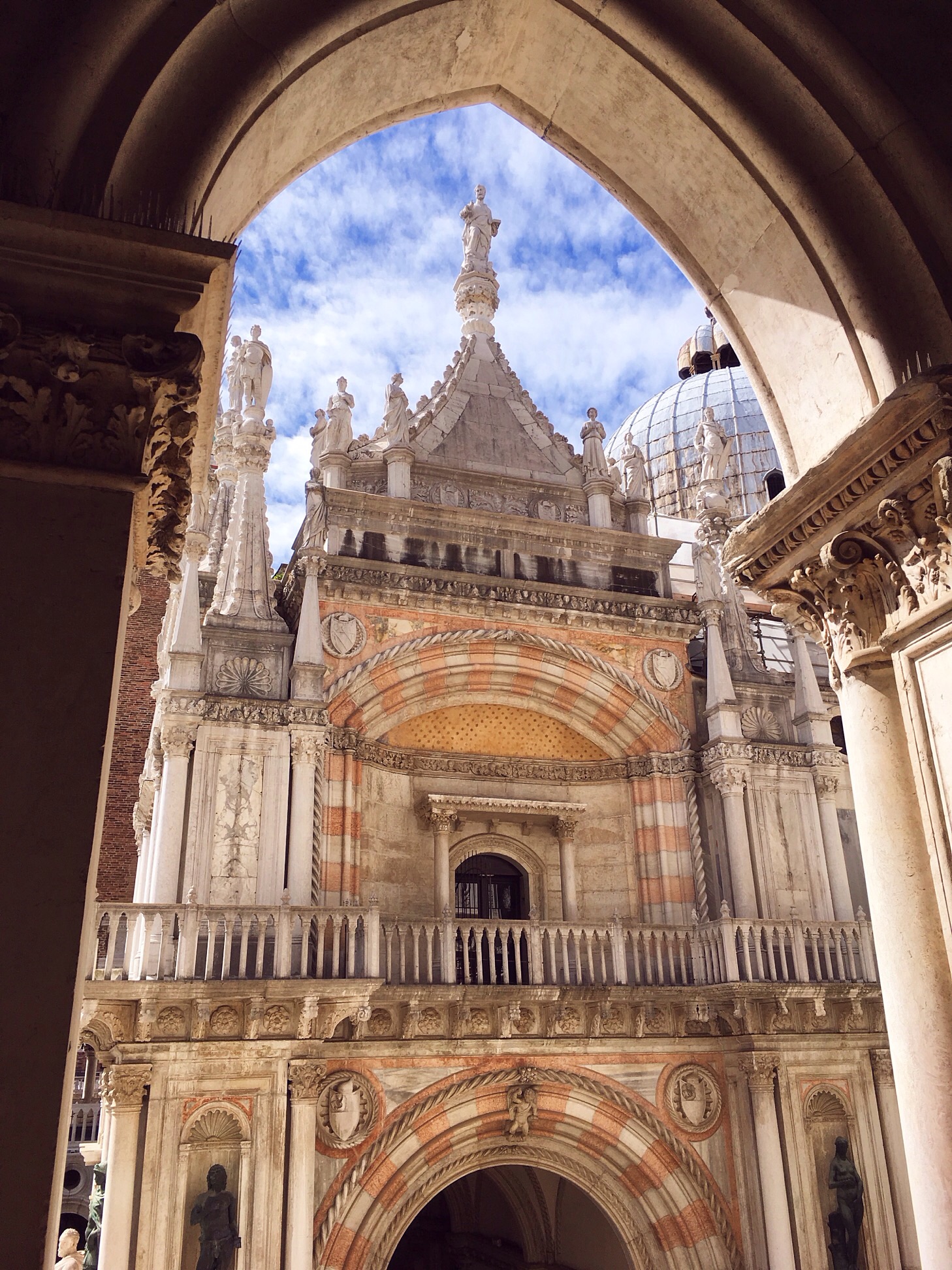 At the Doge's Palace, we wound our way through the ornate apartments, stuffy prison cells, and across the Bridge of Sighs. Afterwards, we went to the Basilica San Marco, craning our necks to marvel at the detail of its ceilings covered in gold mosaics.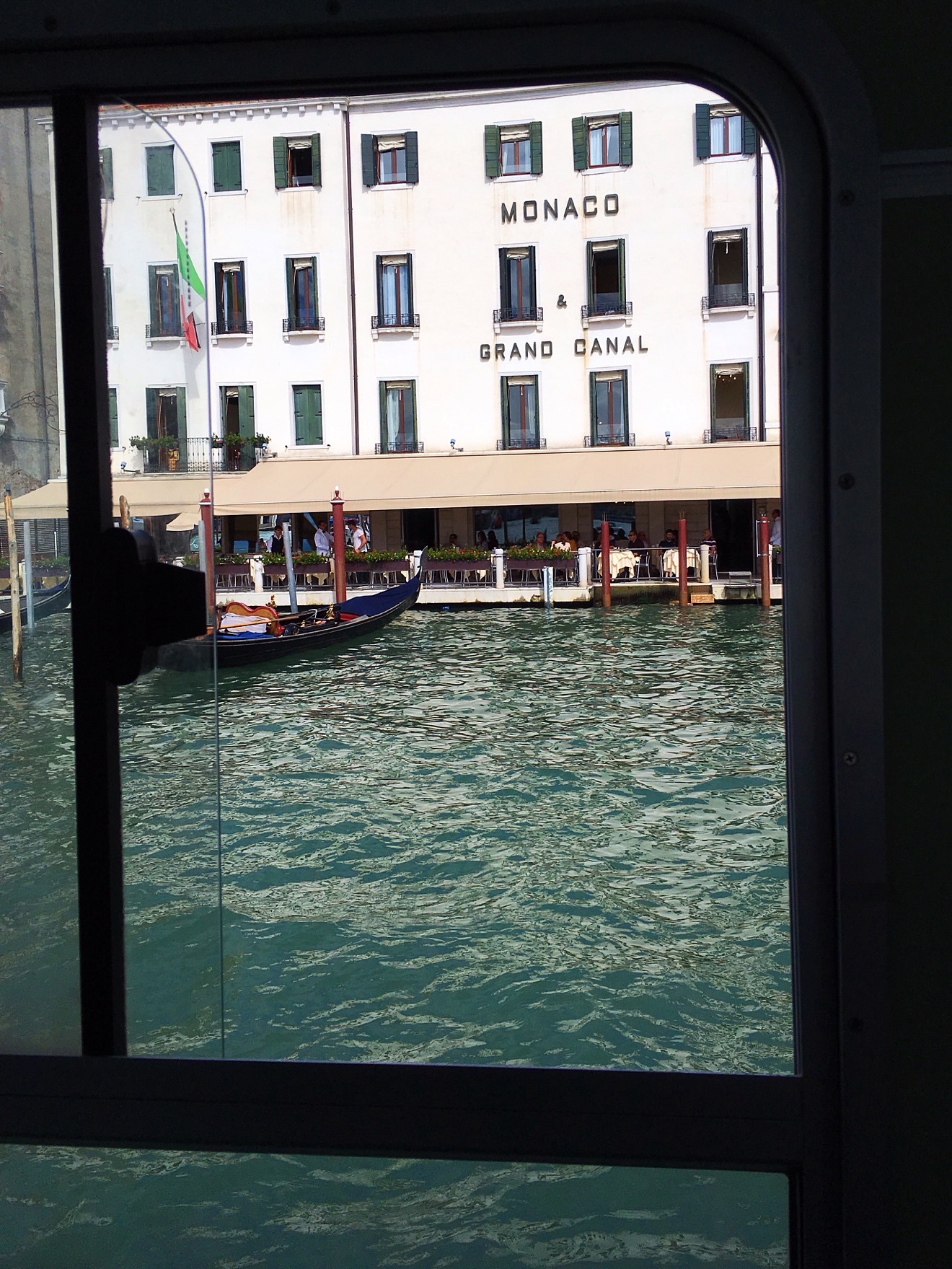 We rode a water bus down the Grand Canal but mostly did a lot of walking and got lost so, so many times.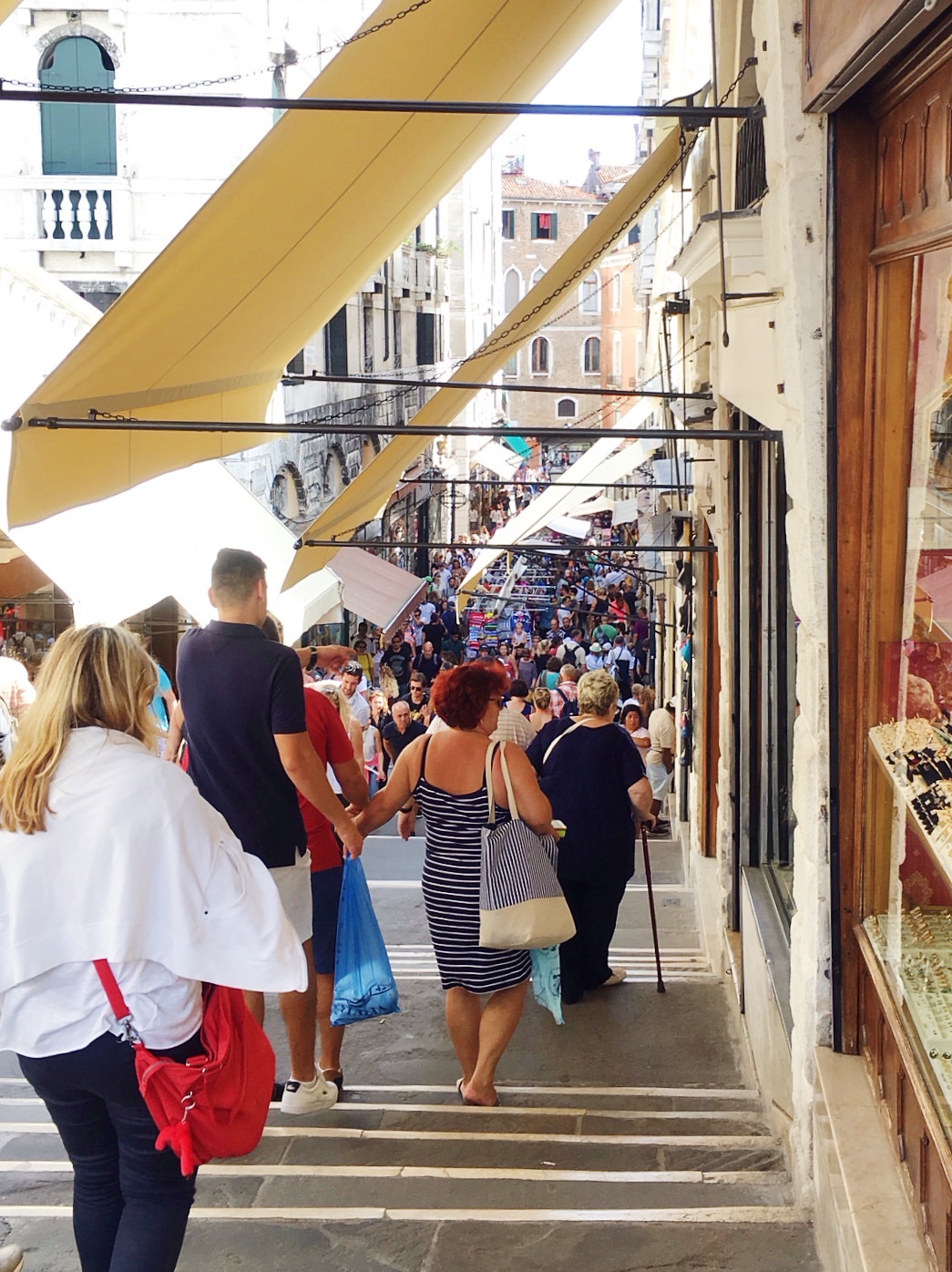 When we were just starting to maybe get the slightest grasp on getting around, it was time to retrace our path back over stepped bridges towards the edge of Venice – and into a car rental office.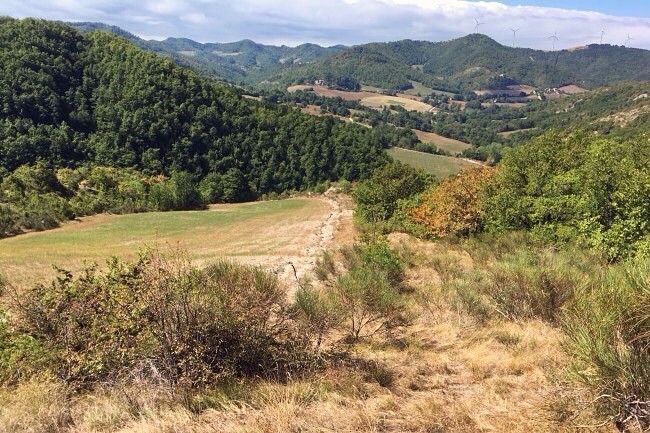 Le Marche
Getting there: car rental – Auto Europe | Lodging: La Tavola Marche | Food / drinks: La Tavola Marche + Crazy Bar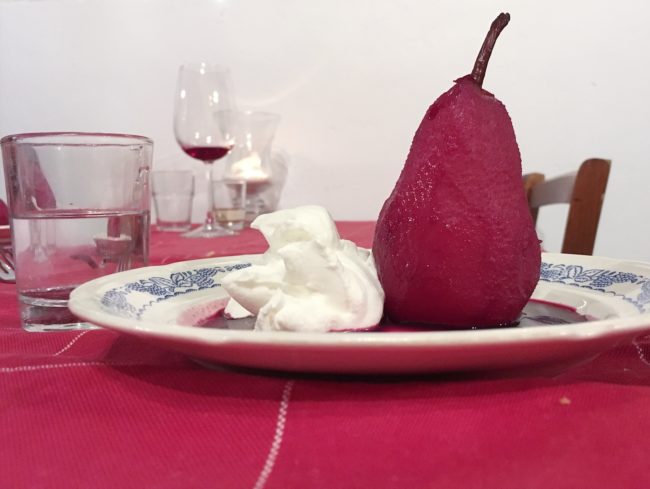 We were already behind schedule when we picked up our cute two-seater Smart car and began the (supposedly) 4-hour drive toward our next stop in the countryside of the Le Marche region.
Of course, it took us longer.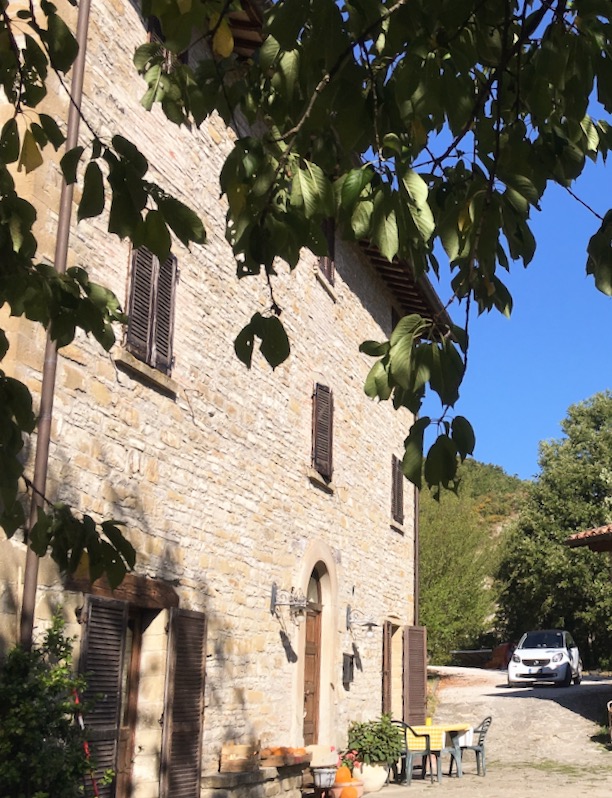 Winding through mountain roads well after dark, we finally arrived at La Tavola Marche, the inn/cooking school/agriturismo where we'd be staying. It's run by a pair of American expats, chef Jason and marketing-genius Ashley, who have spent the last 10 years immersing themselves in the local culture and cuisine.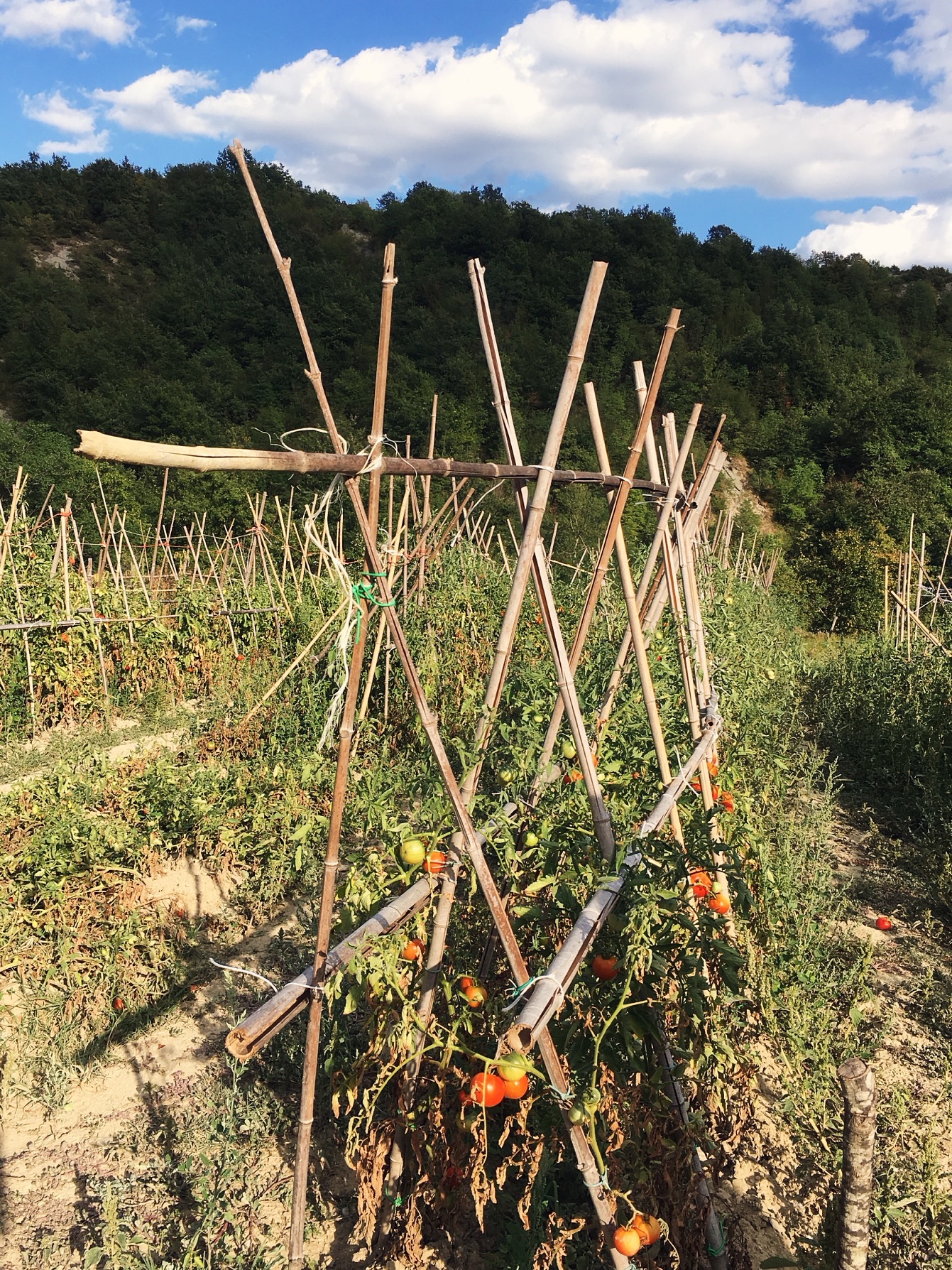 The "agriturismo" classification means all the food they serve must come from their own property or the local area. So they have fruit trees, chickens, and a big vegetable garden. We got to check it out the next afternoon, picking tomatoes for our cooking class.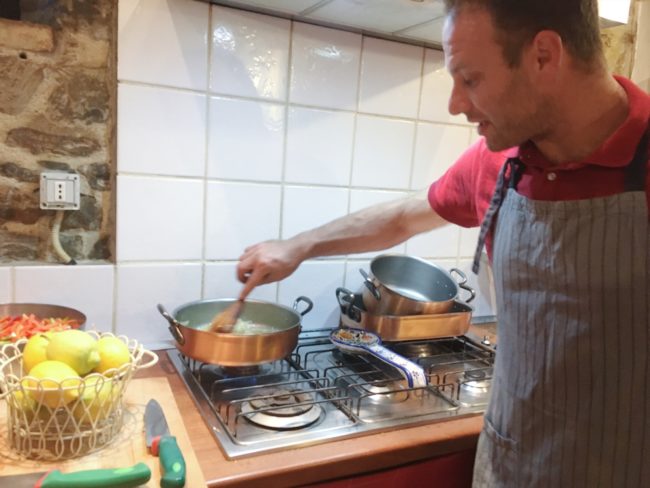 Our last full day there we hiked a bit, and then got to sit back and enjoy a five-course dinner Chef Jason prepared just for two other guests, Phillip, and I.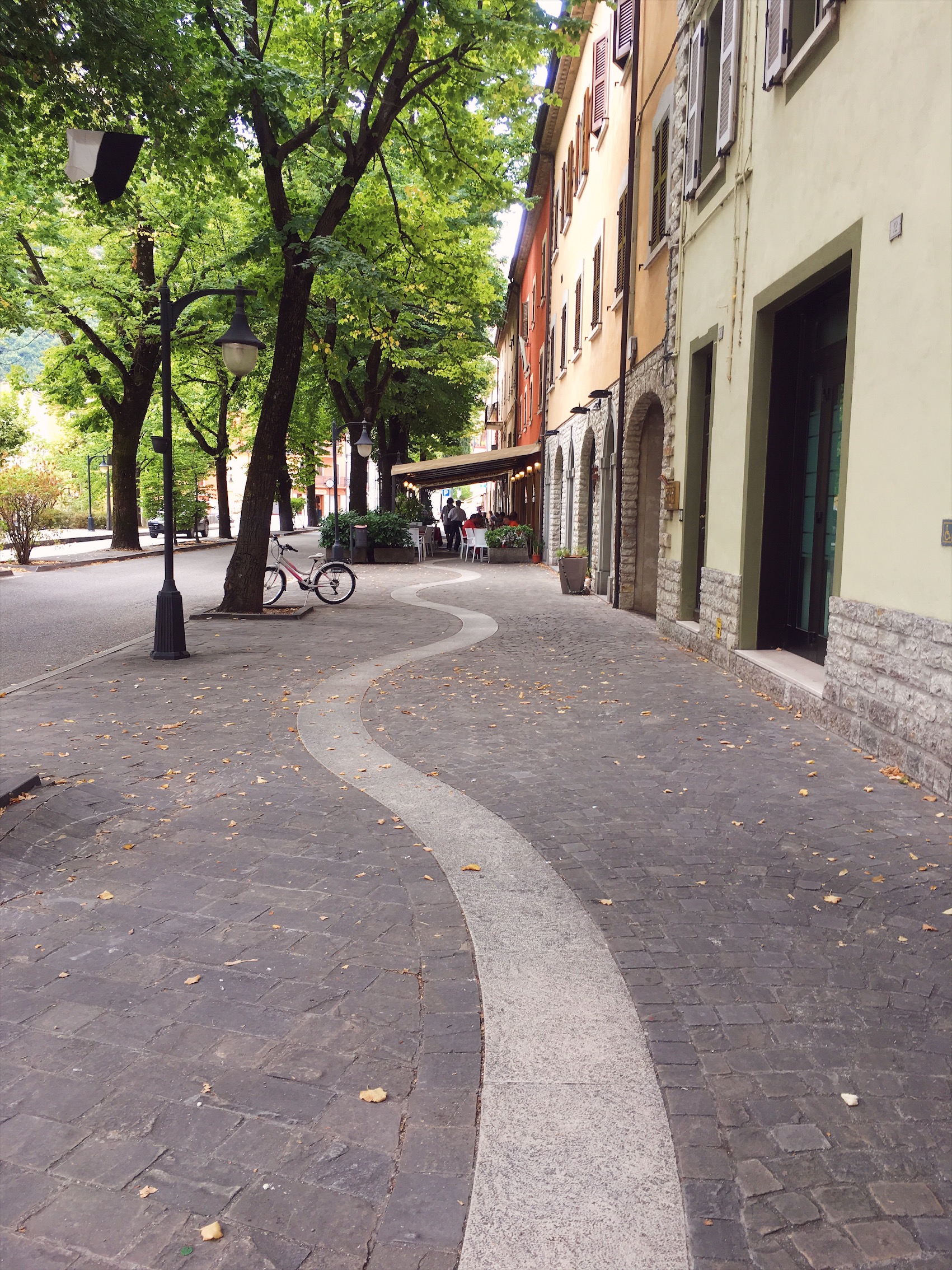 At checkout time, we packed up our rental car, stopped briefly in the nearby town of Piobocco for postcards and an espresso, and then drove on to Florence.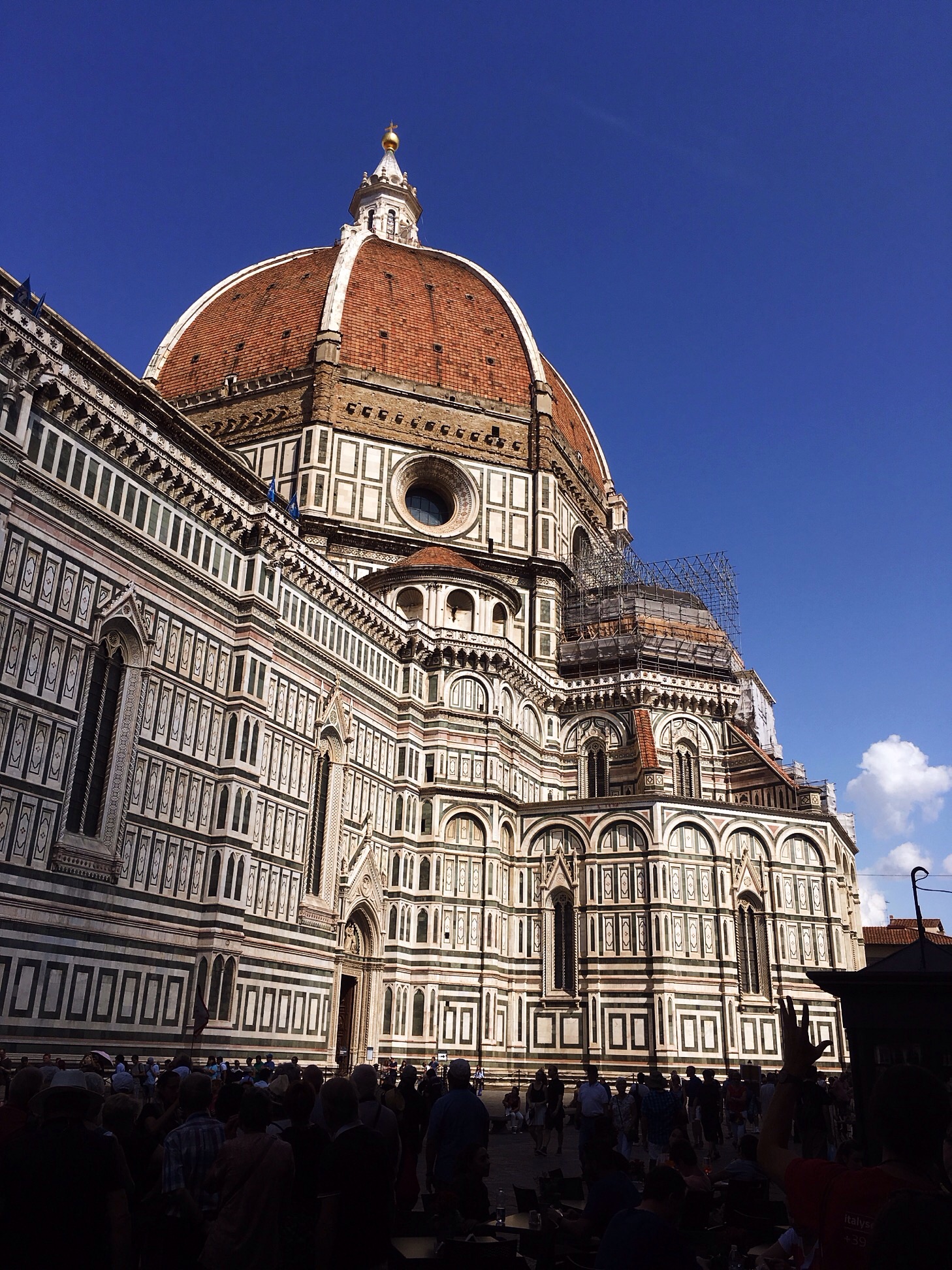 Florence
Getting there: car rental – Auto Europe | Lodging: Hotel Ferretti | Food / drinks: Gelateria Vivoli + cafeteria in the Uffizi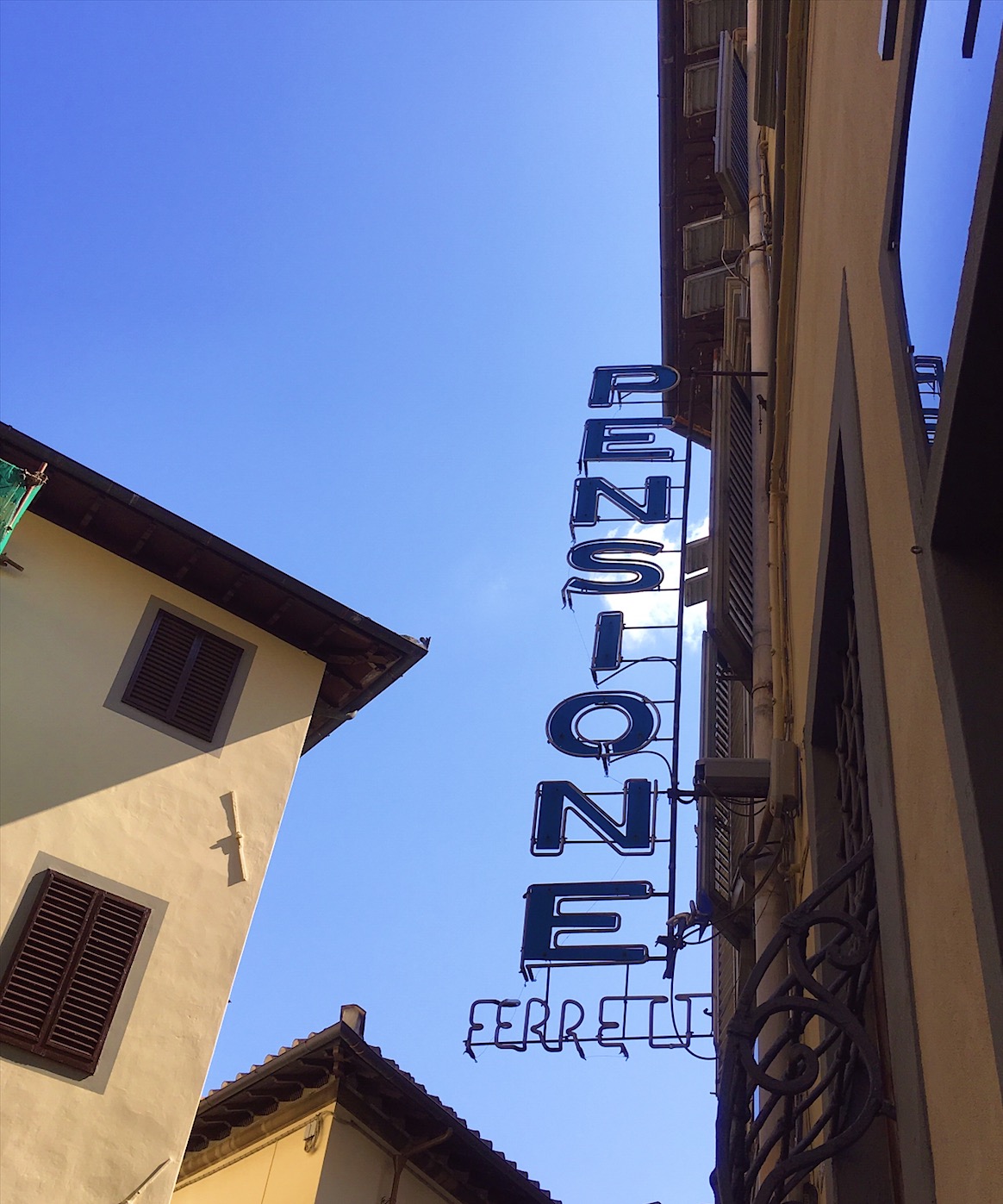 Arriving in the city to a tangle of traffic, we were glad to leave our rental car behind and head to the Hotel Ferretti, walking distance from all the sights we were planning to cram into our single-night stay.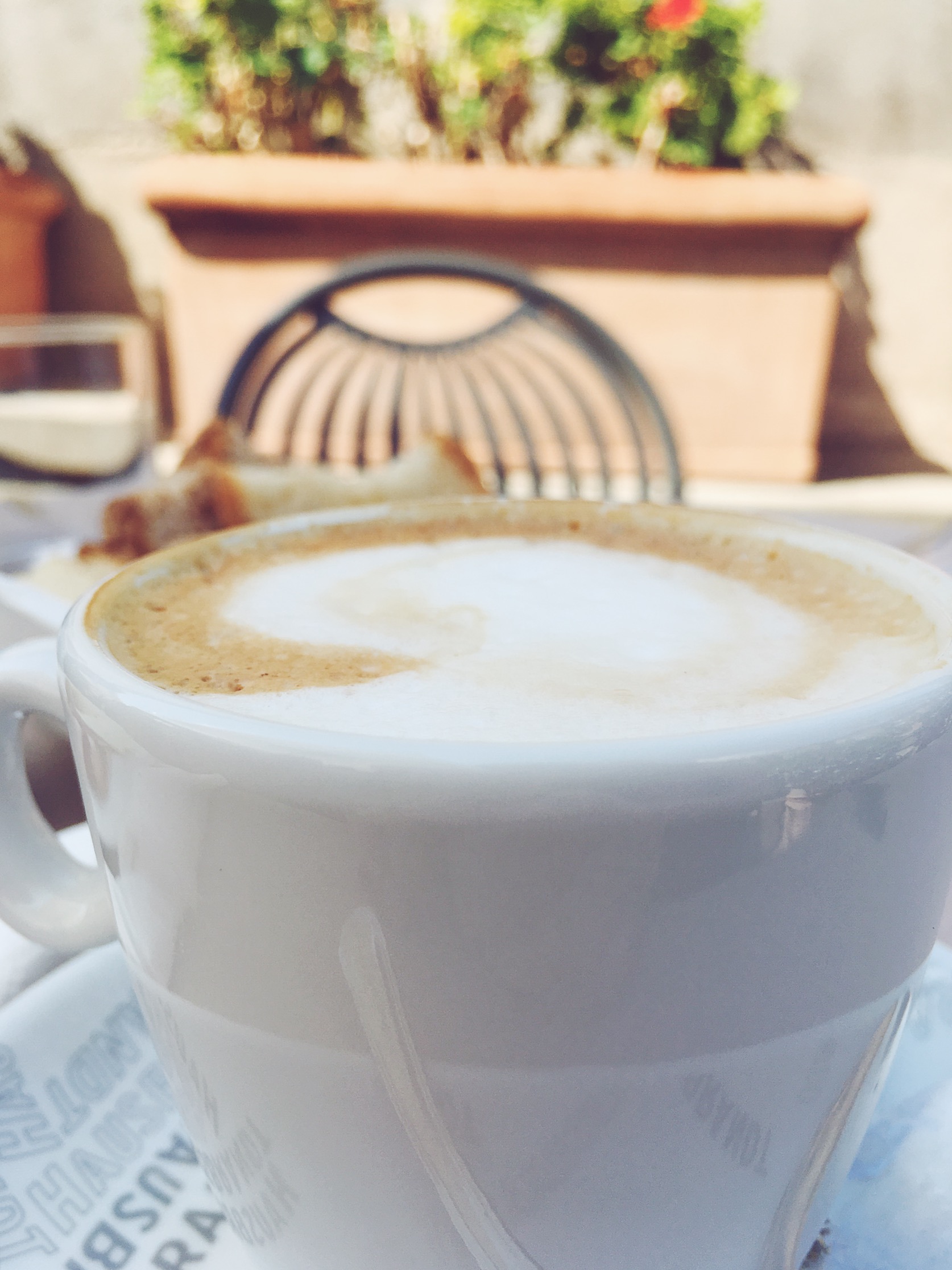 We visited the Piazza del Duomo, the Uffizi Gallery, and (lesser-known) Vivoli, a gelateria that's a contender for having the world's best gelato.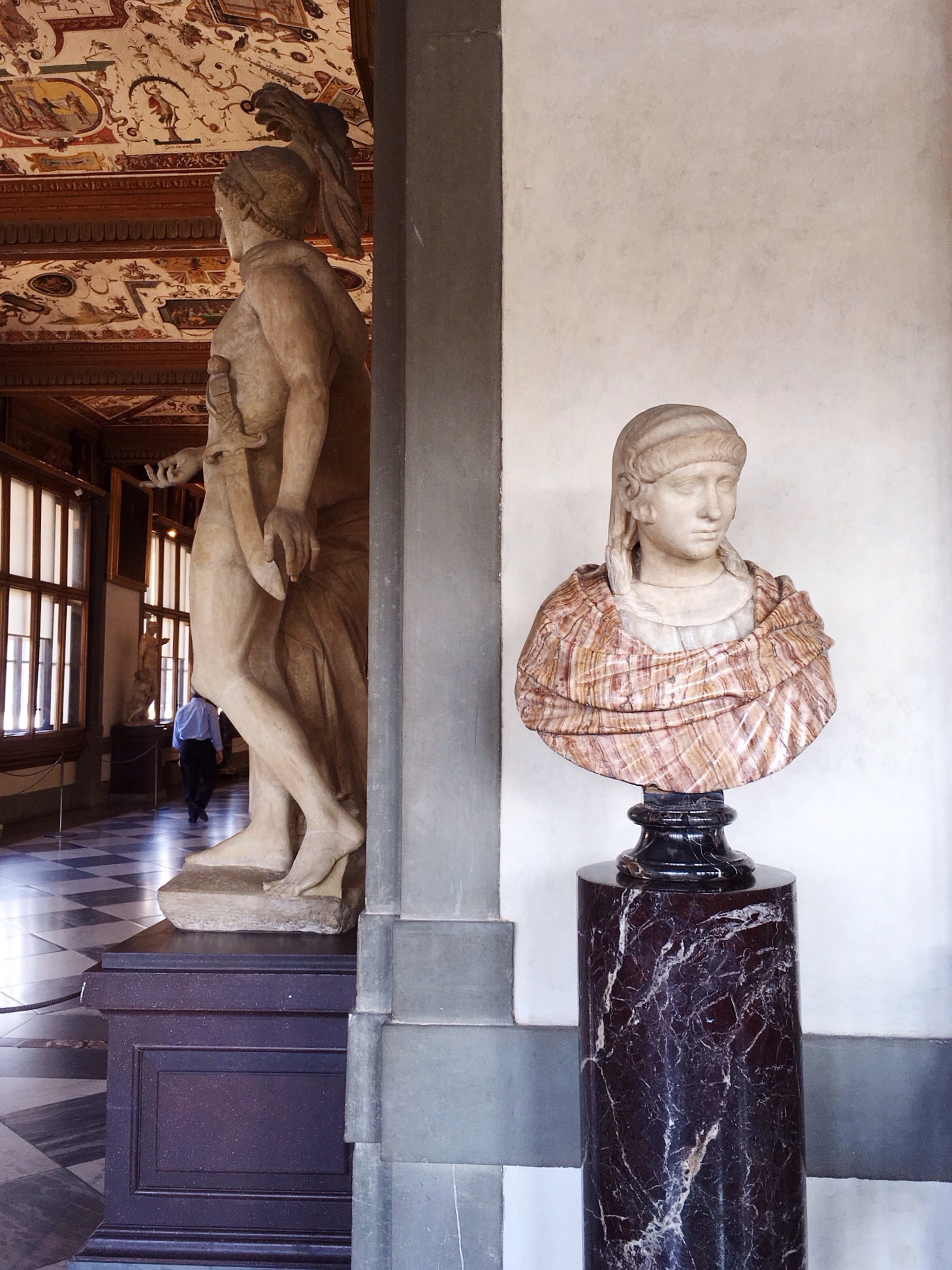 We were also a short walk from the train station, where Italo Treno would take us back to Rome.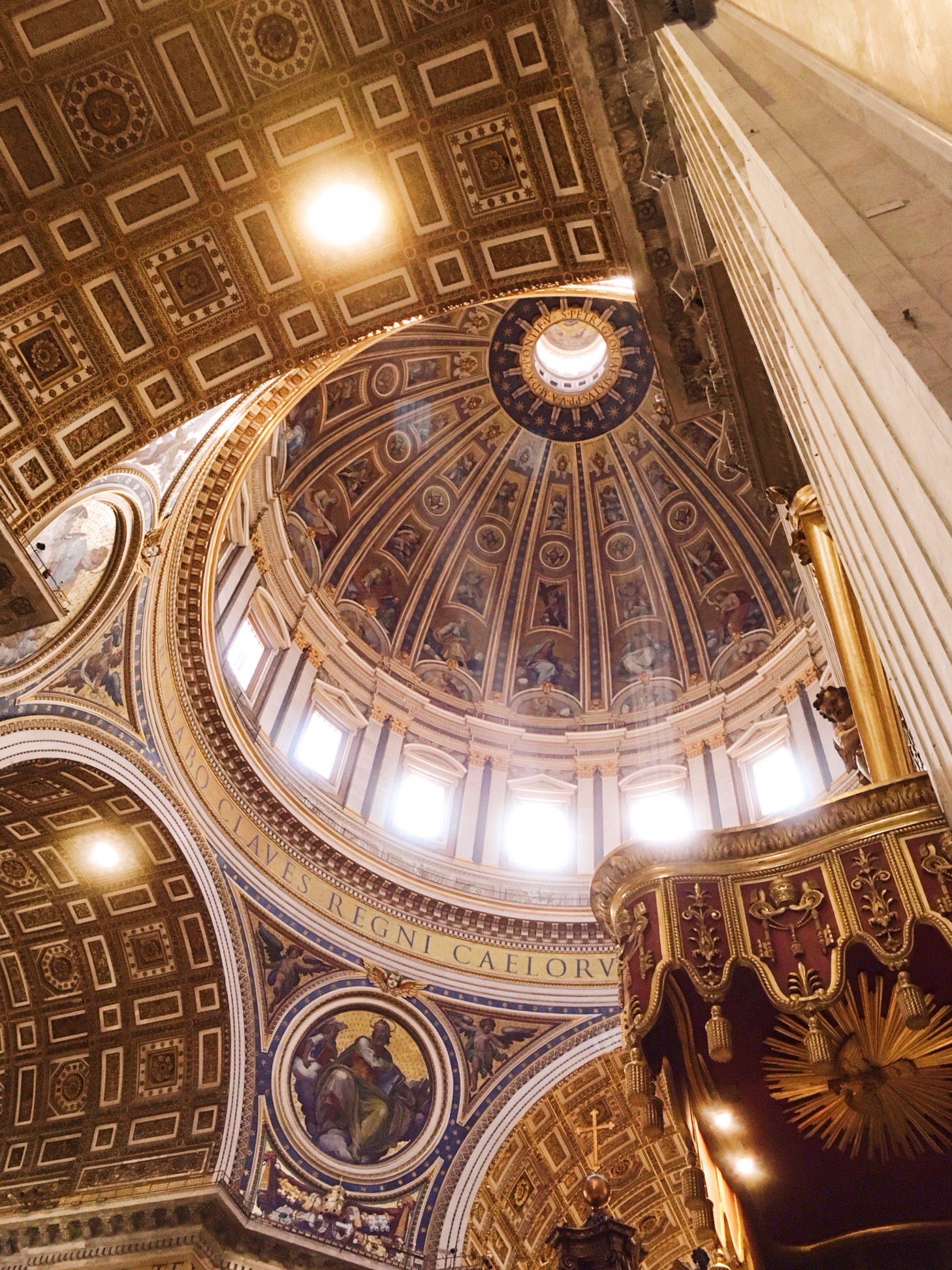 Rome II
Getting there: Italo Treno | Lodging: Mallory's Guest House (Airbnb) | Food / drinks: Trattoria Sora Lella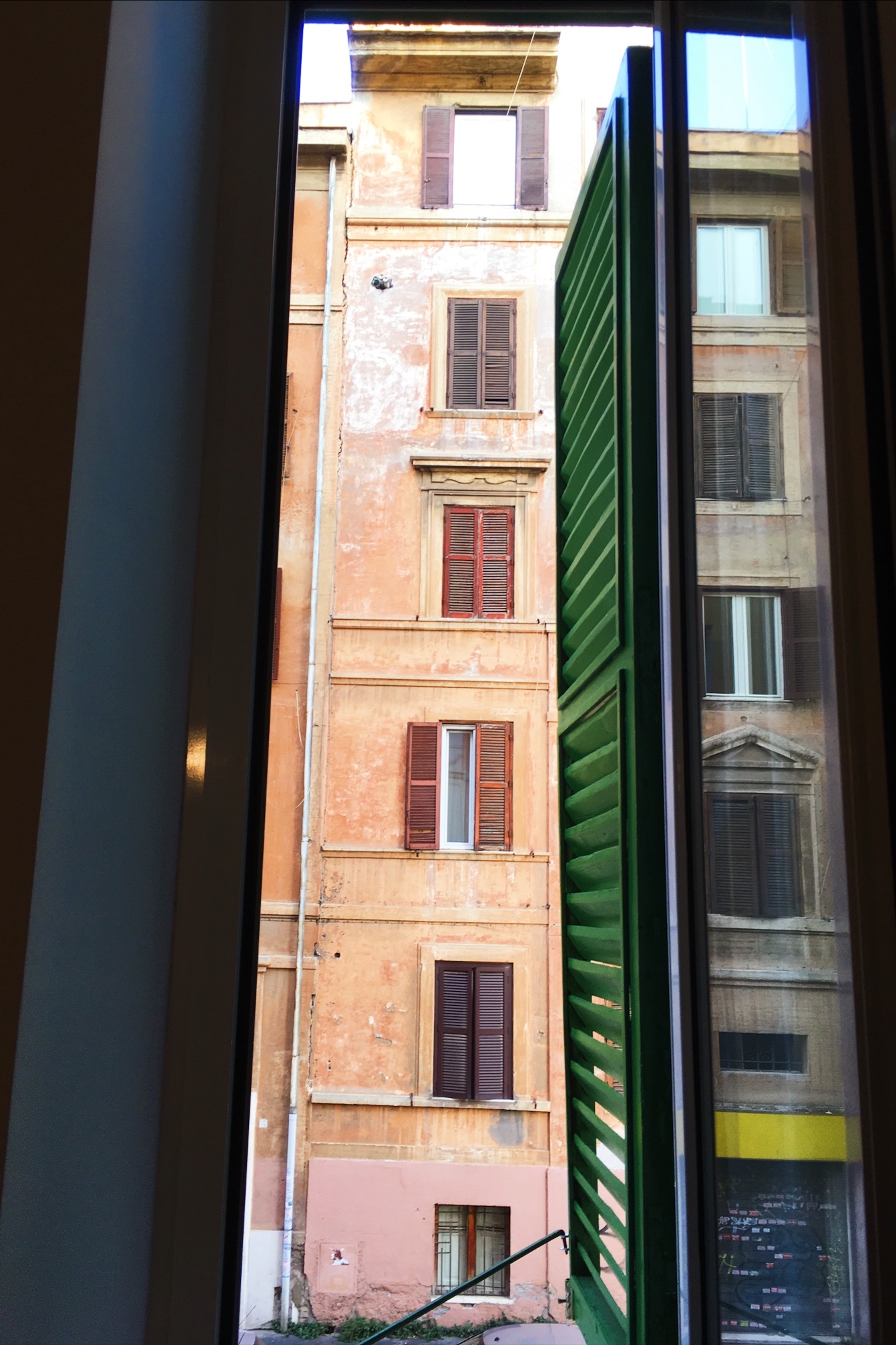 This time, we stayed in an apartment building built by our Airbnb host's great grandfather. It was a lovely place to hang out when we stayed in to rest one rainy morning.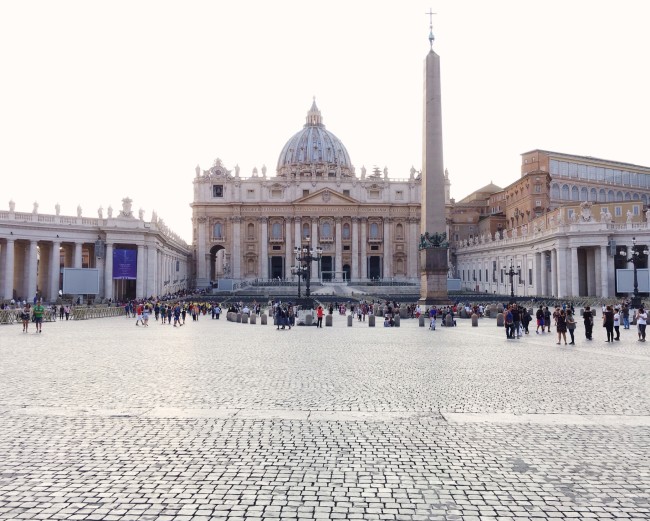 The day before we had wandered through the Vatican Museums, Sistine Chapel, and St. Peter's Basilica. We managed to make into the Vatican Post Office before closing time, so Phillip could check out the stamps.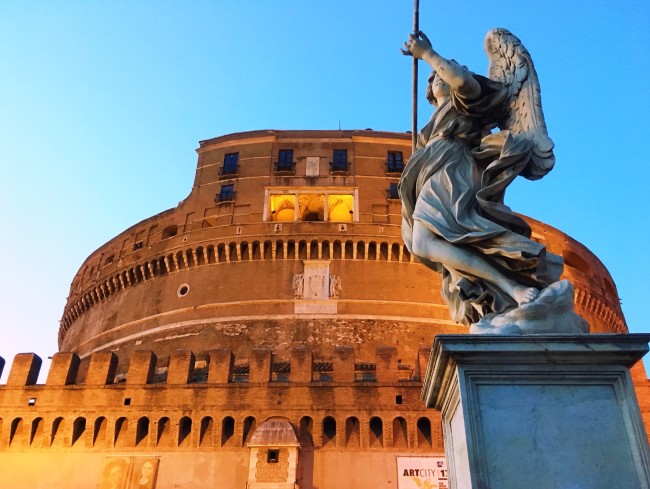 At some point, we crossed the invisible borderline from Vatican City back into Italy. Instead of going straight to the Metro, we opted to walk by Castel Sant'Angelo (Hadrian's Tomb) and hop on at the Spanish Steps.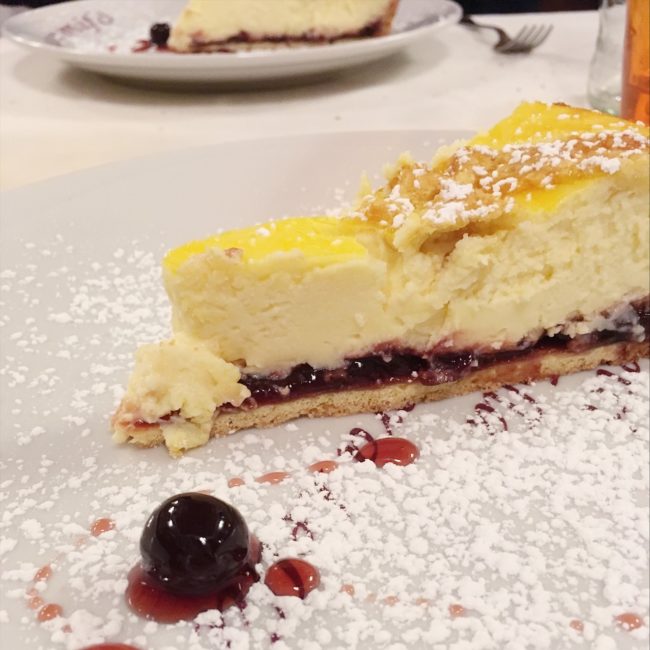 Our final evening in Rome, we went to dinner on an island in the Tiber River. A couple different locals had recommended Trattoria Sora Lella for authentically Roman food, so we got the tasting menu and savored every forkful.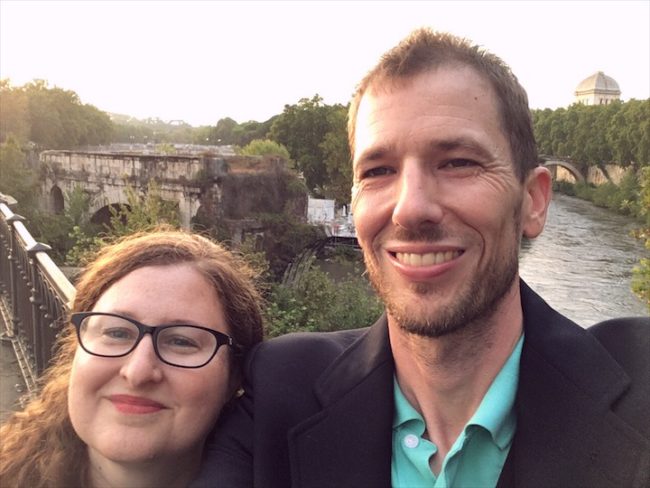 The next morning we were back in a cab, zipping through city streets on a circuitous route to the airport, grateful for our time in Italy.
---
---
---
We received media passes from Teatro La Fenice and Italo Treno.