The U.S. National Christmas Tree in Washington D.C. isn't seasonal. The decorations are. But the tree itself is a living thing, planted in the President's Park, permanent enough to be a dot on National Mall maps.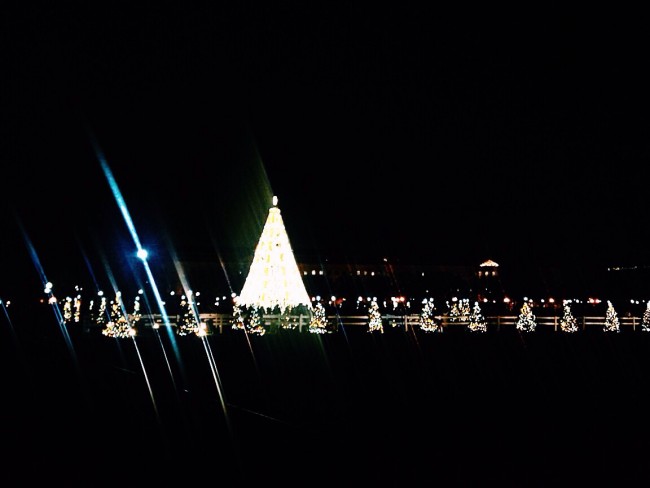 It's located in the middle of the Ellipse (a big lawn south of the White House), surrounded by the "Pathway of Peace." During the holiday season, it's lit up like….well, you know…with model trains and miniature buildings at its base and 57 smaller trees decorated for each U.S. state and territory (plus the District of Columbia) with handmade ornaments from schoolchildren and artists.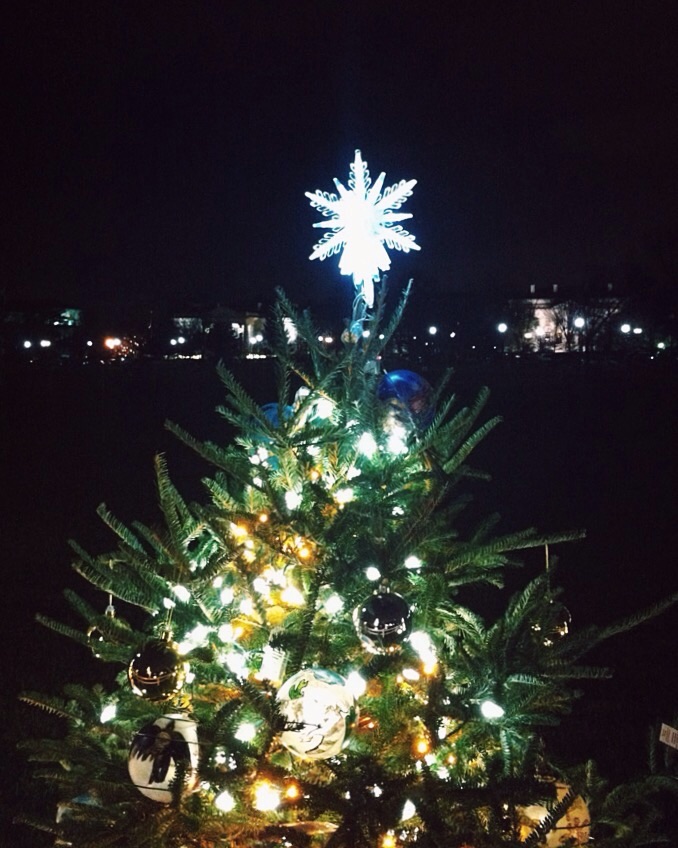 – Visiting The National Christmas Tree –
The National Christmas Tree lights are on nightly from approximately 4:30-10pm during the month of December.
The Pathway of Peace is open 10am-10pm.
30-minute music and dance performances take place on a nearby stage for 2 weeks in December.
It's free to see the tree and watch performances.
There's an annual lighting ceremony and concert. Watch the 2015 lighting online. (The 2016 ceremony will be televised later this week.)
The National Tree has a Twitter account. It loves Christmas, music, and, apparently, Gilmore Girls.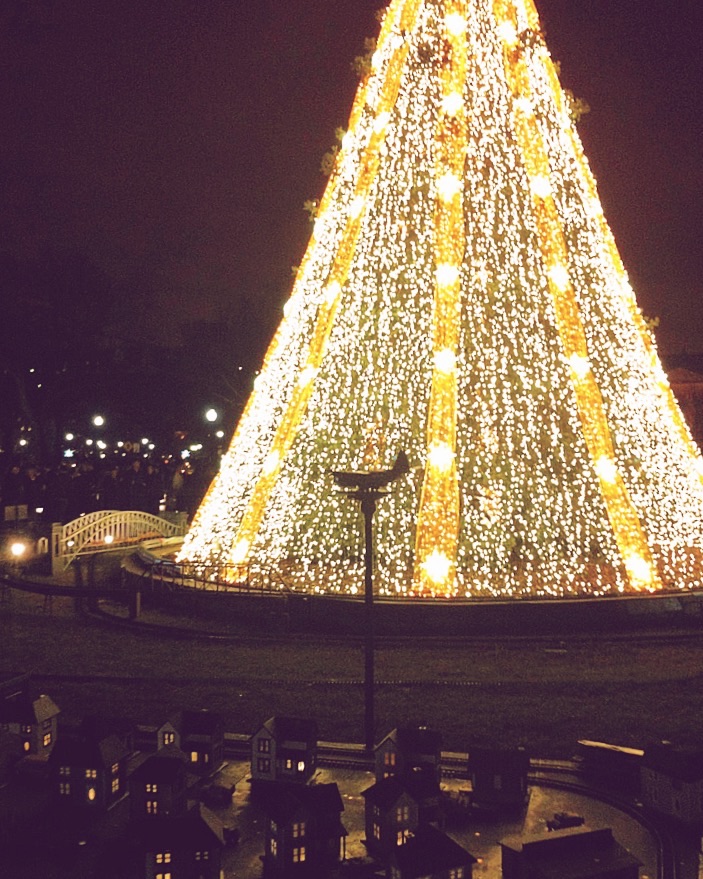 Getting There
Transit: The closest stops are the same ones you'd use for the White House – either Federal Triangle (blue, orange, and silver lines) or Metro Center (red, blue, orange, and silver lines).
Parking: There's a parking garage at the Ronald Reagan Building and International Trade Center. Rates vary but plan for about $10/hour weekdays, $15 for weekday evenings or all day on weekends and holidays. Access via 13½ Street (off Pennsylvania Avenue) or 14th Street. Open to the public but visitors and vehicles are screened upon entry.
Street parking is limited.
We ended up walking from our hotel.