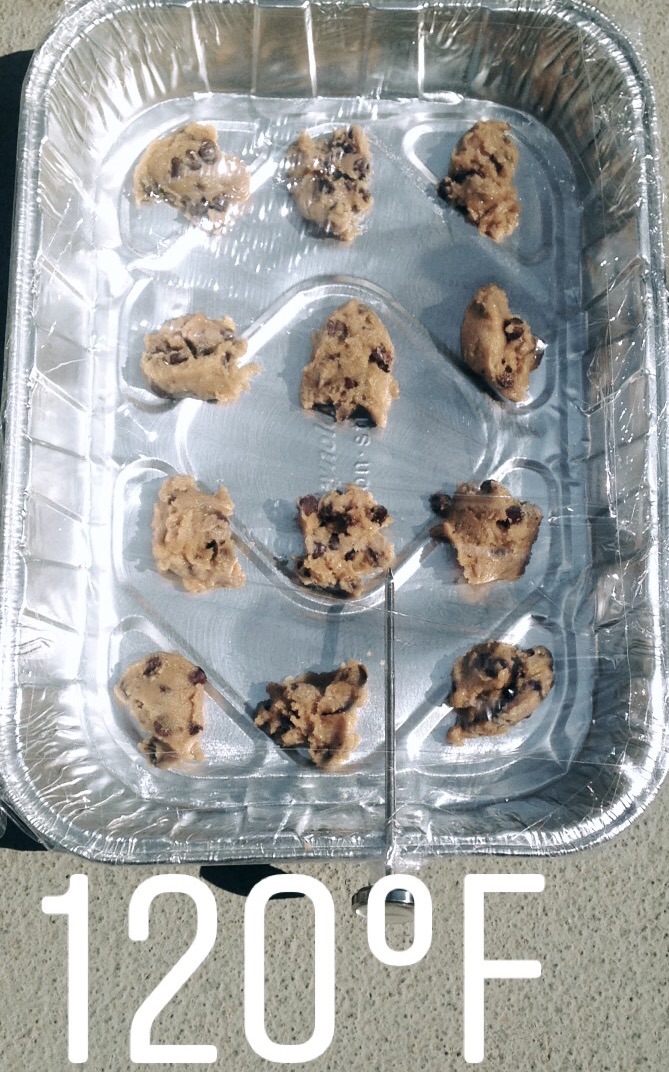 The forecast high in Phoenix for the longest day of the year was 120F (49C).
So it seemed like a great day to try baking outside.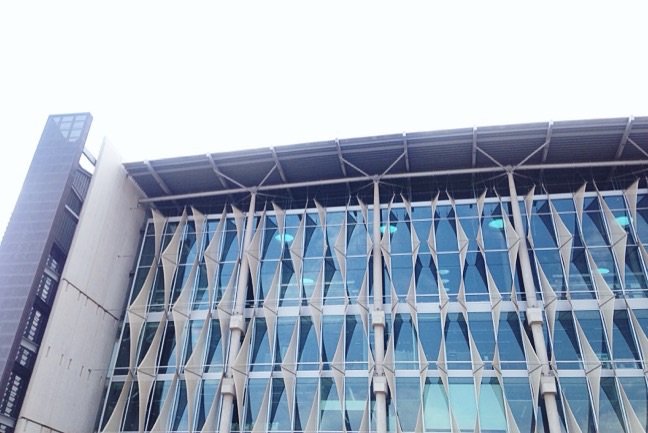 On the way home from the summer solstice celebration at Burton Barr Library last Tuesday, we picked up chocolate chip cookie dough. I chose that for my solar cooking experiment, because there's no raw egg in it, and if it doesn't cook all the way, you end up with doughy cookies – not a bad thing, in my opinion!
I scooped spoonfuls of cookie dough into a reflective aluminum roasting pan, covered the top with plastic wrap, sealed the sides with packing tape to trap the heat, and added a meat thermometer, so I could see how hot it actually got next to the cookies.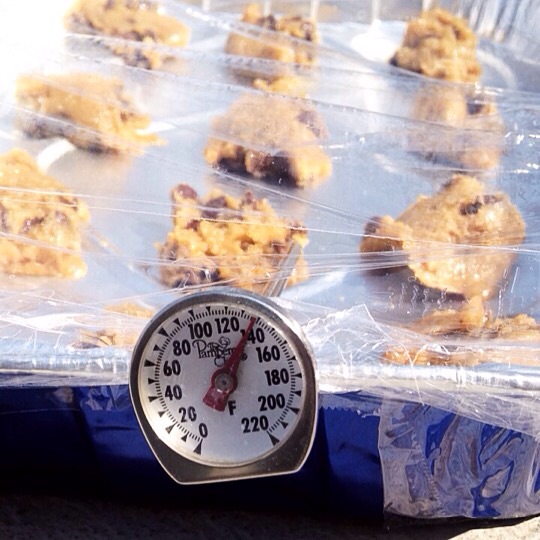 I had intended to get an earlier start, but at 3:45pm, it was still 120 degrees out. So I decided to give it a go and set the pan in direct sun on our concrete patio.
The temperature inside the pan got as high as 160. The cookies began to look like they were melting, with the oil separating from the dough.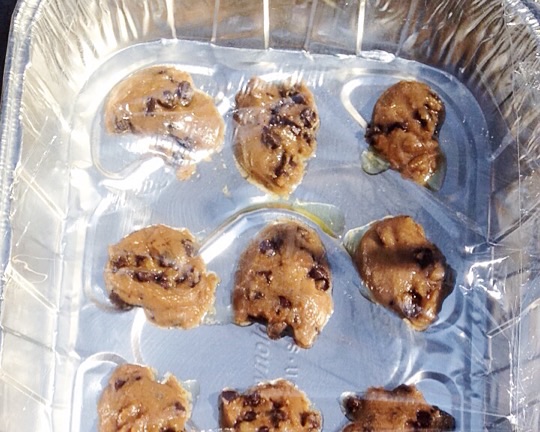 Four hours later, the sun was low enough in the sky that the whole patio was in the shade. The dough had flattened out into cookie shapes that were somewhat solid but still pretty soft.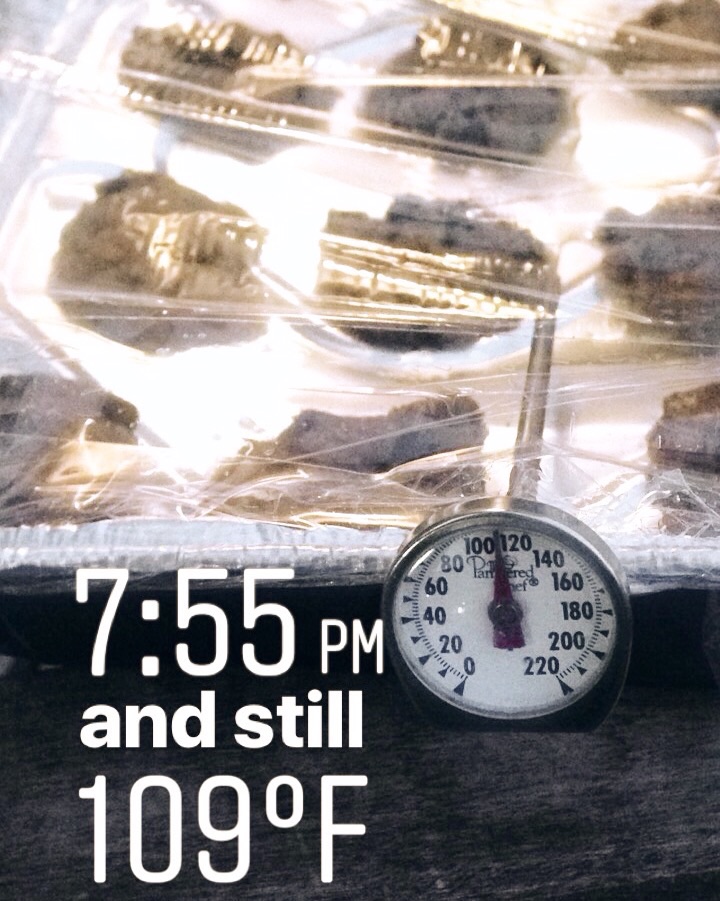 So we scooped vanilla frozen yogurt on top (à la pizookie), and it was delicious!
Apparently, a proper solar oven will bake faster, even if it's not as hot out. But I would try my improvised "oven" again on a day when I could get an earlier start and give it a little more time in the sun.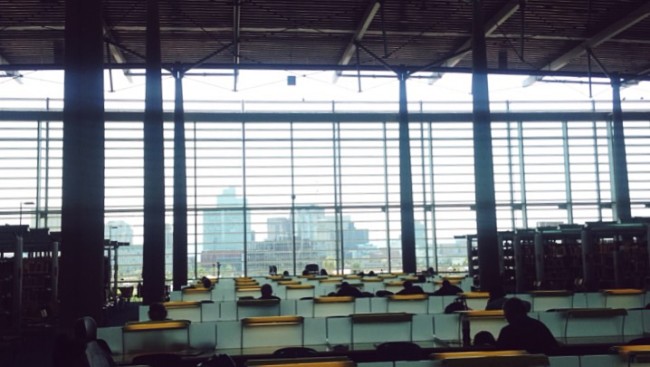 – More info –
The package actually said not to eat the cookie dough raw. That didn't stop me. But I thought you should know.
Many of the solar ovens I saw online have glass on top. If you decide to use plastic wrap like I did (because I didn't have any glass panes just sitting around), try to get good cling wrap. I used the Target brand, and it was really annoying trying to get it tight across the top. (In the end, it was a wrinkly mess.)
Articles to check out…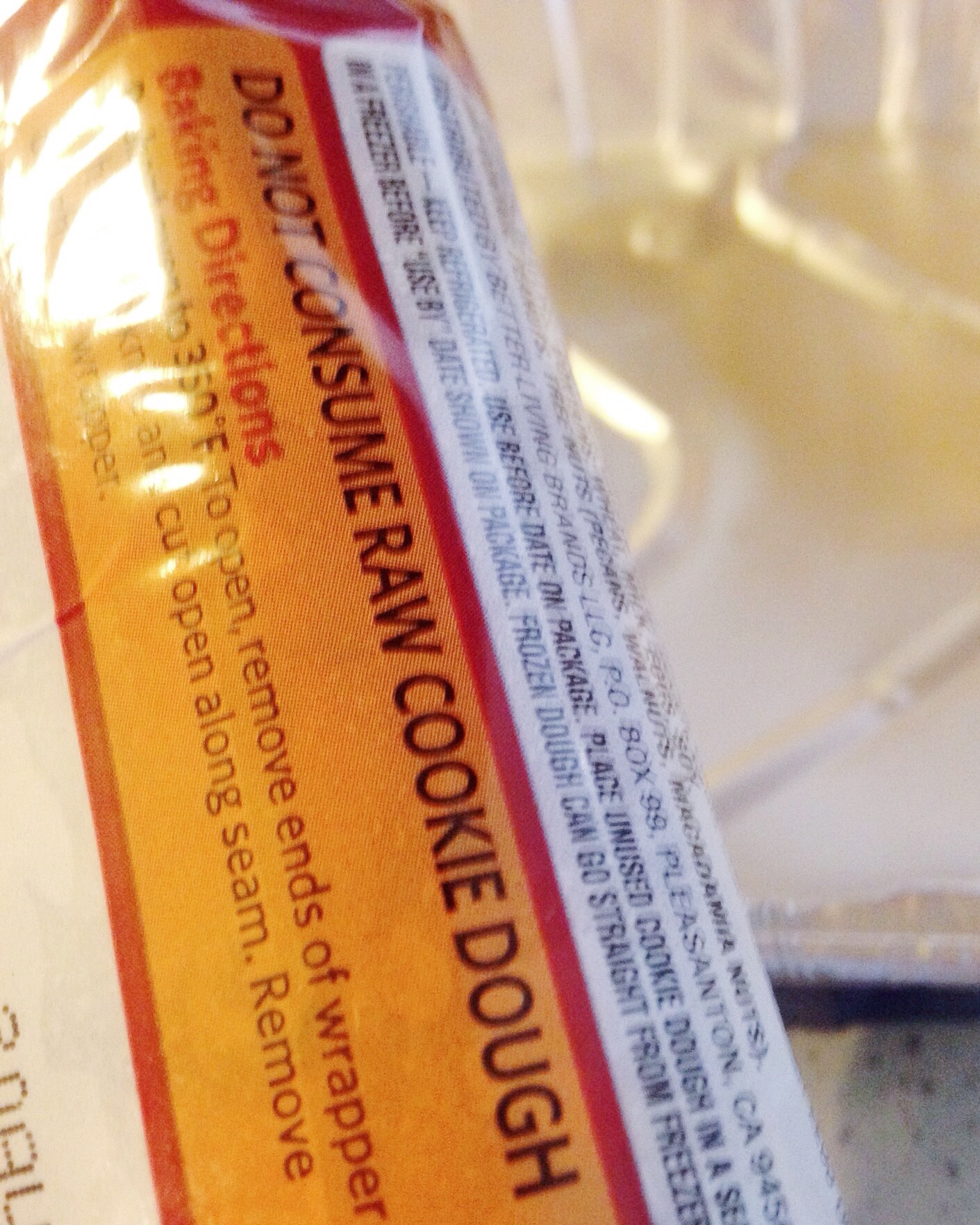 ---
---
---
Are you on our monthly newsletter list? I'm working on a fun surprise for subscribers in the next one! You can sign up here.