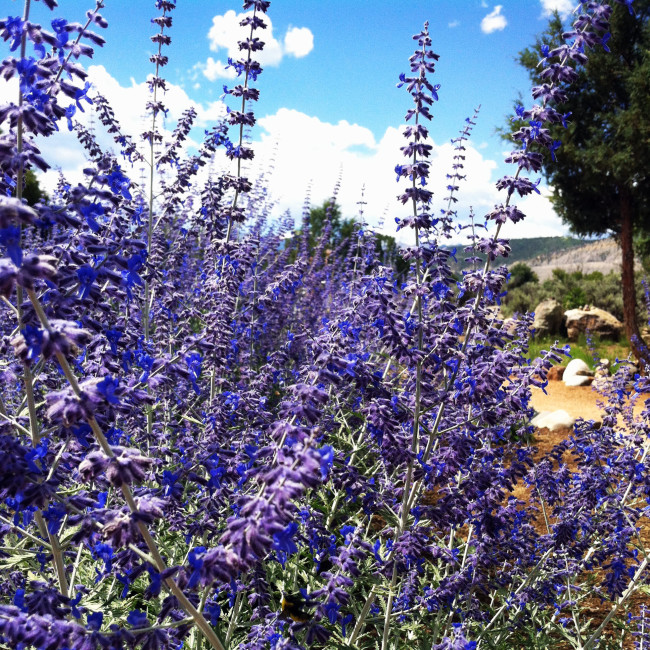 There is something so restoring about getting into nature, whether you're taking a hike or just taking in the view.
If you're feeling like you need a weekend away, here are some peaceful spots we've booked through Airbnb that are perfectly positioned for enjoying the great outdoors in Arizona, California, Colorado, and Nevada. All of them are close to hiking and most have kitchenettes.
I've included drive time to nearby cities and towns for reference.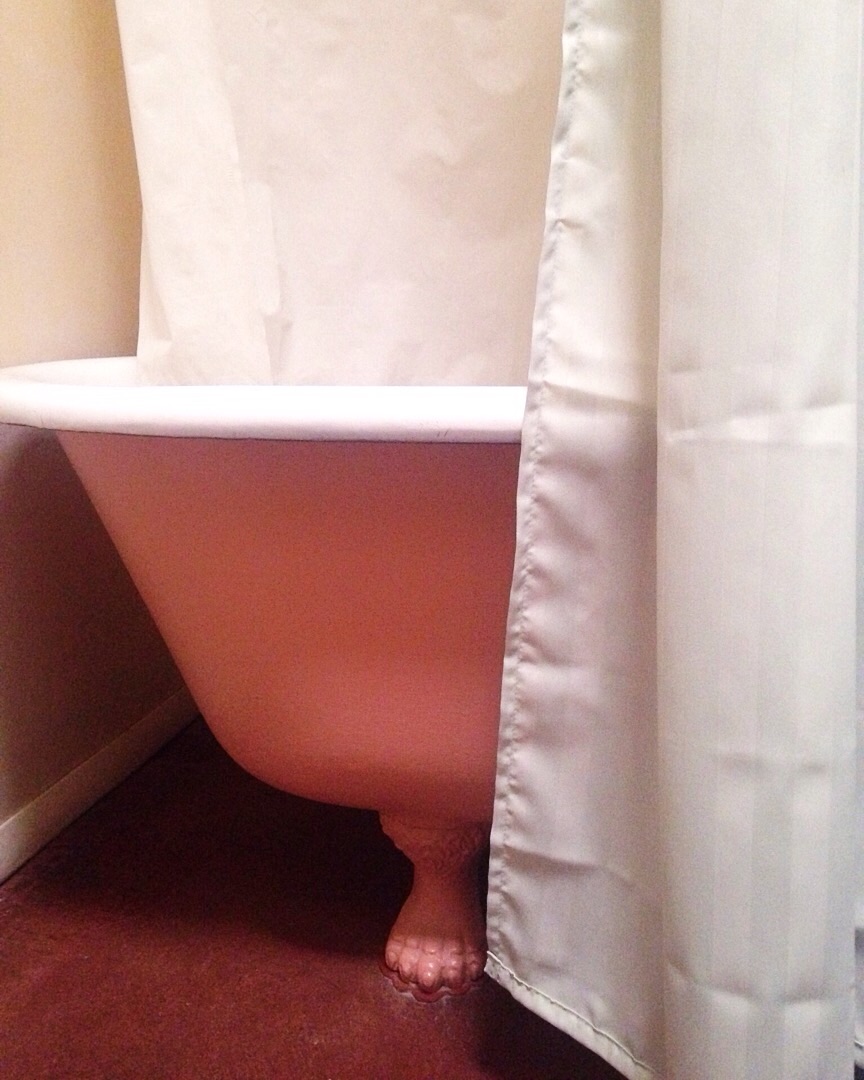 Airbnb 101
For those who have never used Airbnb, it's a site that allows people to rent out spare rooms or guest apartments, so you end up with a really unique stay with a more personal touch. As you'll see, we've used it to find and book places like a cottage in remote Southeastern Arizona, a trailer near Monterey, and a cabin room near the San Juan Mountains in Colorado.
You can get $40 off your first stay when you sign up at airbnb.com/c/sliebold2. (Full disclosure: using that link also sends some credit my way…so win-win!)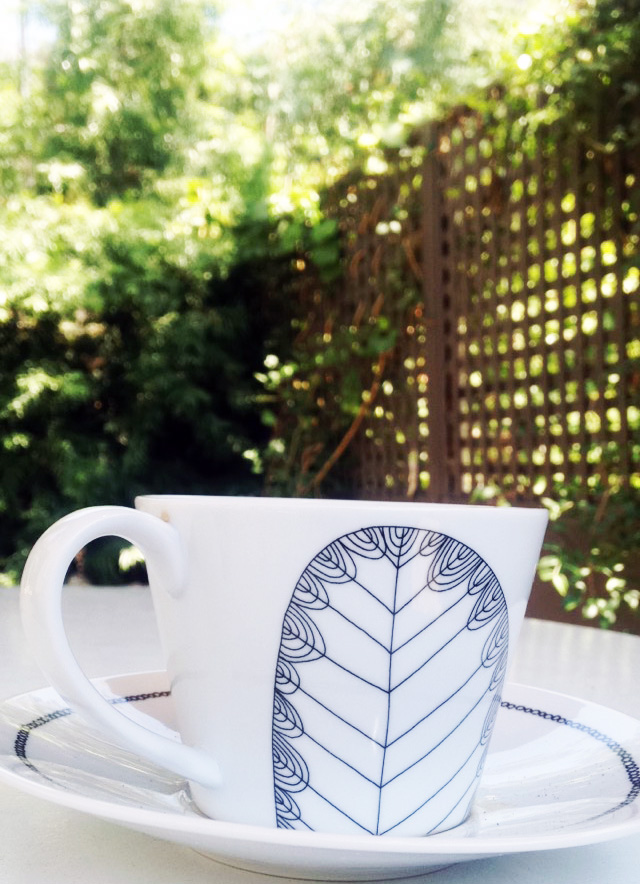 California
The Setting: Lush, quiet neighborhood at the foot of the San Gabriel mountains that's maybe technically part of Pasadena but feels like its own world.
Old Town Pasadena (or The Huntington) – 15 minutes
Downtown L.A. – 45 minutes
Phoenix – 5.5 hours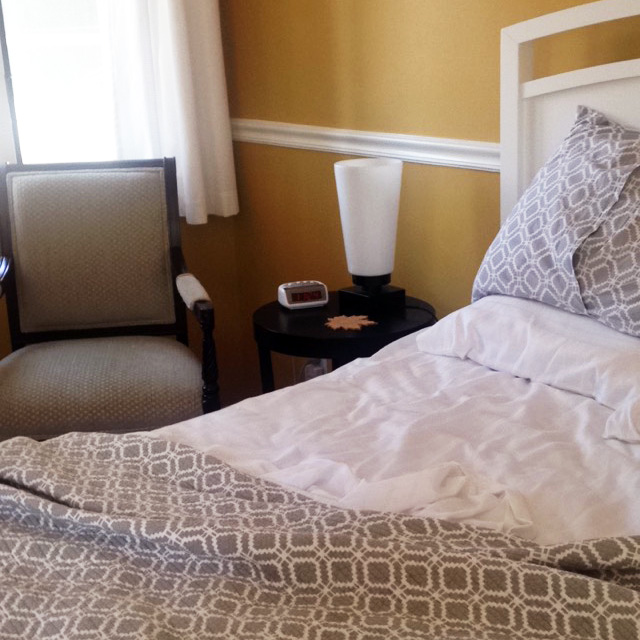 The Room: The cottage is like a standalone studio apartment next to a larger house.
Very comfortable bed.
Included mini fridge, dishes, fruit, breakfast bars, electric kettle with Starbucks Via and a selection of teas.
Lovely garden/mini-yard area outside with a table.
Private 3/4 bathroom inside the apartment.
Separate entrance with keypad.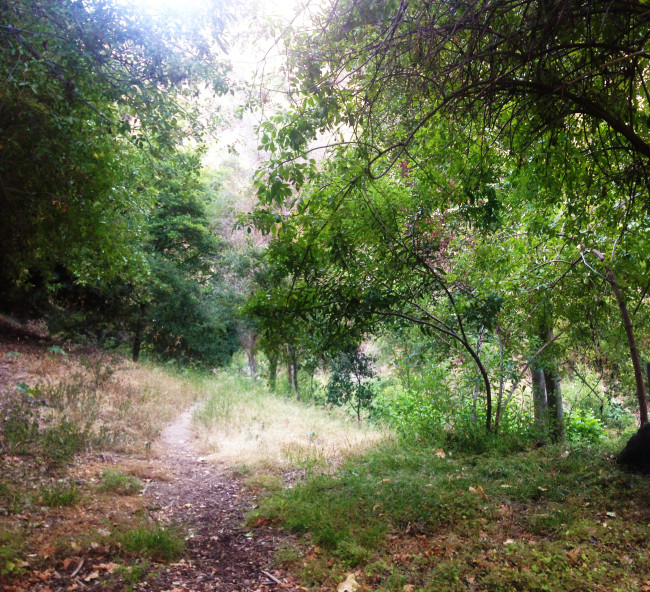 Tips:
There's a hiking trail at the end of the street.
You may get apples from one of their trees!
Sign a waiver if you plan to use the pool.
Two or three dogs also roam around the yard and will probably come to say hello. One of them is very large but very sweet.
How we ended up here: We stayed for a week while Phillip took a class at Fuller Seminary's main campus in Pasadena.
The Setting: Travel trailers (and a tipi/teepee) surrounded by sprawling gardens and DIY-projects-in-progress, wandering chickens and a few cats, a goat pasture, and forest.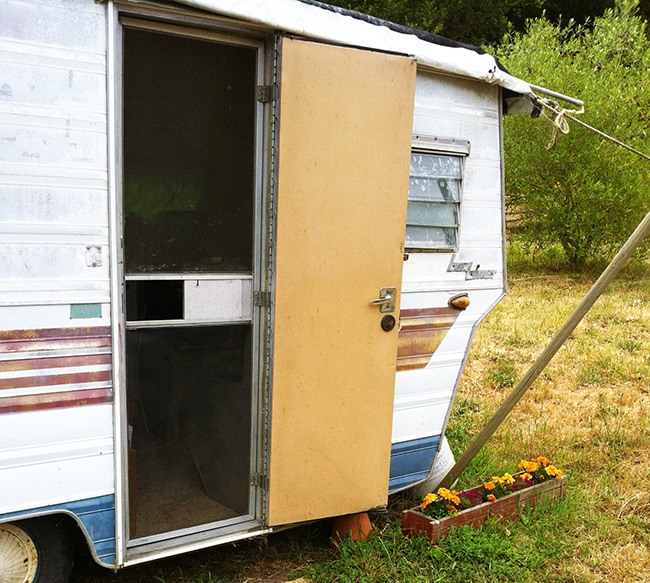 The Room: Boho vintage travel trailer with cozy sleeping area, dinette, and posssibly-working kitchen.
Microclimate tends to be cooler and cloudier than surrounding area.
Primative toilet in the woods (with privacy screen) and solar-heated shower.
Self-serve breakfast available from a pantry with oatmeal, granola, fruit, etc. and fresh eggs in the chicken coop.
Fire ring available for cooking or evening bonfires.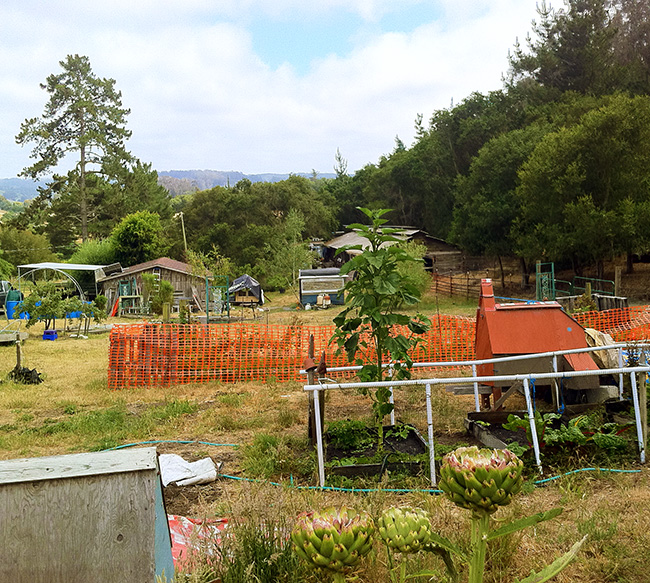 Tips:
Think camping without the set up! Of course, if you're not into camping, this is not for you.
You may be able to use the host's Monterey Bay Aquarium pass at a discount.
The chickens greet you in the morning – and provide breakfast!
There's also a tipi option, subject to availability. (It was already occupied when we stayed there.)
How we ended up here: We were going to be in the area the same weekend as the Monterey Jazz Festival, so lodging options were limited and pricey. We were on a tight budget and decided to take a chance. And we're glad we did! It was the quirkiest place we've stayed via Airbnb, but it was a lot of fun!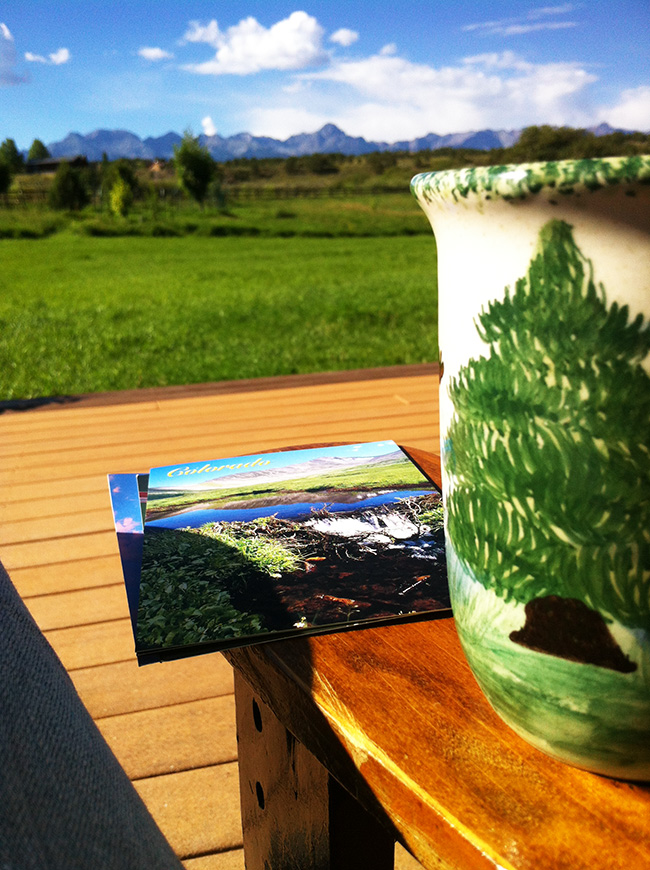 Colorado
The Setting: Cabin-like home with big picture windows looking out over gorgeous Colorado scenery and the San Juan Mountains.
Ridgway – 7 minutes
Ouray – 20 minutes
Denver – 5 hours
Albuquerque – 5.5 hours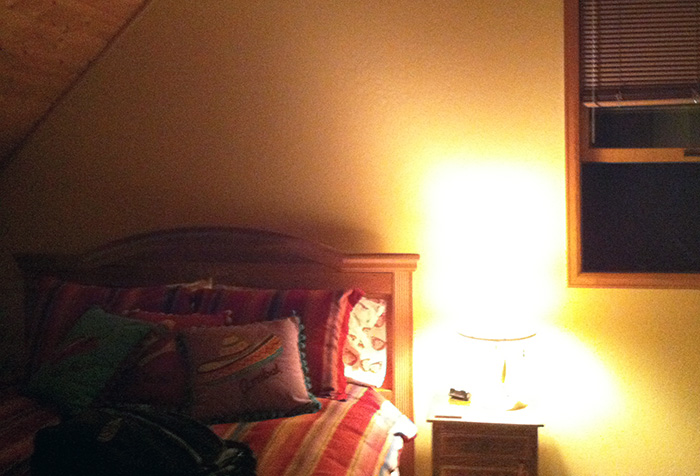 The Room: On the split-level second floor, there are 2 guest rooms available with bathroom and laundry in between. (There is a second guest bathroom downstairs.)
The Queen Room has a queen-size bed and Mexico-inspired decor.
The Spruce Room has twin beds and a private balcony.
Lovely breakfast in the dining room.
Hot tub outside.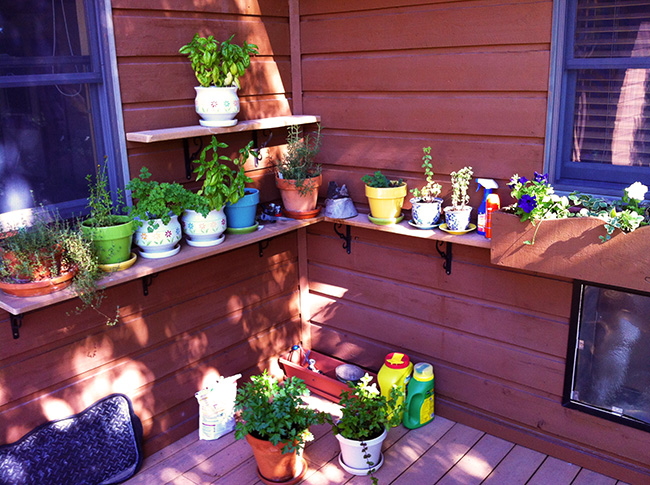 Tips:
It's available during the summer only.
Get there before dark, if possible. Being out in the country means less light pollution – great for stargazing, challenging for finding house numbers.
Use of the kitchen downstairs is limited and may require an additional fee.
Nearby Ridgway is a one-stoplight-town that's worth a stop. It's home to the maker of the Grammy Awards and was the location for the 1969 western True Grit starring John Wayne. And a nice little roadside market!
How we ended up here: We needed a place to stay on the way home from a Denver road trip.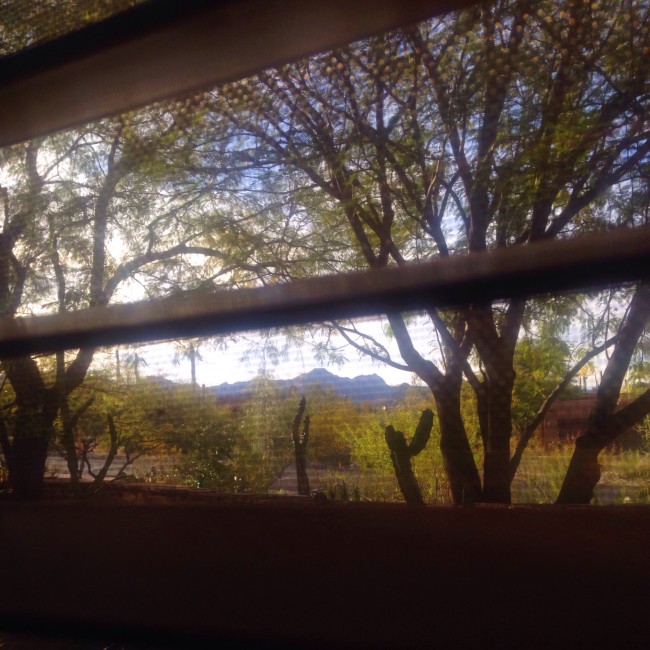 Arizona
The Setting: Quiet neighborhood street that winds through the Sonoran desert.
Downtown Tucson – 20 minutes
Phoenix – 2 hours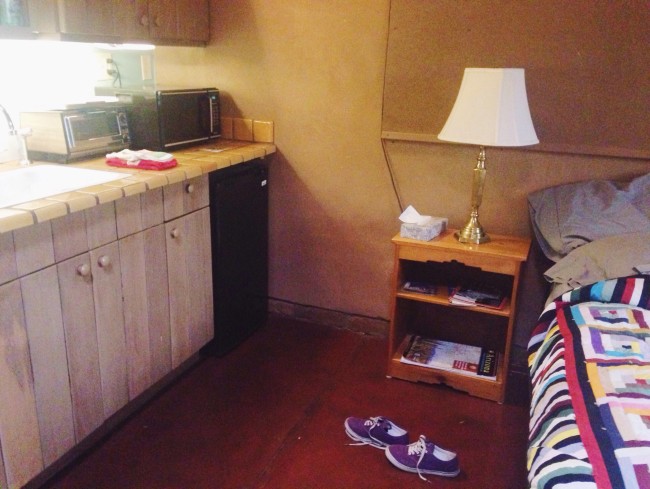 The Room: Roomy southwestern casita with dining table and kitchenette, colorful ceramic tile, and a pink clawfoot tub.
Food and coffee aren't included, but the kitchenette is stocked with the dishes and appliances (coffeemaker, microwave, toaster oven, fridge) to let you do it yourself – everything including a kitchen sink.
Pool/hot tub.
Parking and separate entrance through the garage.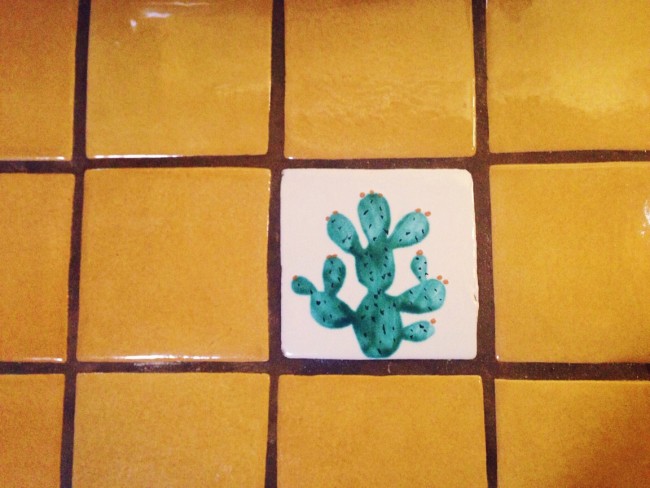 Tips:
How we ended up here: Basically, we're always looking for excuses to go to Tucson and neat little places to stay there.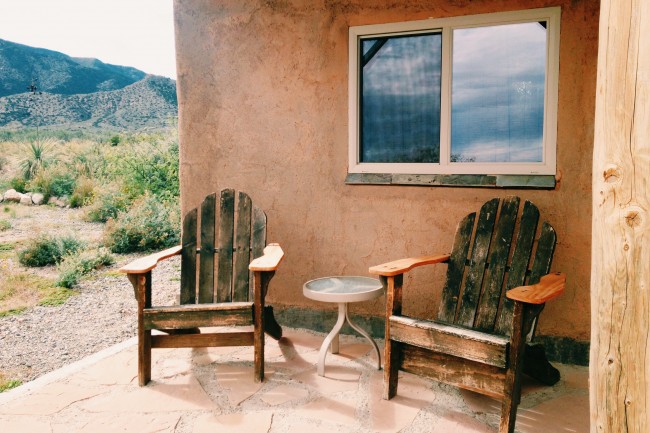 The Setting: Remote casita near the Dragoon Mountains.
Willcox – 30 minutes
Tucson – 1.25 hours
Phoenix – 3 hours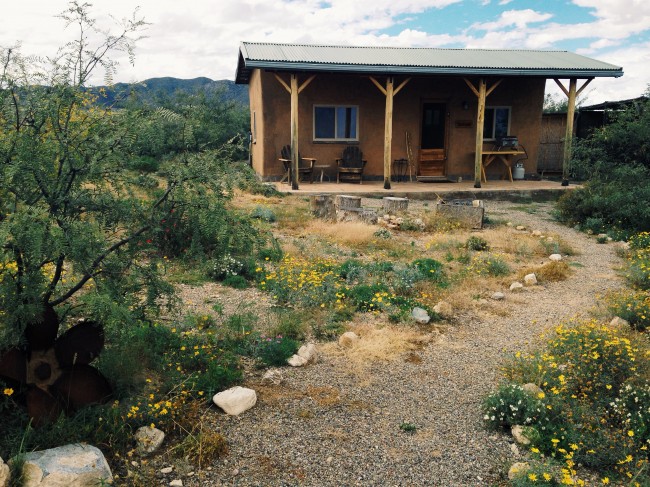 The Room: Separate little adobe house.
Well-stocked kitchen with sink, coffee, grinder, and milk in the minifridge.
Composting toilet and shower in a separate building.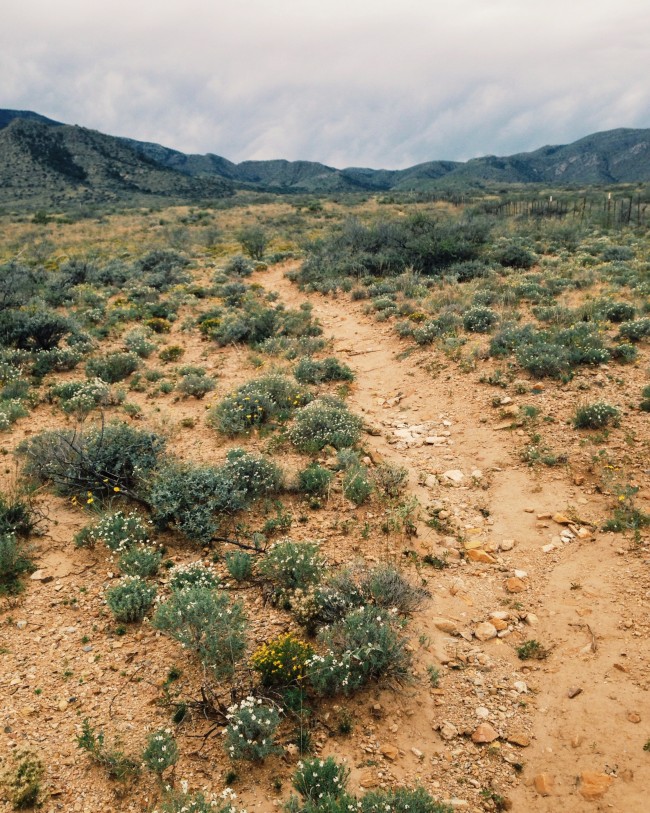 Tips:
Breakfast may be available for an additional fee. (I think we paid $10/person. We had so much delicious food that even Phillip was stuffed.)
Property backs up to state land with hiking trails. You'll want to get written directions (or a map) before you head out. We got mixed up and went the wrong way.
They provided a flashlight (for night visits to the outhouse, etc.), but you may want to bring a headlamp or other hands-free light if you have one.
How we ended up here: This is where we stayed for our 10 year anniversary after picking apples in Willcox.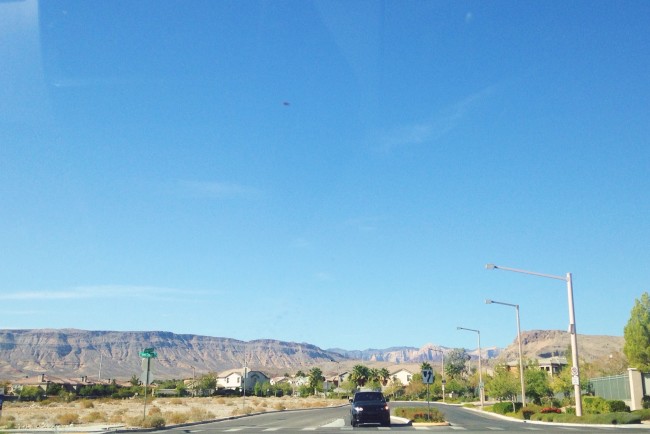 Nevada
The Setting: Neighborhood in the Las Vegas suburbs near the edge of where city streets give way to Red Rock Canyon Conservation Area.
Red Rock Canyon Conservation Area – 10 minutes
Las Vegas Strip – 30 minutes
L.A. – 4 hours
Phoenix – 5 hours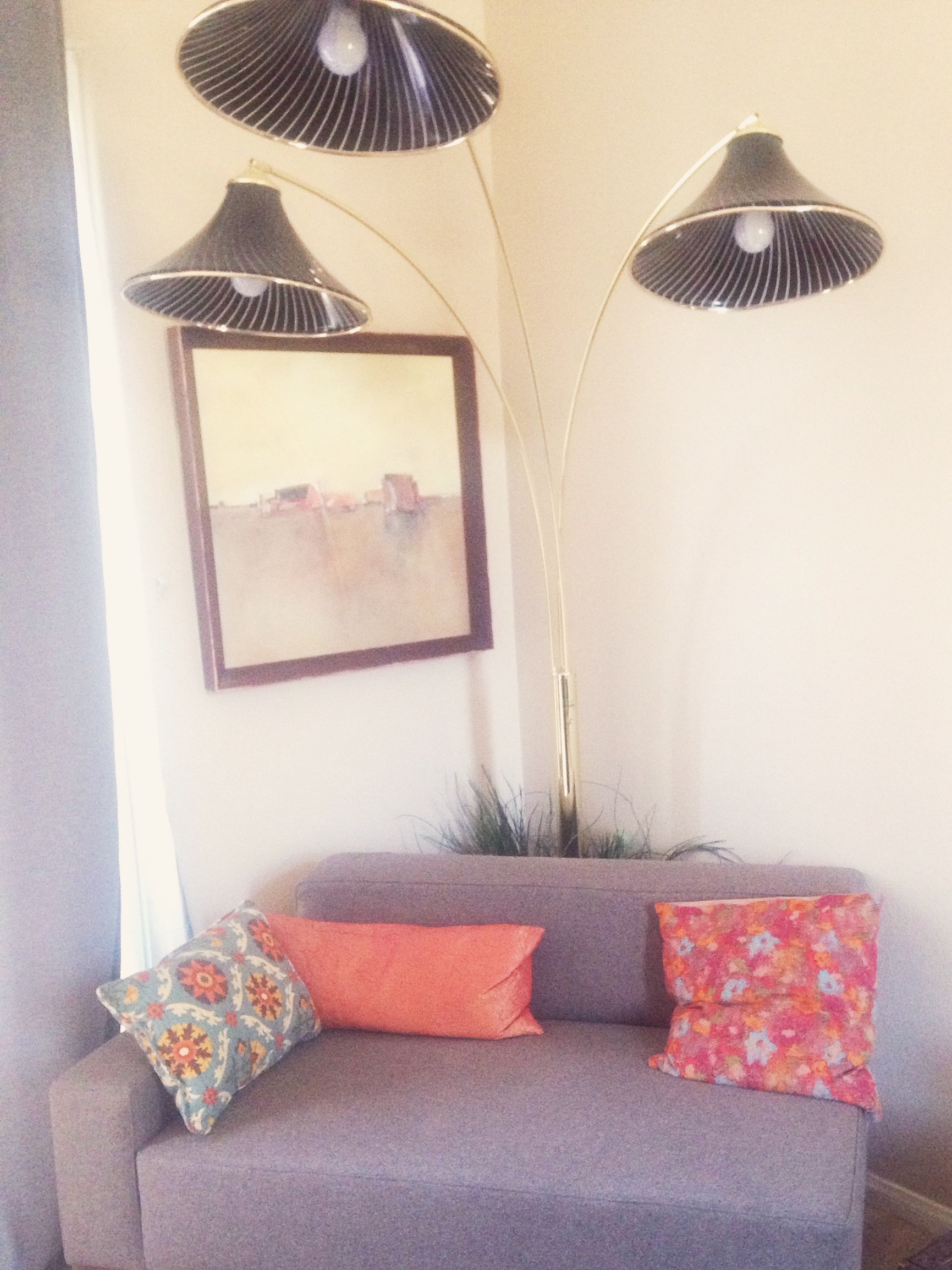 The Room: Apartment with a full bath and a few midcentury modern touches.
Keurig, coffee and tea pods, and snacks included, as well as minifridge, microwave, and dishes.
Separate entrance but very near the main house.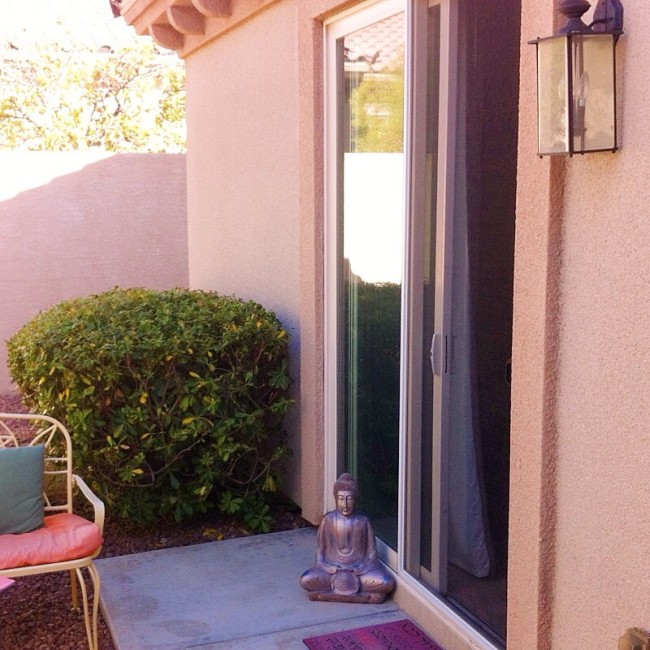 Tips:
We didn't meet the hosts, but everything (including check-in) was taken care of with lots of thoughtful touches.
There's a really cool guestbook/journal you can leave a note and/or memento in.
Check out our Las Vegas Off the Strip list for a list of non-casino things to see, including Red Rock Canyon picnic spots and easy hikes.
How we ended up here: Avoiding the craziness of The Strip while in Las Vegas for a wedding!
---
Have you used Airbnb? Where's your favorite getaway?
Read More