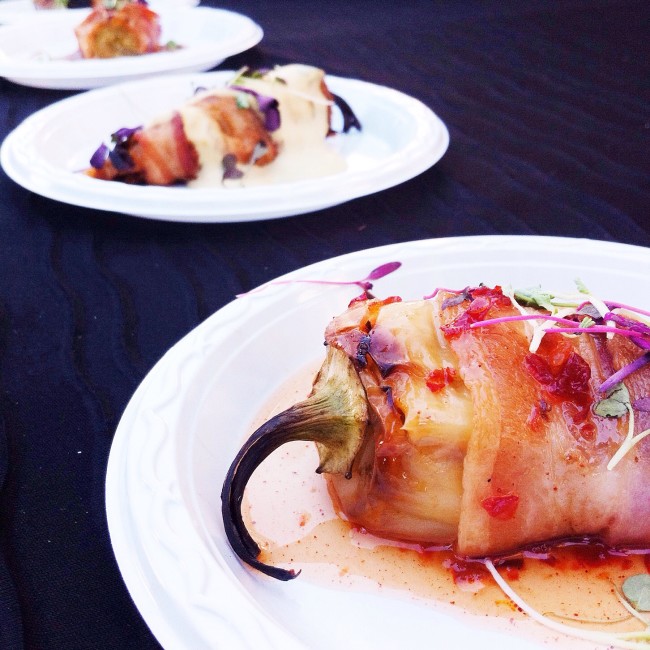 As far as I'm concerned, the annual Roosevelt Row Chile Pepper Festival is mostly an excuse to sample really delicious food from a bunch of Phoenix restaurants. The spicy selection includes items like tacos, stuffed chiles, donuts, desserts, and even beverages.
The next festival is this weekend, so here's the scoop!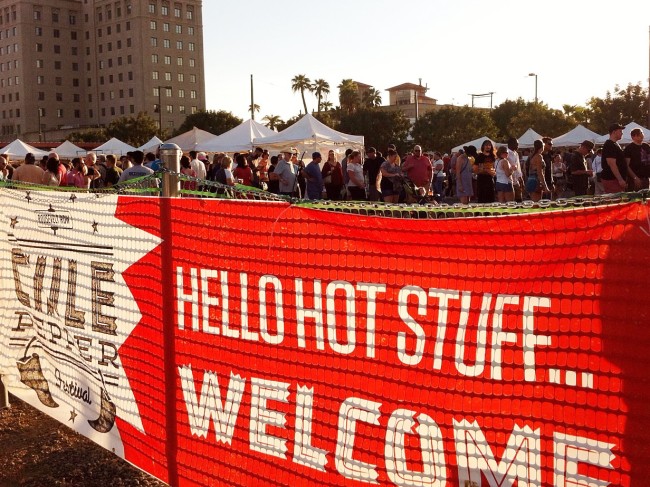 How it Works
You buy the number of tasting tickets and/or beer tokens you want at a table near the entrance – there's no admission cost. Then you wander around the different booths and trade tastings for one or two tickets each. There's also live music and market areas.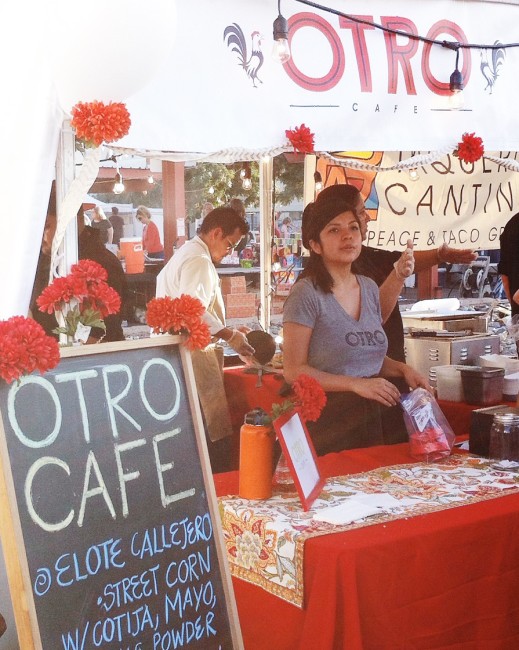 Proceeds raised help support the Growhouse Community Garden's urban agriculture and education programs.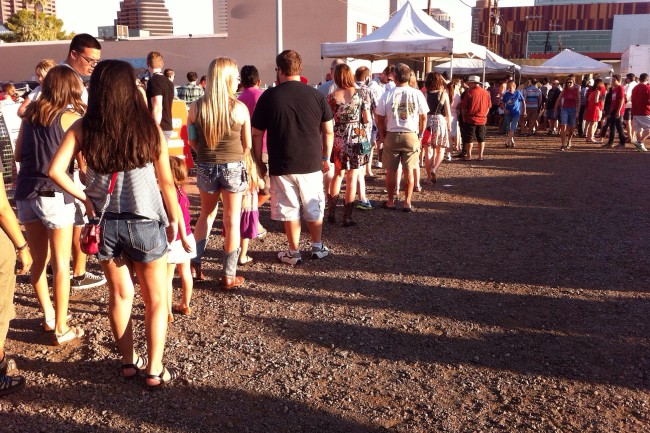 Last year, we went early, so we could go to Ballet Under the Stars afterwards. We bought our tasting tickets right as the festival opened, and there was practically no line. By the time we left, however, an hour or two in, a lot of people were waiting. Of course, it's cooler later on. So…pick your battles, I guess.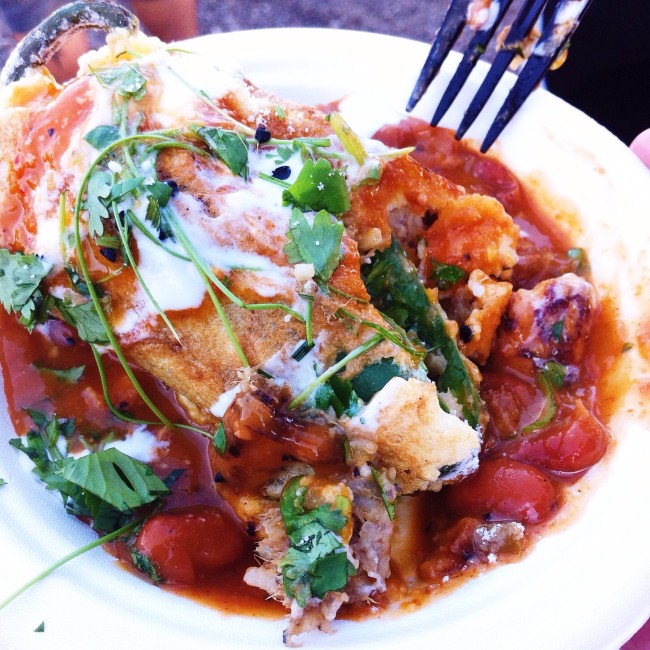 Food + Drink
If you can't eat spicy food, this is probably not the festival for you. I mean, you could just go and enjoy the live music. But all the tastings range from mildly to make-you-cry hot.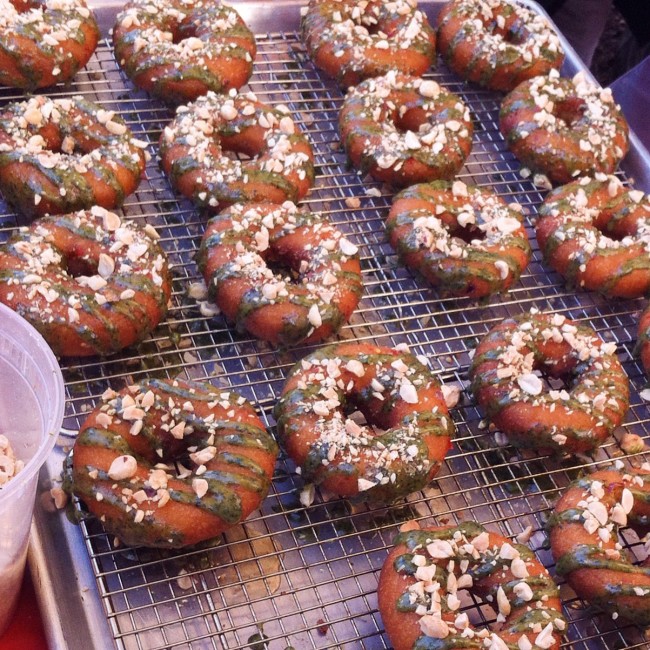 A few of our favorites: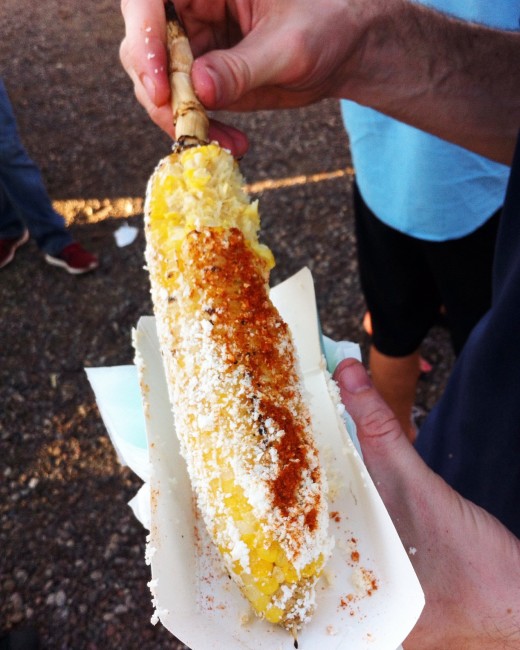 At one point, I was ready to douse the fire in my mouth, so I got a smoothie, which was deceptively sweet at first – then the sweet disappeared and the crazy burn kicked in. It was unexpected. Like the photobomb from the smoothie guy.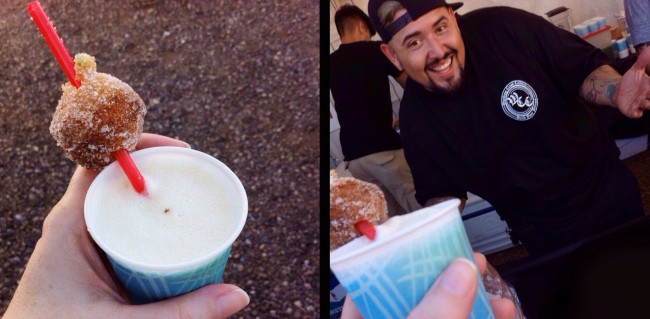 Although beverage-wise we stuck with water and a bottle of Mexican Coke (and that one mouth-searing smoothie), there's also a beer garden and margarita station.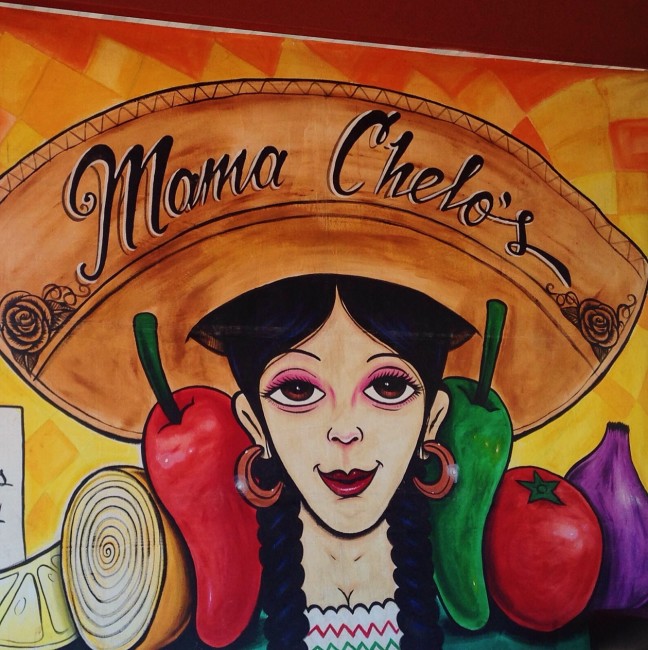 Art, Craft + Community
On the market side of the festival, there were a handful of community and artist booths.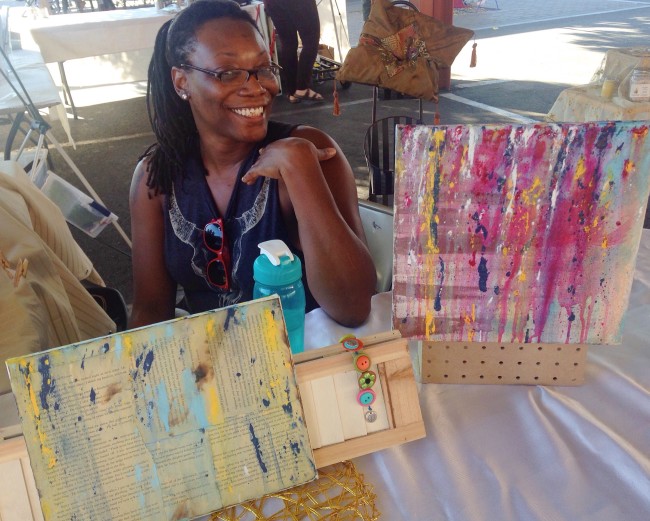 I dug the collage work of the multitalented Keisha J. Jones, who also models and makes delicious baked goods!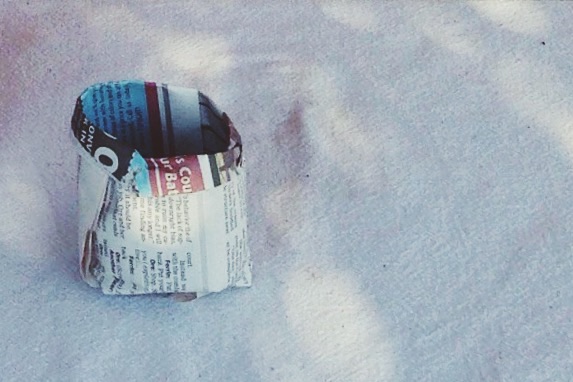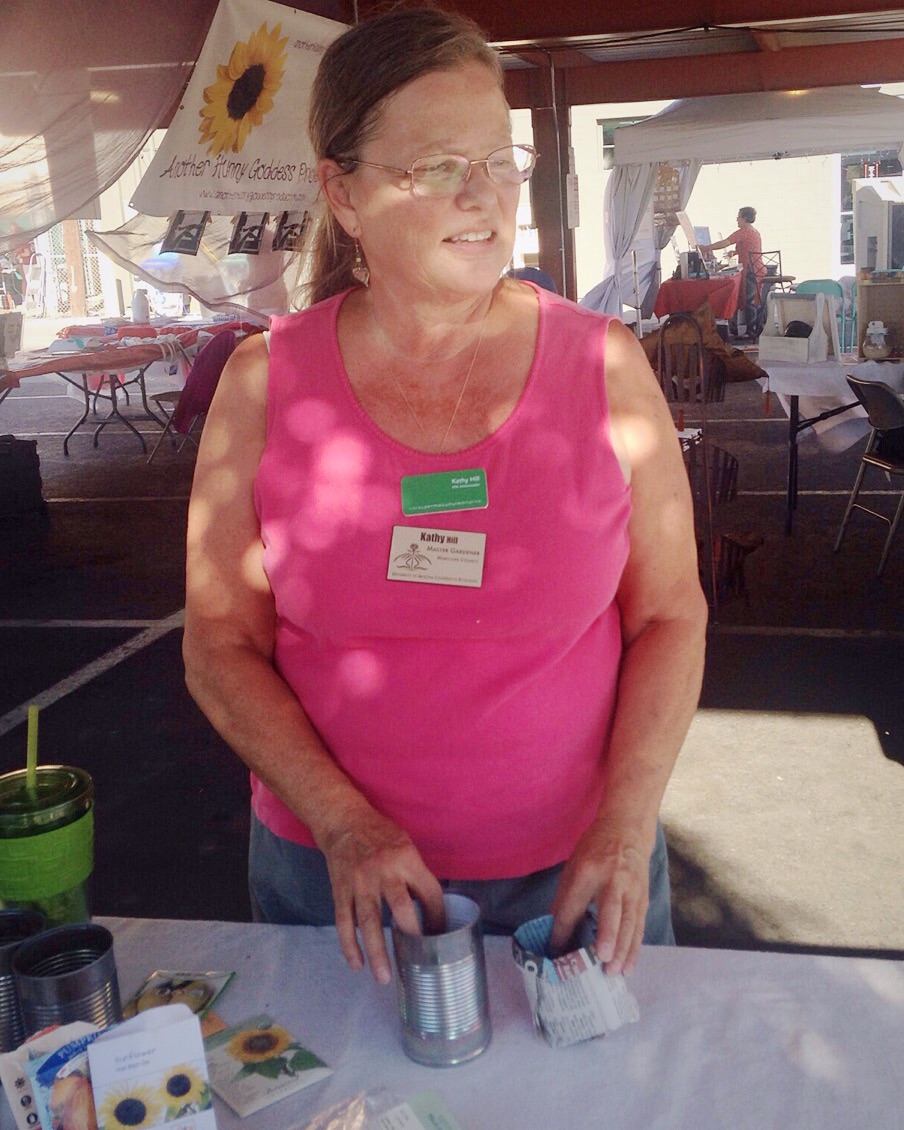 At the Valley Permaculture Alliance (Trees Matter) booth, you could make newspaper seed-starter pots, which inspired a CraftHack project.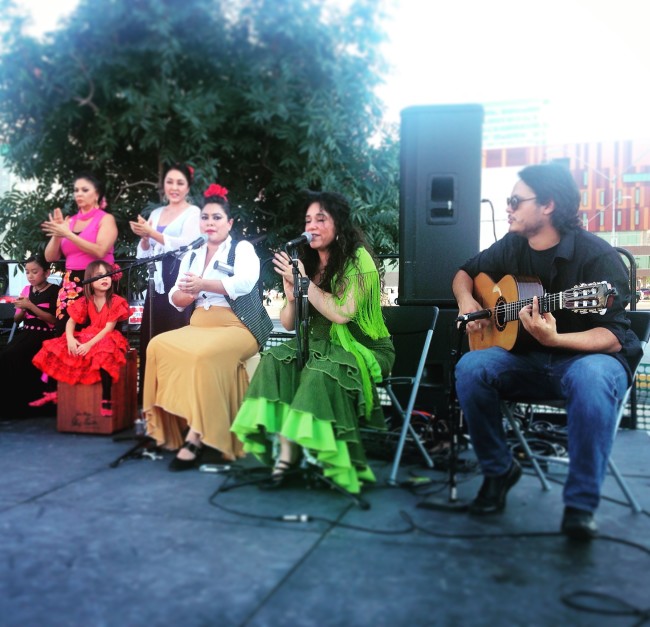 Entertainment
When the music started, we watched Flamenco por la Vida. They perform flamenco music and dance superbly.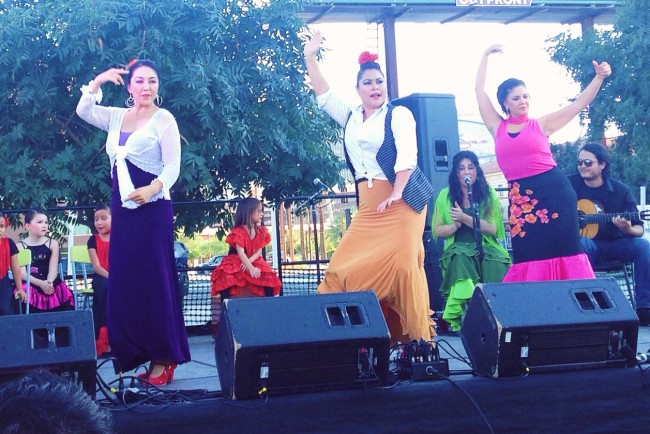 Some of their adorable pint-sized students danced, as well.
This Saturday, Flamenco por la Vida will be on stage at 9pm. I'm not sure if students will be joining them or if that's past their bedtime.
There are several other performances during the festival, as well as cooking demonstrations and pepper-eating contests.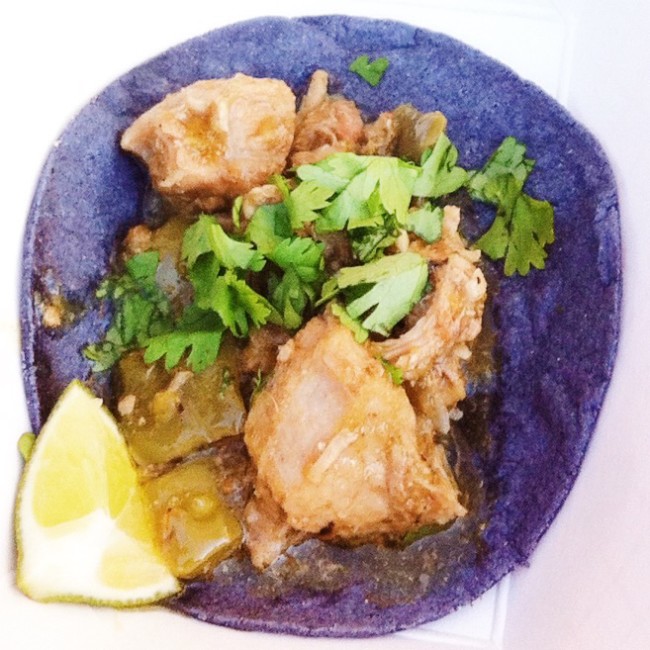 The band Mariachi Luna de Mexico played after we'd left. In fact, they strode in like some kind of guitar-wielding posse, just as we were headed to the parking lot.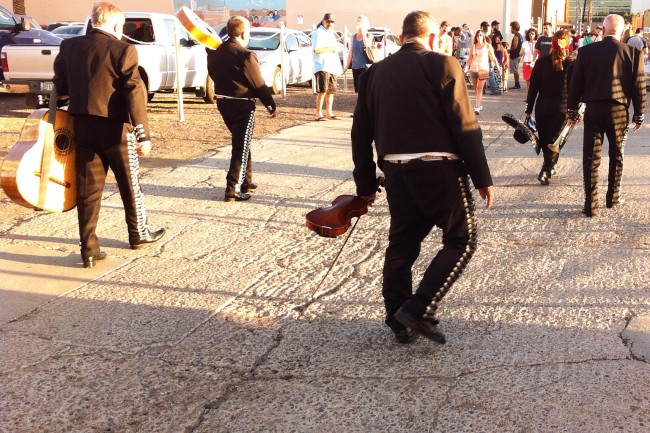 ---
– Festival Info –
The 2016 Chile Pepper Festival will be Saturday, October 1 from 5-10pm.
New location: 128 E Roosevelt St, Phoenix (Roosevelt/2nd St.)
Limited street parking will be available.
Light rail: Central Ave & Roosevelt St. stop is only about a block away (0.1 mile)!
All-ages event. If you plan to drink alcohol, be ready to show your ID and get a wristband at the entry.
There is no admission fee. Food, beverages, and handcrafted items will be for sale.
Details at chilepepperfest.com.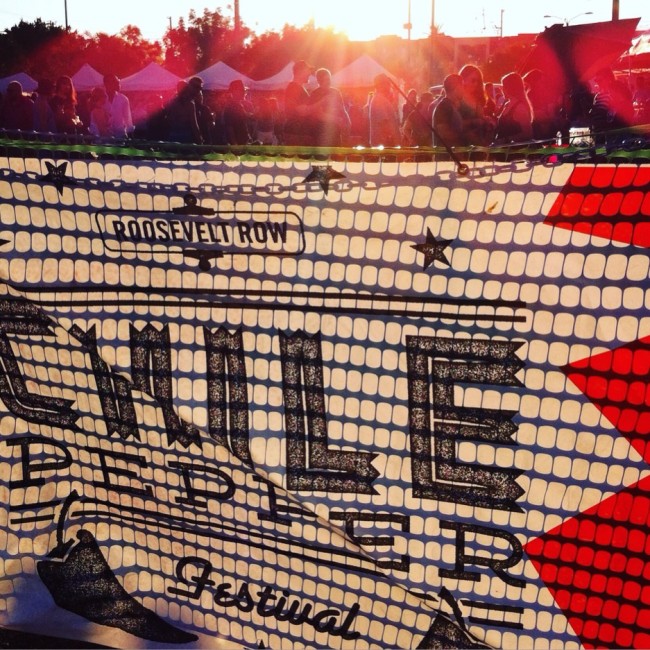 Read More