Here are some simple ways to add a little sparkle to your New Year's Eve celebration. I've included shortcuts, in case the holidays have left you too short on time to take the total DIY route.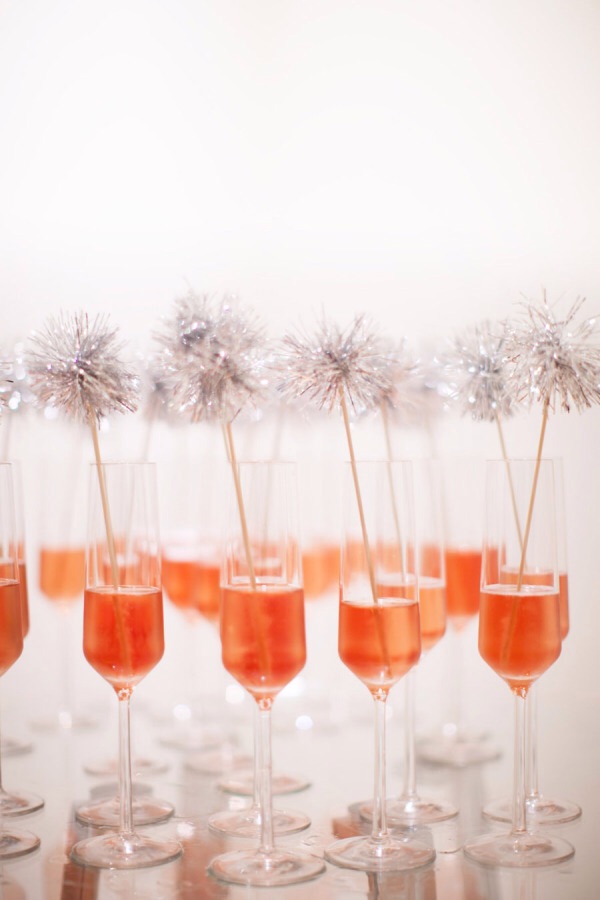 1. Tinsel Stirrers – A festive touch for cocktails or cupcake toppers.
Shortcut: Order a set from Etsy. There are options available from several different sellers for as low as under $1 apiece.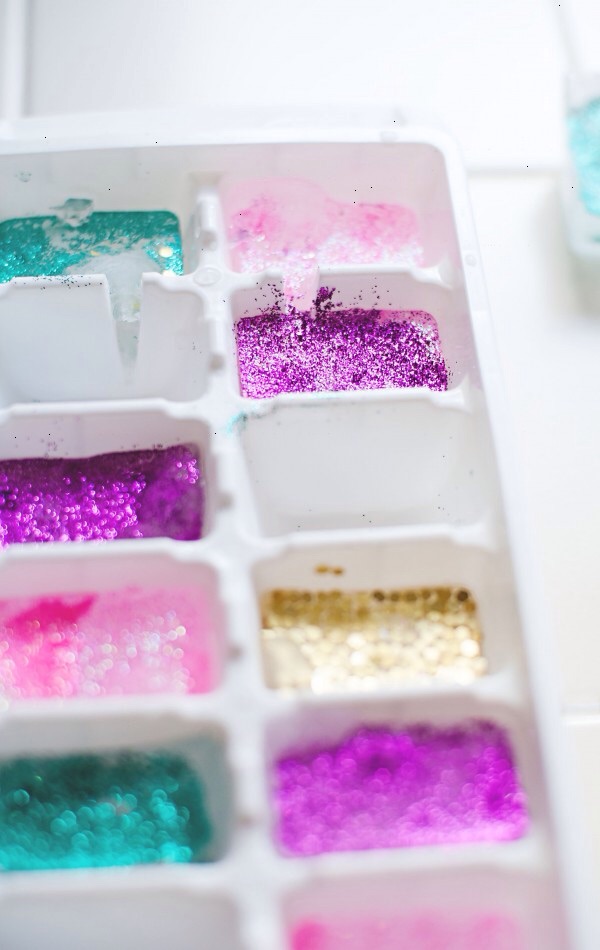 2. Glitter Ice Cubes – Add edible glitter to regular ice cubes. These would be fun in the punch bowl too!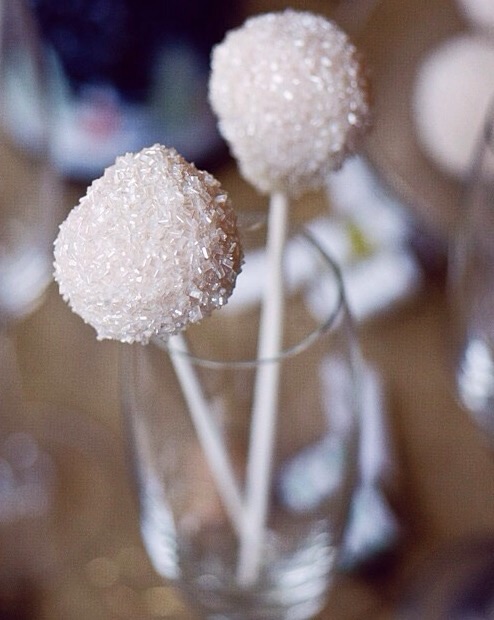 3. Pink Champagne Cake Pops – Sparkly pops with pink champagne centers!
Shortcut: If you use your favorite cake mix instead of making one from scratch, I won't tell.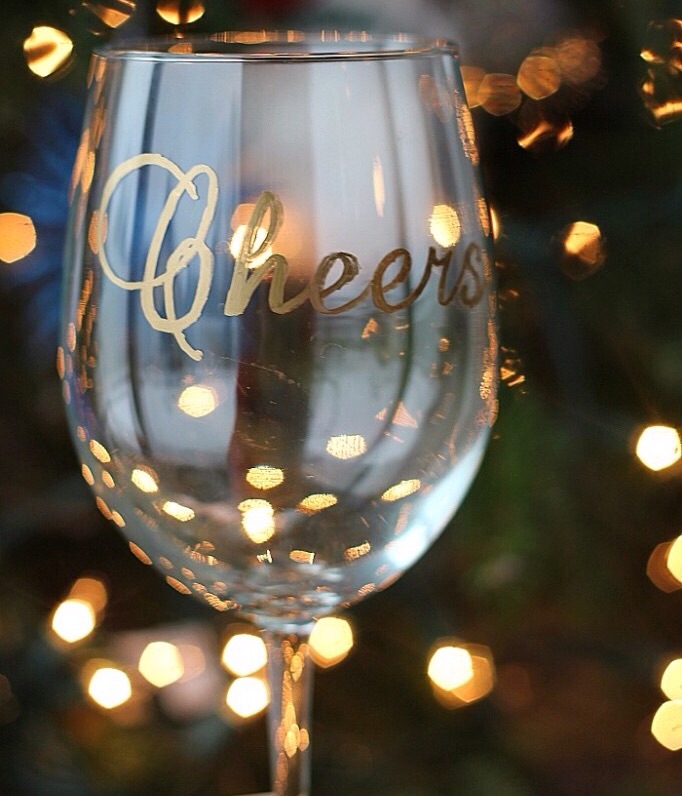 4. DIY Wine Glasses Using Sharpies! – Use metallic sharpies to make a permanent mark. For a more temporary design, opt for erasable markers, like the Chalkola ones I reviewed.
Shortcut: Let guests decorate their own glasses during the party and take them home. (Party favor + less dishes for you = win win!)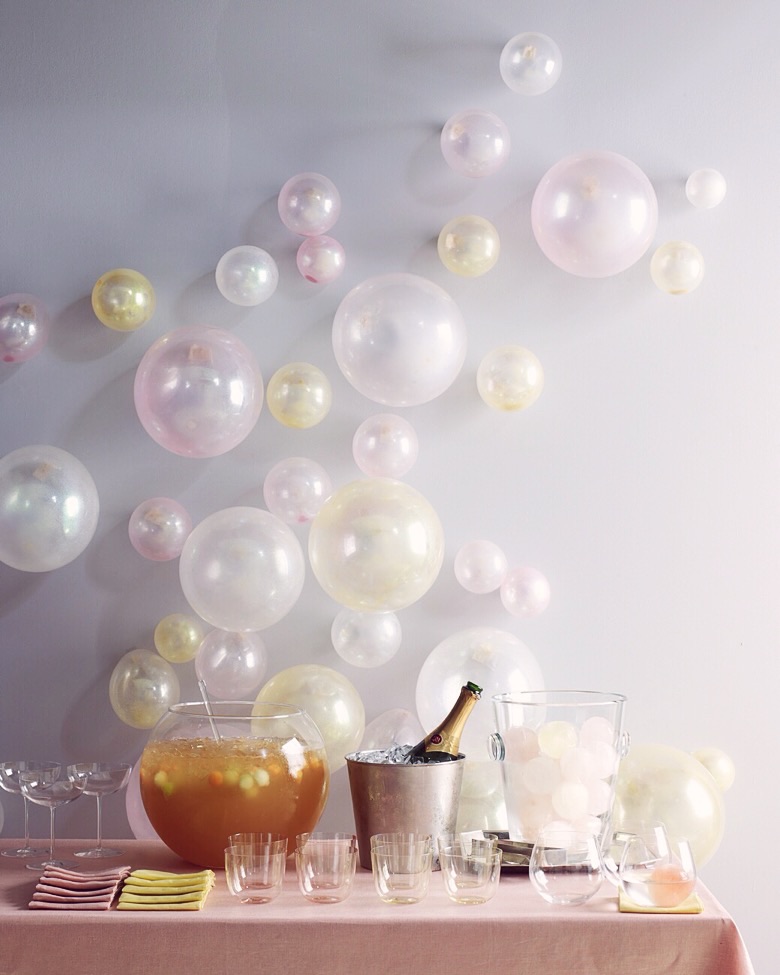 5. Glitter Balloons – A balloon pump and glitter can help you transform clear balloons into shimmering ones. I love the bubbly arrangement of large and small balloons on the wall in the photo.
Shortcut: Arrange gold or silver balloons on the wall and skip the glitter step.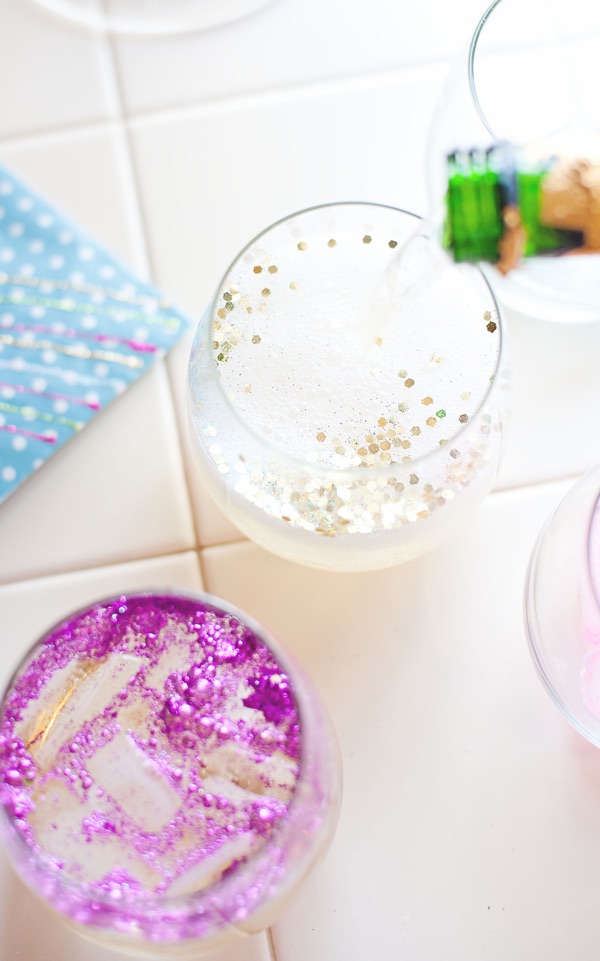 Here's to the New Year!
– More New Year's Eve party tips –
---
---
---
Photos via their respective sites.
Read More