There was sliver of the moon over the ramada at Mission Garden in Tucson.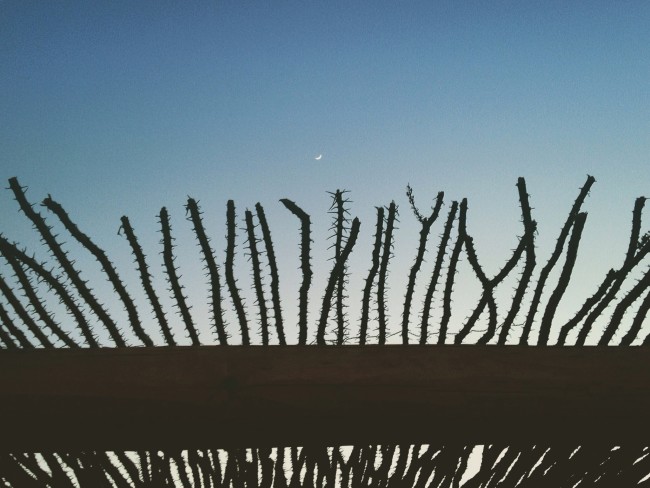 The spiny "branches" across the top of the roof come from the ocotillo plant. You can see what they look like growing in the desert in the photo below.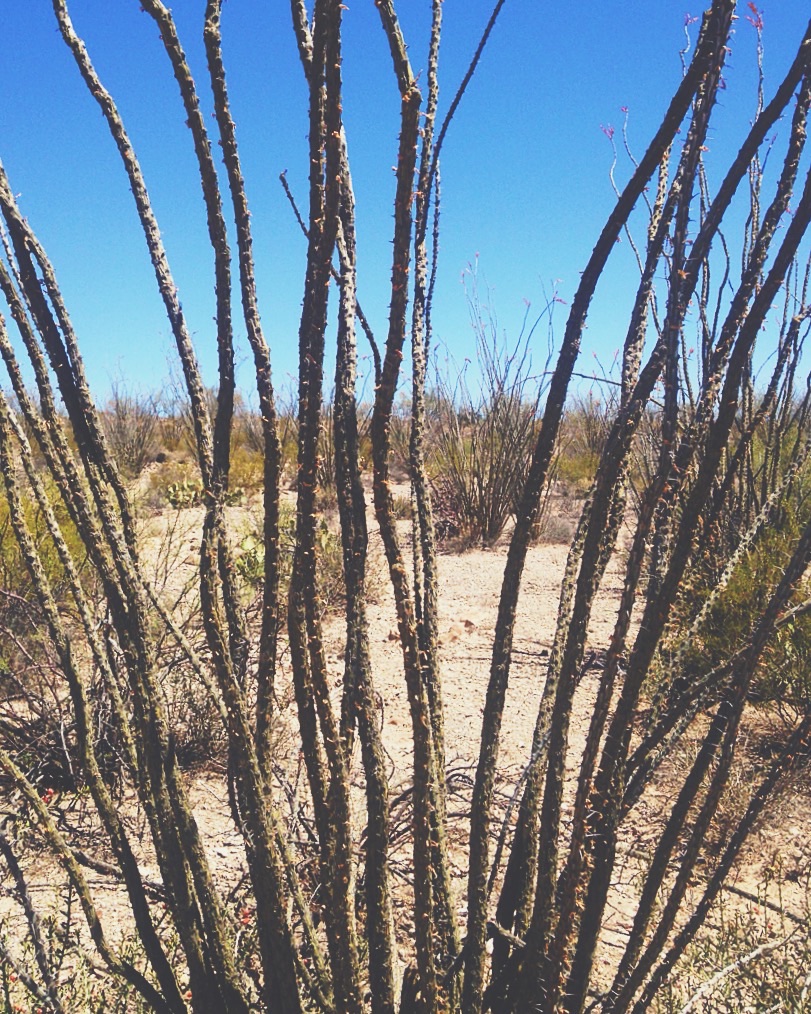 Runner up:
I loved colors and shading in this handpainted parasol at Phoenix Comicon!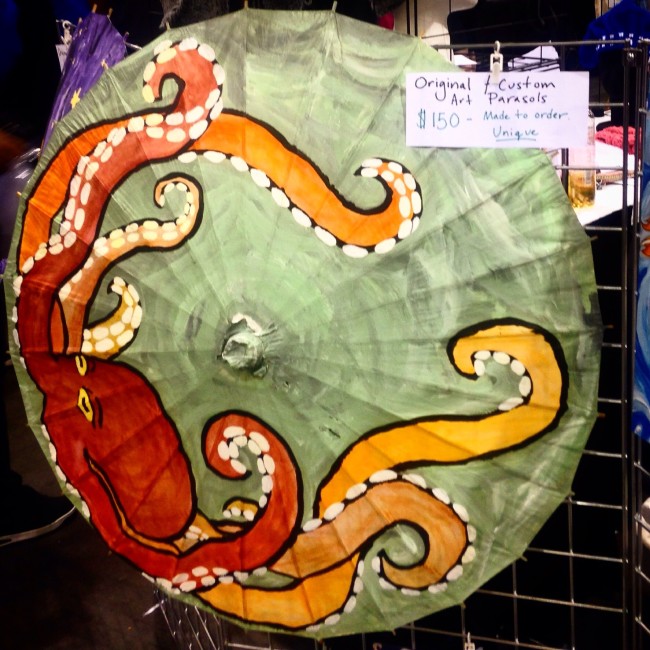 Side note: I wasn't sure how widely the word "ramada" was used outside the Southwestern U.S. for describing the type of covering supported by posts you see over picnic tables etc., like a roof without walls. In the U.K., I thought they might call this a "shelter." My Twitter poll on the topic only received a few votes – all in favor of ramada – but my friend Kelli did mention that she thinks of a ramada as made of brick and of this as a "pergola".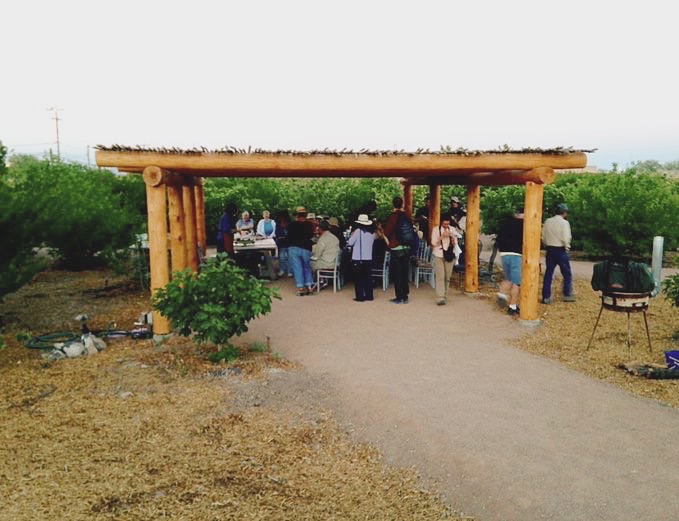 Perhaps the thing itself is just more common here in the Southwest, where you need shade more than protection from rain or snow and desert trees may be too sparse to provide it.
Anyway, if you use a word besides ramada, the language geek in me would love to know!
---
---
---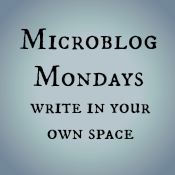 Read More