I stumbled across a tutorial on a site called Taylor Made Creates to make this mini lamp garland, using plastic cups and mismatched fabric on string lights. Seems like a great way to use leftover fabric and put holiday lights to use in the off-season!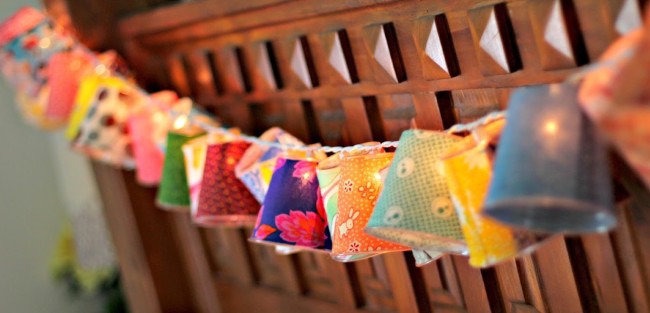 It also reminded me of the photos I saw last year of the (much larger) colorful lampshades of Linen Lux.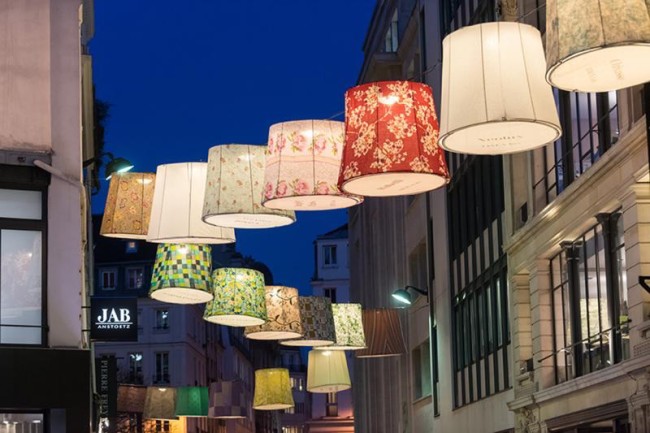 If you won't be in Paris when the lamps go back on display January 19, you can make your own miniature version and bring a bit of the City of Light into your home.
For a (more) boho look, add some fringe or lace scraps, like these string lights at Brückenfestival, a 2-day music festival in Nuremberg, Germany that also has a thing for lamps.
– More info –
---
---
---
Photos:
1. Taylor Made Creates
2. European Linen and Hemp
3. Christoph Jakob (@el_kalam)
4. Agi (@leucht_auge)