The celebratory Nutella brownie bites I made last month for Craft Hack were actually part two of the Travelcraft-Journal-turns-one festivities.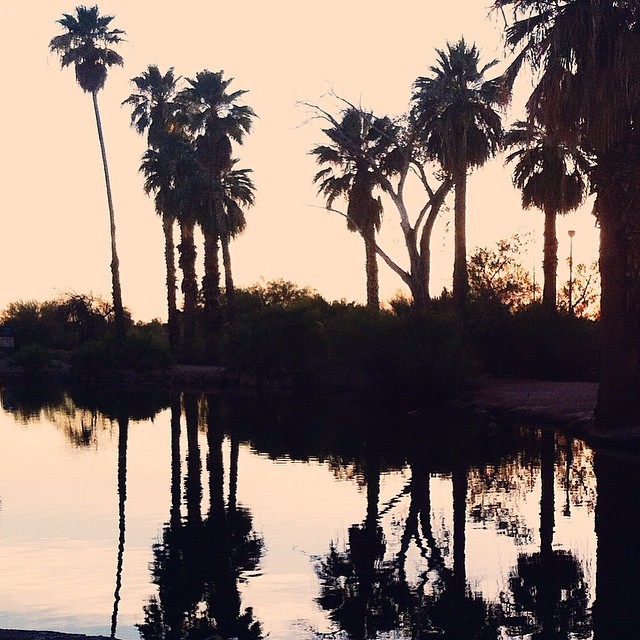 On the actual day of the site's anniversary, Phillip and I took a little break to commemorate it on our own. It had been a tough day, and he was swamped with finishing up school stuff. So we couldn't do anything big, but he said "let's do something."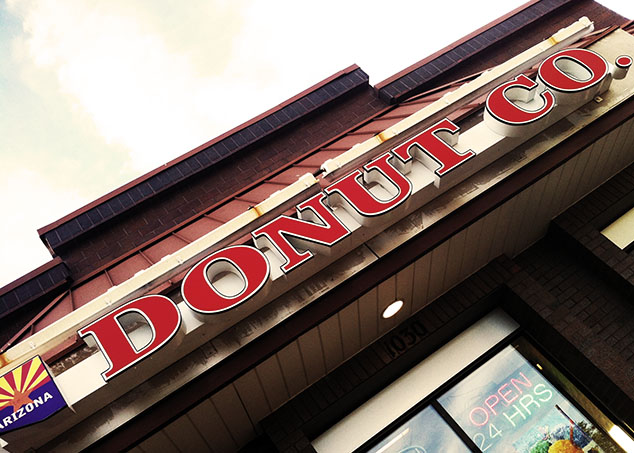 So we picked up donuts at our local Tempe favorite, Arizona Donut Co., and headed to Papago Park. (I'm back to eating gluten – at least temporarily, so I'm taking advantage of it. Carpe donut.)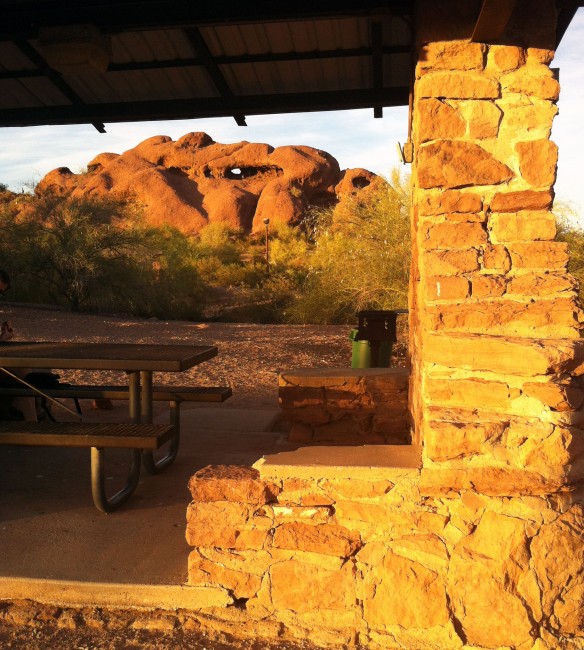 There are some nice picnic areas just beyond the Phoenix Zoo parking lot with ramadas and grills, but we hardly ever see anyone there. It's a short drive for us, and it's a very peaceful spot.

It was windy enough that it took several tries to light the birthday candle we stuck in a chocolate coconut donut. The wind blew it out again a second later. Maybe it made a wish.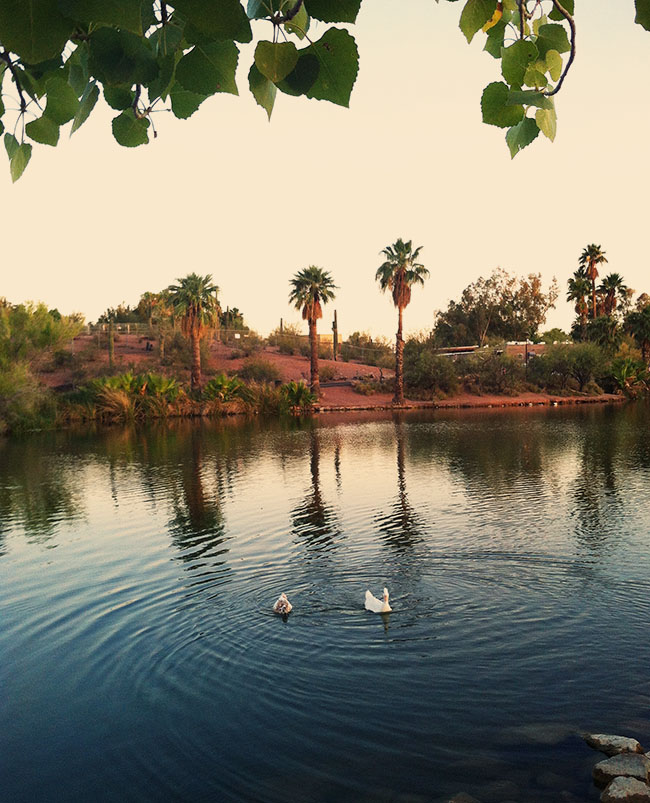 We enjoyed our donuts and then went down to the little lake to feed crackers to the ducks. There was one that had this super noisy way of paddling that made us laugh.
Our little break only lasted about an hour, but we were both so much happier and more relaxed when we came back.
—
PS More info about Papago Park below. Also, Phillip took the donut shop sign pic. Gotta love the dizzying angle! :)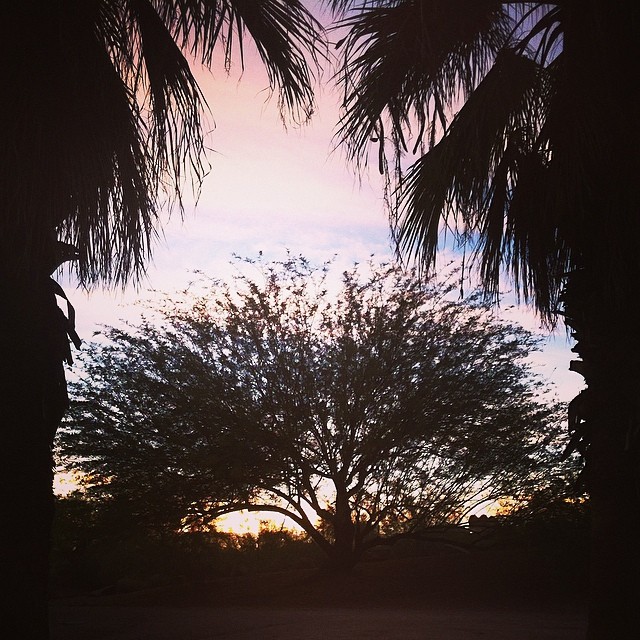 Things to know about Papago Park:
Papago Park is home to the Phoenix Zoo, Desert Botanical Gardens, rock formations (such as Hole in the Rock, which you can see in the background of a photo above), picnic areas, and hiking trails. (There are also several other attractions in the area.) 
The park encompasses an area that used to be a fish hatchery, which is why it includes several (manmade) lakes.
The city of Phoenix has a PDF map that shows some of the picnic tables, but there are more out there than the map shows.