I decided to try something new last summer: attend the annual Phoenix Comicon (PHXCC). I would like to invite you to experience it briefly with me today.
You may think, "I don't like comic books or super heroes or science fiction, what's in it for me?
If there's a theme to the Phoenix Comicon, it is that "everyone's a geek, celebrate it!"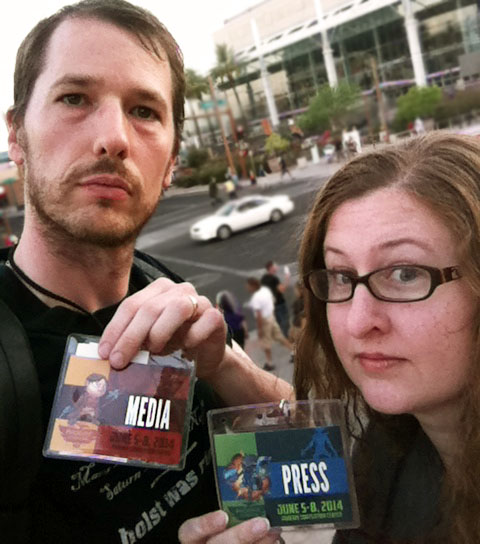 What is PHXCC?
Phoenix Comicon started in 2002 with several hundred attendees as a way for comic book fans to gather in the Phoenix area to meet artists, buy and sell comic books, and have an excuse to dress up as their favorite comic book characters. Makes sense – "comicon" is short for comic convention!
But comic conventions have evolved beyond a focus on comic books to all things pop culture: science fiction, fantasy, horror, video games, board games, card games, anime, toys, filmmaking, etc. Even NASA has been coming for years to showcase their work and allow the public to interact with their newest projects.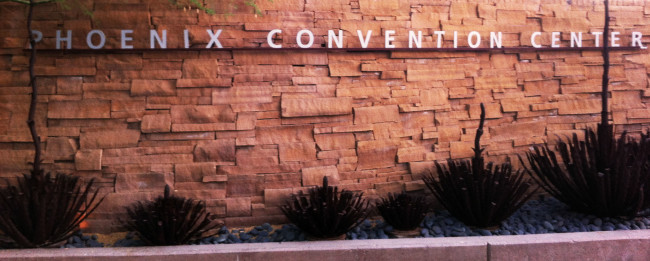 From its humble beginning of 400 attendees at a Best Western in Ahwatukee, it has exploded into one of the largest conventions in the country – last year's attendance topped 77,000!
The event is held during Memorial Day weekend in May at the Phoenix Convention Center.
They have 4 days' worth of programming that includes panels and events. Don't think of this as a serious trade convention but rather a celebration!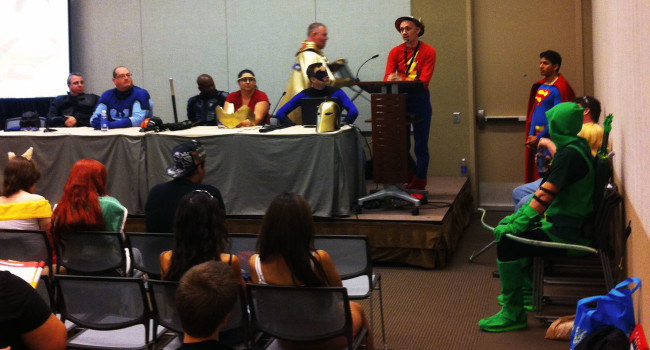 What to do?
Panels
Panels vary widely in topics and format. Here's a sampling of some of the panels from last year:
Spirituality in Comics – comic artists discuss spirituality and religious imagery in comics.
Meet a Scientist – scientists from a variety of fields answer audience questions.
Justice League Arizona – hear how a team of adults from all walks of life construct their own costumes of Batman, Superman, the Flash, etc. and dress up as their characters at charitable events. Did you know that if you have Batman or Wonder Woman ask a group to donate to your charity, people get way more excited to give?!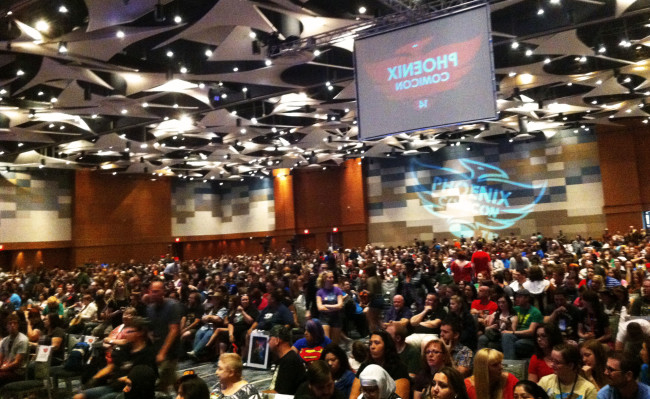 There are special panels (spotlights) with celebrity guests in the larger convention rooms that include a Q&A. Last year, some of the actors you could see were Cary Elwes (Wesley from the Princess Bride), Richard Dean Anderson (MacGyver!), and Nathan Fillion (from Castle and Firefly).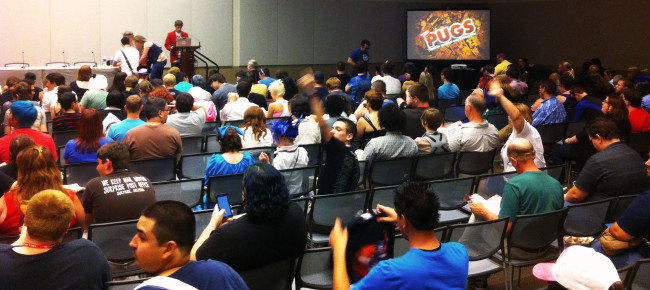 My favorite panel was the Phoenix Ultimate Geek Smackdown (PUGS). In the format of a game show, volunteer contestants get to debate such important topics as "Who was the most helpful Redheaded Doctor: Dr. Beverly Crusher from Star Trek or Dr. Zoidberg from Futurama?"
It is the audience who gets to judge the winner of each debate until the ultimate geek is crowned!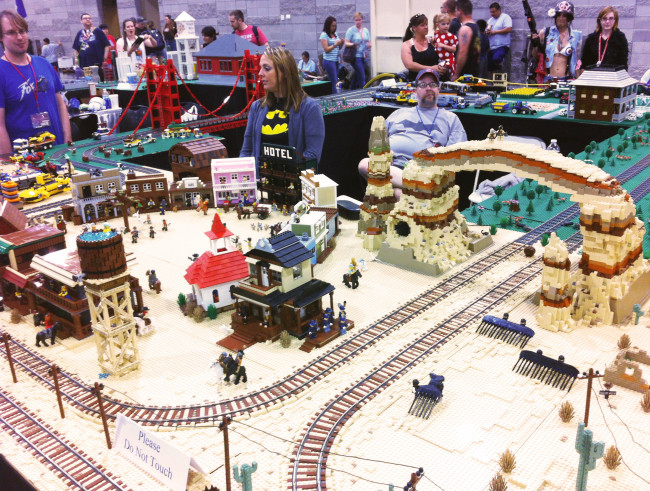 Exhibition Hall
When you're between panels, most people spend time in the exhibition hall which takes up the exhibition floor of the Phoenix Convention Center. This space is the size of several football fields and it's a place where you can go to buy pop culture inspired artwork, meet artists, buy unique gifts and see displays, like an entire city built out of LEGO, including replicas of buildings in the Phoenix area brought in by local LEGO building club Cactus Brick.

You could also spend time in a Star Wars village to meet R2-D2, Chewbacca, or share a drink with aliens at the Mos Eisley cantina.
You could easily spend hours perusing the tables here, but try to get out – there are more things to see!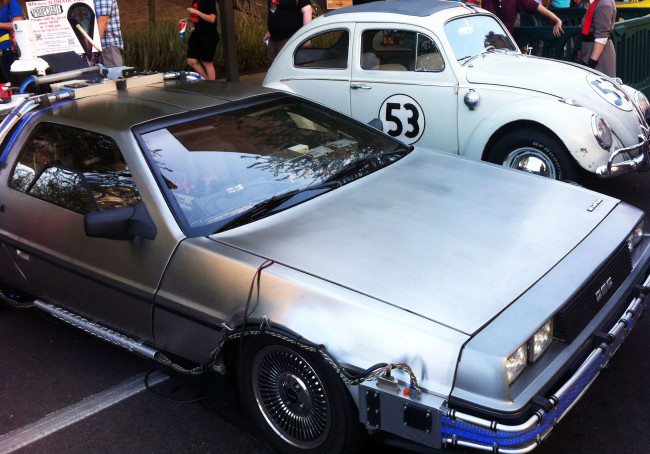 Parties/misc.
There are also many other activities:
If zombies are your thing, you can dress up like a zombie and do the zombie walk through downtown Phoenix.
Don't forget the parties: there's the Geek Prom, the Peter Pan Pirate Pool Party, and all kinds of other after-hours activities.
There are also film festivals, roller derby competitions, and car displays outside (including the A-team van, Back to the Future DeLorean, Ghostbusters' car).
  
What to expect
While there are many programmed activities, there's much to expect that is not on the program.

1. First and foremost, expect to get overwhelmed! There are lots of events and activities going on at any one time!
My word of advice here is to go online and view the events of the weekend or pick up the PHXCC programming guide as soon as you can. Thumbing through this can help you make sense of everything.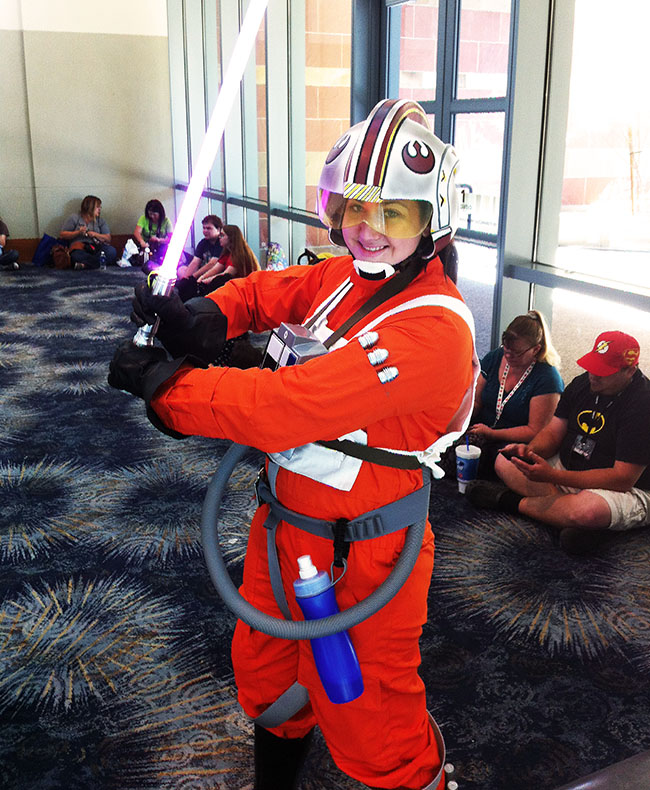 2. Next, there will be lots of people in costume! People spend many hours putting together costumes for this event. Some you'll recognize: Star Wars characters, the Terminator, comic book characters, etc. Some you won't: I later learned one of my coworkers went to PHXCC dressed as a character from an anime show I had never heard of.
It is in the costumes where passion is most obvious.
You'll see some pretty awesome costumes, and people love being recognized for their work. Just remember, if you're going to take a picture of someone in costume, make sure and ask for permission.

3. Lastly you can expect to encounter people with passions for a wide variety of things – including some you didn't even know existed!
A Place for All People of Passion
For me, going to PHXCC taught me about celebrating life and embracing who you are as a geek, a person with passions. I think I learned this best from a couple of kids.
We ran into a spunky 7-year-old girl equipped with a pink Disney princess backpack, a red lightsaber, and a big smile. Her wheelchair was outfitted to looked like an Imperial TIE fighter from the Star Wars movies! Her friend had a wheelchair made to look like the Millennium Falcon.
Everybody loved it, and the kids loved being the center of so much positive attention. For the three days of Phoenix Comicon, these kids weren't simply scooting through life in a wheelchair, but flying through the stars.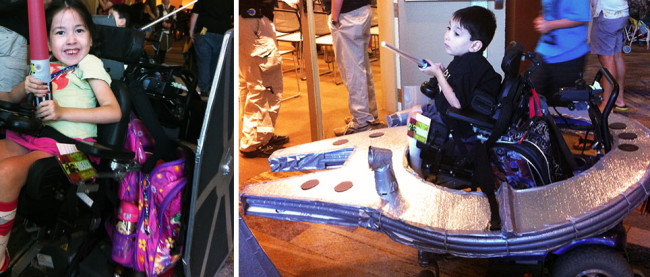 So whether you're young or old, wheelchair bound or not, a Star Wars fan or a Star Trek fan, at PHXCC, you can celebrate that we're all people of passion!
We are what we love; we're all geeks!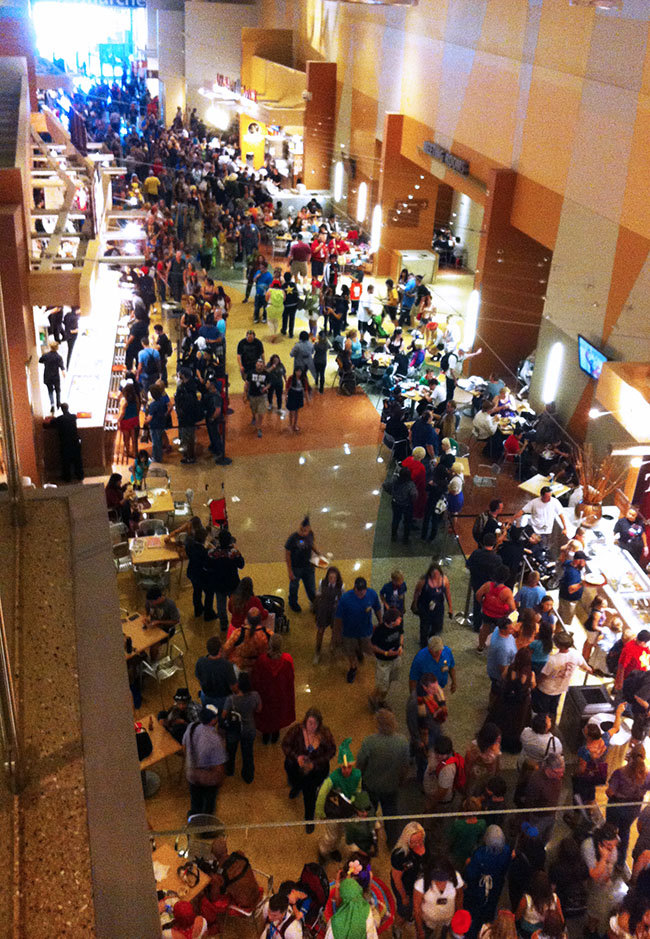 – More info –
—
Thank you to Phoenix Comicon for providing media passes!