I have two words for you, friends: chocolate. tour.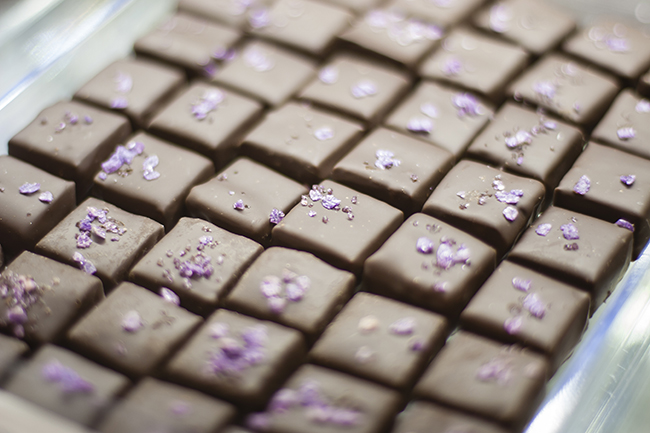 Yep. That is now a thing that is happening here in the Phoenix area. So I did you a huge favor and checked that out for you.
I know. Sacrifices.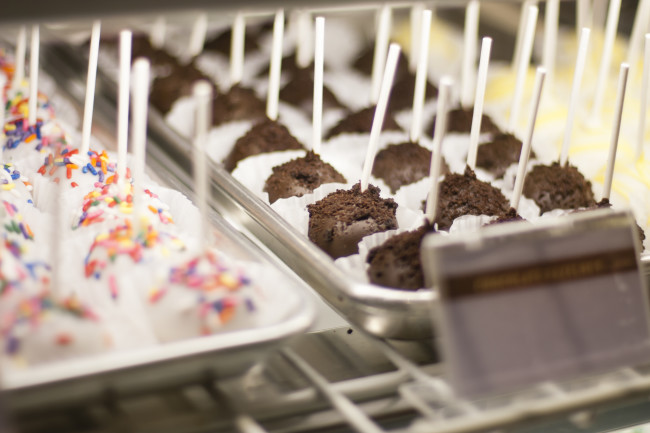 Stephanie Haworth also sacrificed and came along, tasting chocolate and taking the photos for this post (except the one of her below).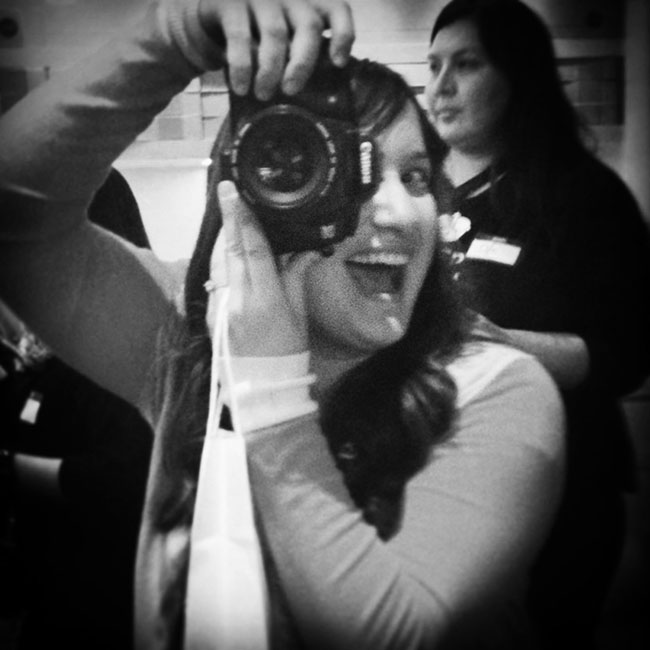 The Chocolate Tour of Scottsdale winds through Old Town to Fashion Square. You taste chocolate in various forms – hot, cold, cake pops, candies, cupcakes – from 8 different merchants. Some share a little about what they do and what sets them apart, and they all offer discounts to tour-goers.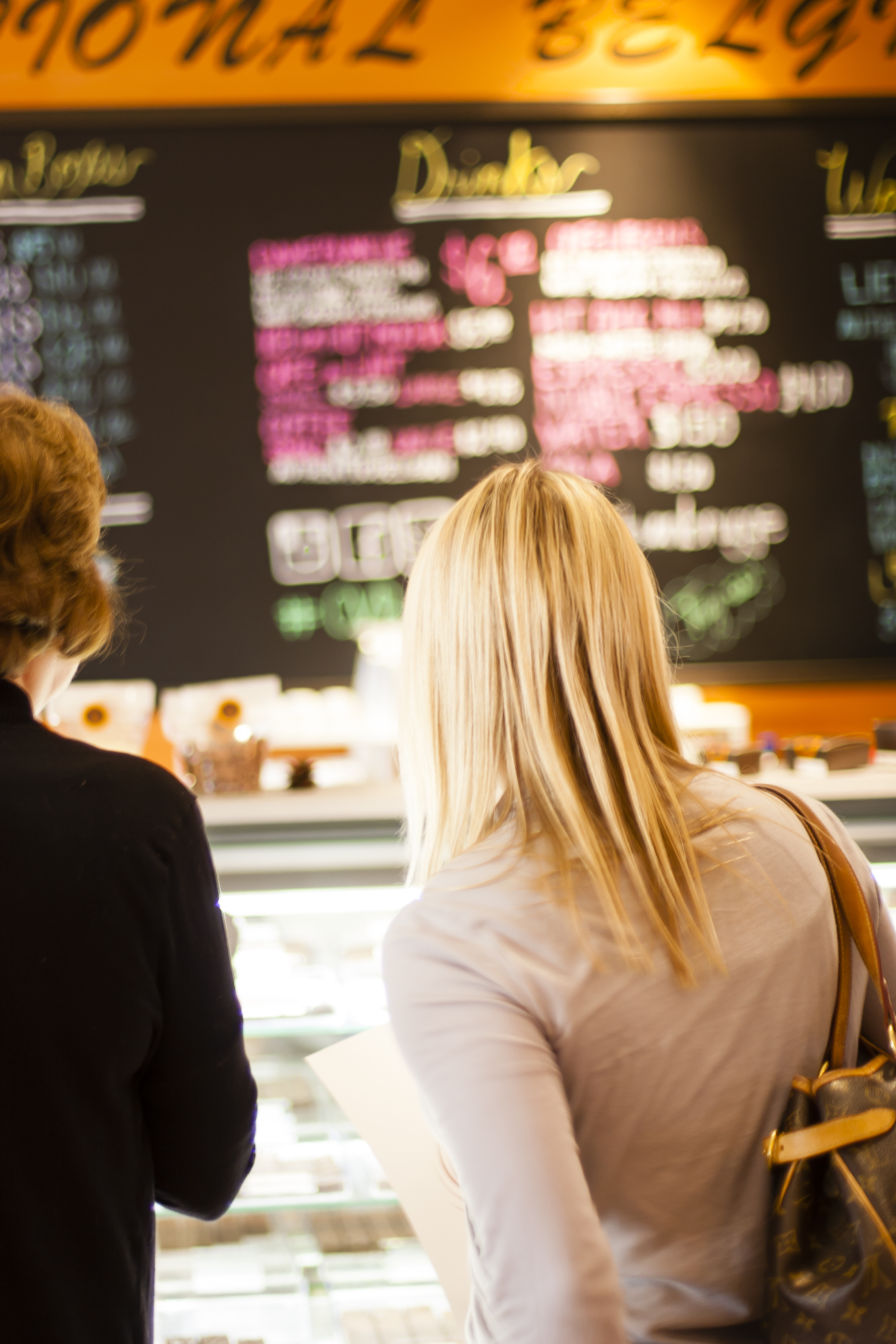 The tours are lead by owner/operator Ofelia Montelongo, whose passion for chocolate lead her to start the company just this fall, and it's off to a great start! In fact, she's already quit her day job to devote more time to her business.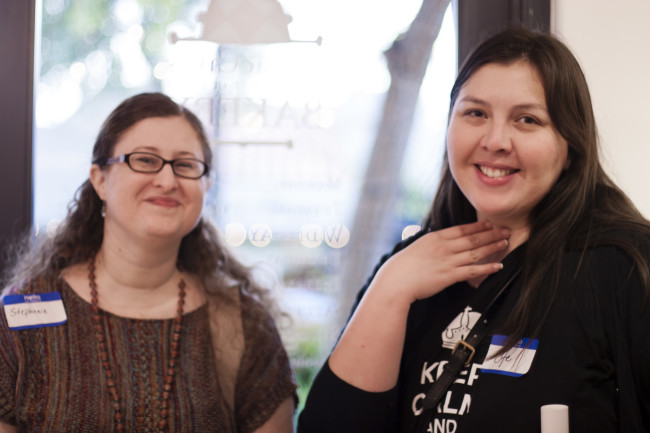 She meets tour-goers at the outdoor patio of Gloria's Cafe with bottled water, maps, and bags for your extra chocolate. (Really. "Extra chocolate" does exist. I have a pretty serious sweet tooth, and I still couldn't keep up with all the cocoa confections). She sets a friendly tone, keeping everyone oriented, and sharing points of interest along the way.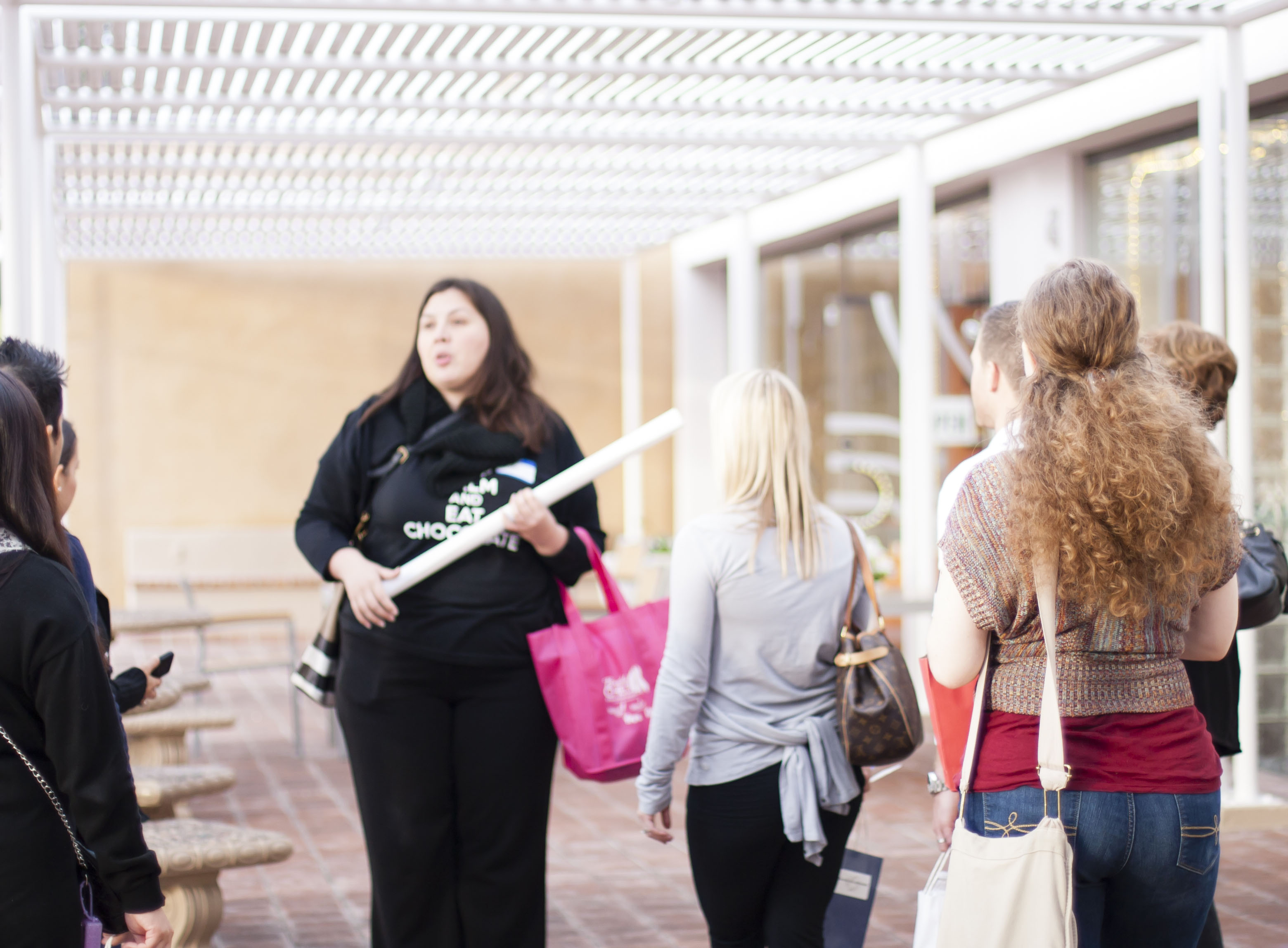 One prestigious Phoenix chocolatier, Julia Baker, has her own Cooking Channel show. Since her shop isn't in walking distance, Ofelia brings Julia Baker chocolates to the tour. So you're sampling even before the first step.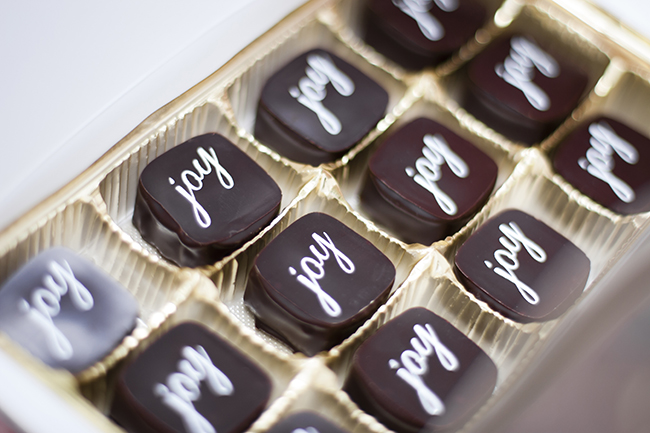 Then you head to the Paula Jacqueline bakery, which stays open late to greet the tour and hand out delicious fudgy cake pops.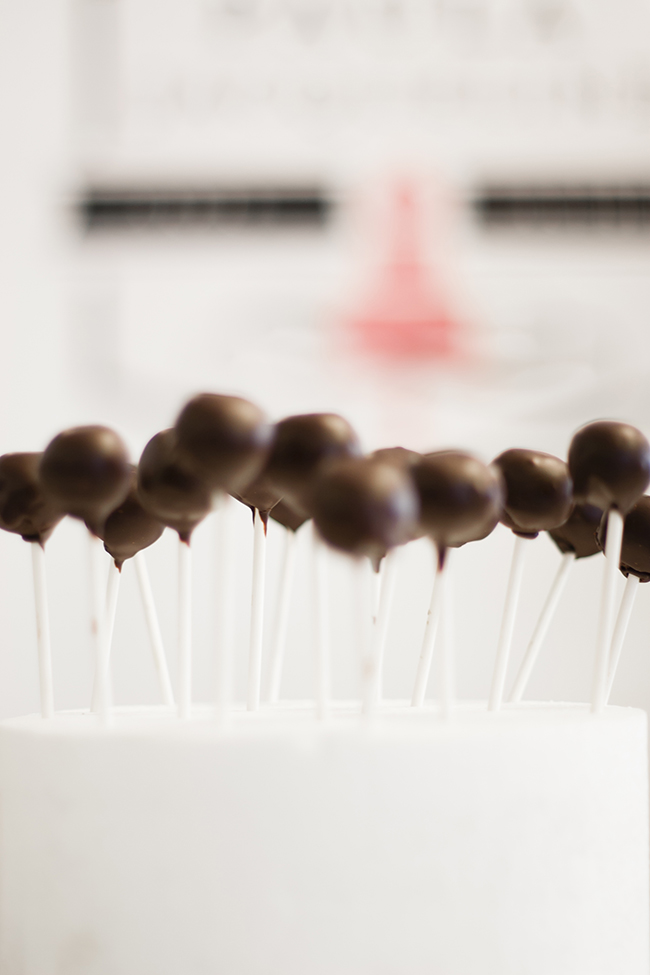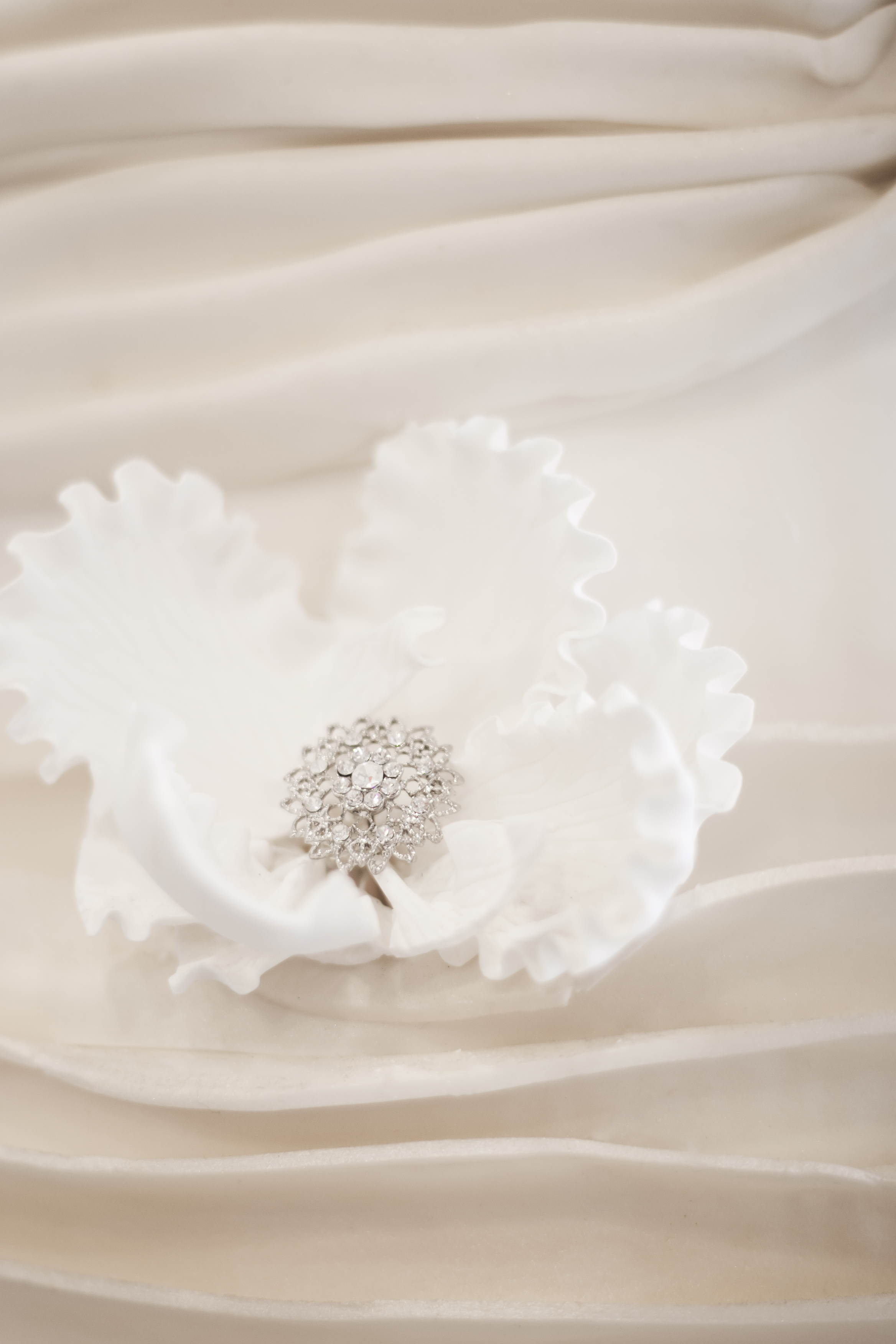 Next, from behind a counter stocked with chocolate in all kinds of inventive shapes (squirrels, anyone? what about mushrooms? corn?) and flavors, a man in a Chocolade Van Brugge apron explained how their chocolate is imported from Belgium. He also claimed we were about to taste "the best hot chocolate [we'd] ever had."
I was skeptical about that. But he may have been right.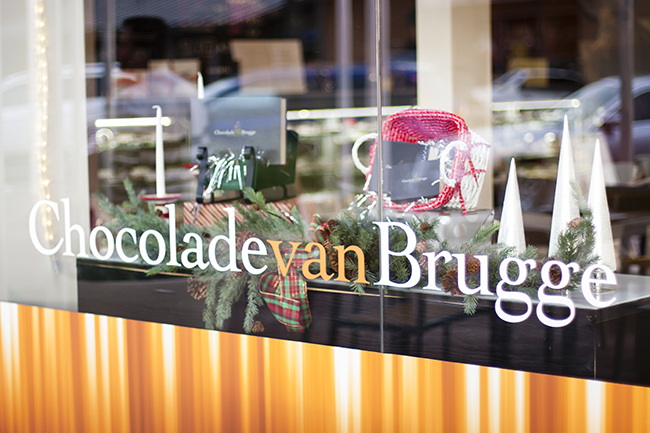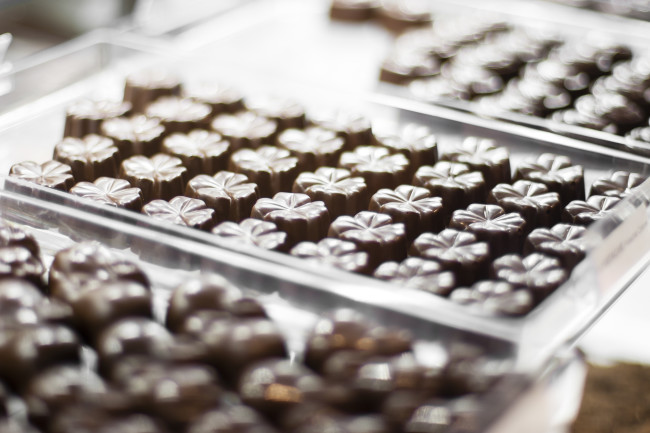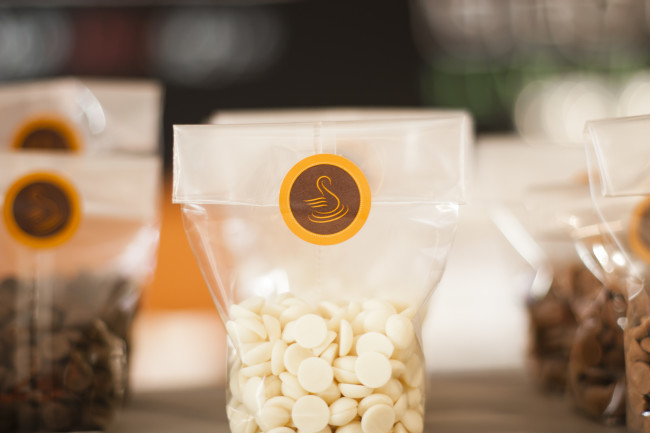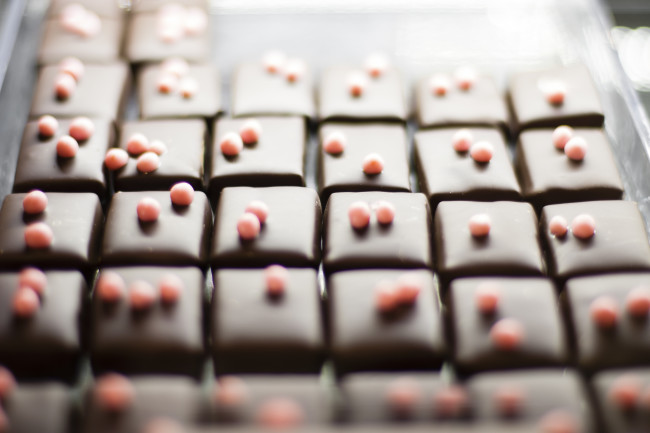 The hot is followed by cold with a stop at Petersen's Old-Fashioned Ice Cream, where you can sample your choice(s) of their wide variety of favors.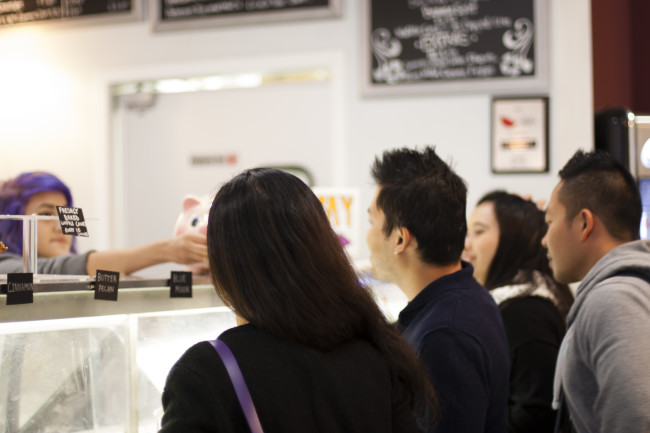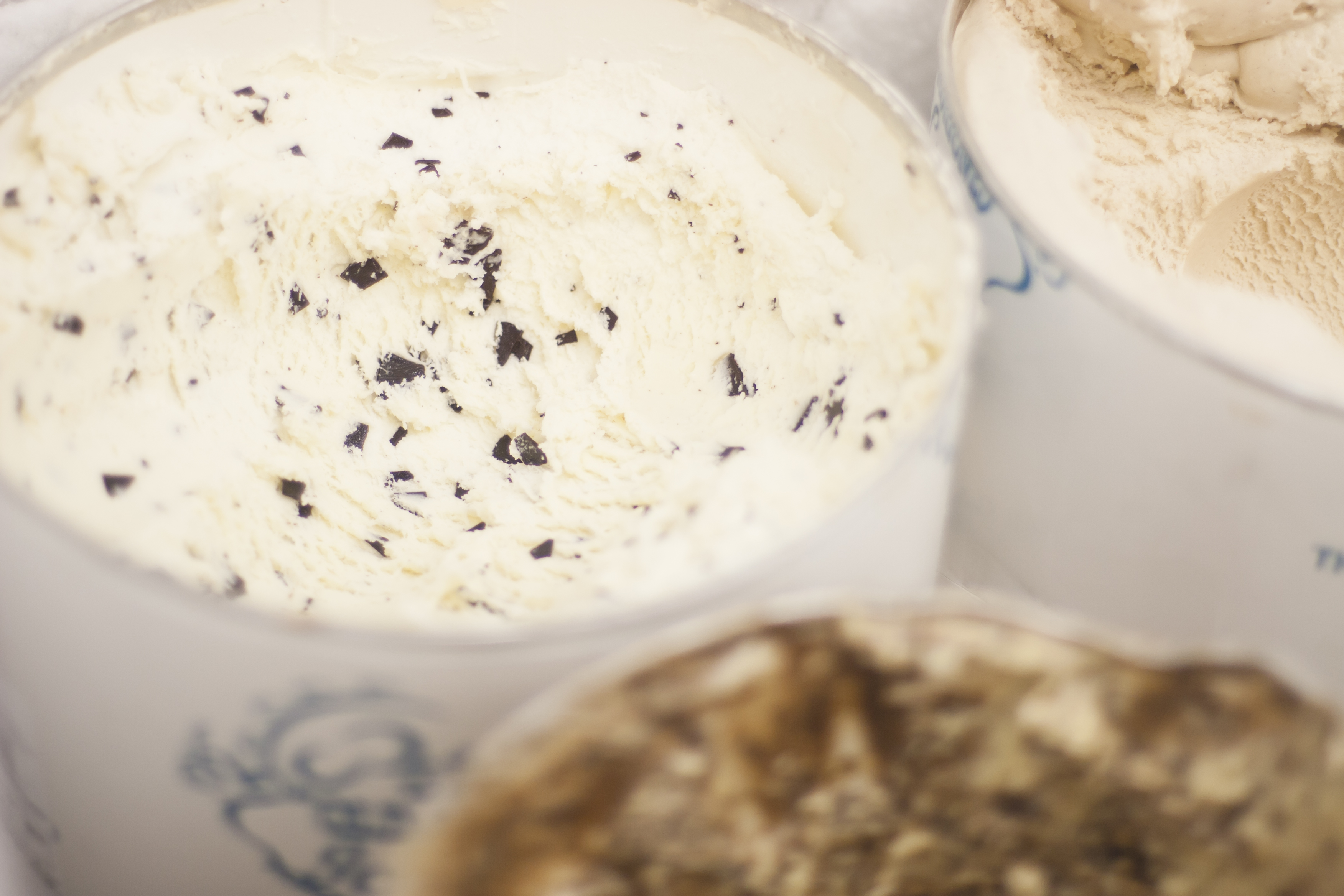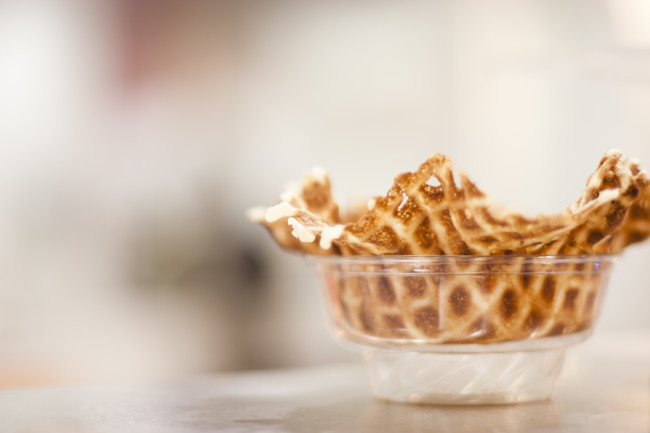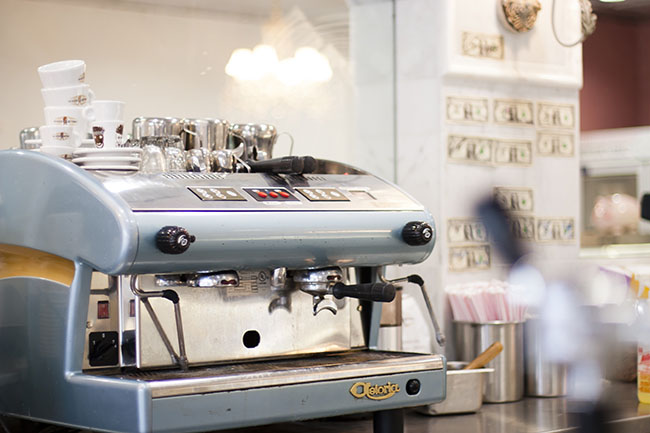 We continued through the 5th Ave Art Festival, which happened to be that weekend, pausing at the Bronze Horse Fountain for a group photo.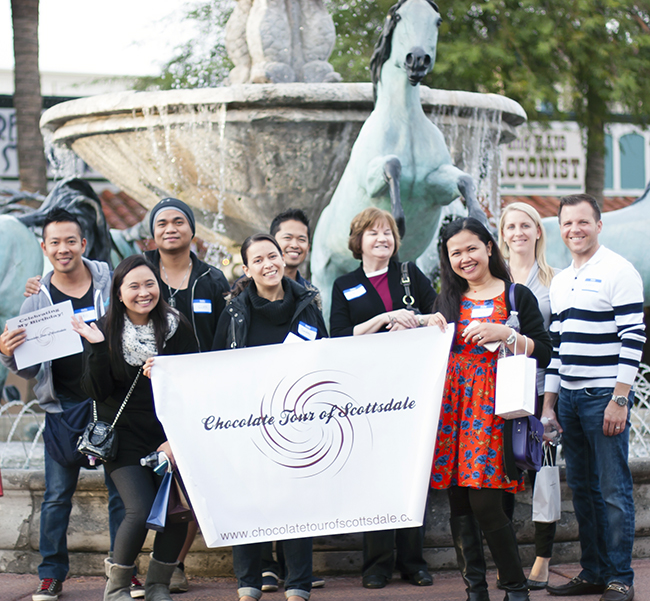 Our next stop was Classic Cakes and Confections, a bakery with such elaborate creations that some require signs explaining  "this is a cake," because otherwise you'd never guess. In addition to cakes, they had lots of amazing-looking desserts, teas in tins, and quirky coffee and tea accessories.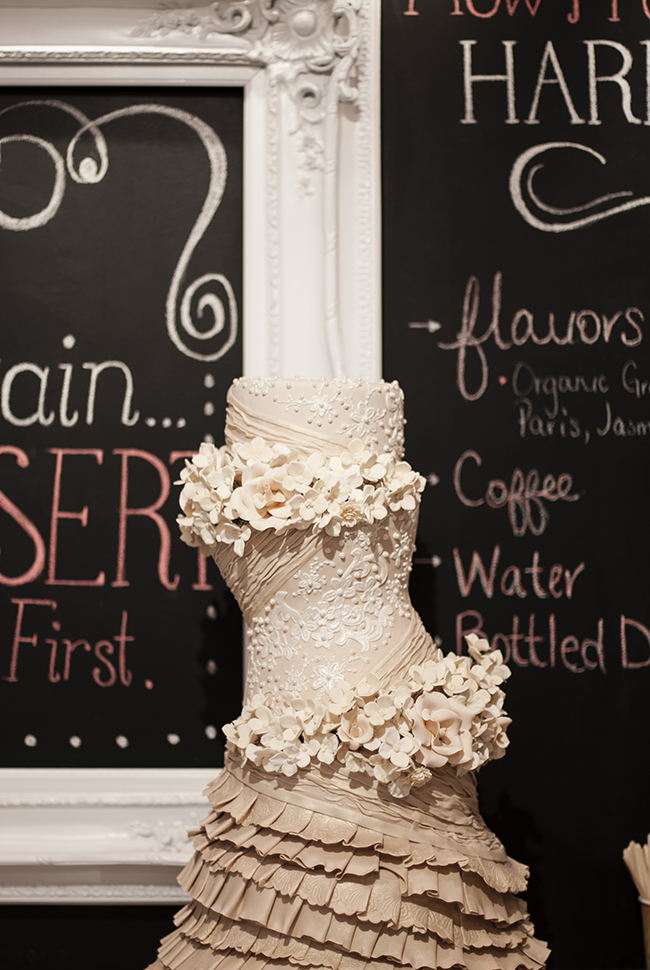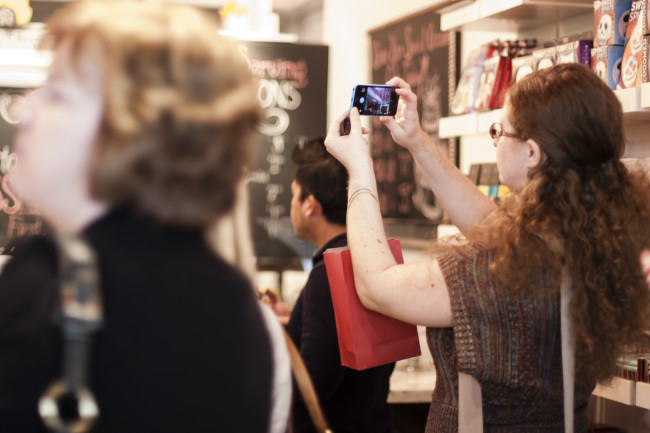 In Fashion Square, we stopped at Godiva for truffles and at the locally-owned Caketini for cannoli.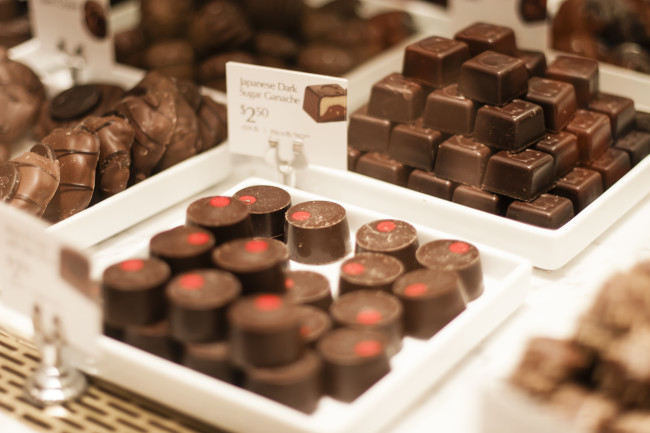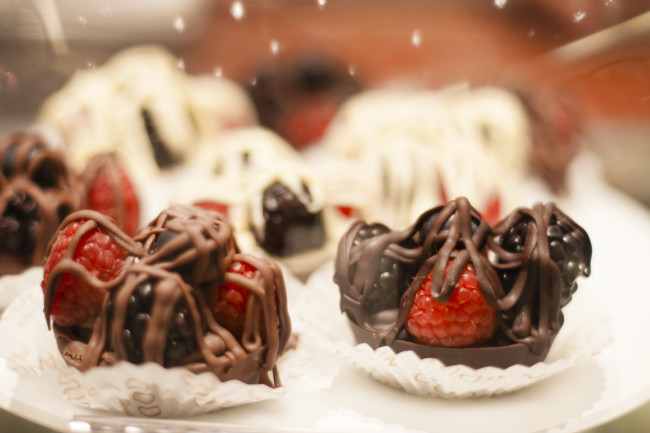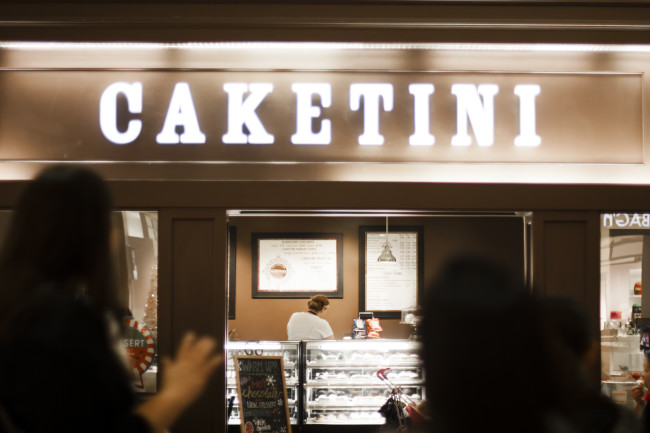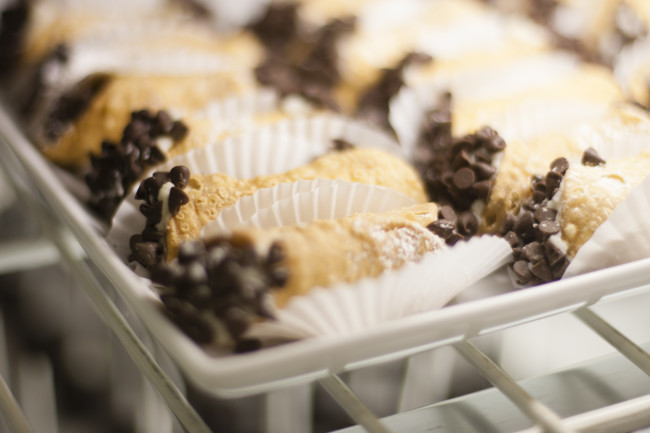 Across the street at Sprinkles, we snacked on mini cupcakes.
It was also the opening week of their cupcake ATM – one of only 8 in the world. It's located outside, so, if you get a sudden after-hours craving, you just select the flavor you want and swipe your card. The machine gently delivers a boxed cupcake to a compartment with a small door that dramatically raises up to reveal your treat.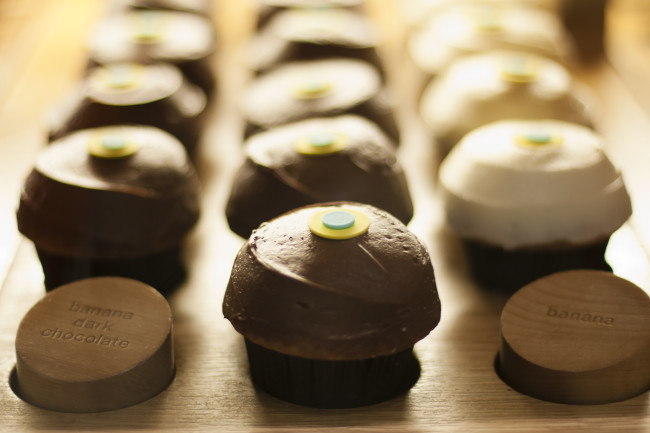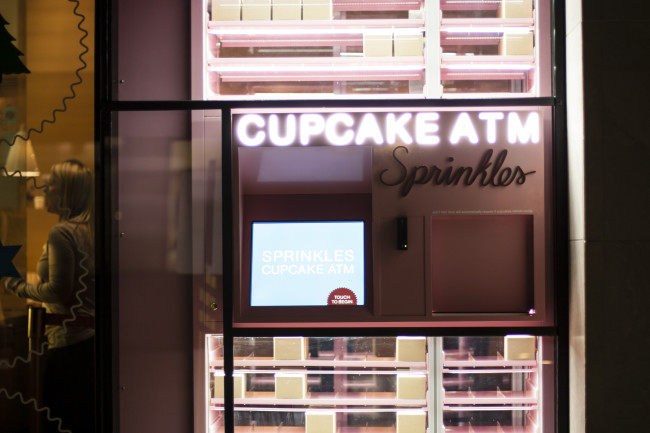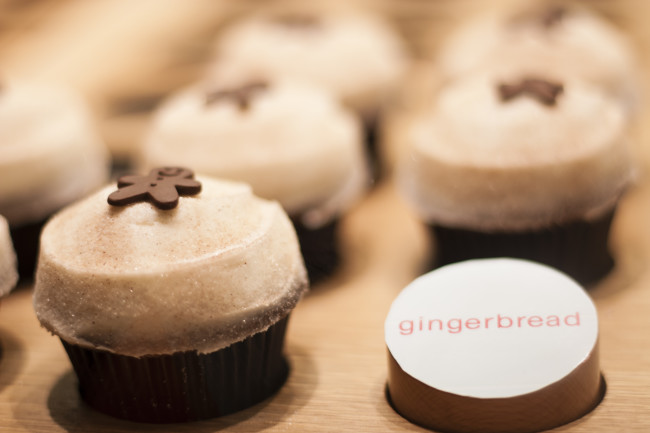 Our final stop of the day was actually an alternate, but it was one of my faves. If a merchant isn't able to accommodate the tour on a certain day (due to an event, etc.), Ofelia has a whole list of pre-vetted backups.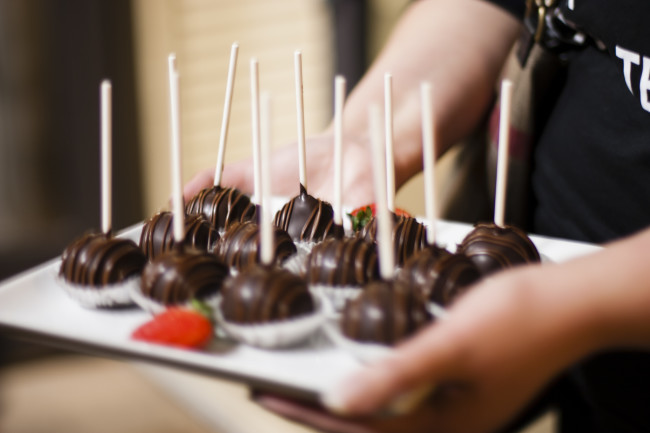 The Chocolate Tour was a lot of fun, and I'd definitely recommend it to both local and visiting chocolate lovers.
– More info –
Chocolate tours run fall to spring. Ofelia will be offering other indoor events over the summer.
Book in advance, especially for weekend tours. As of now, Valentine's Day is already full, but there are openings the day before.
Get $10 off with promo code CHOCOLATE!
Dress for the weather and wear comfy shoes.
You will probably end up with more chocolate than you can eat. You'll have a goodie bag – don't be afraid to use it! Take some chocolate home to enjoy later on.
Thank you to Chocolate Tours of Scottsdale for providing press passes!