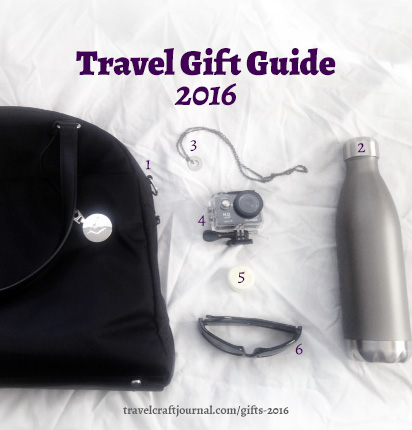 Since last year's road-tested gift guide was a hit, here's my 2016 list of traveler gift ideas I actually own, use, and love!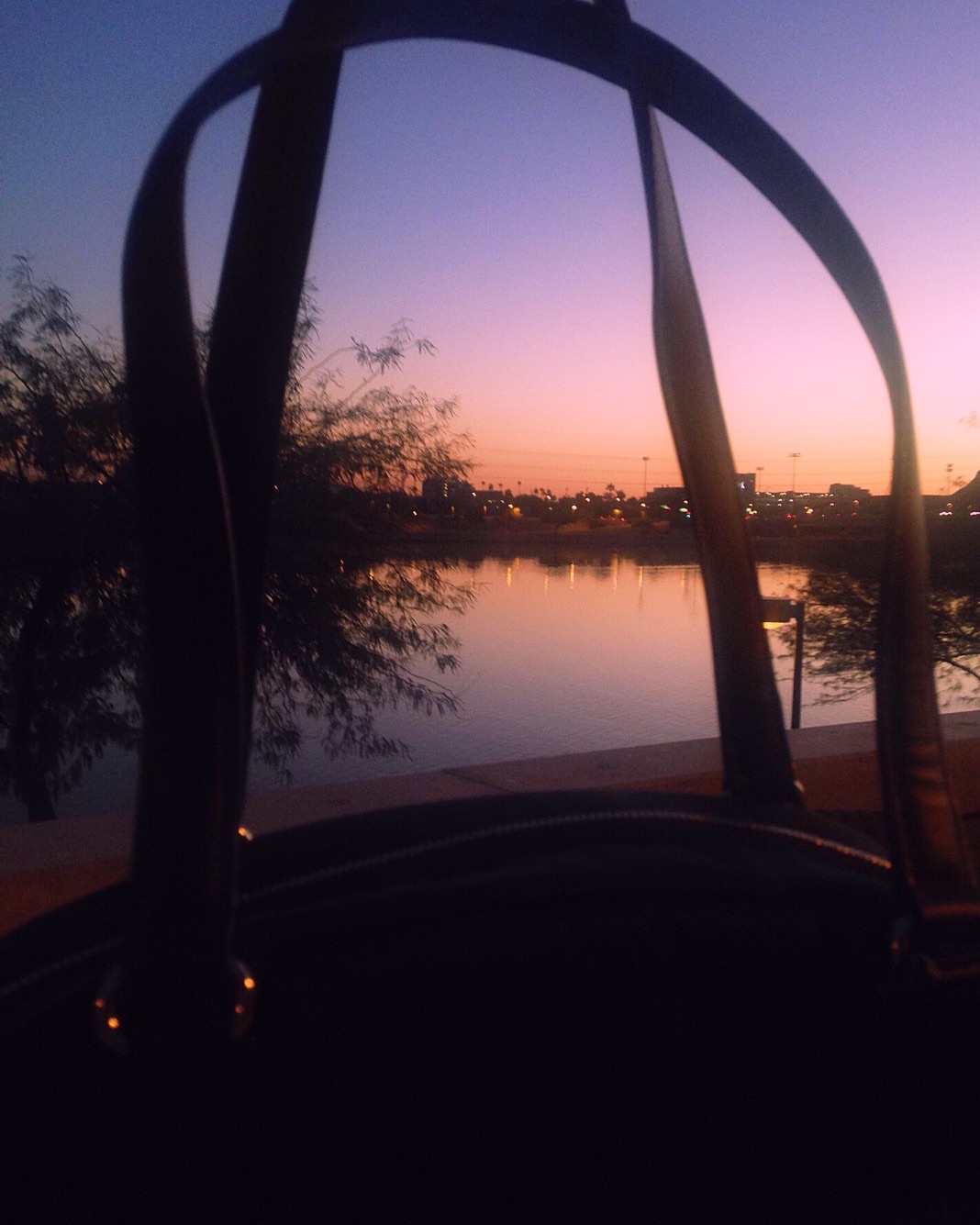 This bag strikes a fabulous balance between being roomy yet sleek, having enough pockets to keep things organized but not so many you go crazy trying to find things. There's even a side pocket that solves the ongoing dilemma of how to pack shoes! It's set up so you can use it for work stuff, craft projects, and/or travel. Sized to be used as an overnight bag or carry-on – it's slim enough even for budget airlines with restrictive carry-on/cabin baggage policies (like RyanAir).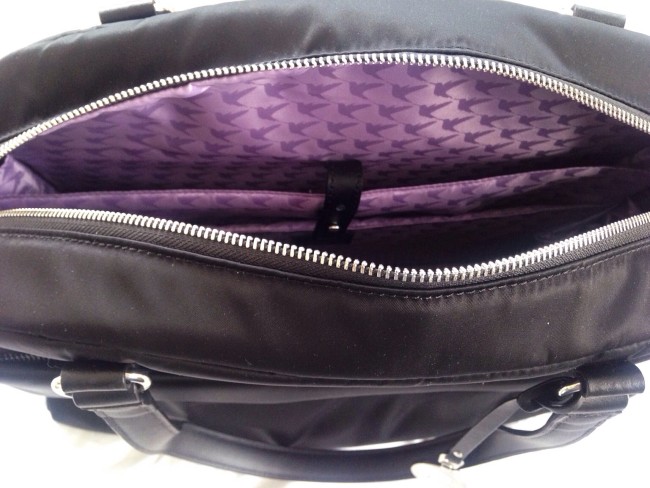 Details:
17″ x 6.5″ x 15″ bag with 9.5″ handles.
Removable shoulder/crossbody strap.
Outside is made from water-resistant nylon with leather handles and silver or light gold hardware.
Available in black, navy, army green, crimson red, burgundy, or heather grey. Lined with poly jacquard (lavender, camel, grey, or azure). Leather handles. Hardware in silver or light gold.
Lo & Sons also sells a slightly smaller overnight bag called The O.M.G.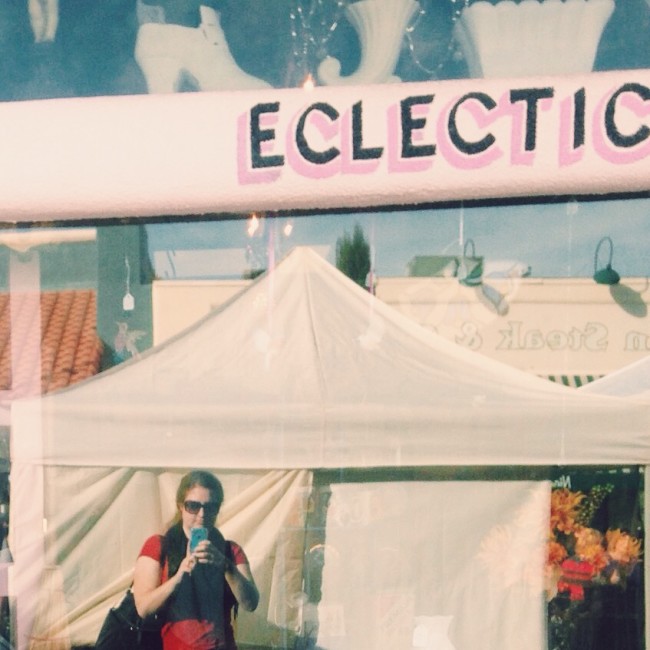 What I have: The O.G. Overnight Bag, black exterior / silver hardware / lavender interior / black handles.
Where to find it: Order on loandsons.com by 12/11 for delivery by 12/24.
Price: $206.50 on sale (reg. $295)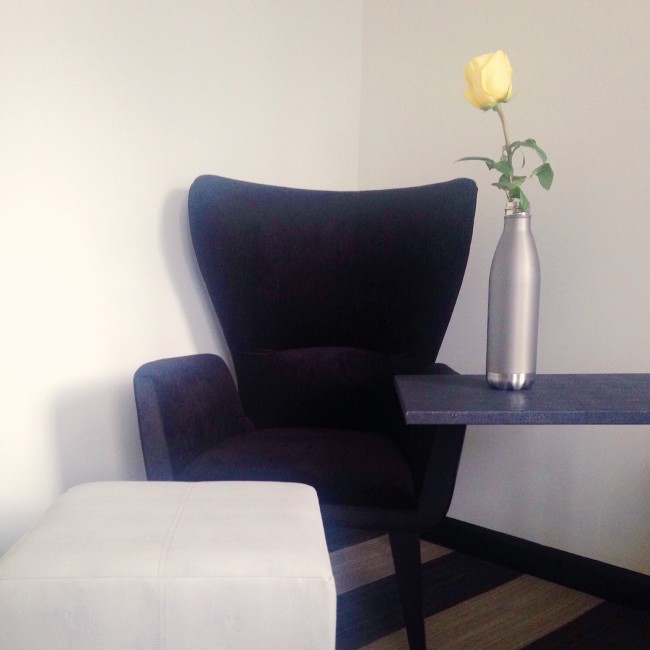 Keeps cold water cold – even in a hot car during summer in Phoenix. Apparently, you can also use it with hot beverages, but I haven't tried that yet. (I have, however, used it as an impromptu vase in my hotel room during BlogHer.)
Details:
Colors include matte black, mossy oak camo, matte army green, neon green, neon orange, neon pink, neon yellow, and gloss white.
Available in 12, 17, 26, or 34 oz. size.
Double wall stainless steel with copper vacuum insulation and threaded stainless steel lid.
Marty's technical explanation of why it works so well: the lack of air between the outer part of the bottle and its inner lining prevents heat transfer, so contents retain their temperature longer.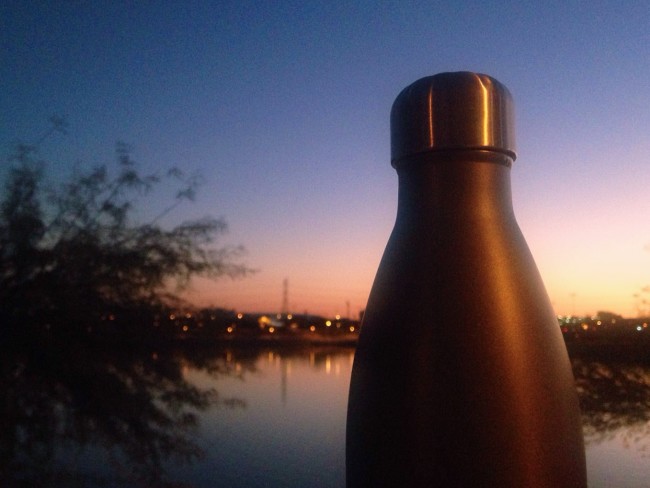 What I have: h2go Force Vacuum Bottle, 26 oz. in matte gray
Where to find it: While manufacturer H2go Hawaii is still building out their online store, you can contact them directly to order. Call (808) 216-7460 or email info@h2gohawaii.com with your shipping address and the model, size, and color of the product/s you'd like to buy. They'll follow up with online payment information. Shipping within the U.S. is included and typically only takes a few days.
Random individual bottles sometimes show up for sale on Amazon and eBay. They're also available in bulk from promotional products vendors.
Price: $29.99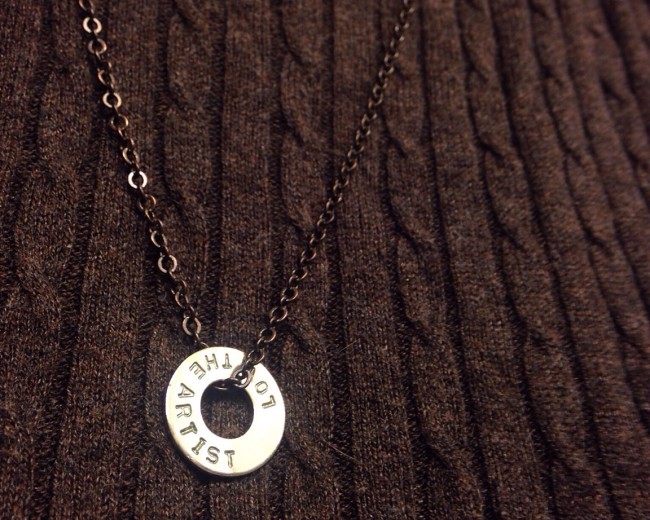 Simple yet elegant jewelry personalized with an intention, value, or encouragement. Perhaps there's an adventurous spirit in your life you could celebrate with a gift of a necklace that said something like "wanderer," "keep exploring," or "play outside."
Details:
Classic necklace available in black, silver, or gold.
Handcrafted in the USA.
They also offer different types of chains, bracelets and gift sets.
To DIY, check out their maker kits.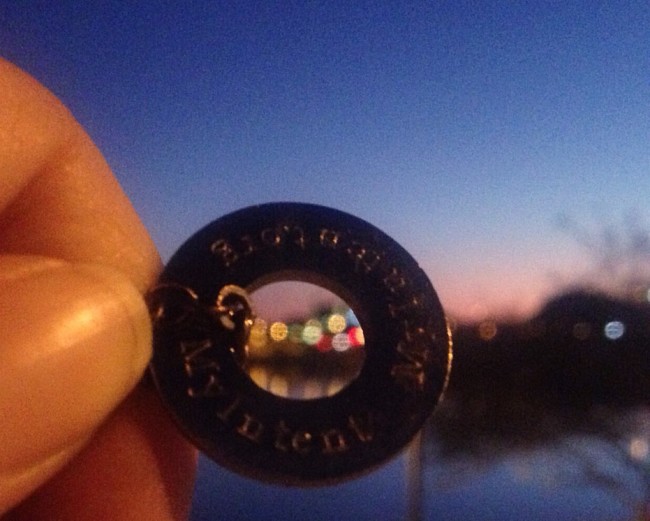 What I have: Classic necklace in silver. (I wrote about the words I chose on Instagram.)
Where to find it: Order on their site, and they'll hand stamp your word. Order by 12/18 for delivery by 12/24.
UPDATE: $5 off when you join MyIntent's loyalty program.
Price: $25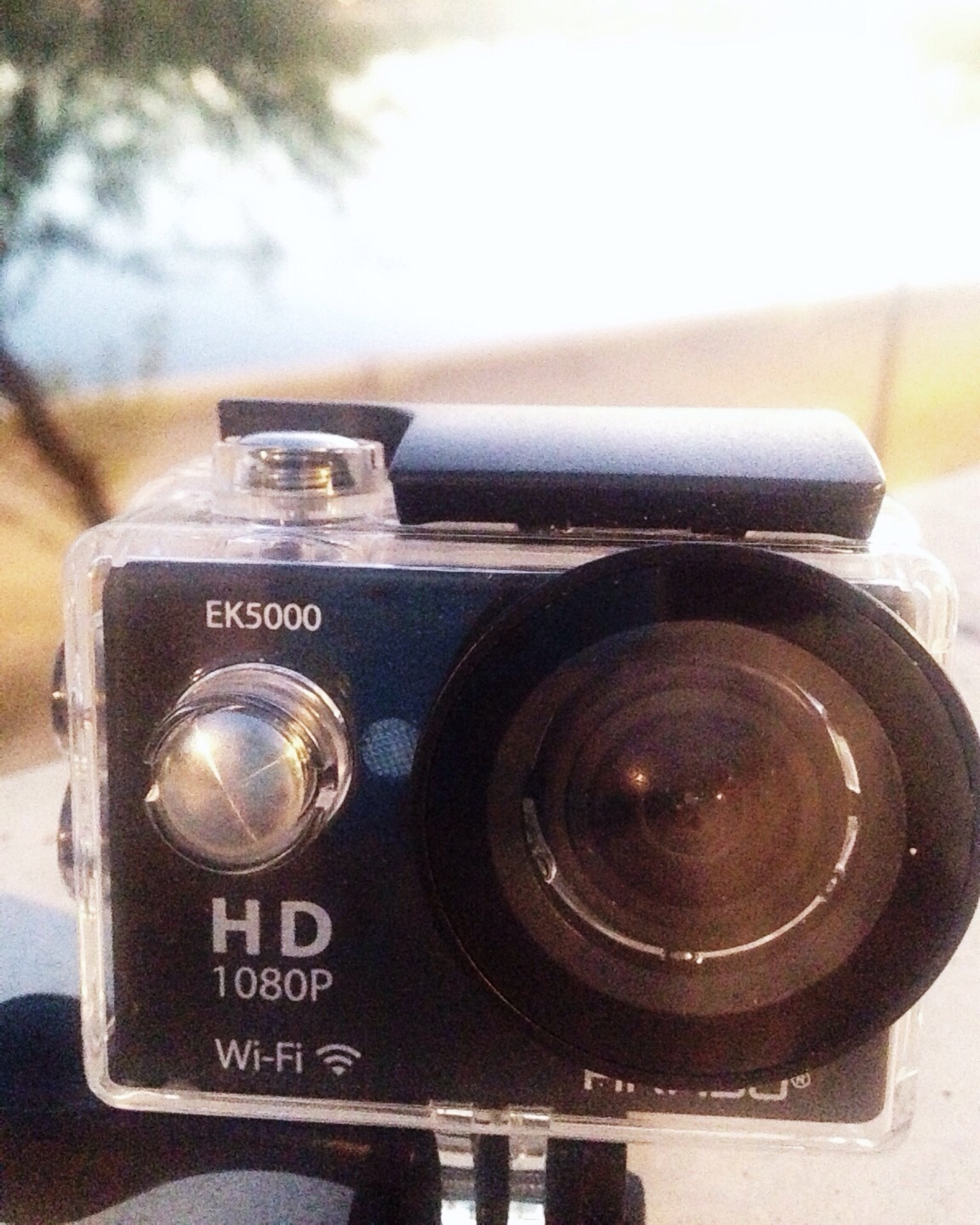 Super compact, lightweight wide-angle camera for photos, video, and timelapse. It has a removable waterproof housing, put to the test in Frida's tank and in the blowing dust at Seven Magic Mountains outside of Vegas. It also comes with more mount options (for helmets, drones, etc.) than I'll probably ever use. I'd recommend it for someone who wants the flexibility to take video anywhere without worrying about wrecking an expensive camera.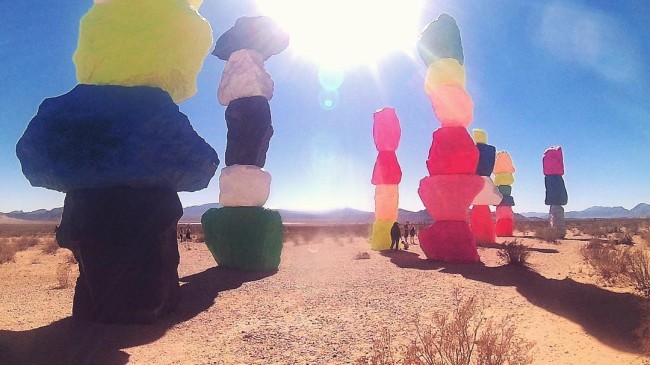 Details:
2-inch LCD screen
170-degree wide angle lens
2 rechargeable batteries
17 mounts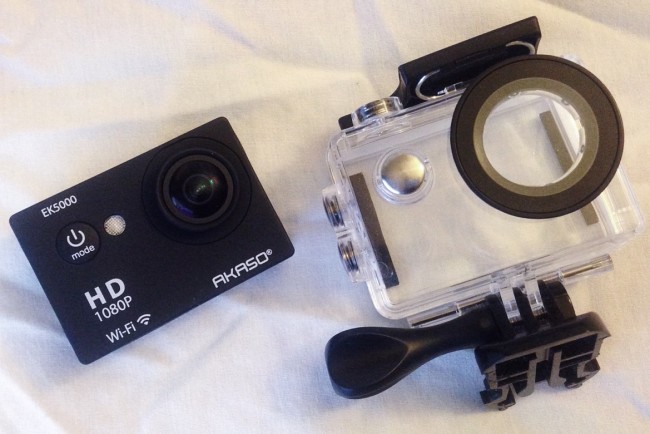 What I have: AKASO EK5000 1080p WIFI Sports Action Camera 12MP HD Waterproof Camcorder in black.
Where to find it: Amazon
Price: $54.99 on sale (reg. $79.99)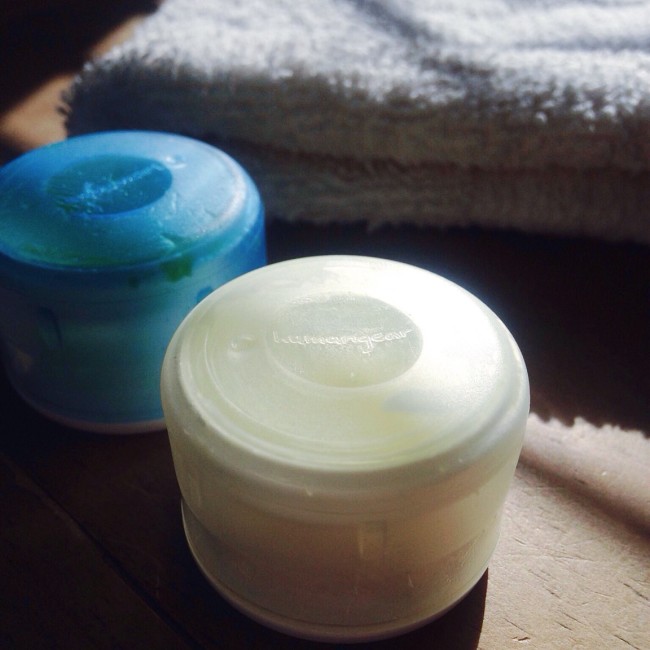 These are so useful for containing little odds and ends you're taking with you – sunscreen, pills, earrings. They're easy to open, but we haven't had one leak yet. Humangear also makes the GoTube from last year's guide.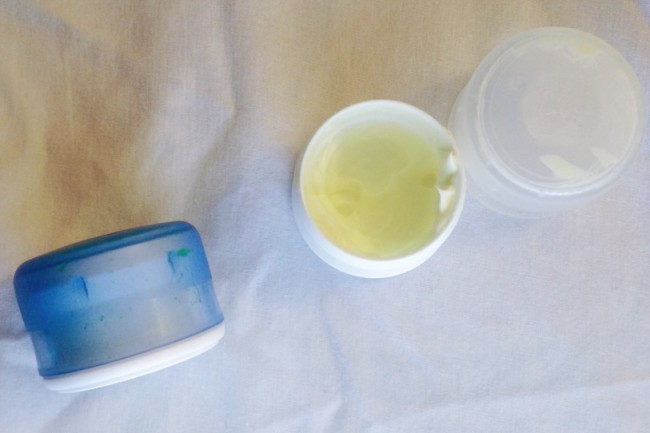 Details:
Sold in sets of 3 in a mix of colors.
Food-safe.
100% BPA-free, PC-free, and phthalate-free.
What I* have: Humangear GoTubb .9 cubic inches (14 cc) set of 3 in clear / green / blue
*Technically, what Phillip has. But I borrow them pretty regularly.
Where to find them: Humangear.com, REI, possibly Target.
Price: $6.99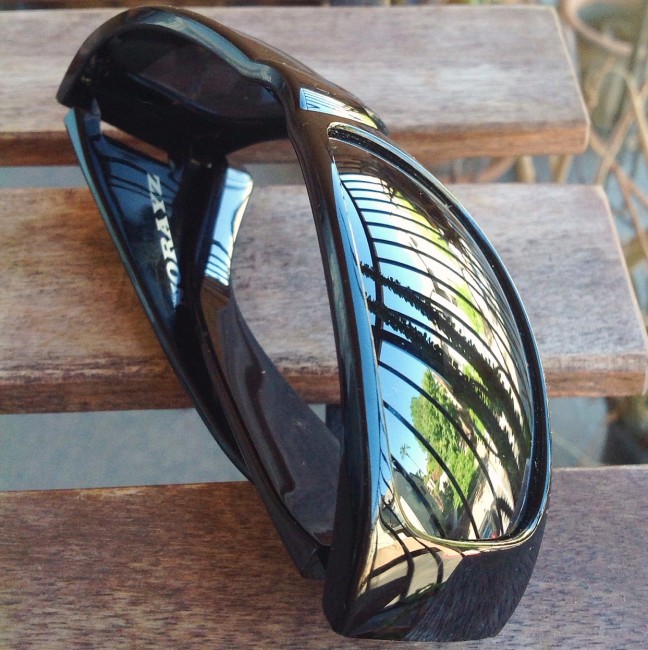 As you may recall from our previous review, NoRayz sunglasses are comfortable, built well, and excellent for blocking the sun.
Details:
Polycarbonate, polarized lenses.
Blocks 100% off UVA and UVB rays.
Handcrafted in the USA.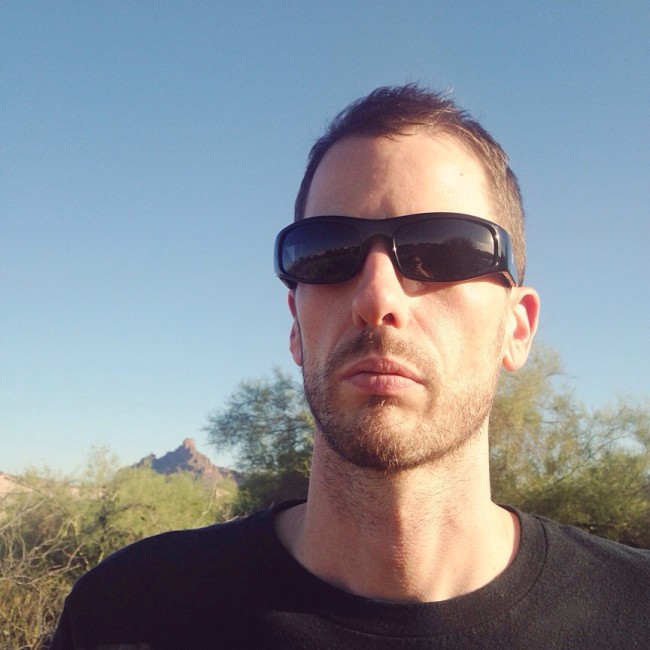 What I have: Sedona sunglasses (Marty has the Yuma model)
Where to find them: Order through the NoRayz site by 12/14 for delivery by 12/24.
Price: $150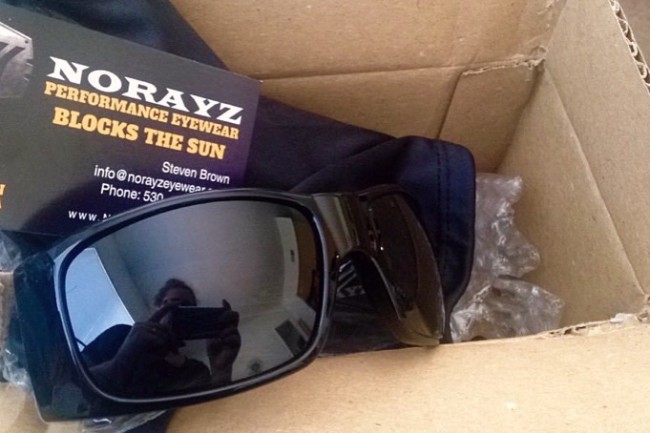 ---
Yes, some of this was free…
Lo & Sons provided The O.G. bag for review.
NoRayz provided the Yuma and Sedona sunglasses for review.
The MyIntent necklace was a gift from MyIntent to BlogHer speakers.
The h2go Force bottle came from a BlogHer sponsor event with the GoRVing organization. They were there to promote RV traveling and not beverage containers. However, campers don't fit in swag bags.
…but it's all really great stuff that I feel is worth recommending.