The Happenings List is made up of things I would do if I could do everything and be everywhere.
This edition includes September and October events in Italy, Spain, the UK, and the U.S. – specifically, Arizona, California, Colorado, Massachusetts, New York, Pennsylvania, Virginia, Washington (state), and Washington D.C. If you are able to go to something on the list, please tell me about it!
Look for the asterisks (**) to read more about a place or event on Travelcraft Journal.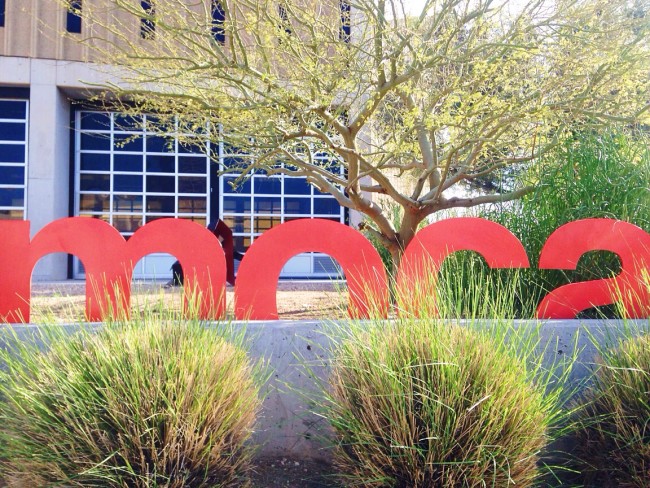 +Arizona
Now – Sep 29, Tuesdays, Thursdays, and Fridays, 10am to 5pm
Beasley Art Gallery, Northern Arizona University, Flagstaff
Annual community show that allows you to draw on the gallery's walls.
Now – Oct 1
MOCA, Tucson
Site-specific installation by Virginia Overton in response to the Neo-Brutalist space of MOCA's Great Hall.
Sep 1, Oct 6, Nov 3, Dec 1 every 30 minutes from 6-10pm
Mesa Community College, Mesa
Monthly Planetarium shows open to the public the first Friday of the month during the Fall semester. Free admission (first come, first served).
Sep 7, 7pm
Tucson Museum of Art, Tucson
Explore how opera is created with live performances, theatrical make-up demonstrations, and Q+A sessions with Arizona Opera. Free.
**Arizona Opera's World Premiere Riders of the Purple Sage.
Sep 15-24
Central and Southern Arizona
Restaurants throughout the state offer prix-fixe dinners for $33 or $44 per person.
Sep 16, 8am
Spur Cross Ranch Conservation Area, Cave Creek
Moderate two-hour hike to visit petroglyphs created by the Hohokam people hundreds of years ago. $3 entry.
7pm. Outdoor performances by Ballet Arizona. Free.
Sep 21. Beardsley Park, Sun City West.
Sep 22. Fountain Park, Fountain Hills.
Sep 23. Steele Indian School Park, Phoenix.
Sep 28. Tempe Center for the Arts Amphitheater, Tempe.
Sep 30. Estrella Lakeside Amphitheater, Goodyear.
The Story of Opera in Wine
A talk on opera's history is paired with a tastings of European wines. Part of Arizona Opera's OperaCon. Tickets $20. Registration required.

Sep 30, 7am
Lake Pleasant Regional Park, Peoria
Volunteers are wanted to clean up trash in the park. Free full-day park entry for people who sign up online and help from 7am to 11am. Check in the morning of the event at the main contact station of Lake Pleasant Regional Park.
Oct 6-7
WestWorld, Scottsdale
Craft, home, food, beauty, entertaining, wellness, and photography classes and over 200 exhibitors. One-day tickets $8-29, not including class kit fees.
Oct 11, 7pm
Tucson
Screening of Jean Cocteau's classic film La Belle et la Bête (Beauty and the Beast) with an updated soundtrack by Philip Glass. Part of Arizona Opera's OperaCon. Tickets $5.
Oct 14-15
Salt River Fields at Talking Stick, Scottsdale
Festival with about 50 restaurants serving $2 tacos, lucha libre wrestling, live music, tequila and margarita expos, and chihuahua beauty pageant. 1-day tickets $12.
Oct 14, 12-5pm. Tequila Expo: Up to 10 samples of fine tequila from a selection of over 100. Tickets $20 + festival admission.
Oct 15, 12-5pm. Margarita Tent: Showdown between local bars and up to 10 cocktail samples. Tickets $20 + festival admission.
Oct 15, 2:30pm. Chihuahua Beauty Pageant: Participant  application fee ($15-25) supports the Arizona Chihuahua Rescue.
Oct 14-15
Pine-Strawberry Community Center, Pine
Local apples, antique show, book signings by local authors, and chili cookoff. Free entry + $5 to taste/judge.
Oct 21, 2017 – March 2018
Arizona-Sonora Desert Museum, Tucson
Watch hawks, falcons, and owls fly completely untethered in the open desert, while a narrator explains the characteristics of each species. Two presentations daily (at 10am and 2pm) with different birds of prey native to the Sonoran Desert region each time. Included with admission.
Oct 28-29
Mesa Arts Center, Mesa
Food, market, live entertainment, and handmade altar contest. Free admission.
Nov 3-5
Scottsdale
Visit artists' studios, see artists at work, and purchase art. Free admission.
Nov 3-5
Tucson Convention Center
Community-based pop culture convention with a mission statement of "Pop Culture For All!" Full weekend passes $30.
Nov 17-19, 24-26
Cave Creek, Arizona
Self-guided tour of open artist studios in the Cave Creek and Scottsdale area with demonstrations and art for sale. Free admission.
Dec 2, 8:30pm
Virginia G. Piper Theater, Scottsdale
Gala to Benefit Scottsdale Arts Education + Outreach featuring Ansel Adams photography set to music. A full orchestra will perform a commissioned symphonic work by Dave Brubeck and his son Chris Brubeck. Concert + after-party tickets $75.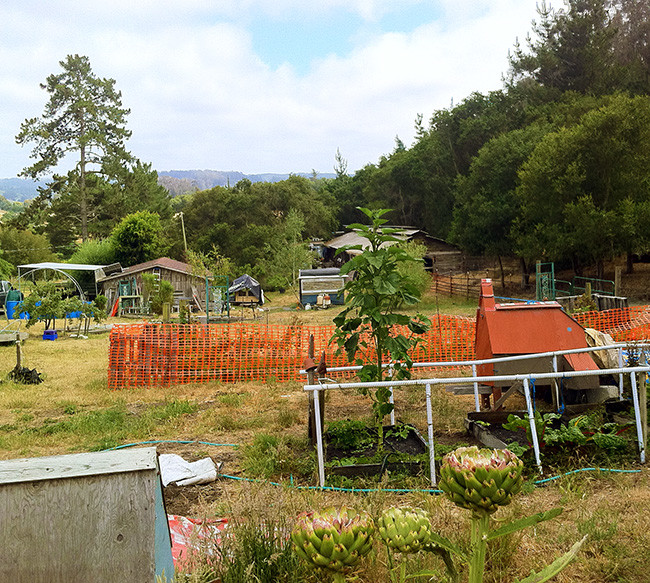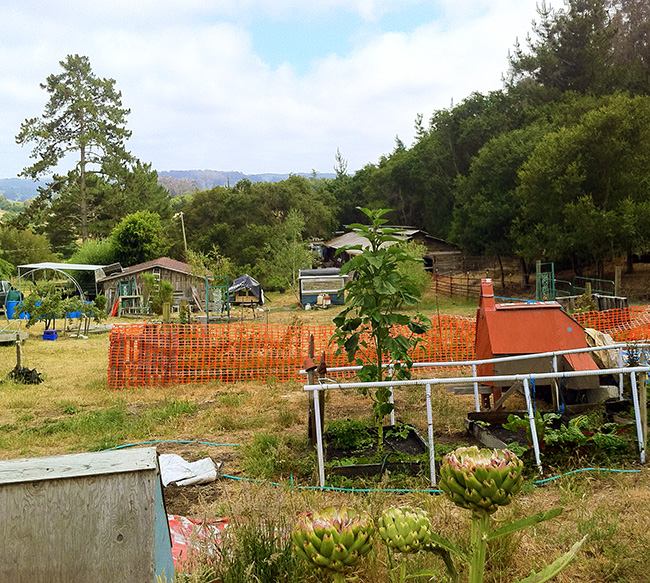 +California
Now – Oct 31
Sierra Azul Nursery and Gardens, Watsonville
Eleventh annual Pajaro Valley Arts (PVA) sculpture exhibition in the two-acre Sierra Azul Nursery demonstration gardens.
**Trailer or Tipi camping about 20 minutes from Watsonville (#2).
September 15 – 17
Monterey County Fairgrounds, Monterey
The longest-running jazz festival in the world, celebrating the legacy of jazz with performances and educational programs. Tickets: Full weekend $145-410, Single day $45-164. Daily parking $15-40
Sep 16 – Dec 30
Palo Alto Art Center, Palo Alto
Group exhibition of artists who believe in the importance of play and make it part of their work.
Opening celebration: Sep 15
Includes work by Robert Xavier Burden, who creates intricate designs centered around toys.
Nov 18, 8:00pm
The Wiltern, Los Angeles
Performance of Sgt. Peppers Lonely Hearts Club Band in its entirety to celebrate the album's 50th Anniversary. The Fab Faux with The Hogshead Horns, The Creme Tangerine Strings, and Erin Hill. Ages 5+. Tickets $40-65. To skip service charges, buy tickets in person at the Hollywood Palladium box office Saturdays from 10am-2pm, except holiday weekends.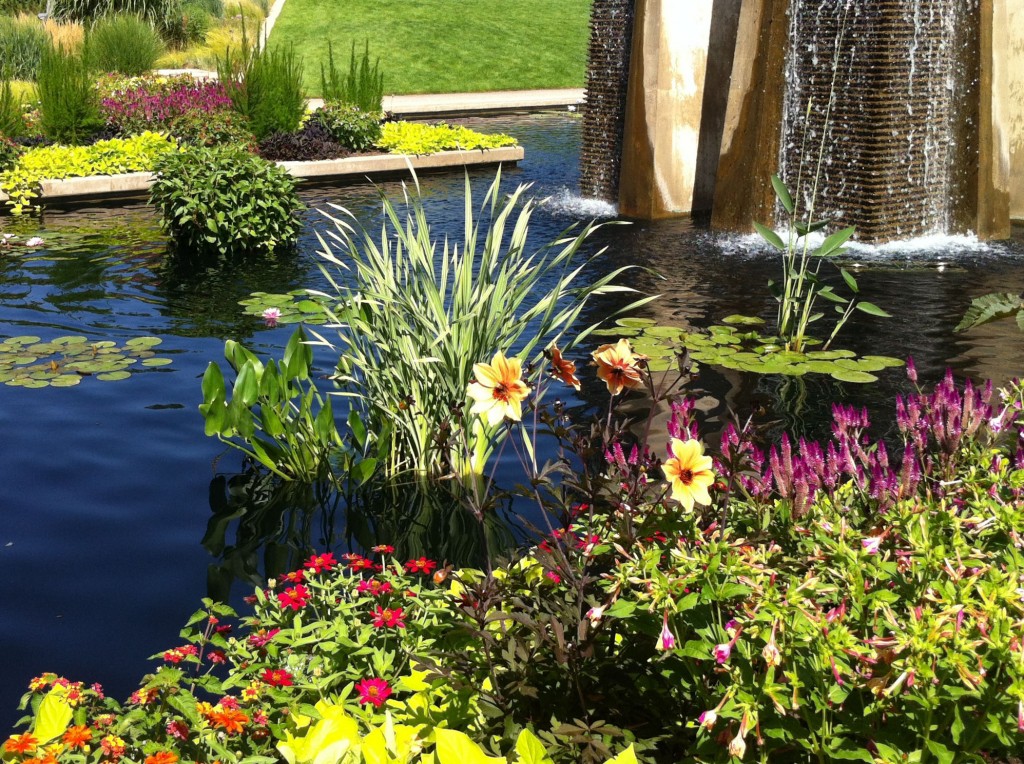 +Colorado
Now – Sep 24
Denver Botanic Gardens
Large metal sculptures by artist Alexander Calder placed throughout the gardens. Included with admission.
**Denver Botanic Gardens.
Sep 9, 10am
Downtown Loveland
Sidewalk chalk art festival and fundraiser for Alternatives to Violence (ATV) victim services.
Sep 12 – 26, Tuesdays, 5:30pm
Center for the Arts, Crested Butte
Create a set of five stackable sterling silver rings with different metal textures. In the process, learn soldering, annealing, chasing and polishing, as well as how to safely  handle a jeweler's tools. $85 + $45 Supply Fee. Includes take-home resource and instruction packet.
+Massachusetts
Museum of Fine Arts, Boston Exhibitions
Now – Feb 25, 2018. The Andes Inverted: Immersive installation by Daniela Rivera with materials, images, and sounds gathered from Chile's Chuquicamata copper mine.
Sep 24, 2017 – Sep 3, 2018. Mark Rothko: Reflection: Exhibition of 11 Rothko pieces on loan from the National Gallery of Art in Washington, D.C. that show the continuity of the artist's work within western artistic tradition.
Sep 30, 2017 – Jun 3, 2018. Black and White Japanese Modern Art: Display of a newly acquired, large-scale calligraphy by Inoue Yūichi, along with a selection of other monochrome avant-garde works from postwar Japan.
Sep 17, 10am
Derby Square, Salem
Juried selection of vendors of vintage furniture and clothing, antiques, and architectural salvage, as well as a handmade goods by local artisans.
**A Weekend in Salem.
+New York
Frank Lloyd Wright's Arts + Crafts Ideals in Buffalo
Edmund B. Hayes Hall, University at Buffalo
Buffalo is celebrating the 150th birthday of Frank Lloyd Wright and the region's role in the American Arts + Crafts movement.
Sep 10, 11am
Q.E.D., Astoria
Course on making kimchi, its health benefits, and the science behind fermentation. Fee $45.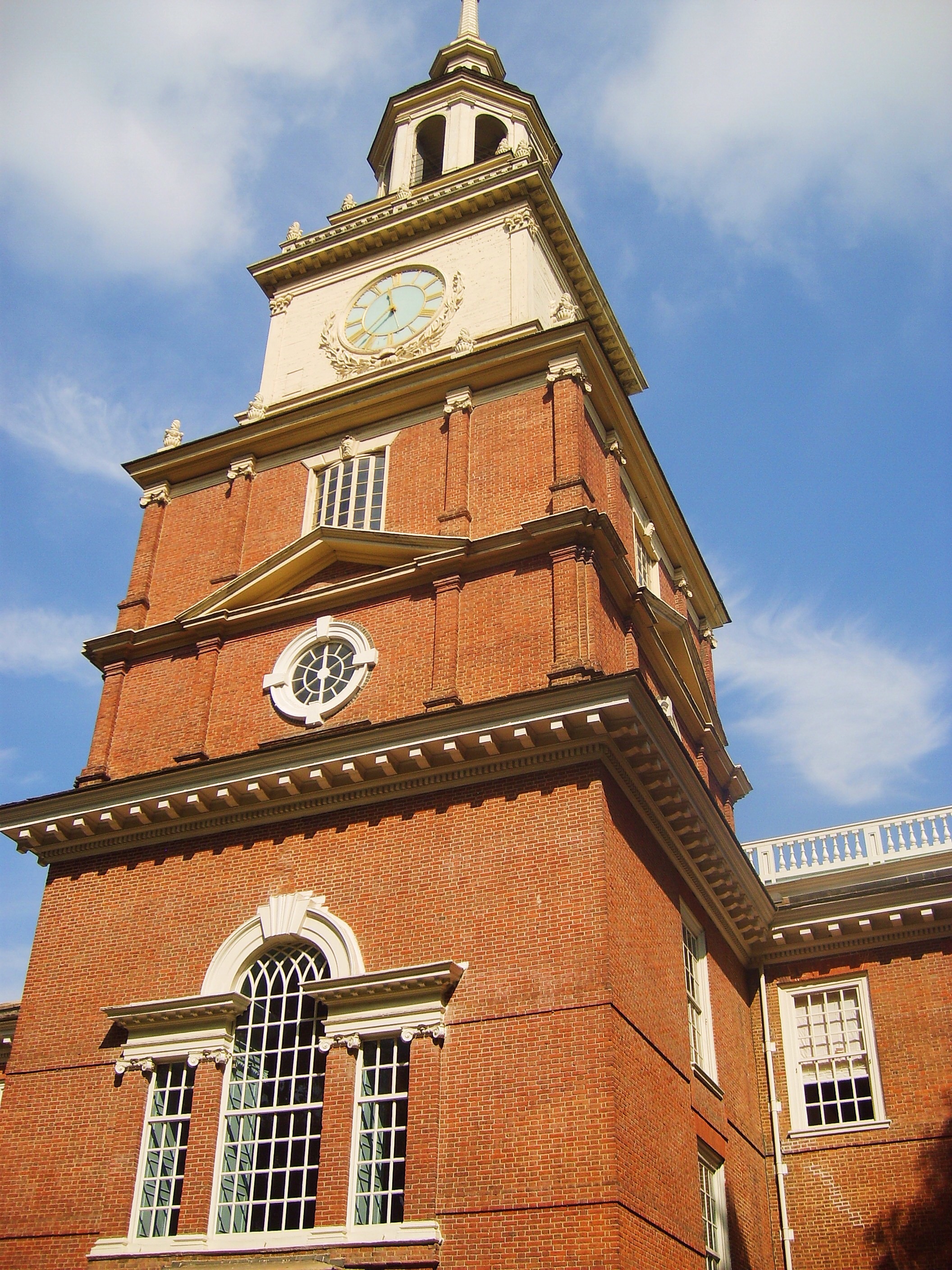 +Pennsylvania
Sep 14-25
Philadelphia
25 performances of new and classic operas at multiple venues across Philadelphia.
Sep 16-24. We Shall Not Be Moved: World Premiere chamber opera with classical, R&B and jazz singing, spoken word, contemporary movement, and video projection. Tickets $50-100.
Sep 23, 7pm. Opera on the Mall: Screening of an opera broadcast at Independence National Historical Park. Free.
Oct 7, 10:30am
Mennonite Heritage Center, Harleysville
Autumn festival with Mennonite folk craft and farming demonstrations, wagon rides, and Pennsylvania Dutch (German) food – like scrapple, ground cherry pie, and a large caldron of apple butter! Proceeds help support the Mennonite Heritage Center.

+Virginia
Now – Oct 27, Saturdays and Sundays at 2pm. Harvest Tasting Tour: One-hour tour of Thomas Jefferson's vegetable garden with a tasting of seasonal produce from the garden. Monticello Day Pass required + $15 ticket.
Sep 9. 2017 Heritage Harvest Festival: Celebration of Thomas Jefferson's agricultural and epicurean legacy.
Sep 30, 9:15am. Get to Know Your Trails: Monticello Trail Ranger-lead walk along a woodland path to learn about the trail's history. Tickets $18.
**Monticello.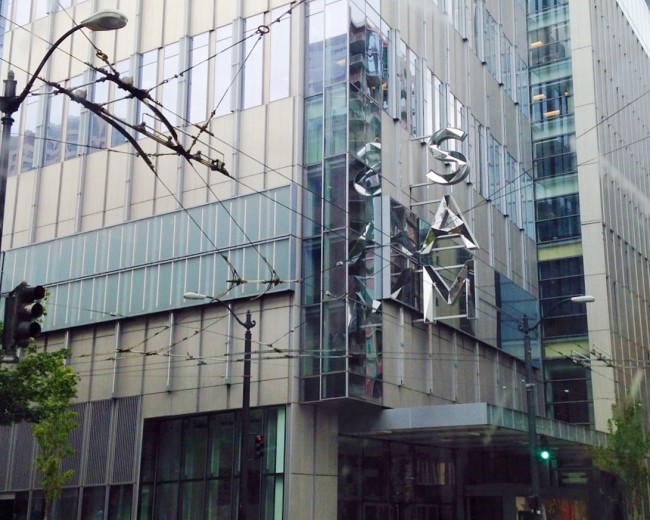 +Washington
**A short visit to Seattle.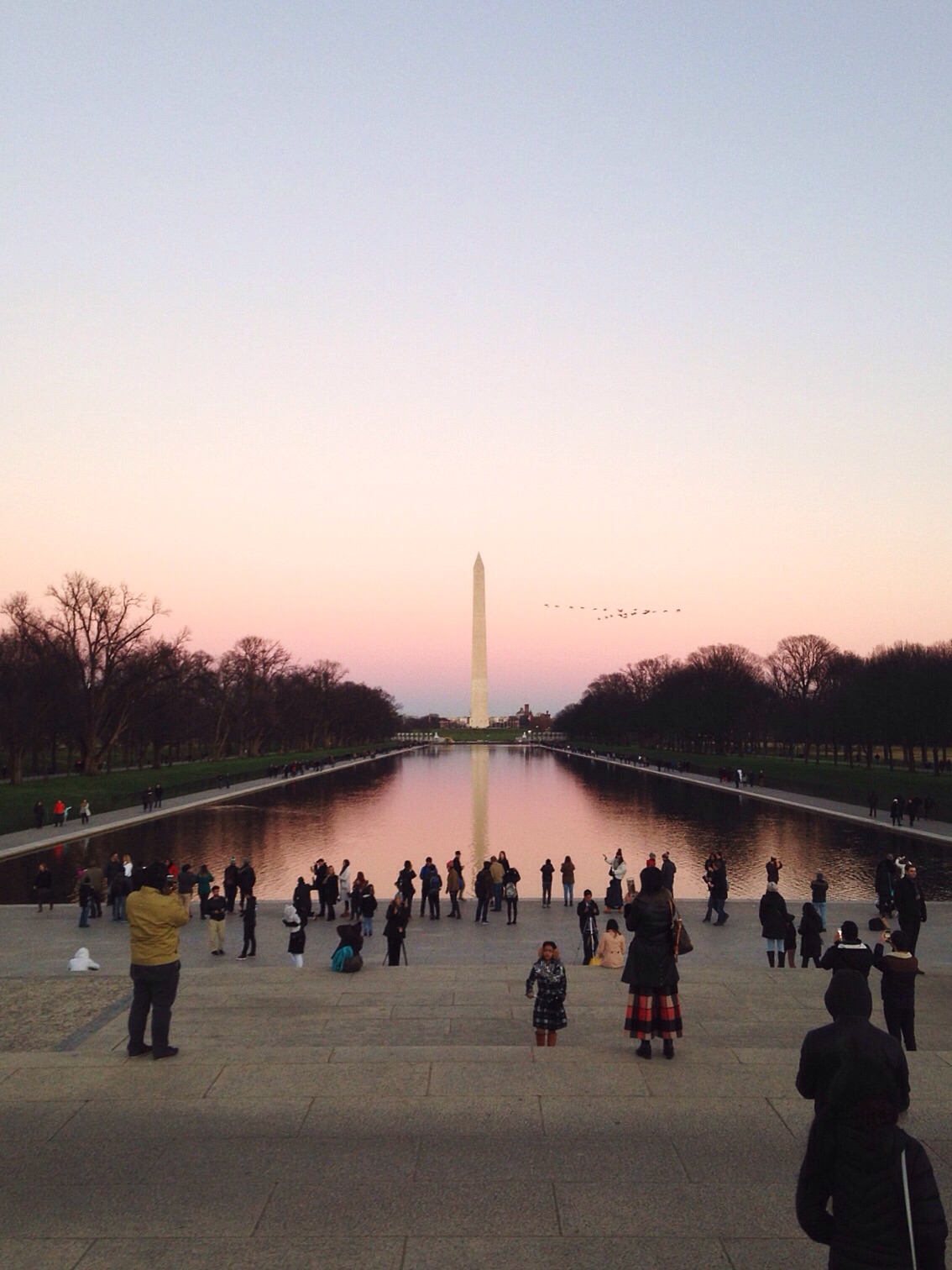 +Washington D.C.
Now – 2019
Natural History Museum
Understanding this unique tusked whale through traditional Inuit knowledge and scientific research.
First + third Wednesdays, 1:30pm
National Museum of African Art
Drop-in workshops highlighting different artistic processes. All skill levels and ages welcome. Free.
Sep 6. Bead Making: Create and string paper beads.
Sep 20. The Big Draw: Introduction to African art and drawing fundamentals, followed by guided tour through African Mosaic exhibition and sketching. All materials provided. Registration required.
**Navigating the National Mall in Washington D.C.

INTERNATIONAL
+Italy
Now – Sep 14
Castel Sant'Angelo, Rome
Art, music and theater at the second-century Mausoleum of Hadrian (the tomb-turned-castle-turned-museum). Tickets €14. Includes admission to Castel Sant'Angelo and Palazzo Venezia.
Sep 2, 9pm. Sonia Bergamasco reads "Ritratto di donna" (Portrait Of A Woman)
by Nobel Prize in Literature winner Wislawa Szymborska.
Sep 7, 9pm. Two for You: jazz covers by Max Ionata and Dado Moroni.
Sep 14, 9pm. "La valigia di Ravel" by Fabrizio Sinisi, with Sandro Lombardi and the Maggio Musicale Fiorentino orchestra.
Sep 14, 11pm. Live concert with Dewey Dell.
Now – Nov 26
Giardini and Arsenale, Venice
"Viva Arte Viva" – International exhibition of visual art, theater, architecture, music, dance, and film. Full regular tickets €25.
Aug 30 – Sep 9. Venice International Film Festival.
Sep 29 – Oct 8. International Festival of Contemporary Music.
Aug 30, Sep 3
Canal Grande, Venice
Centuries-old parade of gondolas and other traditional boats, as well as the most important races of Venice's rowing season.
Aug 30: Presentation of the teams and blessing of the gondolini.
Sep 3, 4pm: Historic boat parade on the Grand Canal, followed by races.
A celebration of the city's tradition of glass artisans.
Sep 23 – Oct 1
Piazza della Libertà, San Sisto di Piandimeleto
50th Edition Regional Mushroom Show.
Nov 3-5
The Oval, Torino
International Fair of Contemporary Art with emerging as well as established contemporary artists from nearly two hundred international galleries.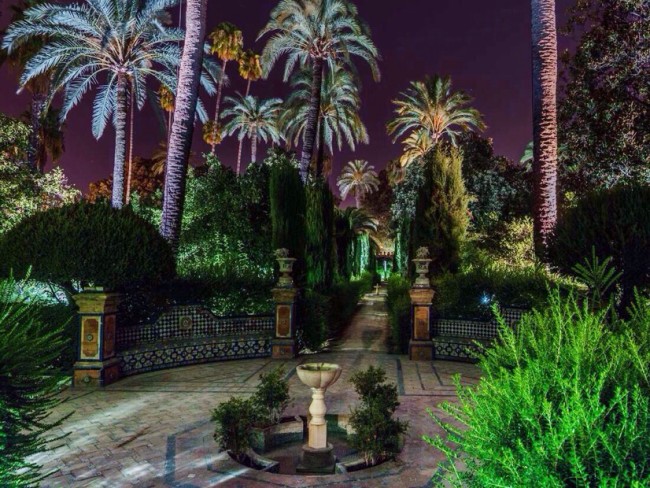 +Spain
Now – Sep 9, 10:30pm
Real Alcázar, Sevilla
Nightly (Monday – Saturday) concerts in the gardens of a historic palace, including flamenco, classical, and world music. Doors open at 9pm, so you can explore the gardens before the concert. Beverages available for purchase. Ages 8+. Tickets €6.
+UK
Now – Dec 31
Barbican Centre, London
Clue solving, drawing and games for families along the Barbican do-it-yourself adventure trail. Pick up a free trail kit for The Big Barbican Adventure from the Barbican Centre Information Desk on Level G. Allow at least one hour to complete the trail. Ages 6+. Free.
---
---
---
While I've done my best to be accurate, sometimes things change or weren't listed correctly in the first place. Also, I choose events that seem fun, unique, and like something you'd be interested in, but your mileage may vary. I may not endorse everything connected with a particular event, organization, venue, etc. So consider this your starting point, double check the details, and then venture forth!
---
Italy photo via Regata Storica.
Spain Real Alcázar photo via Noches en los jardines del Real Alcázar.
Read More