The Happenings List
Our curated list of upcoming festivals, workshops, shows, and other goings-on for makers and explorers – June through August 2017 (and beyond)! If you go to something from one of our Happenings Lists, please tell us all about it!
Read on for events in Italy, Germany, the UK, and the U.S.: Arizona, California, Colorado, Florida, Indiana, Massachusetts, Nevada, New York, Pennsylvania, and Virginia.
Asterisked (**) items link to related posts on Travelcraft Journal.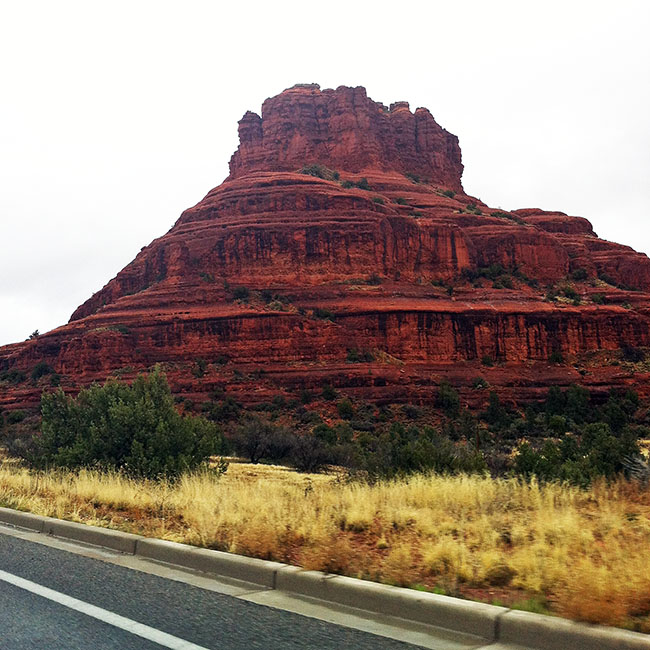 +Arizona
Jun 9, 6:15pm + Jul 8, 6:30pm + Aug 7, 6pm
Red Rock State Park, Sedona
2-mile interpretive hike led by a knowledgeable naturalist. Watch the sunset from an overlook and hike back by moonlight. Arrive at least 30 minutes early with water and a flashlight. $5 fee + park admission ($7/adult). Reserve your spot at least one day in advance by calling Red Rock State Park at (928) 282-6907.
Jun 10, 1pm
Tempe Public Library, Tempe
Tempe Urban Forestry Master Plan co-author Bonnie Richardson talks about the benefits, care, and planning of trees. 18 yrs+
Jun 17, 6pm
JW Marriott Tucson Starr Pass Resort + Spa, Tucson
Celebrate the "Best 23 Miles of Mexican Food in America" with Food demos, live music, and menu samplings from local wineries, breweries, and Mexican restaurants. Tickets $49.
**Feburary photo + Tucson Mexican food.
Jun 17-24, 8pm
South Rim: Grand Canyon Visitor Center
North Rim: Grand Canyon Lodge
Nightly astronomy programs, slide shows, constellation tours, and telescope viewing. Free.
Jun 24, 7pm
Riordan Mansion State Historic Park, Flagstaff
Readers theatre presentation on the development of Atlantic Coast theatrical culture in the Arizona Territory with humorous anecdotes and excerpts from the plays.
Jun 24 + Jul 22 + Aug 26
8:30am
Boyce Thompson Arboretum, Superior
Leisurely guided tour through the Hummingbird-Butterfly Garden, Demonstration Garden and Children's Garden collections to see, photograph and learn about butterfly species. Included with admission.
Jun 24, 6pm + Jun 25, 11am
Chef Chamberlin's Office, Phoenix
Step-by-step tips for creating a seasonal three-course dinner (and wine pairings!) with St. Francis Mixologist Titus Fauntleroy, Phoenix Public Market Café Pastry Chef Sarah Chisholm, and Chef Aaron Chamberlin. Tickets $100.
Jun 25, 1pm
Arizona Opera Atrium, Phoenix
Screening of The Magic Flute with gelato and wine available for purchase. Free.
**Lunch with Arizona Opera.
July 23, 8am
Boyce Thompson Arboretum, Superior
Guided tour along Curandero Trail with desert plant enthusiast Jim Shepherd with a tasting of desert edible samples including prickly pear jelly, nopalitos, mesquite flour, and agave nectar. Trail is not wheelchair accessible. Included with admission.
**Video of desert edibles cooking demo at Mission Garden, Tucson.
August 19, 30 minutes after sunset
Homolovi State Park Visitor Center Museum and Observatory, Winslow
Stargazing at Homolovi's Visitor Center Museum and Observatory. Included with park admission.
Aug 30 – Sep 3
Hotel Congress plaza
5-day music festival with over 40 national and regional acts. Ages 16+. Tickets $15-20.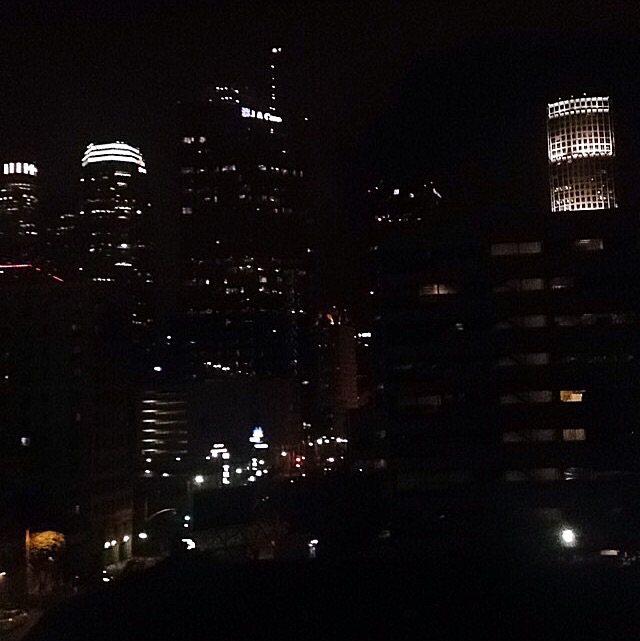 +California
Jun 1 – Oct 31
Sierra Azul Nursery and Gardens, Watsonville
Eleventh annual Pajaro Valley Arts (PVA) sculpture exhibition in the two-acre Sierra Azul Nursery demonstration gardens.
**Trailer or Tipi camping about 20 minutes from Watsonville (#2).
Jun 3, 10am
Santa Cruz Museum of Art + History
Local artisans give talks and demonstrations about their creative process and how their products are made.
Jul 14-28
Los Angeles
Fixed-price menu at restaurants throughout Los Angeles.
September 15 – 17
Monterey County Fairgrounds, Monterey
The longest-running jazz festival in the world, celebrating the legacy of jazz with performances and educational programs. Tickets: Full weekend $145-410, Single day $45-164. Daily parking $15-40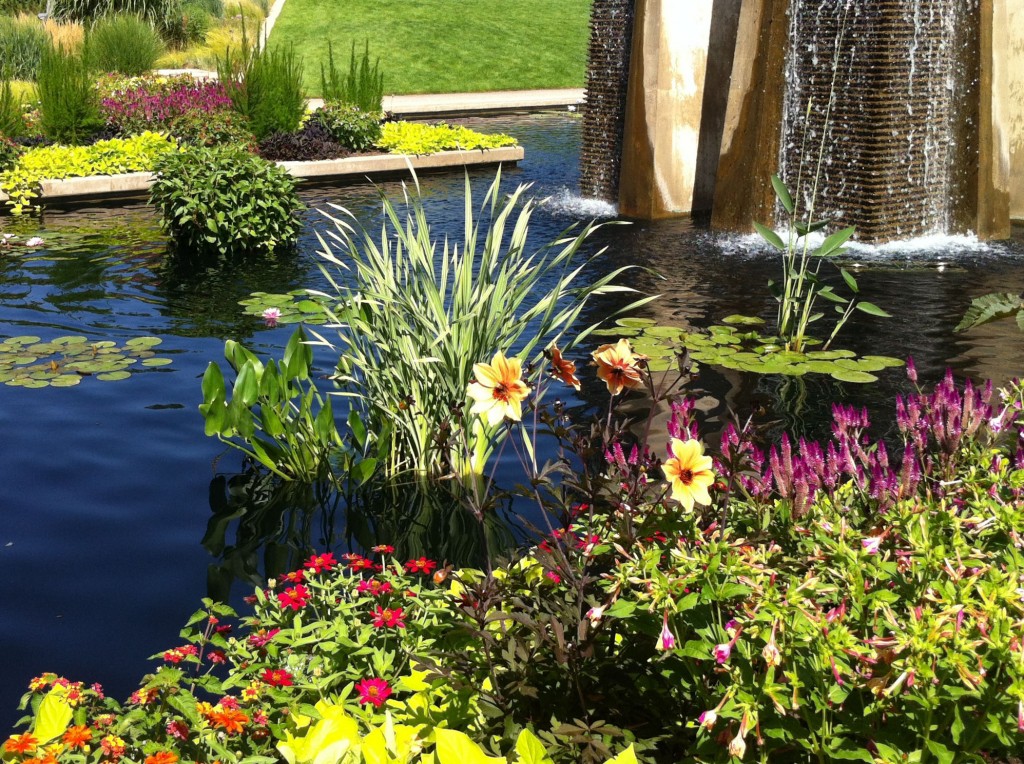 +Colorado
Now – Aug 6
Denver Botanic Gardens, York Street – Gates Garden Court Gallery
Exhibition of collage works by artist Teresa Booth Brown. Free.
Now – Sep 24
Denver Botanic Gardens
Large metal sculptures by artist Alexander Calder placed throughout the gardens. Included with admission.
**Denver Botanic Gardens.
June 9, 6pm: Artist Demonstration and Discussion. Sally Elliott shares her painting process and inspiration.
Jul 14, 6pm: Strings in the Gallery. Concert in the Main Gallery by the Fort Collins Symphony Orchestra.
Jul 20, 1pm: Painting Workshop with Sally Elliott. Learn experimental techniques in watercolor and gouache. Pre-registration required. Fee $50 non-members.
June – August
Denver Botanic Gardens, York Street – UMB Bank Amphitheater
Concerts in the round with garden admission included. Bring your own food or pre-order a picnic supper from Offshoots Café ($38 for two people). As of writing this, tickets are still available for the following shows:
Jun 13, 6:30pm. Punch Brothers. Tickets $69
Jul 28, 6:30pm. The Mavericks. Tickets $65
Aug 3, 6:30pm. Dwight Yoakam. Tickets $82-182
Aug 7, 6:30pm. Randy Newman. Tickets $74
Aug 27, 6:30pm. Lucero with special guest Paper Bird. Tickets $62
Jun 22 – Jul 27, Thursday evenings
Foote Lagoon Amphitheater, Loveland
Weekly outdoor concert series.
July 8, 5pm
Peters Park and 5th Street, Loveland
Cherry pie contest, vendor booths, activities for kids, and live music by Dixie Leadfoot (Rockabilly/Country/Swing) and Joe O'Bryan Band (Blues/Rock). Pie by the slice, ice cream, and drinks available for purchase. Free admission.
Sep 9, 10am
Downtown Loveland
Sidewalk chalk art festival and fundraiser for Alternatives to Violence. Free.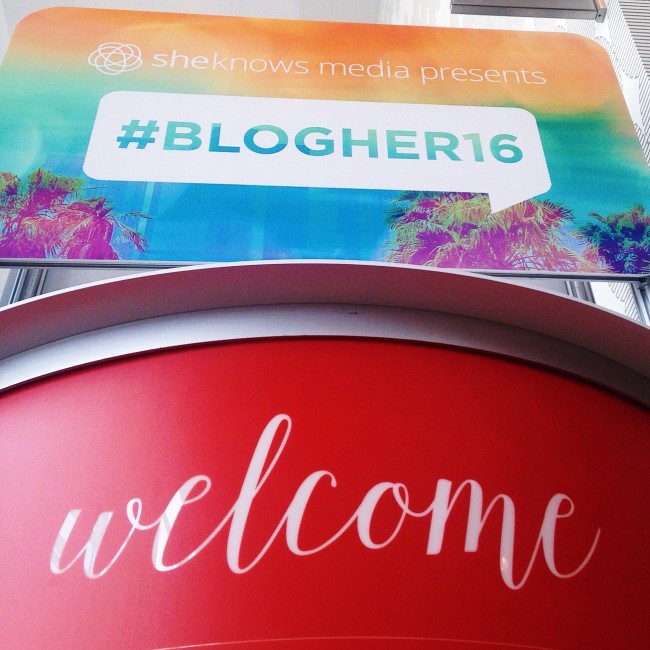 +Florida
June 22-24
Hilton Bonnet Creek, Orlando
Annual conference for online content creators. Blogger/influencer passes $399.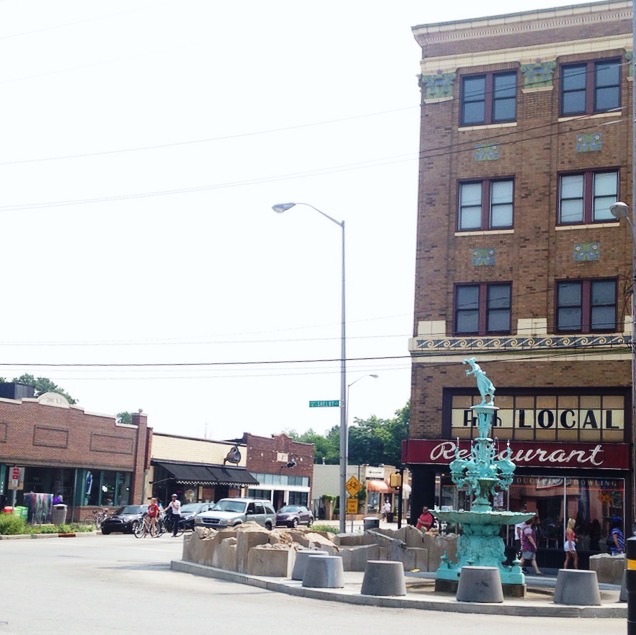 +Indiana
Now – July 27, Thursday evenings
Indianapolis Downtown Canal
Outdoor concert series on the Historical Society's Kruse Family Stardust Terrace. Food and beverages available for purchase or bring your own. On Thursdays during concert season, the History Center is and open until 8pm.
**Fountain Square in Downtown Indiana.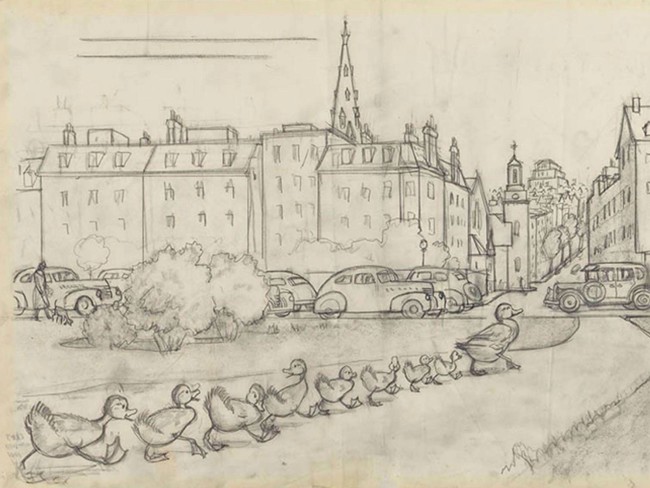 +Massachusetts
Museum of Fine Arts, Boston Exhibitions
Boston Pops
Symphony Hall, Boston
May 31 + Jun 1. John Williams' Film Night: Boston Pops Laureate Conductor John Williiams and Boston Pops Conductor Keith Lockhart conduct a concert of movie music. Tickets $36 – $122.
June 2 + 3. Cirque de la Symphonie: live orchestral music plays while aerial flyers, acrobats, dancers, and jugglers perform. Tickets $29 – $93.
**Star Wars music at Phoenix Symphony Hall.
+Michigan
Now – Jul 29
Detroit Institute of Arts, Detroit
Year-long project to exhibit home movies made around 1967 that depict everyday life in Detroit's diverse communities.
+New York
Jun 11, 12:30pm + Jun 18, 12:30pm
Sang Lee Farms, Peconic, NY
Gather flowering plants from the farm and learn how to create your own flower essence. $85
**How to press flowers on the go.
+North Carolina
June 24 – 25
Western North Carolina
Tours, demonstrations, and hands-on activities at working farms in the mountains to allow you to connect with the community's food producers and learn about the region's agricultural heritage.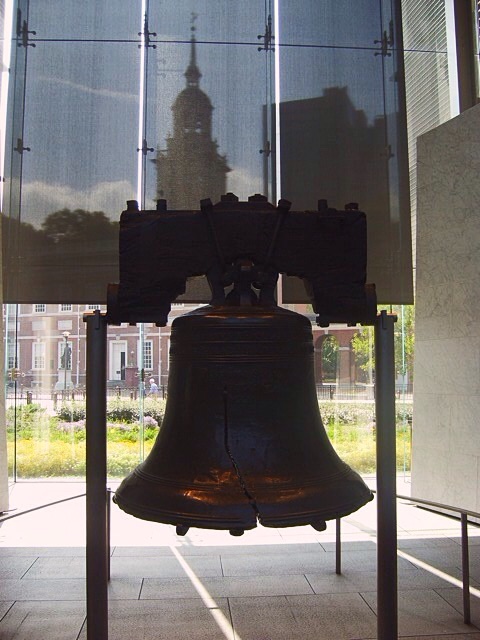 +Pennsylvania
First and third Saturdays, 1-4pm
Mattress Factory, Pittsburgh
Interactive projects inspired by current exhibitions for visitors of all ages. Included with museum admission.
Jun 15, 5pm
Cultureworks Greater Philadelphia
Bring fabric or yarn you'd like to dye. Create patterns using Shibori resist techniques with clamps, rubber bands, and string. Donations accepted.
Sep 14-25
Philadelphia
25 performances of new and classic operas at multiple venues across Philadelphia.
Sep 16-24. We Shall Not Be Moved: World Premiere chamber opera with classical, R&B and jazz singing, spoken word, contemporary movement, and video projection. Tickets $50-100.
Sep 23, 7pm. Opera on the Mall: Screening of an opera broadcast at Independence National Historical Park. Free.
**Arizona Opera's world premiere Riders of the Purple Sage.

+Virginia
May 27 – Jul 9
Virginia Living Museum, Newport News
Part of the thinkWater project, these Smithsonian traveling exhibitions explore scientific and cultural perspectives on water with educational activities and digital story-collection initiatives.
**Monticello.
Aug 19
IX Art Park, Charlottesville
Celebration of Virginia's craft beer industry. Over 100 participating breweries serving tastings.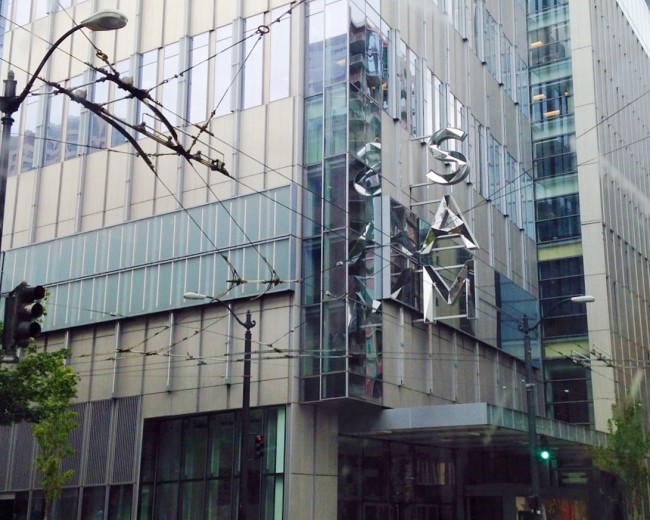 +Washington
Jul 16, 12pm
Ugly Baby and La Ru shop, Western Avenue (at Pike Place Market), Seattle
Craft projects and sidewalk chalk take over the block! Join in and do a community embroidery project, wood string art, watercolor cards, and a wall of coloring. There will also be a giveaways, a photobooth, and gift bags with Ugly Baby and La Ru.
Get tickets on Eventbrite by June 14. Tickets $12.
**Chalk robots.
INTERNATIONAL
+Germany
Aug 12-13
Nuremberg
Outdoor festival with a curated lineup of indie bands. Free.
**Make a mini-lamp garland.
+Italy
Now – Nov 26
Giardini and Arsenale, Venice
"Viva Arte Viva" – International exhibition of visual art, theater, architecture, music, dance, and film. Full regular tickets €25.
Jun 23 – Jul 1. International Festival of Contemporary Dance.
Jul 25 – Aug 12. International Theatre Festival.
Aug 30 – Sep 9. Venice International Film Festival.
Sep 29 – Oct 8. International Festival of Contemporary Music.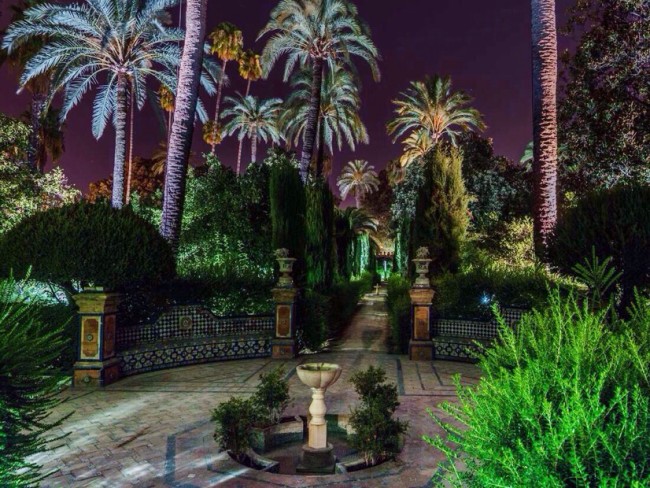 +Spain
Jul 15 – Sep 9, 10:30pm
Real Alcázar, Sevilla
Nightly (Monday – Saturday) concerts in the gardens of a historic palace, including flamenco, classical, and world music. Doors open at 9pm, so you can explore the gardens before the concert. Beverages available for purchase. Ages 8+. Tickets €6.

+UK
Now – Sep 3
Tate Liverpool
Exhibition exploring surprising links between the work of Tracey Emin (b. 1963) and William Blake (1757–1827). It will be the first time Emin's My Bed has been displayed in the north of England. Free.
Now – Dec 31
Barbican Centre, London
Clue solving, drawing and games for families along the Barbican do-it-yourself adventure trail. Pick up a free trail kit for The Big Barbican Adventure from the Barbican Centre Information Desk on Level G. Allow at least one hour to complete the trail. Ages 6+. Free.
Ashdown Park events
East Sussex
Outdoor cinema at Ashdown Park
East Sussex
Tickets £13.
---
---
---
While I've done my best to be accurate, sometimes things change or weren't listed correctly in the first place. Also, I choose events that seem fun, unique, and like something you'd be interested in, but your mileage may vary. I may not endorse everything connected with a particular event, organization, venue, etc. So consider this your starting point, double check the details, and then venture forth!
Make Way for Ducklings illustration by Robert McCloskey via Museum of Fine Arts, Boston.
UK garden photo via Ashdown Park.
Spain Real Alcázar photo via Noches en los jardines del Real Alcázar.
Read More