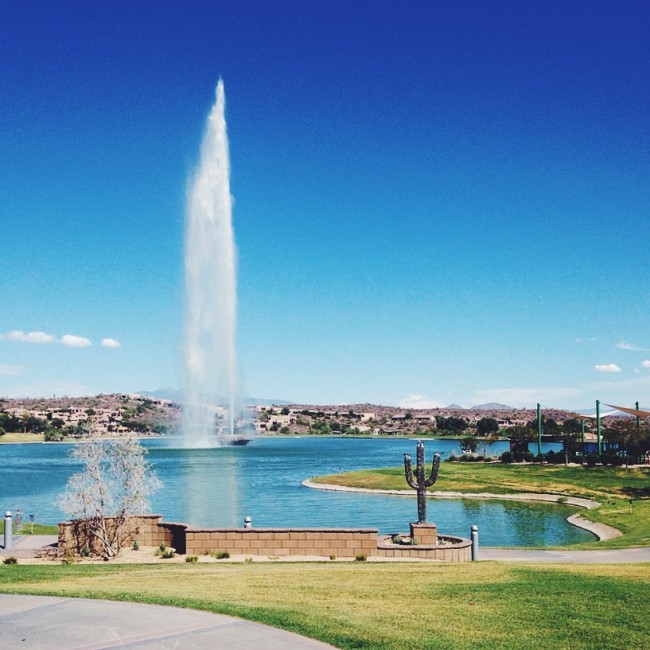 The Fountain Hillstory
Fountain Hills is a planned community northeast of Phoenix that was created in the late 1960s by the guy who designed Disneyland and the guy who developed the city of Lake Havasu.
When you decide to plop a town into the middle of the desert, what do you make its centerpiece? The World's Tallest Fountain! Of course.
Although, if you think that's absurd, remember that the developer's other project at the time was a much more remote planned Arizona community with the actual historic London Bridge – transported across the Atlantic by boat and reassembled brick by brick – as its centerpiece. After that, a desert fountain kinda seems like child's play.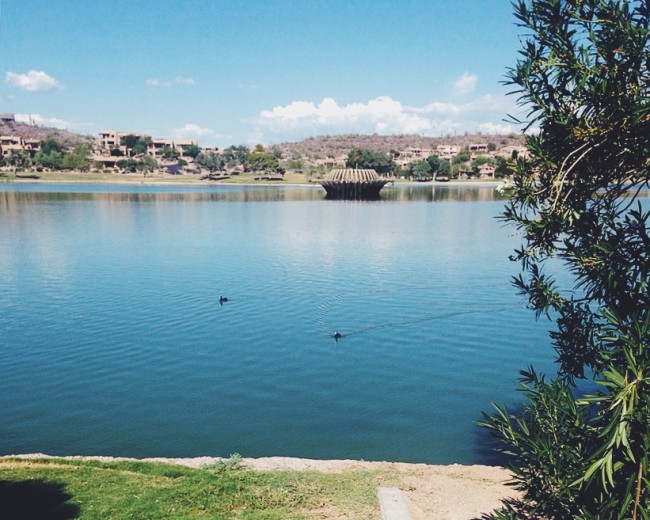 The Modern Landscape
The Fountain Hills fountain is no longer the world's tallest, but it still shoots a stream of water into the air hourly that can go from 300 to 560 feet high, which is actually slightly taller than the Washington Monument. At its base is a concrete expressionist water lily sculpture.
The whole thing is situated in the middle of an artificial lake (called, unsurprisingly, Fountain Lake) with a sprawling park wrapping around it. (Guess what the park is called. Yep, Fountain Park. You win.) There are shaded picnic tables, public art, and a playground. Even though there always seem to be people around during the day, it's big enough to feel a bit empty most of the time.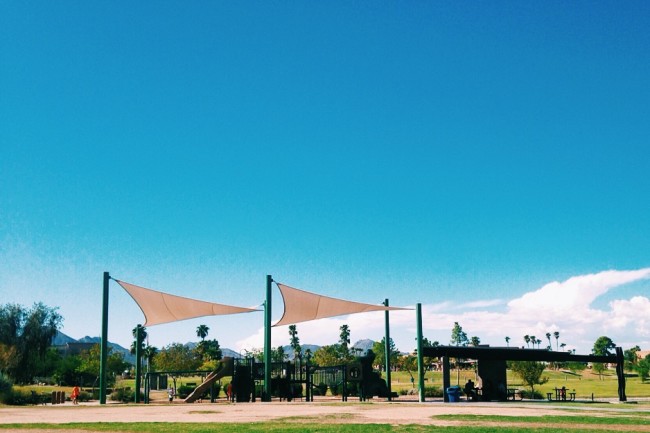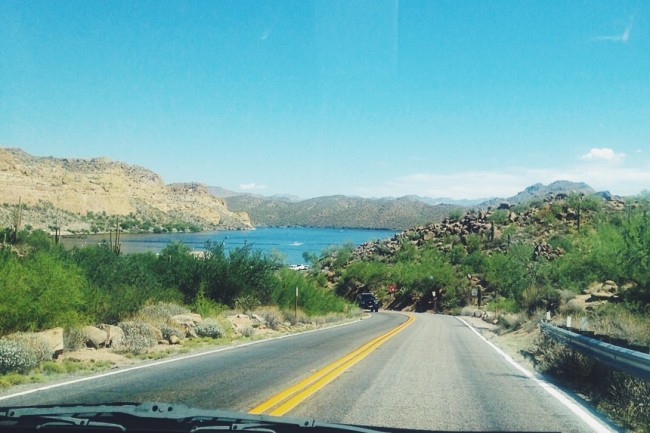 Saguaro Lake on a Saturday Is No Picnic
The last time we were in Fountain Hills, we hadn't planned on going there.
It was the weekend before Phillip started back to school. We decided it was a good day to throw a picnic lunch together and head east to Saguaro Lake. However, we didn't make it past the ranger checking for passes at the entrance.
Not sure how both Phillip and I missed the memo that you need a Tonto Pass even if you're not going boating or camping (details below, so you can be more prepared than we were). Since you can't buy the pass on site, we started thinking about other options.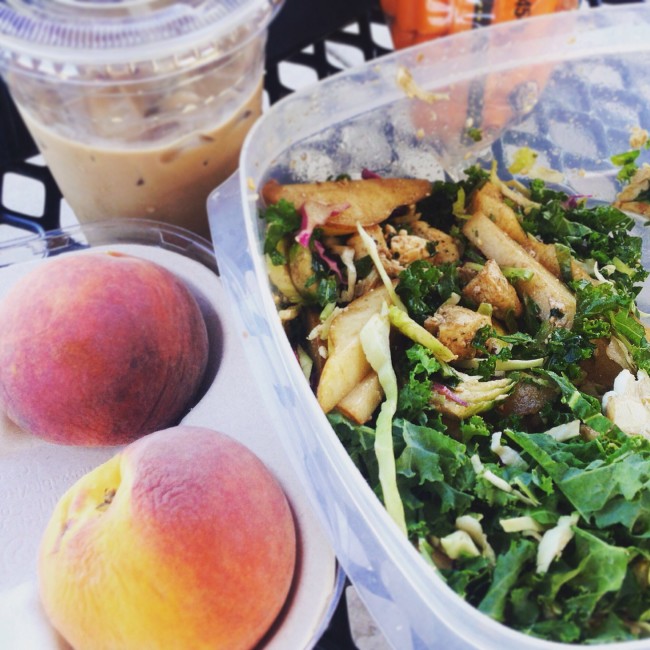 Fountain Park-ing
Fountain Hills was only about 20 minutes away, and I knew that, unlike at the super crowded Saguaro Lake, there would be plenty of space and plenty of free parking. So instead of turning back the way we came, we took a right and rolled into Fountain Hills just before 2pm.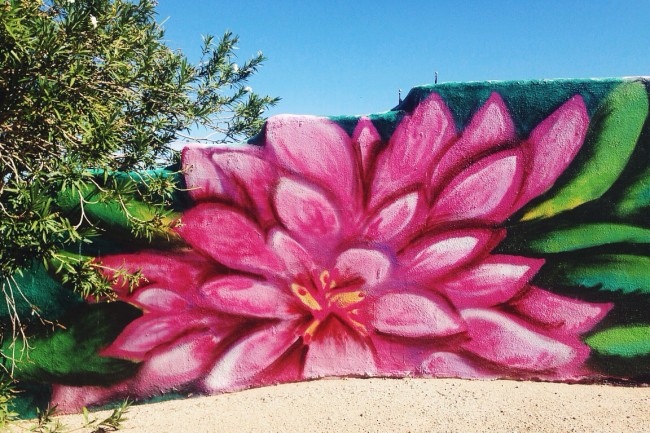 We made a quick stop at a coffee shop overlooking Fountain Park. (Guess what the coffee shop was called. Fountain View? Nope. Mountain View.)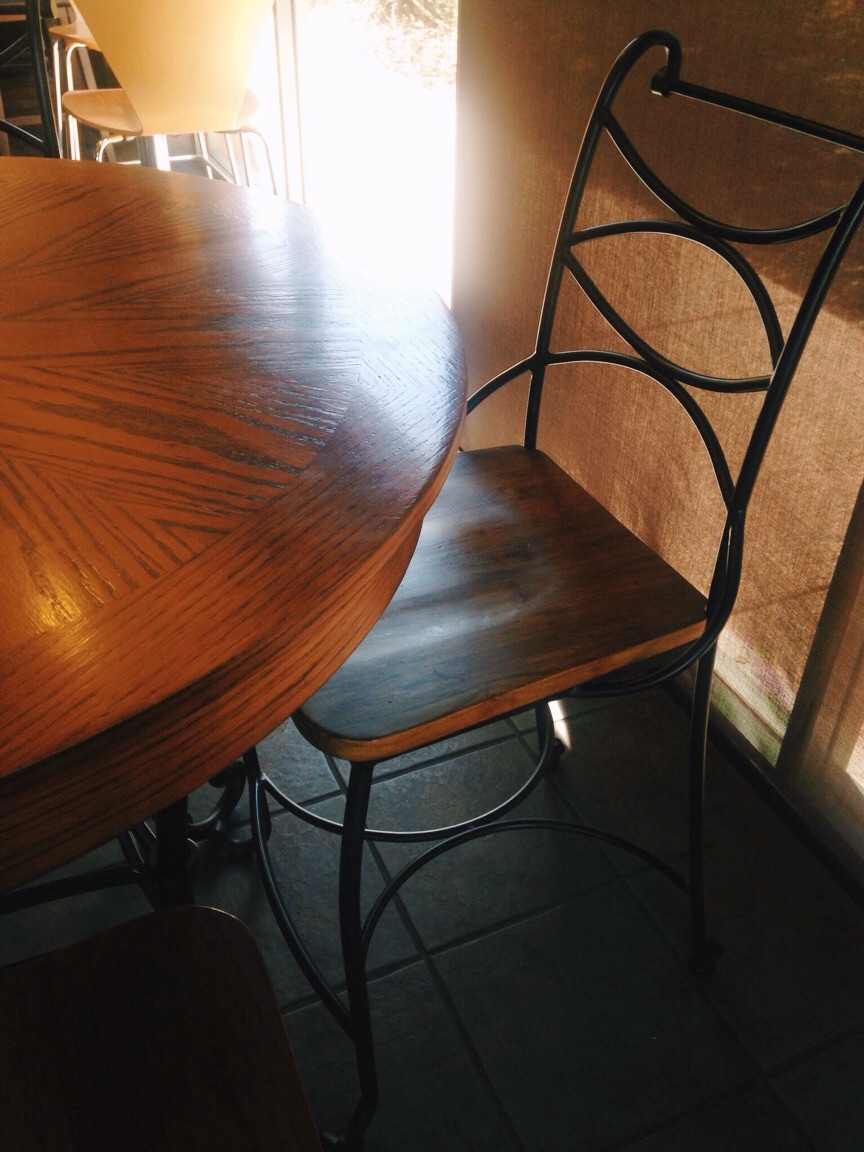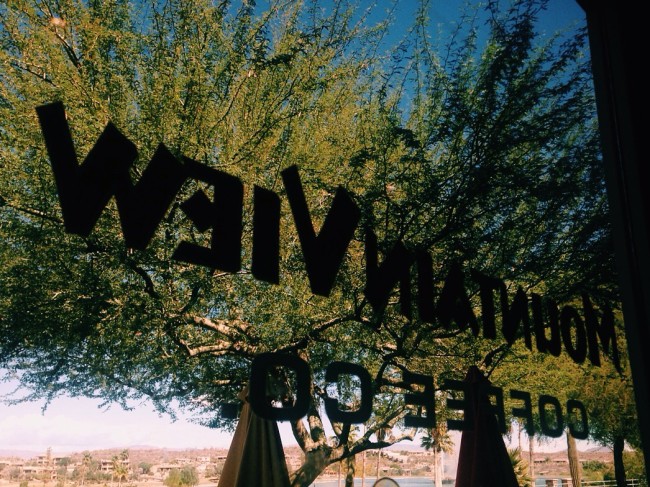 From the back patio of Mountain View Coffee Co., we could see the fountain start up. There was a path directly into the park and an open picnic table near the colorful mural wall. We started in on our lunch and watched a stream of water surge towards the sky then collapse down into the lake with just a hint of a rainbow forming in its mist.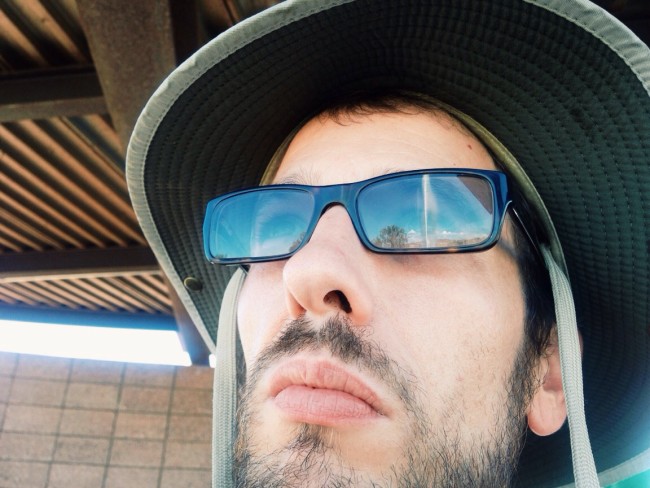 – More info –
Tonto Pass
You need a permit to park in high-use recreation sites in the Tonto National Forest, such as Saguaro Lake.
For daily use, you can get a $6 Tonto Pass online or in certain stores outside the National Forest. (Full list PDF.) Watch for stores with the "Tonto Pass Sold Here" signs, while you're on the way.
It's not available at the actual recreation sites. You have to buy it ahead of time.
Even if there's not a ranger at the entrance, you can still be fined for not having a Tonto Pass hanging from your rearview mirror.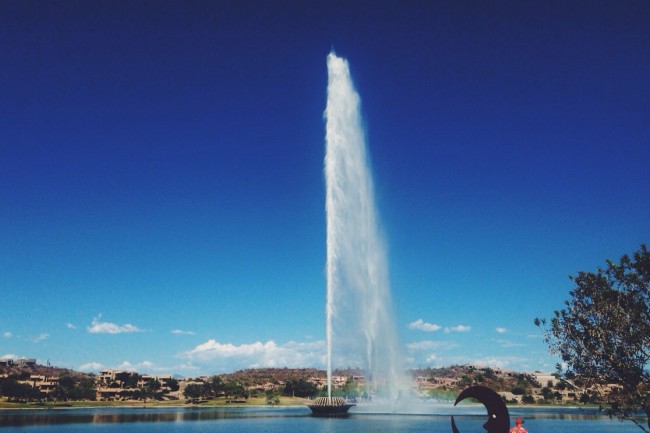 Fountain Hills
The fountain is on for the first 10-15 minutes of every hour 9am-10pm, unless there's too much wind.
Docents lead free walking tours of area public art October through April. (Donations accepted.)
Follow the Fountain Hills Art Walk Map (PDF) to take a self-guided tour.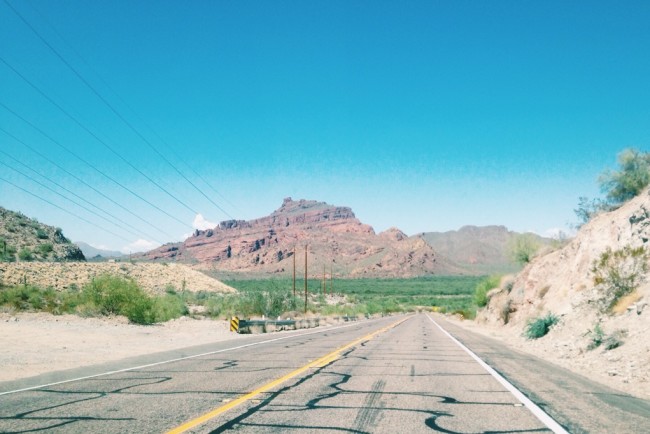 In the Area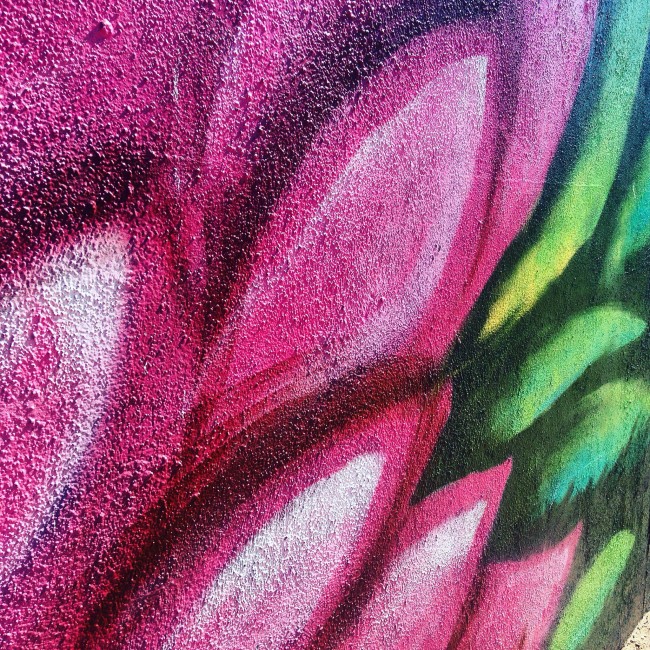 Thank you to Alison King, who schooled me on Midcentury Modernism in Phoenix and Concrete Expressionism. Her site is Modern Phoenix, and you should totally check it out.