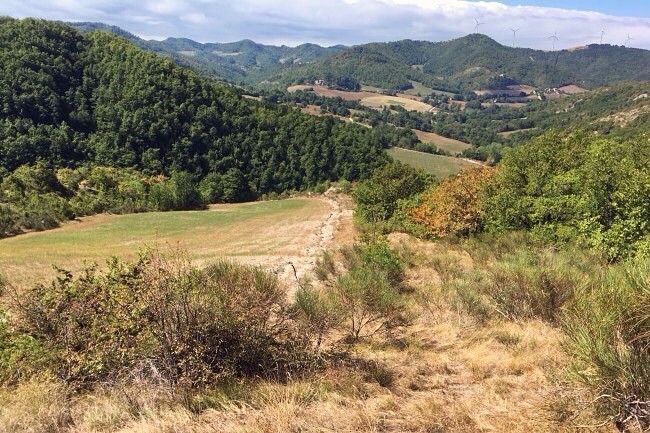 At about the halfway point in our Italy trip, we took a break from museums and city streets and headed to the country.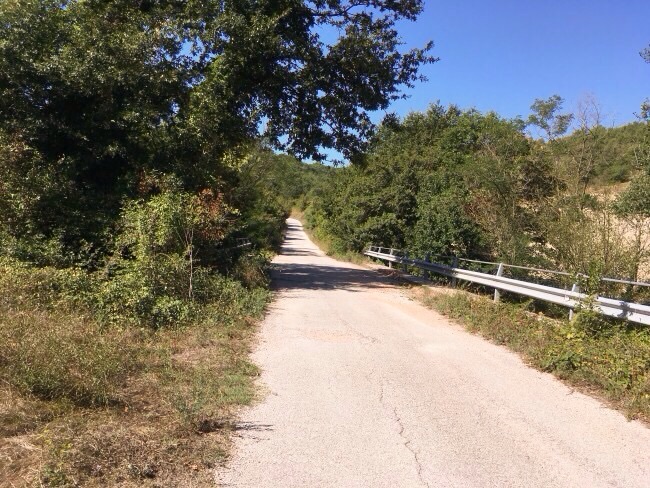 We went to Le Marche, a region east of Tuscany that stretches to the Adriatic Sea.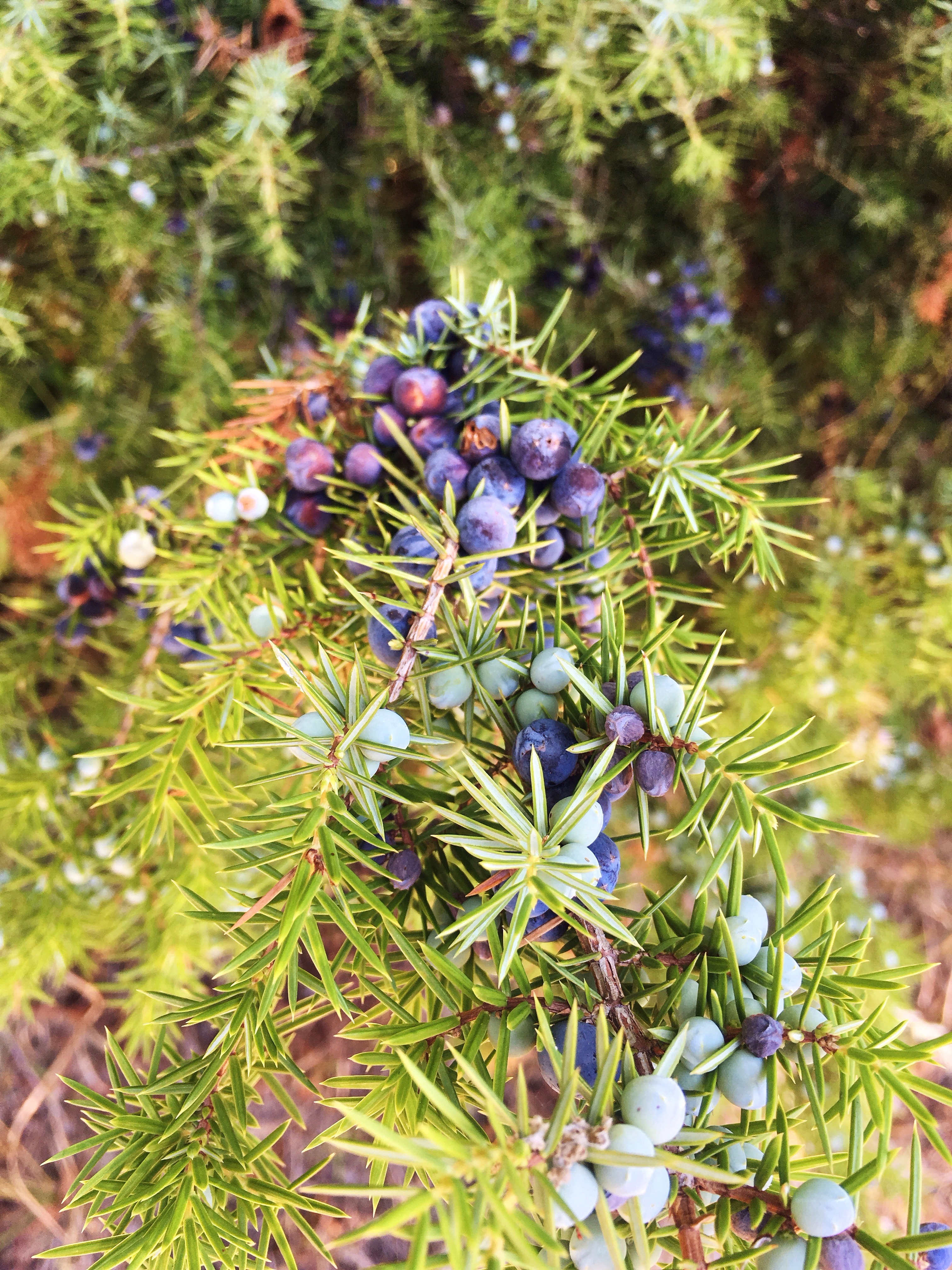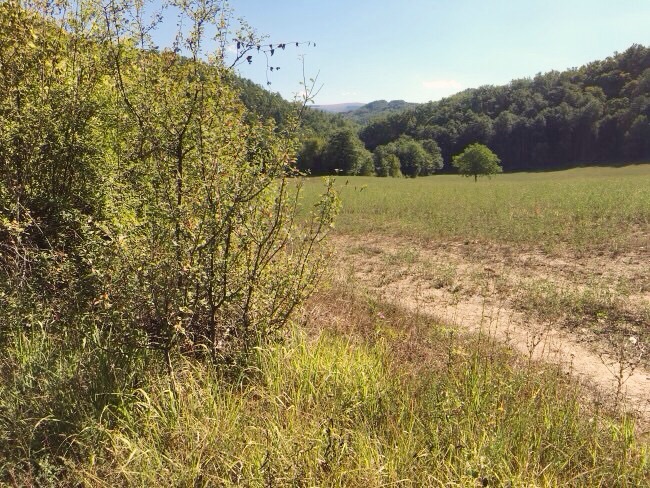 One morning, we hiked up a hillside to some ruins of a city that had been abandoned there hundreds of years ago.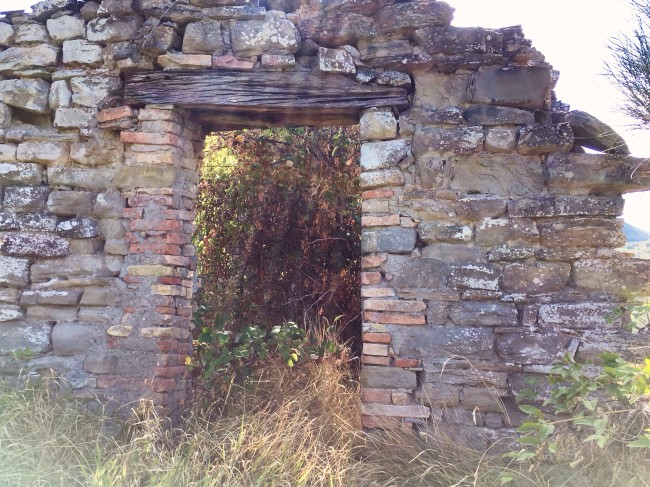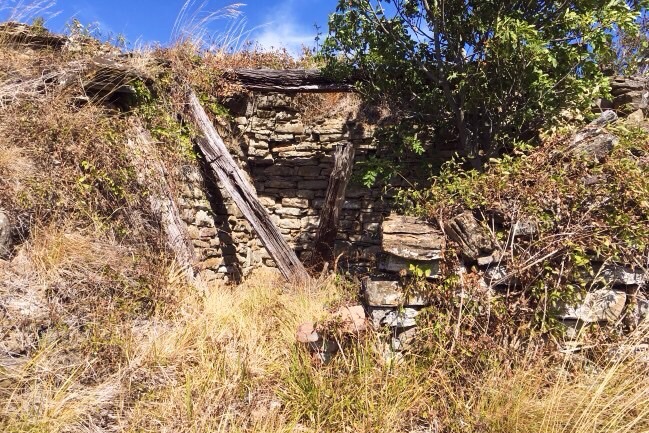 Coming over one ridge, we spotted a pair of horses grazing. One had a bell around its neck (like a cowbell – apparently it keeps porcupines away).
They seemed as curious about us as we were about them, both parties making our way cautiously toward each other bit by bit.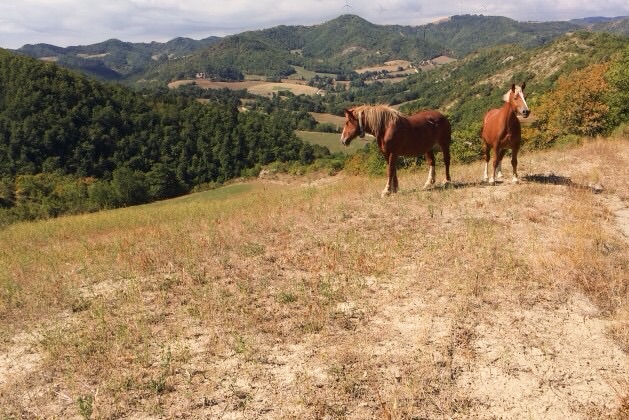 We stared at each other awhile until, finally, Phillip and I turned to scramble up the next hill to see the crumbling stone houses there. The horses continued to mosey down their path.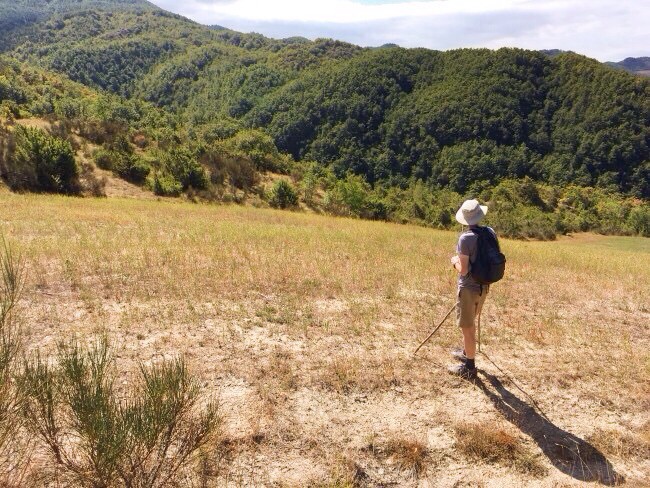 ---
---
---