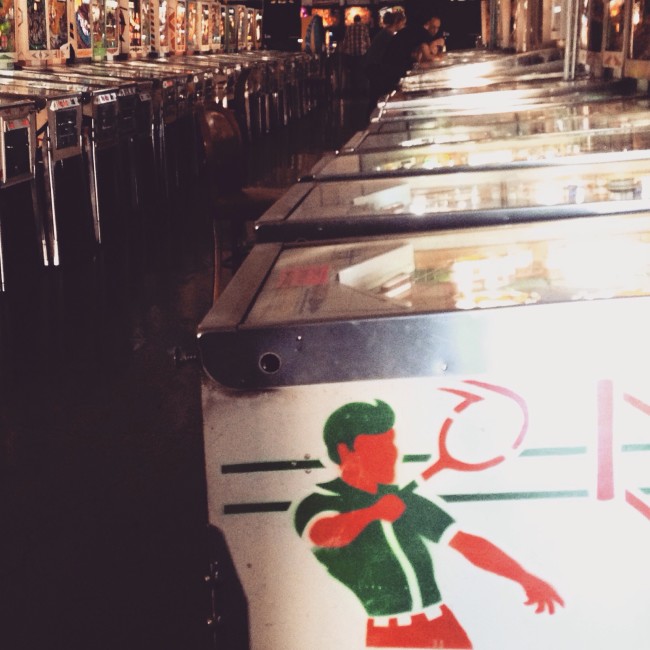 Growing up, I thought it'd be awesome to have an arcade game in my house.
Even though I wasn't nearly as into video games as my brother, I enjoyed an occasional game of Ms. Pac-Man or Tetris or pinball. When we were waiting for our pizza at my family's favorite spot, we'd both be bugging our parents for quarters.
I'm not sure where the idea came from that I needed one in my house, but, apparently, I'm not the only one who thought about that.
The majority of people who responded to my Twitter poll also thought that would be cool. I think it was a 70s/80s kid thing. A few people responded they just wanted console games, so I assume they're a bit younger, growing up when that was a viable alternative.
Growing up, did you wish you could have a pinball machine or upright arcade game in your house? 📍👾 (Which game/s?) #gaming #polls

— Travelcraft Journal (@TravelcraftJrnl) October 27, 2017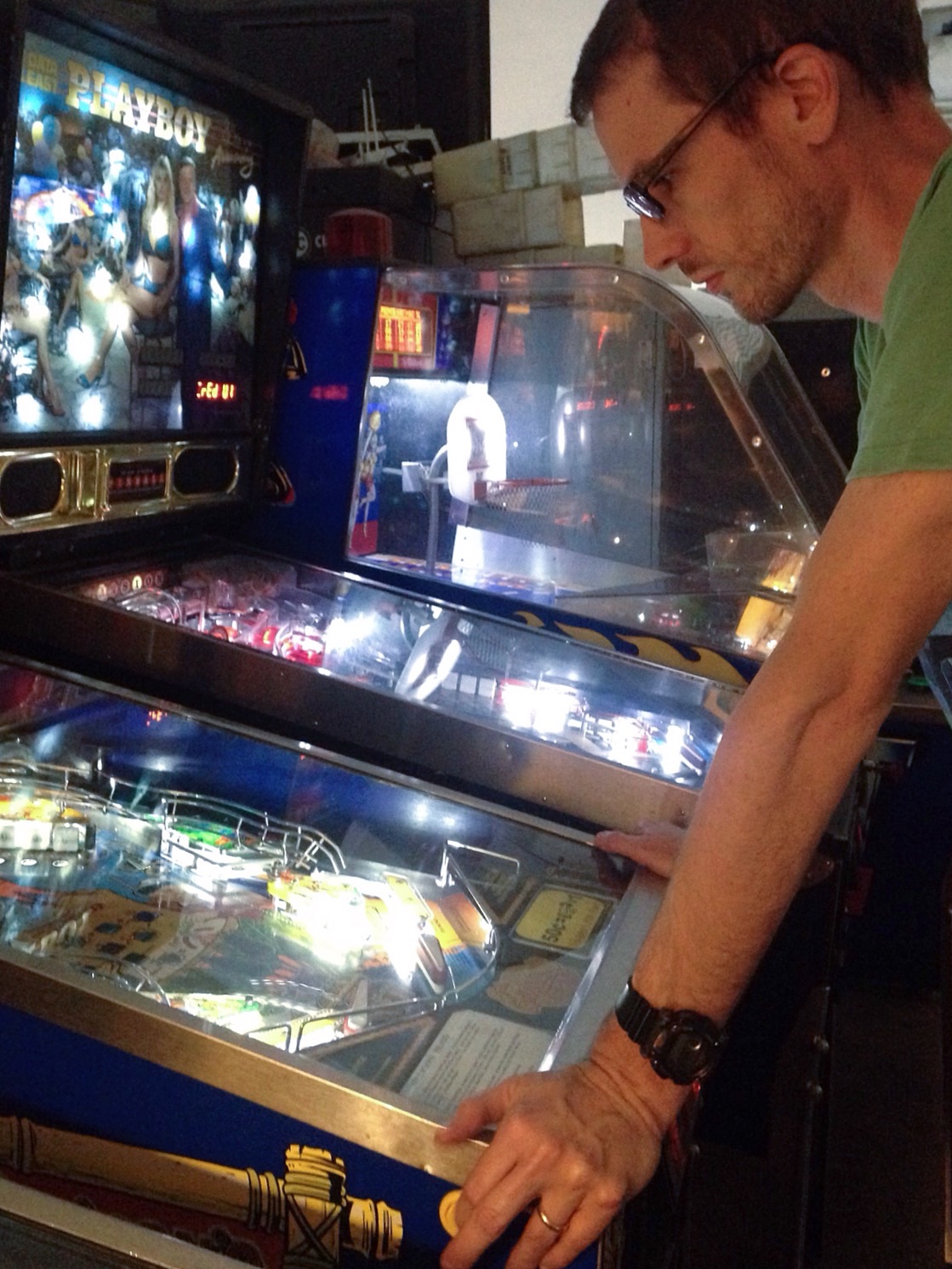 The Dream of the '80s is Alive in Vegas
And then there's Tim Arnold. He took that dream to a whole new level, collecting and repairing pinball machines and vintage arcade games until there were too many to fit into his house.
As his collection grew, his dream became to find a place to fit his hundreds of machines under one roof.
He created the Pinball Hall of Fame in Las Vegas – now located about half a mile from The Strip and across from UNLV. Not only can you visit and see the games, you can play them!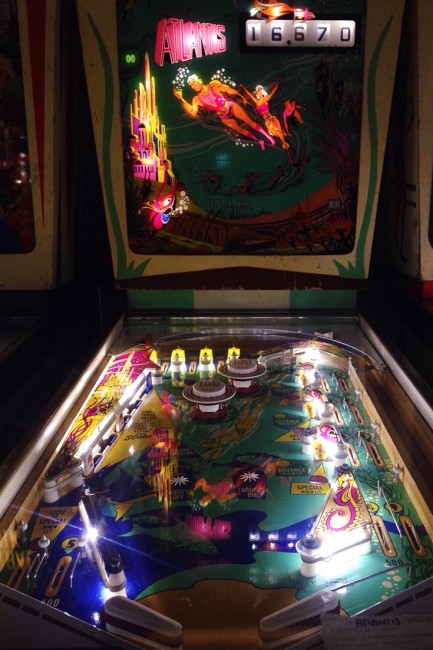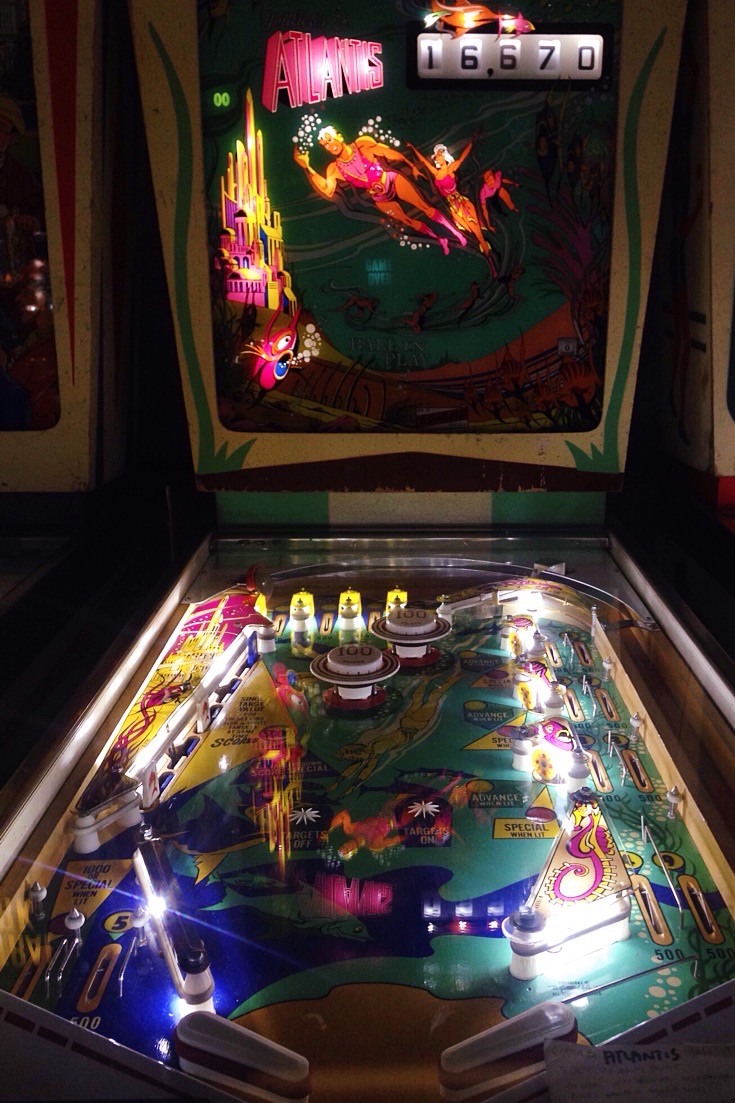 Fat Stacks (of Quarters)
Phillip and I checked it out when we were in Las Vegas last year. We weren't sure if they had change machines there (they do), so we showed up ready to go with like $20 in quarters. I'm sure Kid Me would have been jealous of Grown-up Me walking around with all that change in my pocket. There have to be some perks to being adult.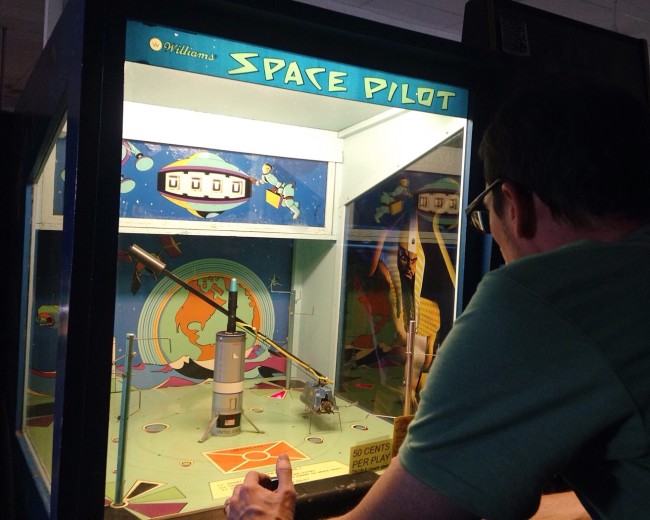 All the Games
There were games we remembered from childhood, newer ones with elaborate digital displays, and older analog ones.
In fact, there were all kinds of quirky old mechanical games that weren't like anything I'd seen before. Some of them had handwritten signs taped on that told their story or had warnings of how not to break the game.
One looked like a miniature bowling lane, complete with little wooden pins. There was a two-person hockey game. Phillip played "Space Pilot," which had a little metal spaceship you move up and down with a joystick, as well as one where you make a clown dance. And it appeared to be called "Hey kids, play with Peppy!" Yeah, that's not creepy at all.
Of course, we played pinball. Lord of the Rings pinball and Indiana Jones pinball and Gilligan's Island and Atlantis and probably others I'm forgetting. There was this Corvette one that I think my brother used to play at the pizza place.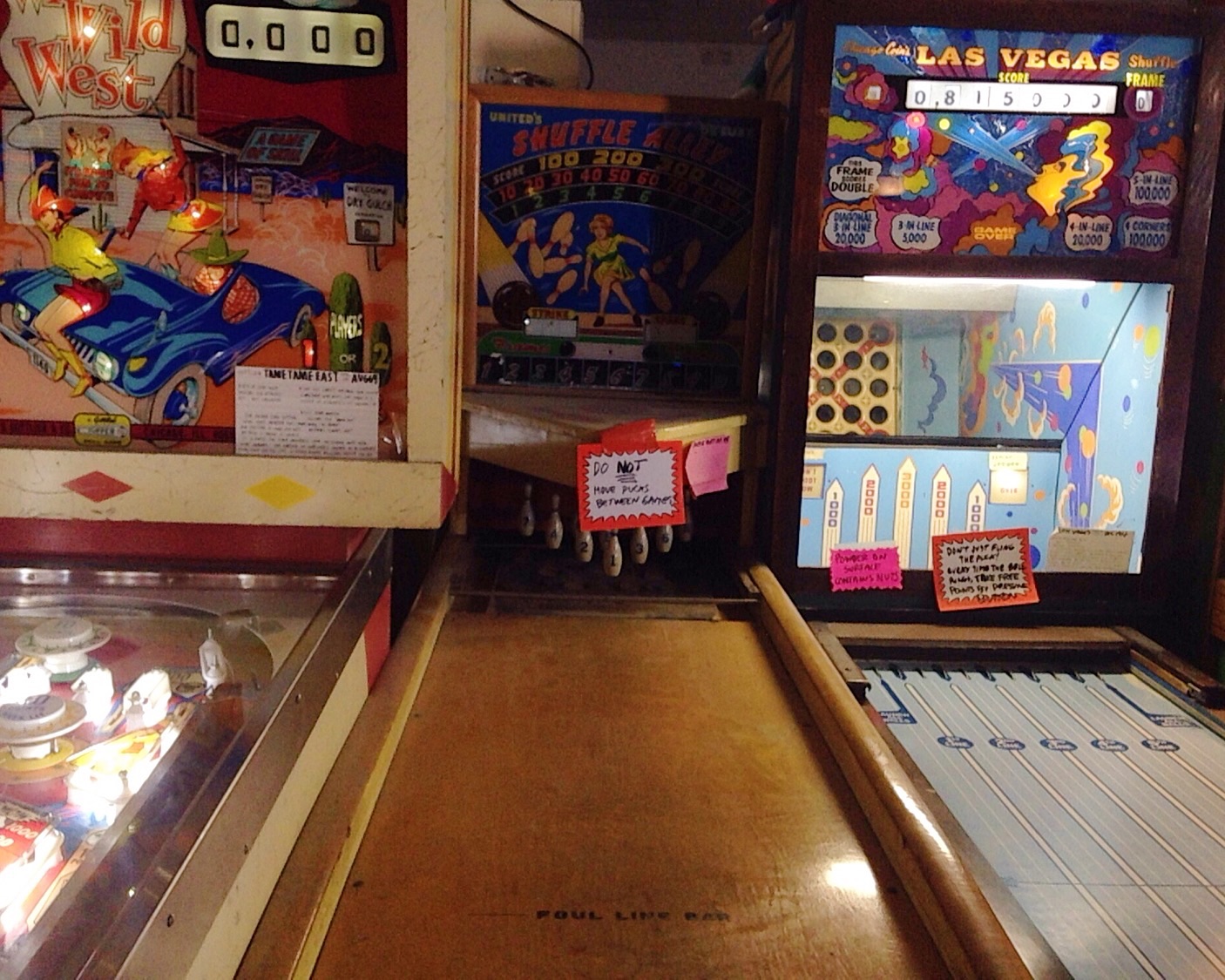 OUT OF OЯDER
One game I didn't get to play was Tetris.
When I told a volunteer it wasn't working, she opened it up and tinkered with it a bit. When it became clear it wouldn't be a quick fix, she refunded the quarters I had put in the machine and hung an "out of order" sign on it. Oh well.
While the majority of games are in working condition, vintage machines do break down, and it's getting harder to find replacement parts. Tim Arnold and his team of volunteers get creative, buying busted machines for replacement parts and figuring out ways to make their own when they can't order them.
– More info –
The Pinball Hall of Fame is a not-for-profit, volunteer-run arcade of working (mostly) vintage pinball machines and games like Pac-man, Tetris, and Star Wars.
Where: 1610 E. Tropicana, Las Vegas (North side of Tropicana between Maryland Parkway and Eastern Avenue, about 1.5 mi from The Strip.)
Parking: Free lot on-site.
Hours:
Sunday – Thursday: 11am to 11pm
Friday – Saturday: 11am to 12am
Cost: Free entrance. Games are 25 cents to $1.