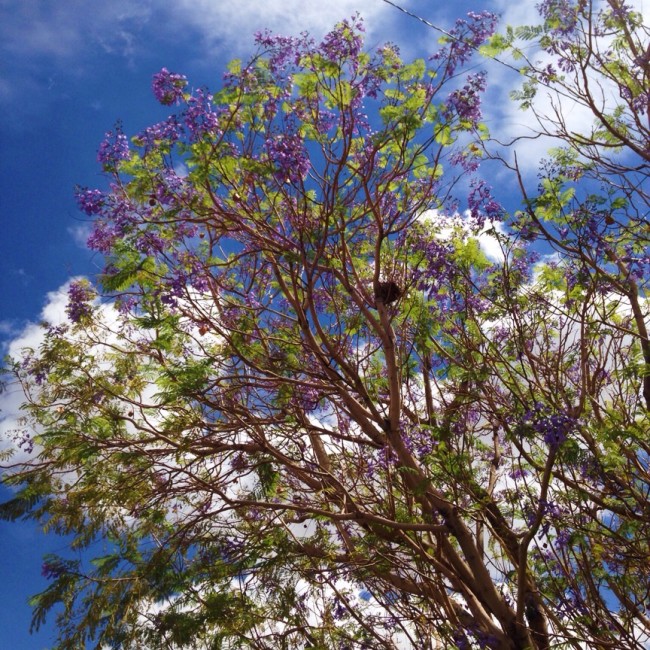 It's only a 3-hour drive from Phoenix to Yuma, but we still got a little punchy.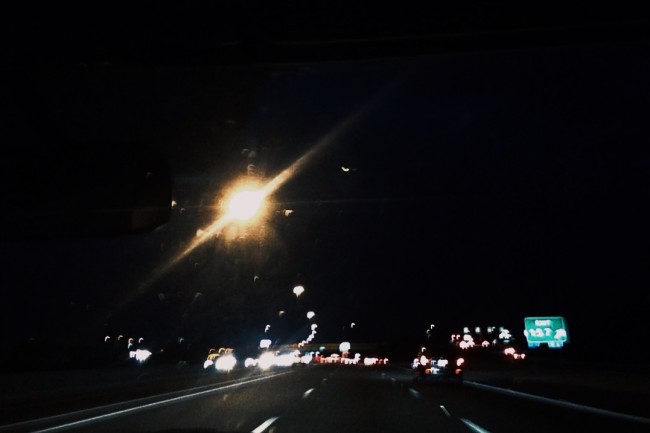 After one of the signs saying how many miles we had left, I told Phillip, "Yuma sweetie."
At some point, we ended up singing "Yuma be right, I may be crazy, but it just may be a lunatic you're looking for…"
I think we each found our lunatic.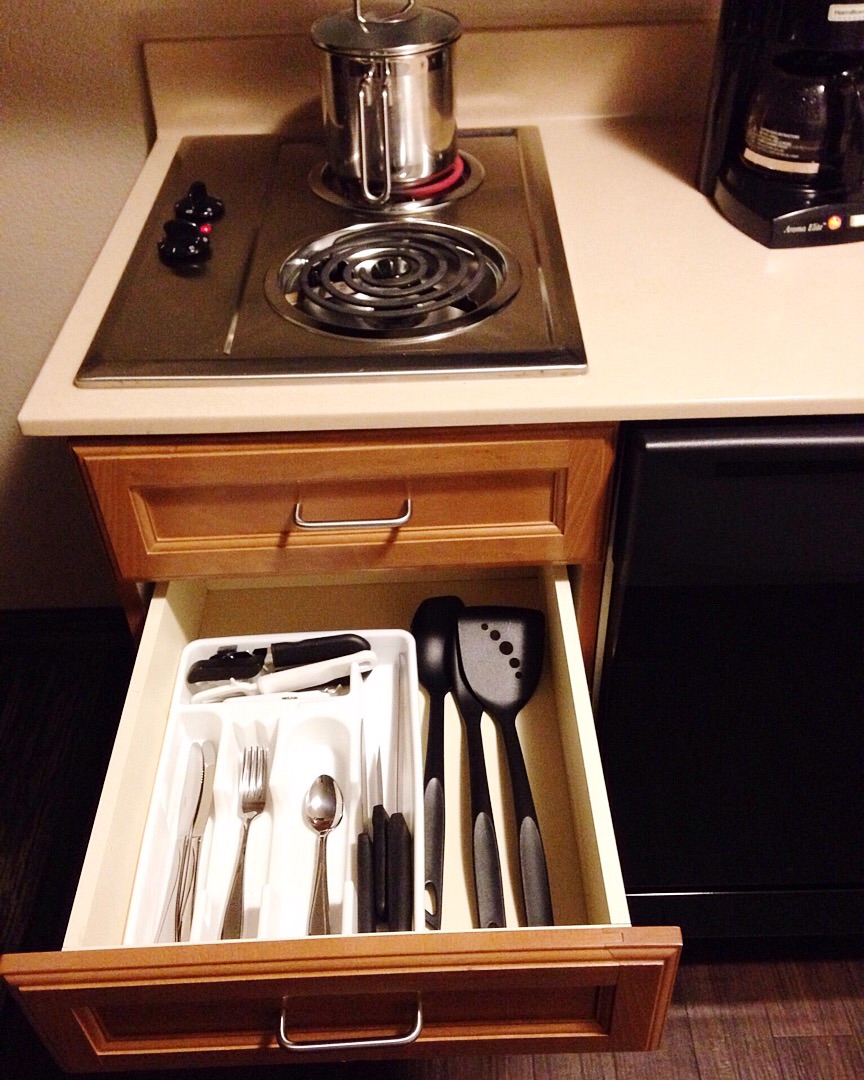 Finally, we got in to our room at the Candlewood Suites Yuma. Even though we were a couple of tired lunatics, we couldn't resist rifling through the kitchen to see what was in there. They had us supplied with pots and pans for the stove, popcorn for the microwave, and then Phillip made a discovery…
"Ooh! A toaster! I really want something to toast now."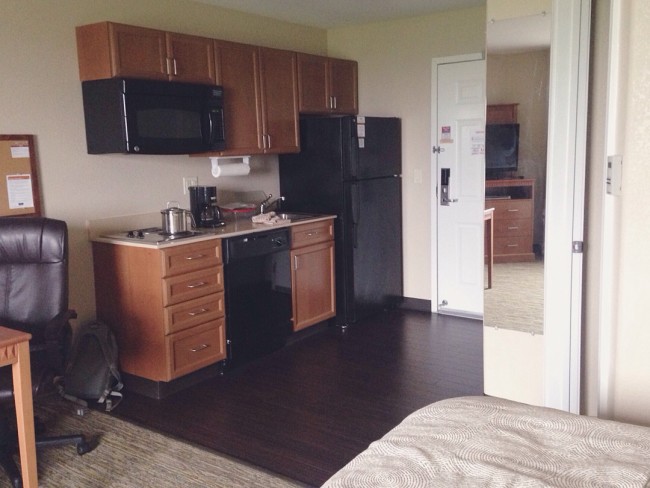 Even on trips like this when I plan to pick up food at local markets, I still end up traveling with a pretty serious stash of snacks. But I didn't have anything particularly toasterable. (Chia-pomegranate Clif bars seemed like a bad idea.)
So while I explored Yuma the next day, I would also be on a quest for local produce – and something for Phillip to toast.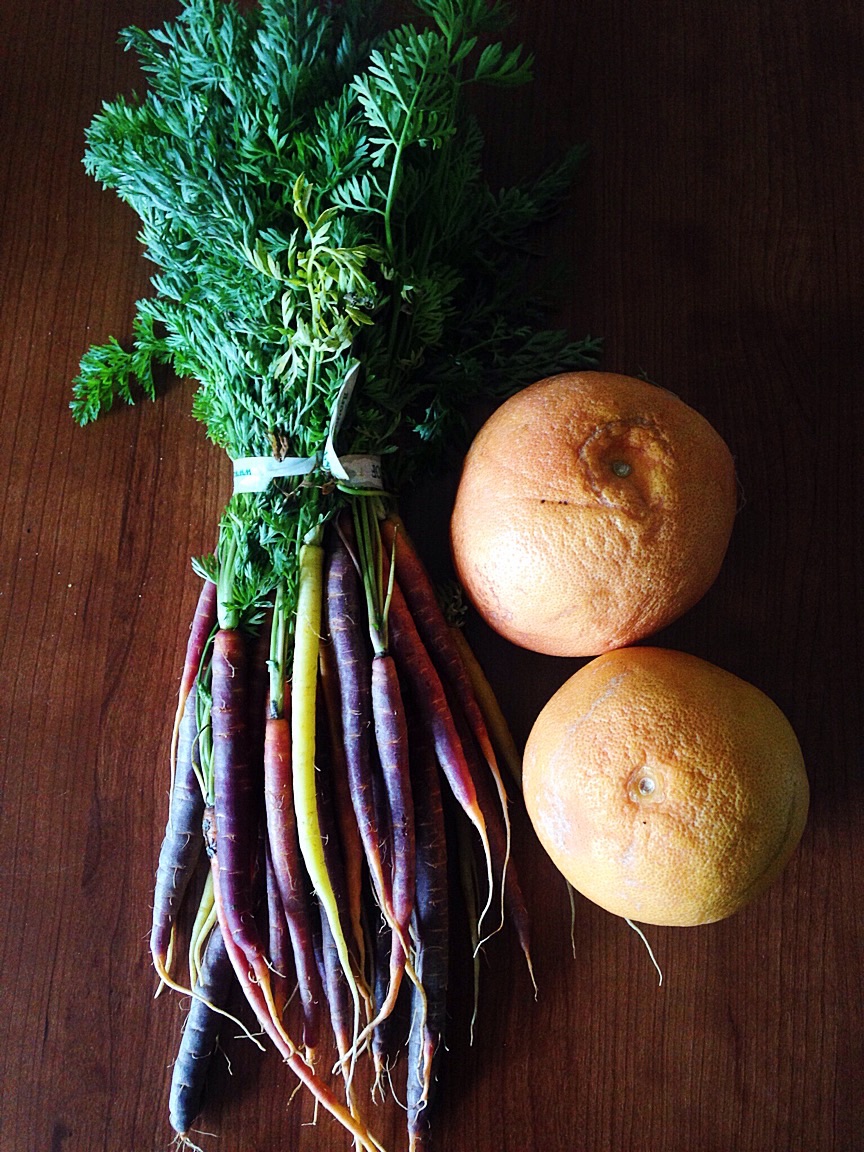 Hay Yu(ma)!
A world record holder for sunny days and the Winter Lettuce Capital of the World, Yuma also happens to be located at the confluence of the Gila and Colorado Rivers.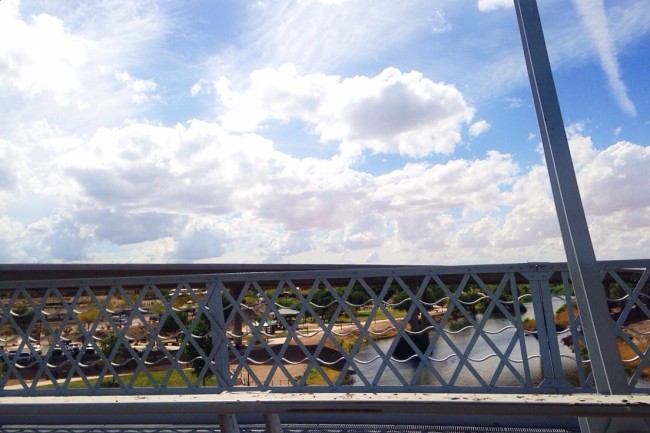 Because of the climate and access to water, agriculture has been important in the area for centuries. Long before Arizona was a U.S. territory, tribes along the Colorado River used the flooding cycle for farming.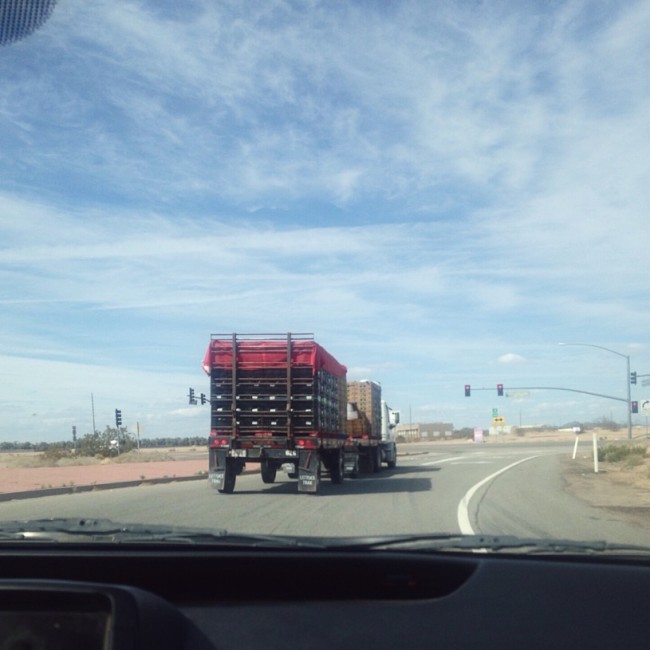 Like Phoenix, Yuma has a growing season that's kind of the reverse of most of the U.S., running from fall to spring. The hot summers mean agricultural workers pack up and move operations to Salinas, California (the summer lettuce capital) – also Yuma Jazz Company's concerts move indoors, snowbirds fly home, businesses catering to visitors shut down or scale back sometime in the spring.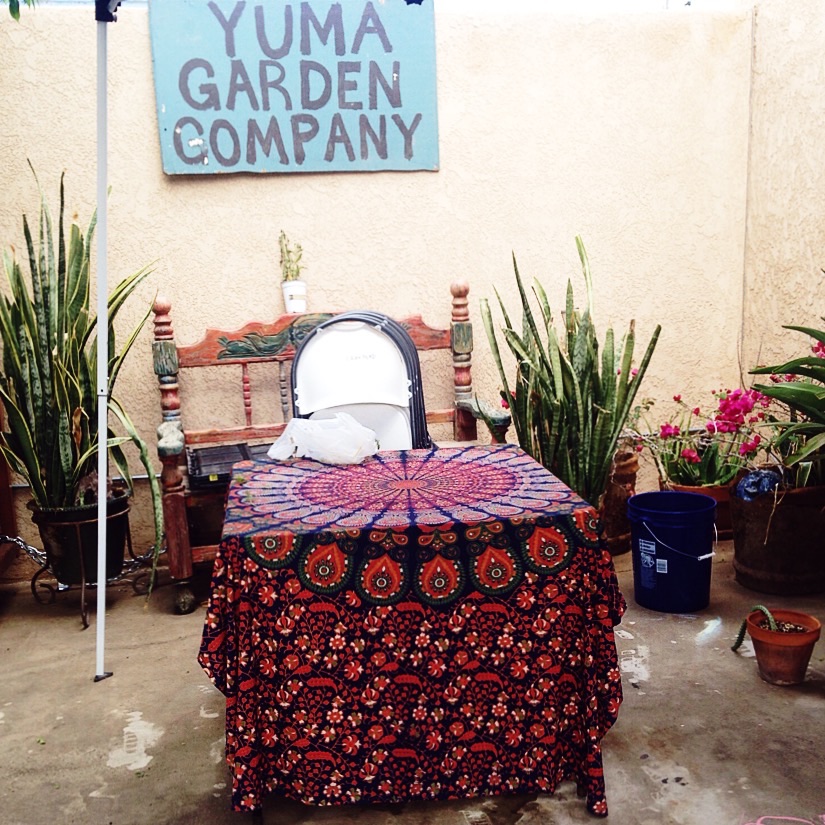 Yuma Garden Company
The Yuma Garden Company is full of dried herbs and teas in apothecary jars. Outside is a plant-filled patio with vegetables and citrus from the owners' farm and tables for sitting and sipping tea. In April, there were also heaping baskets of tomatoes and peppers everywhere.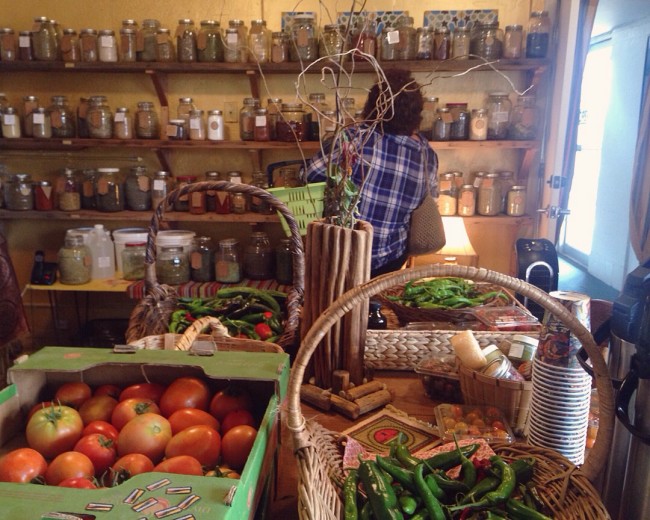 Their rustic boho space felt warm and established, even though they'd only been open 3 weeks when I visited.
I picked up grapefruit and a bunch of purple carrots.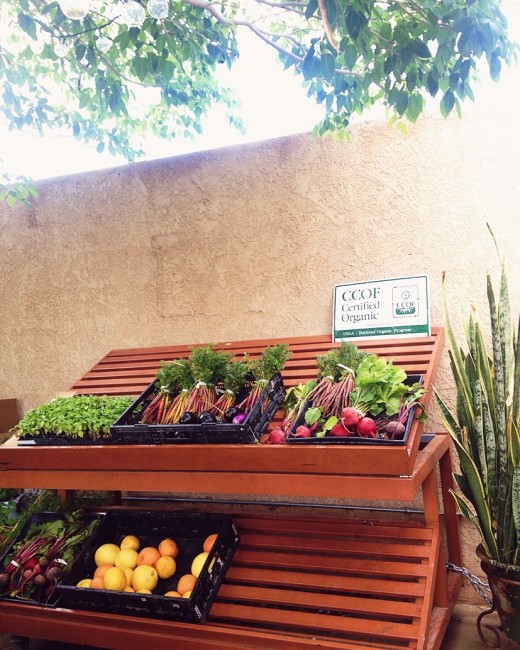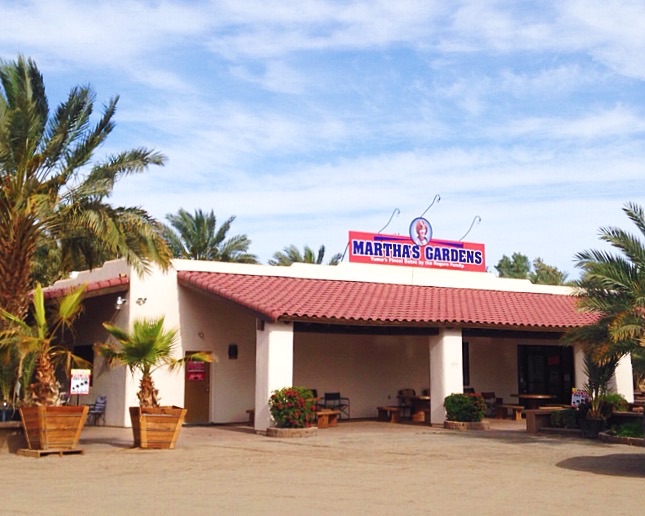 Martha's Gardens Date Farm
Just east of town is Martha's Gardens, a date farm with a store/cafe and better date shakes than we had in Dateland itself. They informed me they could even add espresso shots. Sold. It was like a delicious, datey affogato.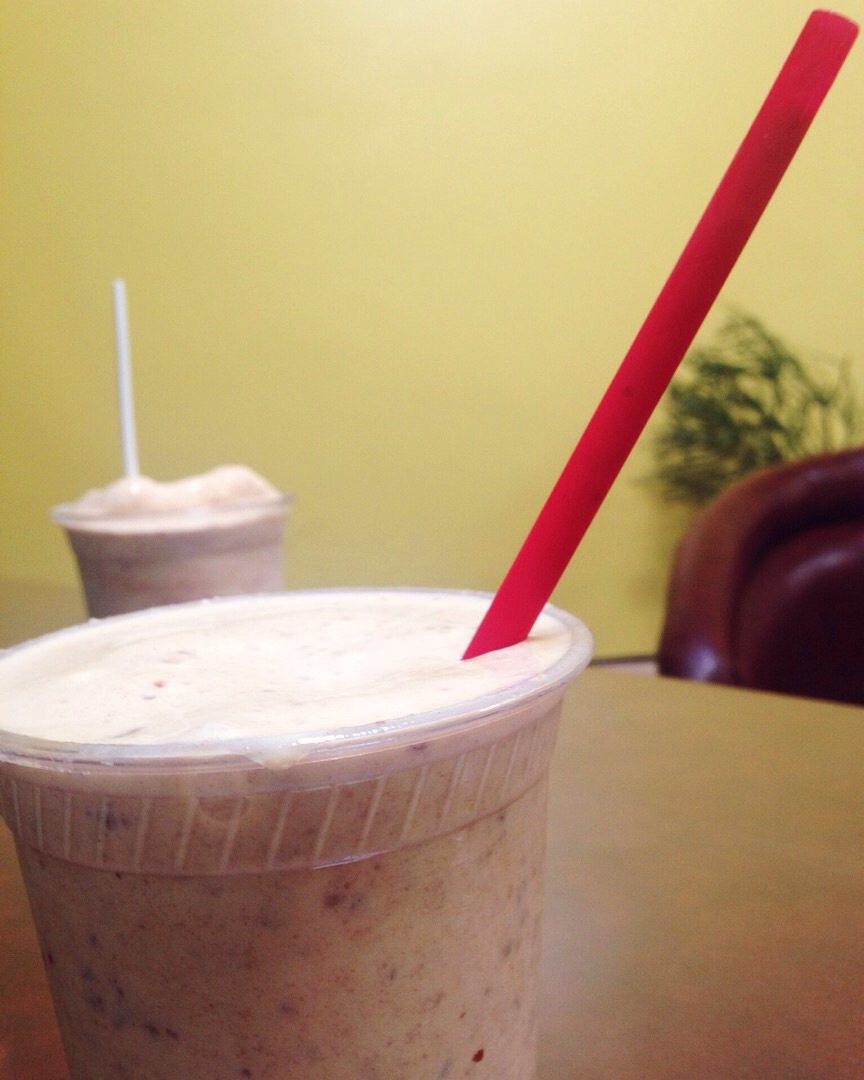 They offer farm tours, but there's a fee, a minimum of 10 people, and the schedule IRL may not match what's online. We thought we were there past tour season, but, apparently, that's not the case. And the sign-up book had spaces through at least June. (I peeked.) So…I guess…call ahead and keep your fingers crossed.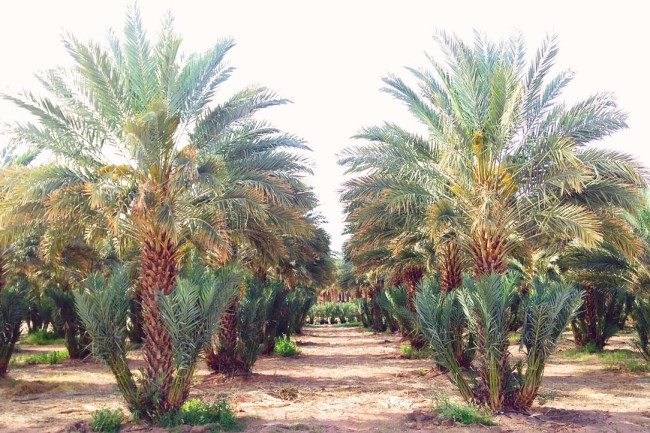 Field to Feast Farm Tours
The Visitors Bureau offers seasonal, hands-on agricultural experiences where you learn to harvest your own vegetables, tour a farm, and then enjoy a fresh-from-the-field lunch.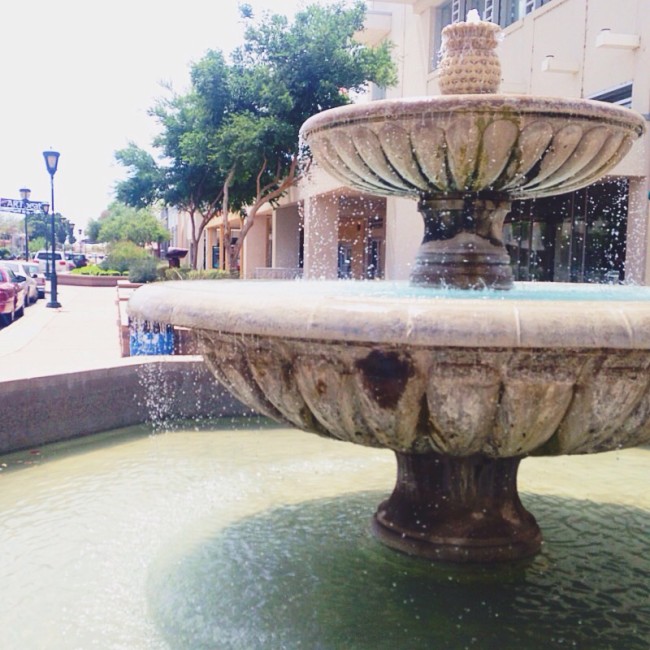 North End Eats
Speaking of lunch, here are a few options for food around the downtown area.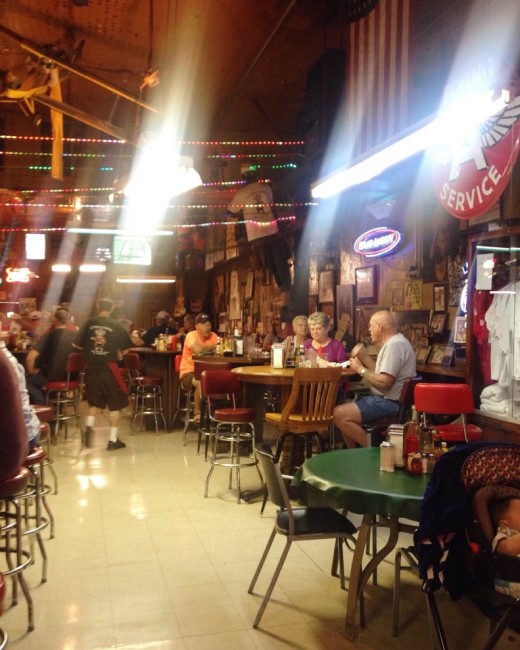 Lutes Casino
At one point in the Lutes Casino building's 115-year history, it was an actual casino owned by R.H. Lutes. Currently, it's an amiably-divey hamburger joint that claims to be "where the elite meet." They serve salsa in syrup pitchers and have some weird food mashups. Want a hot dog on a cheeseburger? Or wrapped in a tortilla and fried?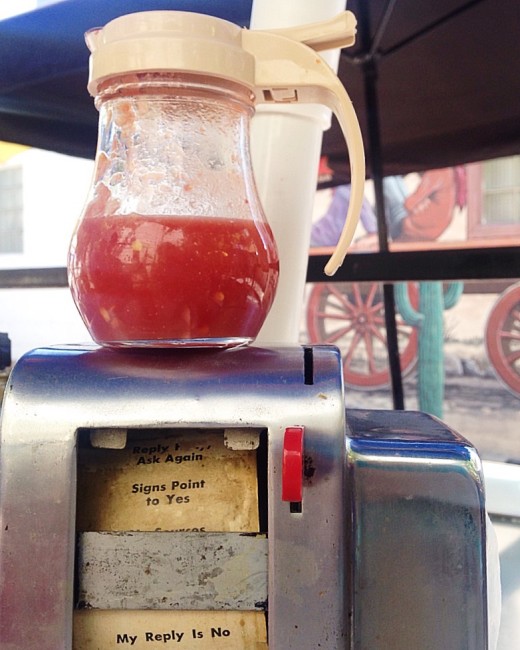 My reply is no, but both are on the menu.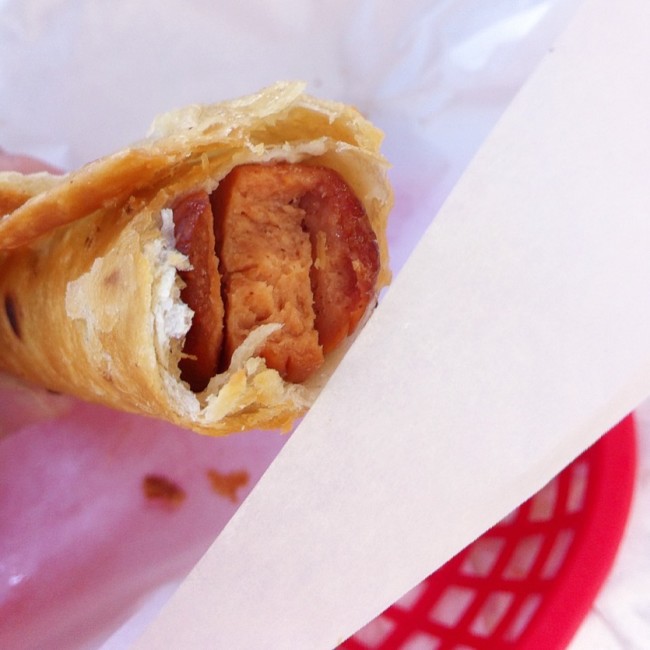 The special of the day was an Angus burger so good it made me think this might be where the elite meet after all.
They probably just don't order the taco dog.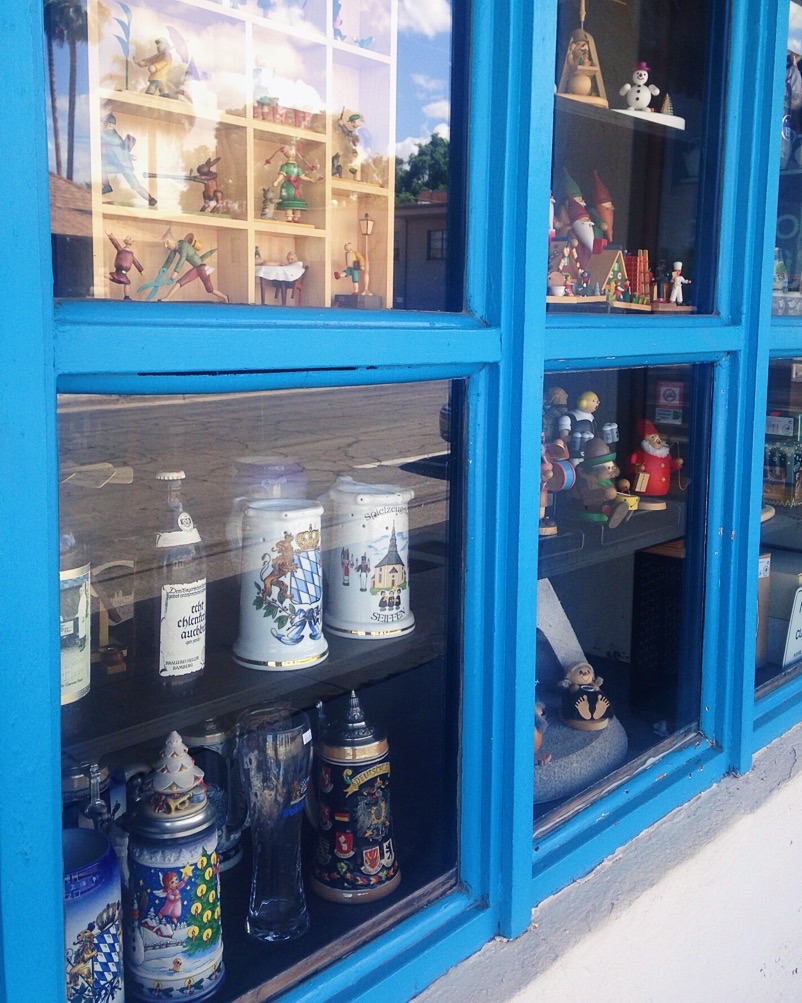 Das Bratwurst Haus
Das Bratwurst Haus is a German restaurant, apparently catering to the winter visitors. True to his German roots, Der Husband had to go check it out. And then required apfelkuchen, which is like a lovely hybrid between apple pie and cake.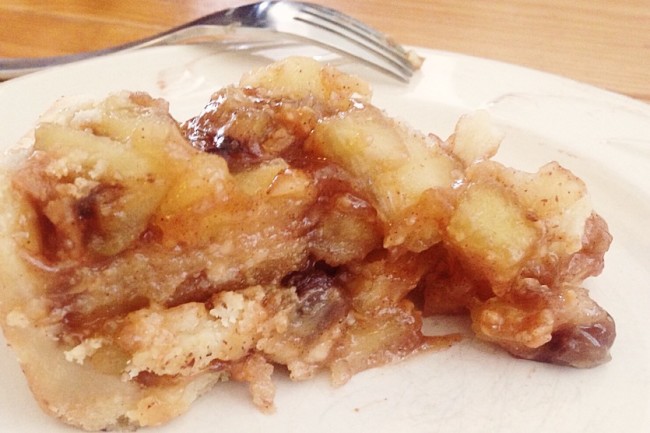 North End Coffeehouse
Situated in half of the historic Gandolfo theater, North End Coffeehouse has their own roasting company, in-house baker, and is a welcoming spot to spend time.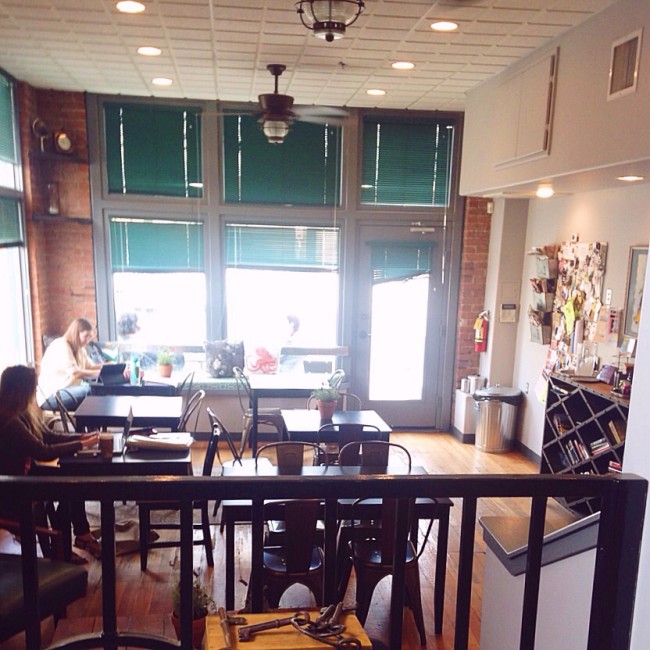 Not only did they have some good, well-crafted coffee to remedy the weak brew from the hotel that morning, they had one bagel left.
I got it to-go, so Phillip could test out the toaster.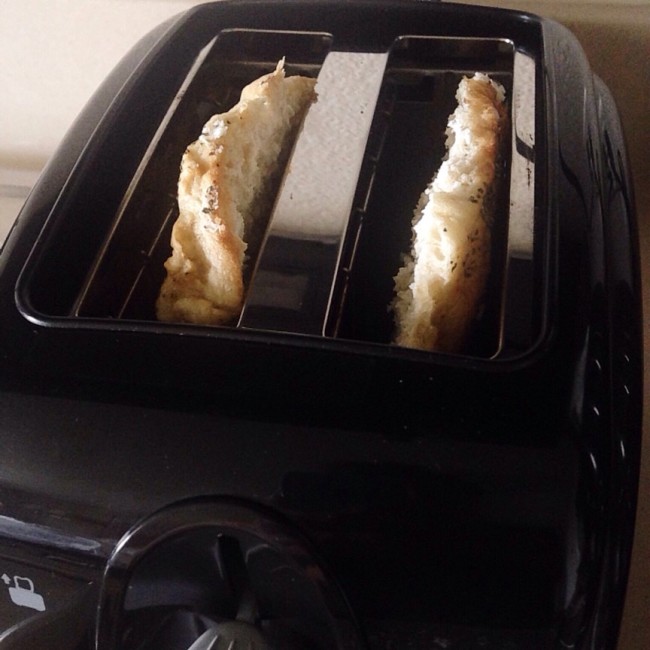 Breakfast
Our second morning in Yuma started with an herb bagel from North End Coffeehouse and sweet grapefruit from Yuma Garden Company. I also remembered reading a tip somewhere about doubling up on hotel coffee packets, so that helped to rectify the weak coffee situation.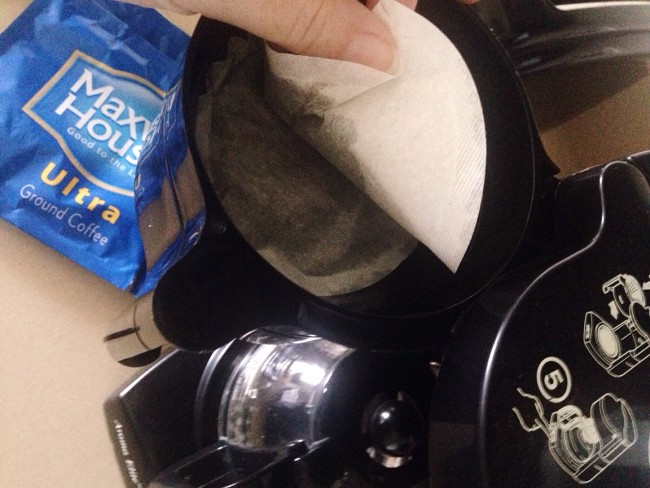 Once we were fueled up and checked out, I wanted to show Phillip some of the historical sites I'd scoped out the day before.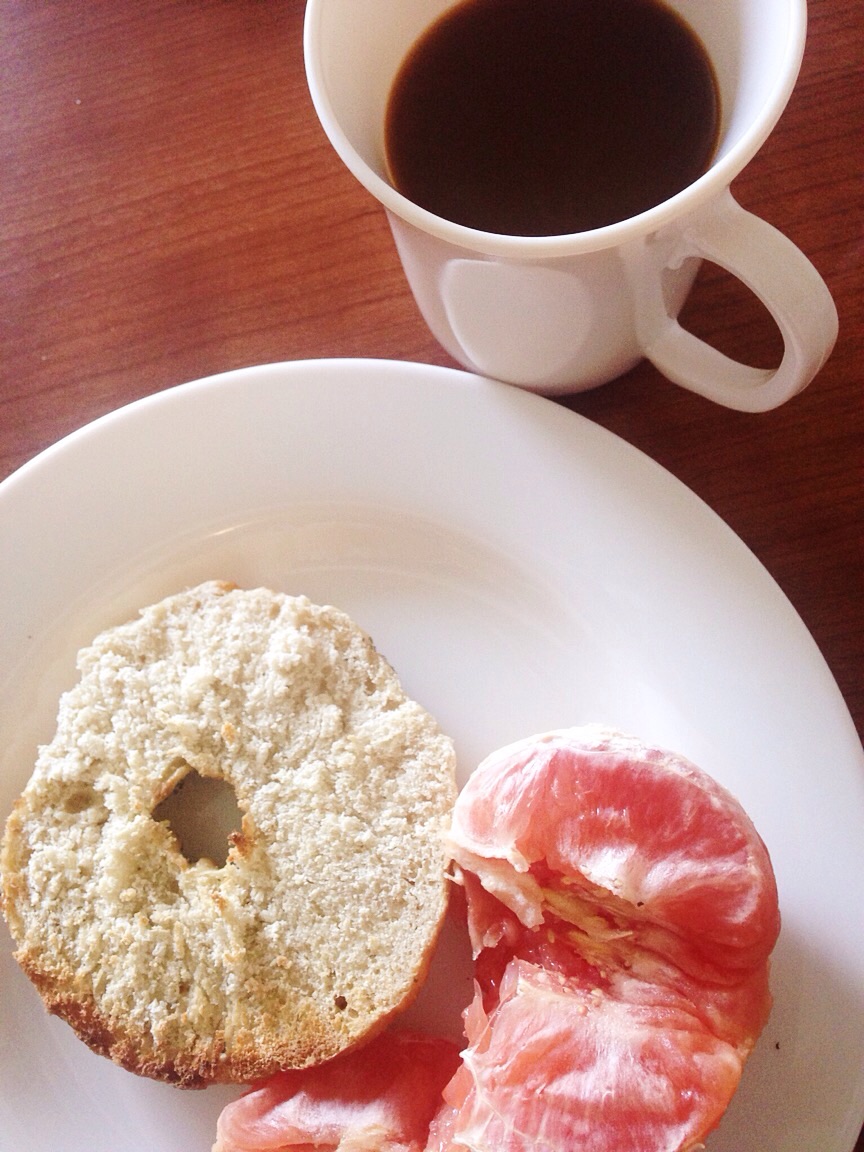 Yuma-st Remember This
The Quechan Reservation
The Fort Yuma/Quechan Reservation straddles the Colorado River, extending into both California and Arizona – probably because the Quechan tribe was there before these state boundaries, before the need to transliterate their name as Quechan or Kwatsan or Kwtsaan, before the Spanish referred to them as the Yuma.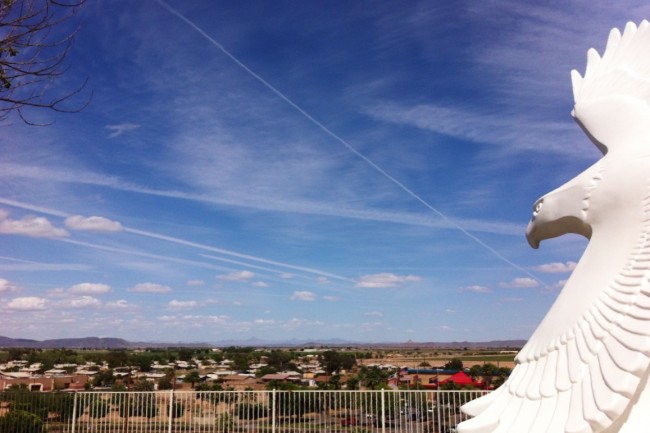 To learn about Quechan history and culture, check out the interpretive trails in Sunrise Point Park and the cultural center inside Quechan Casino.
I'd seen a sign for crafts (yes, please!) the day before, so Phillip and I went in search of the museum gift shop whose museum had to close due to structural damage.
We never did find it and, honestly, that was partly due to getting in an argument over directions. Real life isn't all late-night Billy Joel and apfelkuchen.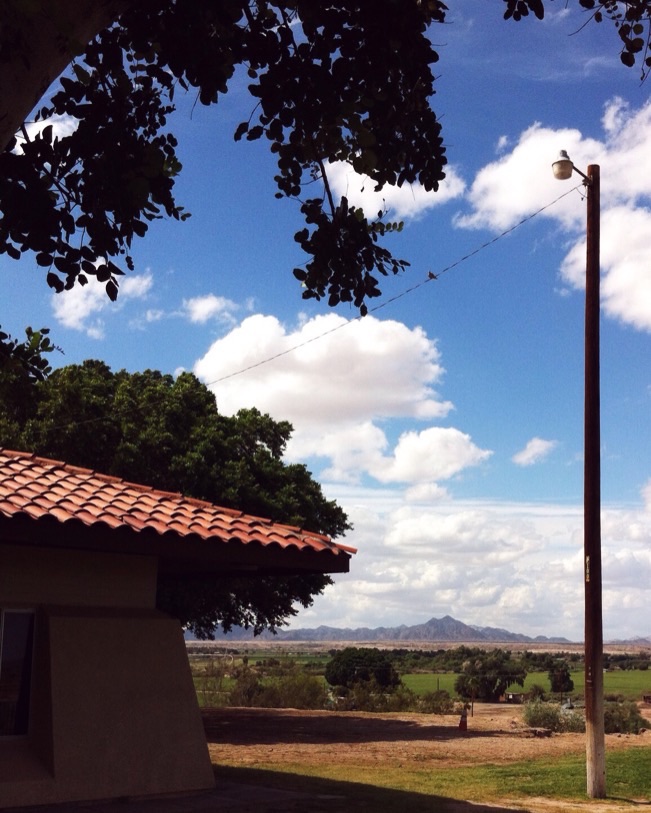 I now have a better idea how to find the museum gift shop:
Go when it's actually open (weekdays 8am-5pm).
Follow the signs north of Ocean-to-Ocean Bridge.
Don't get in a fight with your significant other.
Look for a modular building next to the museum.
The Quechan Senior Center Gift Shop (472 Quechan Drive, Winterhaven) also has handcrafted items.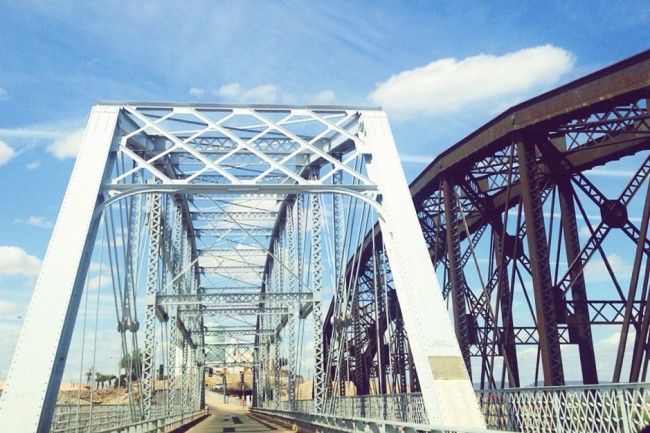 Ocean-to-Ocean Bridge
When automobiles were still a new thing and Colorado River steamboats a recent memory, a highway across the U.S. was a pretty big deal. The single lane steel bridge over the Yuma Crossing made a crucial connection, which earned it the impressive name "Ocean-to-Ocean Bridge."
Also, bends in the river/the state line mean that you can go north over the bridge and end up in California without even realizing it.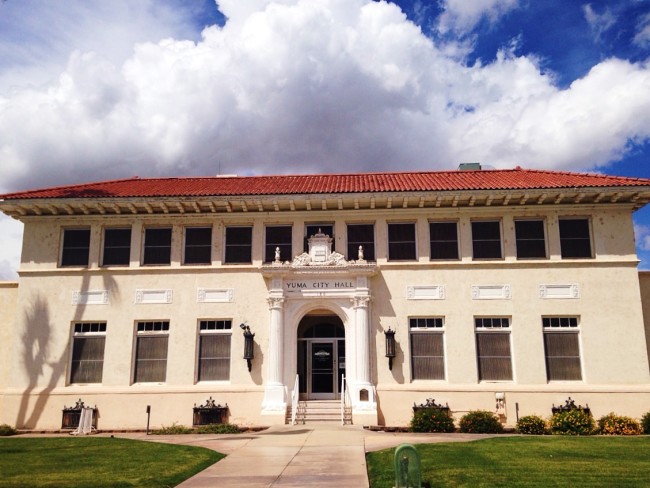 A few other notes on historical sites in the area…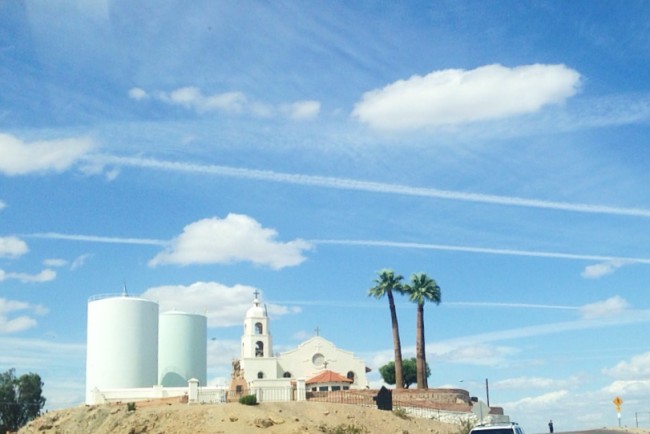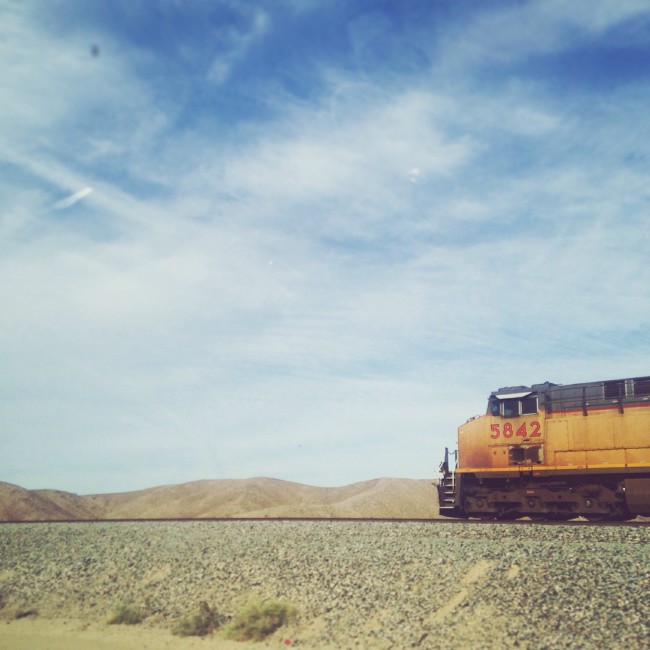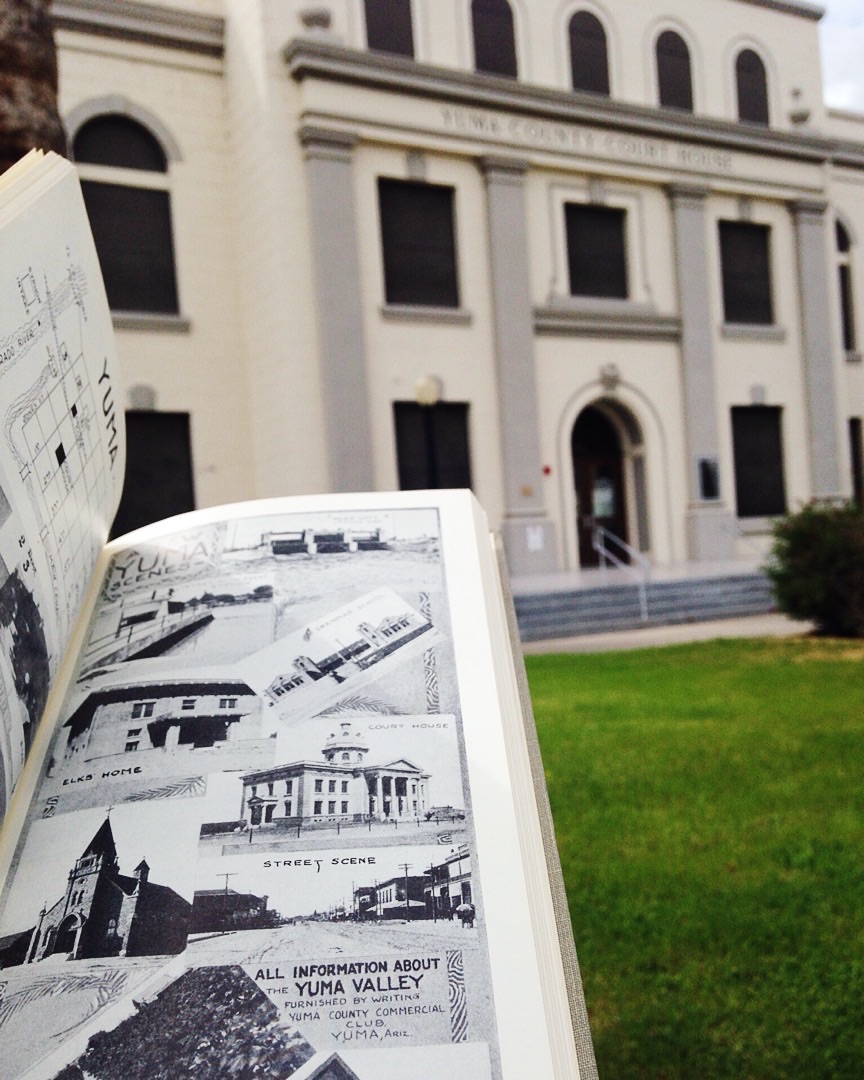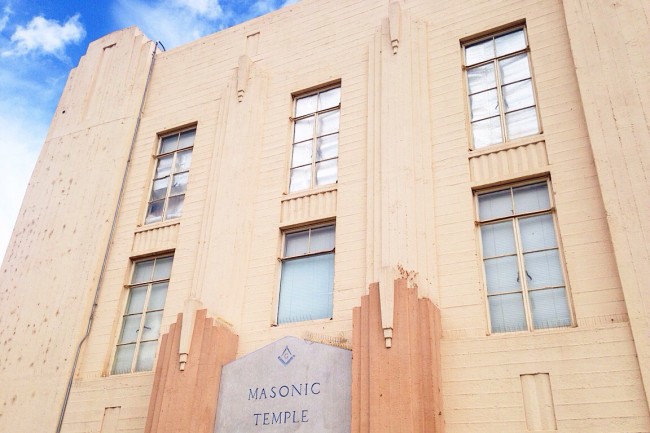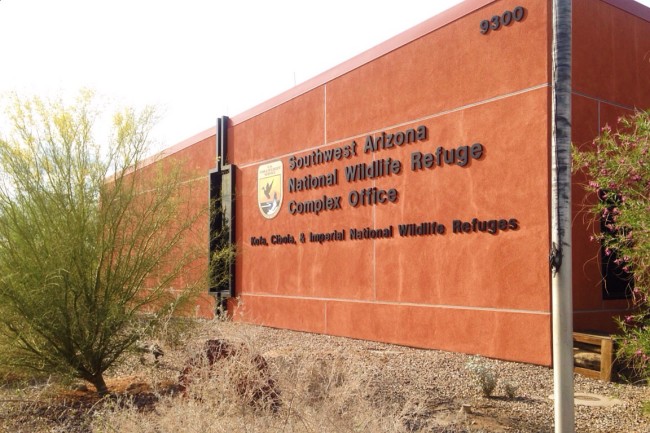 See Yuma Later
We took a different route home through the Kofa National Wildlife Refuge. Its visitor center is really close to Martha's Garden but not open on Saturdays. The Refuge itself, however, is always open. There are no gates and only one designated trail (in Palm Canyon, which we visited a few years ago).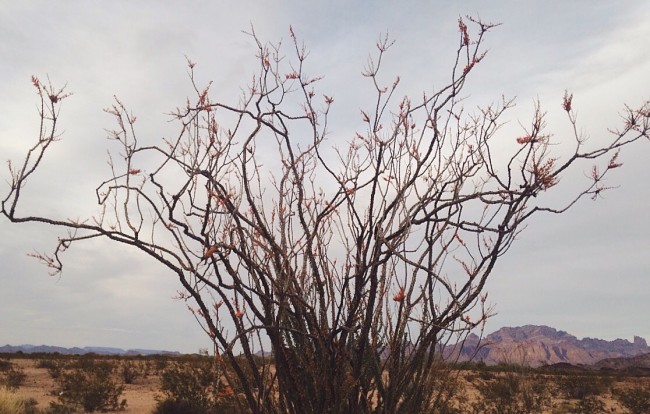 We didn't have time to hike this time, but we are already thinking about when we can return to the area. Maybe we'll go back during next year's ArtBeat or once Candlewood Suites finishes the renovations they have scheduled for this year. (We'll also have to get in town early enough for the evening reception – apparently, they do a whole dinner on Mondays and Thursdays. I need to investigate.)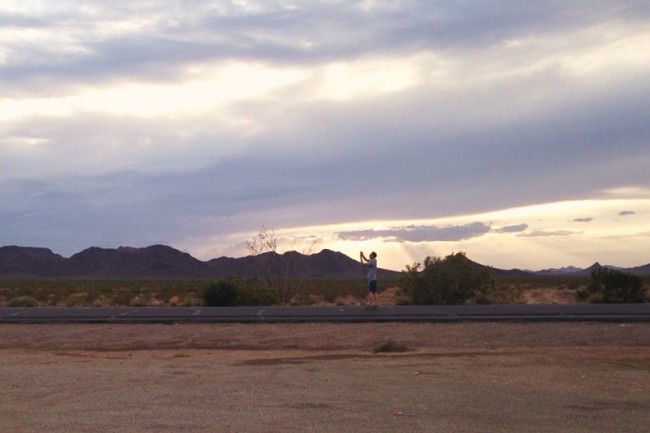 For this trip, we did stop along the road in Kofa long enough to listen to the quiet, look for desert blooms, and watch the evening light transform the Refuge's jagged mountain ranges.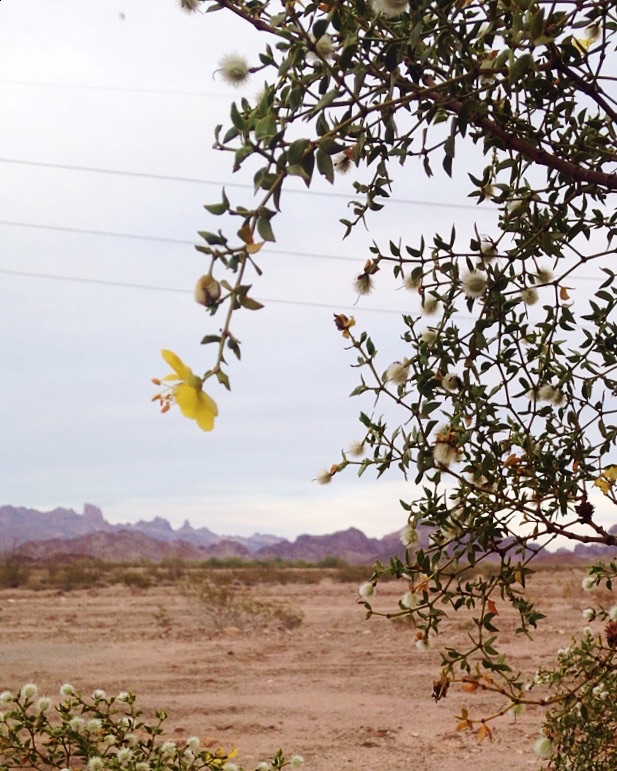 —
Big thank yous to…
Edited: A reference to "Candlewood" was changed to "Candlewood Suites" for clarity and per the request of IHG Corporate Communications.