Does doing something 2 years in a row make it a tradition?
If so, then we continued our gift-bag making tradition at CraftHack this month.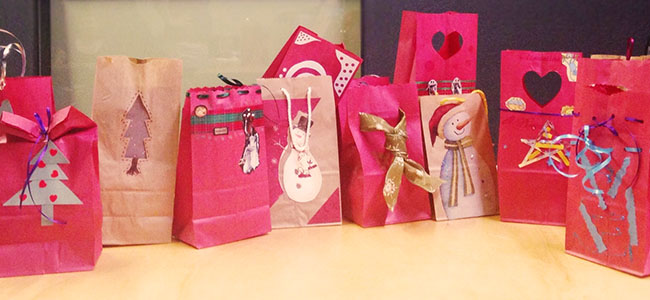 You can make your own gift bags out of regular old paper lunch sacks and craft supplies you already have. Here are some tips…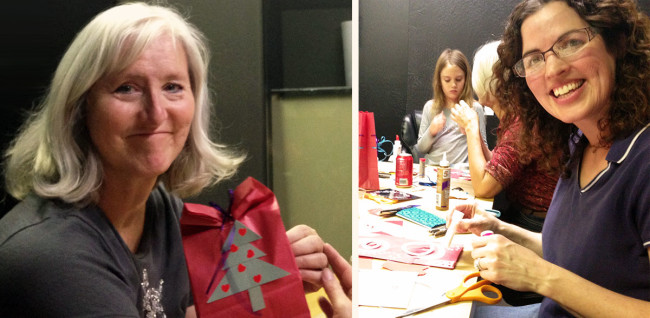 Get your stuff together!
Lunch bags. If you have regular brown ones around, great! Otherwise, check out your color options – white, red, yellow, blue. I've seen a bunch at my local Target.
Scissors. Fancy-edge scissors, a small paper cutter, and/or a paper punch might also be useful if you have them.
Embellishments. Use what you've got – scrapbook paper, washi tape, old greeting cards, ribbon, glitter, stickers, that last little bit of wrapping paper on the roll, etc.
Customize!
Bag size. Take a bit off the top to break up the lunch baggy proportions. You can use your fancy scissors to create an interesting edge.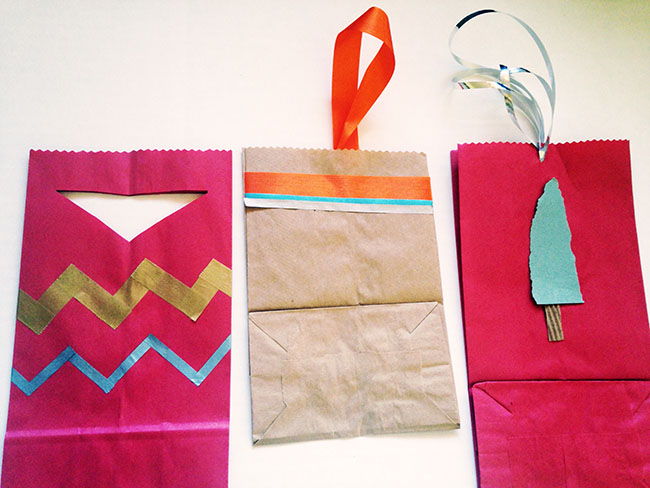 Handles. 3 ways to handle handles:
1. Cut out a shape an inch or so from the top of the bag. Straight sided shapes – like a long inverted triangle – work best.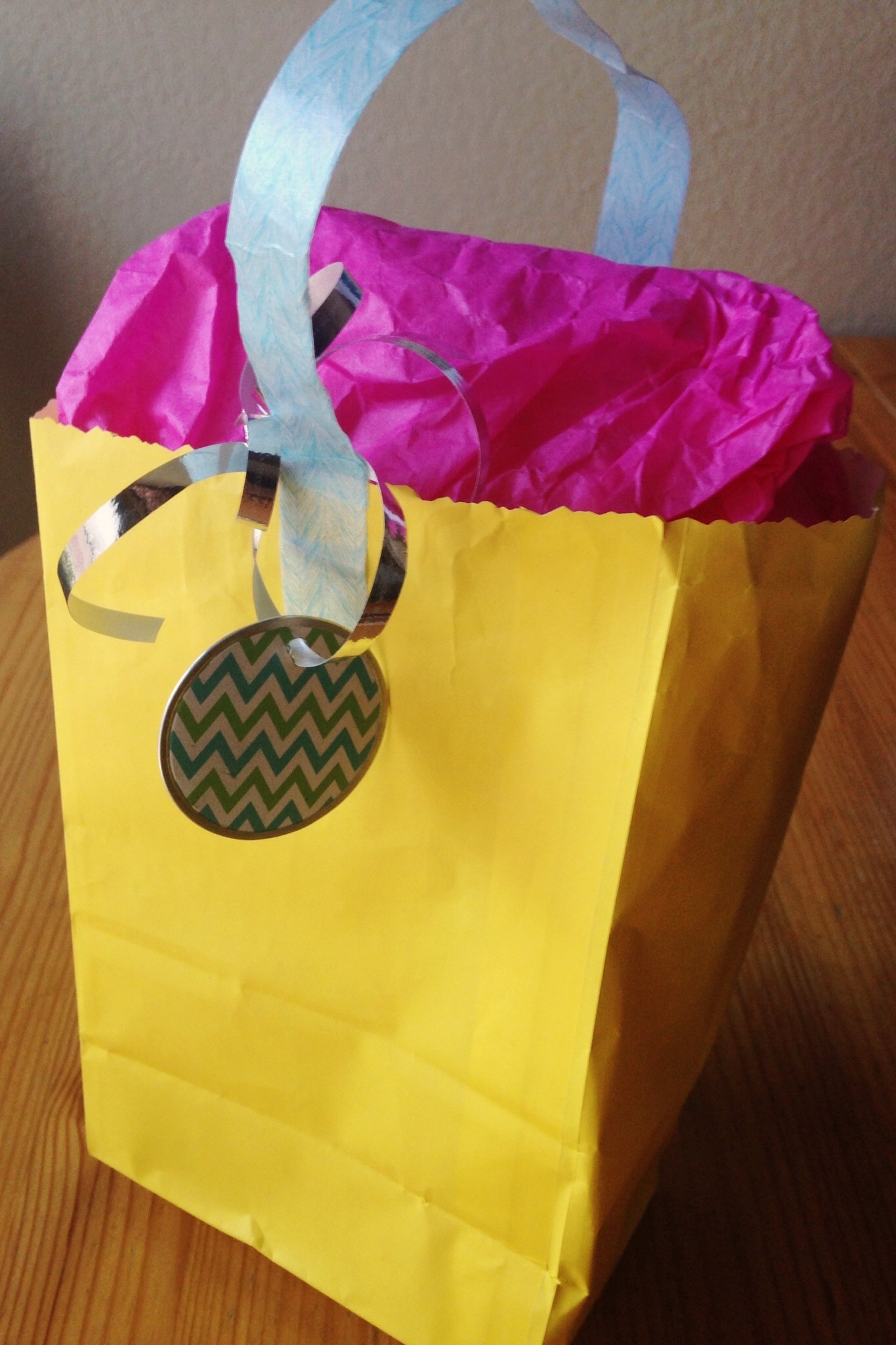 2. Vertical handles. Use ribbon, two pieces of washi tape (sticky sides together), or scraps cut from the top of your paper bag to make a handle that goes over the top of the bag. You can staple it (use your embellishments to cover staples), or punch/cut holes to thread ribbon through and secure with tape or big knots.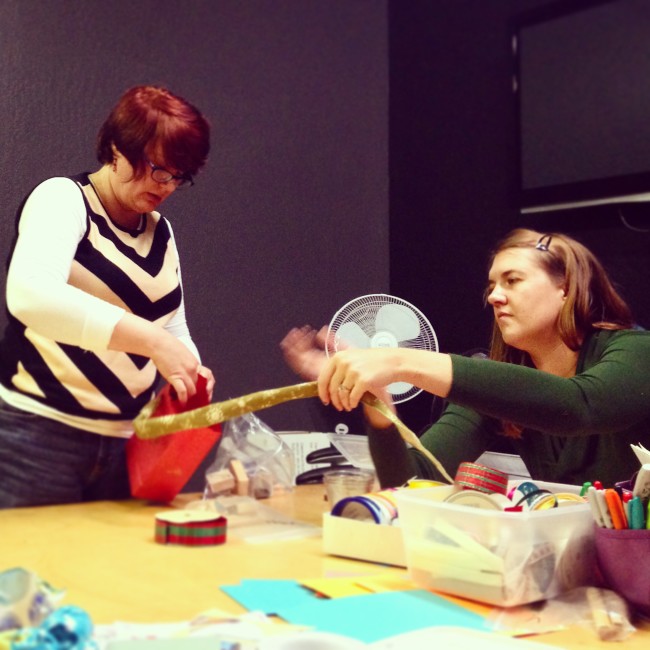 3. Horizontal handles. Some of the CraftHackers came up with this one. It works best using fabric ribbon. You cut rectangles into thee bag that are as tall as the ribbon is wide and weave it through, maybe with help from a friend.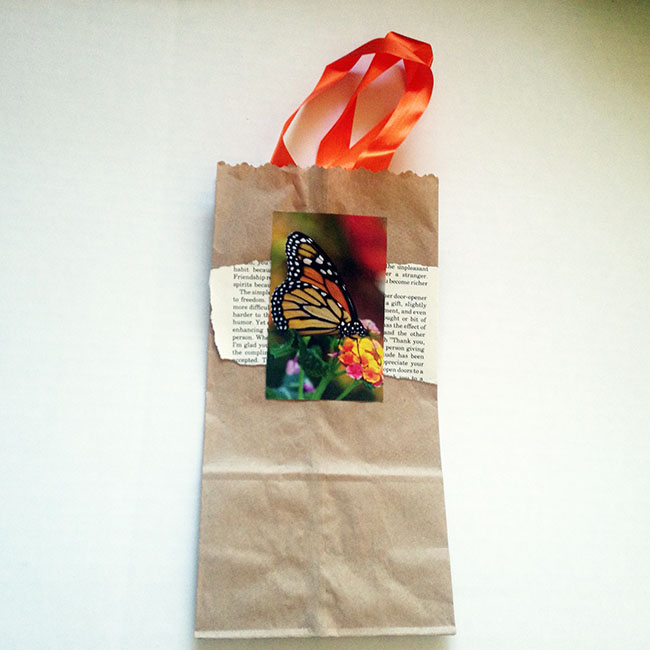 Decorate! Once you've sized your bag and made handles, get creative using supplies you have on hand. Cut shapes out of paper, add glitter, make a pattern from paper, create stripes from ribbon or washi tape, go a little crazy with stickers, have fun!
Check out my last-minute holiday guide for more gift, entertaining, and decorating ideas!
Read More