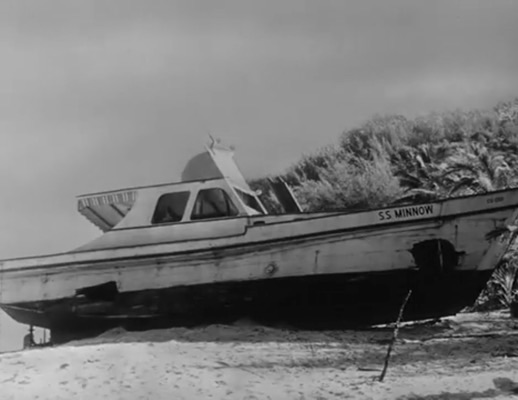 You may think the 1960s television show Gilligan's Island is simply the tale of a 3-hour tour gone terribly awry, indefinitely stranding its passengers on a deserted island where hijinks, visits from goofy guest stars, and thwarted rescue attempts ensue. But it may have actually been a metaphor for restarting after the annihilation of civilization.
I know. Mind. Blown.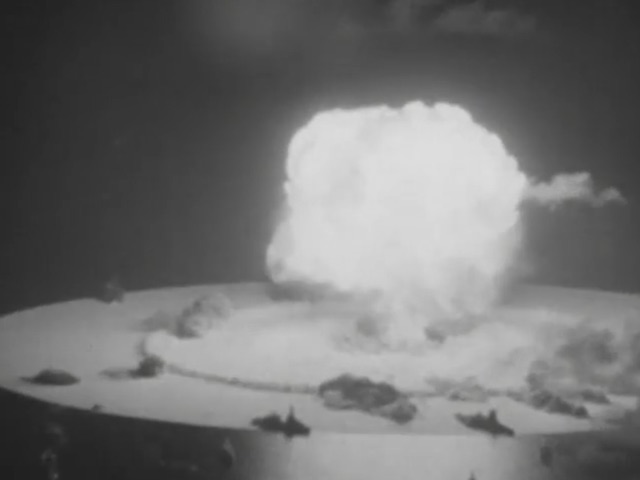 The Gilligan Manifesto, a documentary debuting at LA Femme International Film Festival this weekend, takes a fresh look at the slapsticky sitcom that went into production the year after the Cuban Missile Crisis. I was able to preview the film, which places Gilligan's Island in its Cold War context and aims to reveal the critiques of democracy and capitalism behind its farcical facade.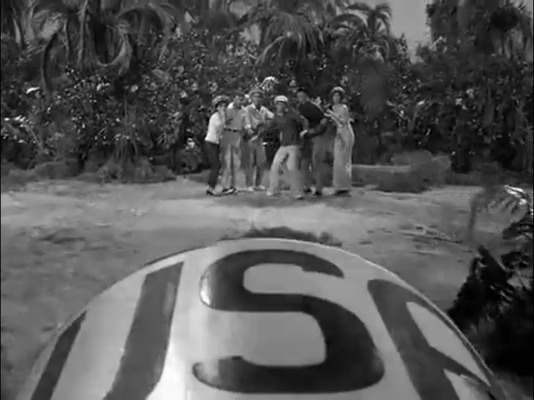 Originally confined to text in an article in Americana: The Journal of American Popular Culture, writer and director Cevin Soling translated his ideas to film, taking advantage of the audio-visual medium with groovy novelty songs, original animation, quick cuts of Cold War era footage, and scenes from the show itself. By the time the opening titles appear, you've already seen a depressing number of mushroom clouds and atomic infernos exploding in sync with disturbingly upbeat tunes like "Love That Bomb."
There are also interviews with creator Sherwood Schwartz, cast members Dawn Wells ("Mary Ann") and Russell Johnson ("The Professor"), and (actual) Harvard professors of history and literature.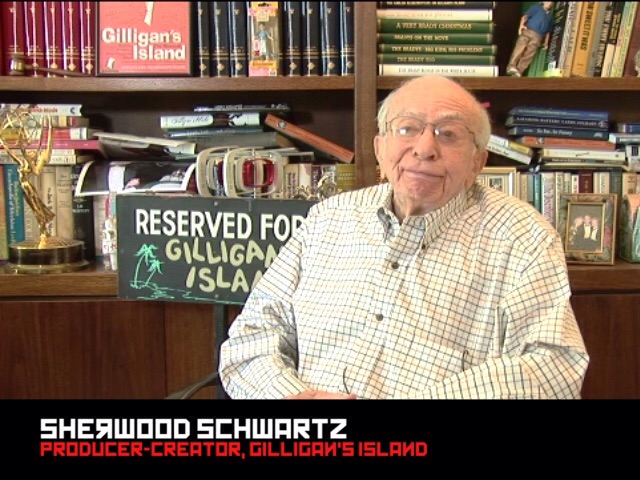 After an animation introduces the characters and illustrates the parallel between the island castaways and survivors emerging from a fallout shelter, the film examines the society they create, positing that it more closely resembles a "true" (non-dictatorial) communist system than a democratic/capitalist one.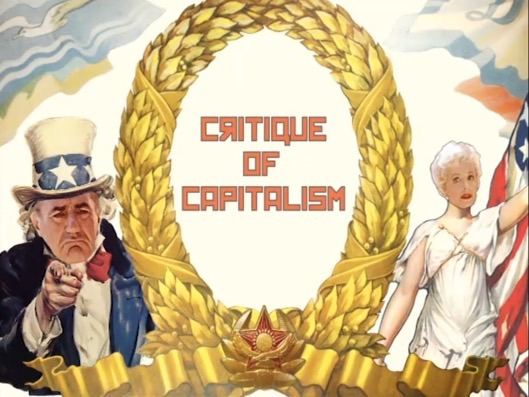 While a few points are belabored and others left hanging, the film does raise some interesting questions.
Do societal structures, such as class divides, persist when society itself is gone? What about titles such as "professor," "millionaire," or "movie star"? Can a person lead without being corrupted by power? What's the best way to distribute resources? Is Gilligan the ultimate proletariat-hero? Do the castaways even want to be rescued?
The Gilligan Manifesto gave me a lot to mull over. And it's definitely changed the way I look at the show and its character archetypes.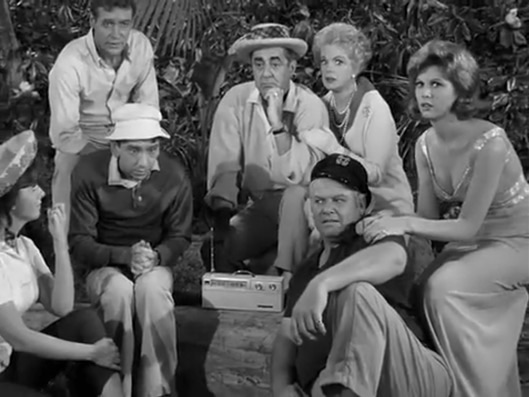 – Film Info –
The Gilligan Manifesto is a feature documentary by Spectacle Films, Inc.
Debut: LA Femme International Film Festival
Information on additional screenings/viewing options was not available.
---
Photos via The Gilligan Manifesto.
Read More