In Phoenix, summer barbecue season means feeling like you're on the grill whenever you step outside.
When I was looking through photos for pre-Independence Day post ideas, I came across some from Honey Bear's BBQ, and I thought, "well, that beats standing in the sun in triple-digit temps!"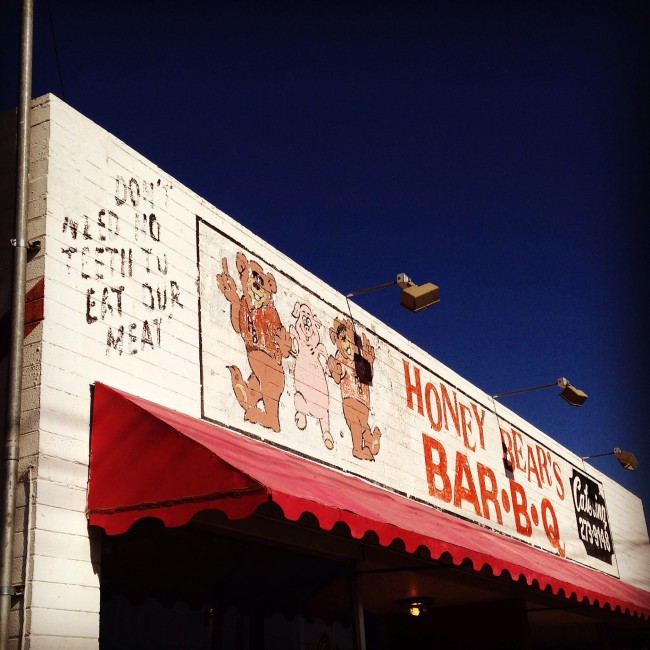 Inside a building with a charmingly ramshackle facade on Van Buren in Phoenix, two families have been serving slow-cooked Tenessee-style barbecue since 1986. They regularly win New Times Best of Phoenix awards.
If you can't decide between a barbecue pork, beef, or chicken sandwich, you can get sliders and try them all. They also have really good sides – classics like cole slaw and mac + cheese.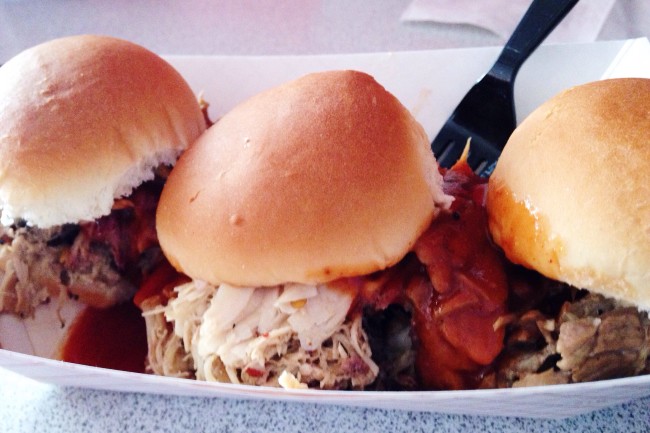 The original Van Buren location is not far from Papago Park. In fact, the last time we visited was right after a trip to the Phoenix Zoo. They also have a restaurant on Central. And you'll be able to find them at several events around the Valley of the Sun 4th of July weekend.
Read More