There's nothing wrong with seeing the highlights of a place, the well-known "must-see" spots. But it's always great when you can go beyond that, get off the beaten path, take the side streets.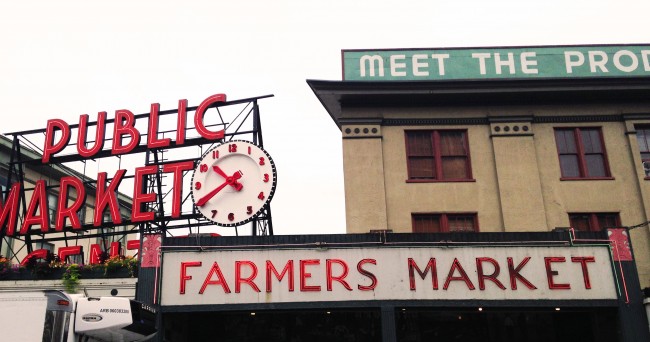 Pike Place Market isn't just a tourist attraction. Locals also frequent the farmers' market, shops, cafes, and bars. It's brimming with quirky Seattle flavor. The Market rewards those who are willing to explore, to keep their eyes open.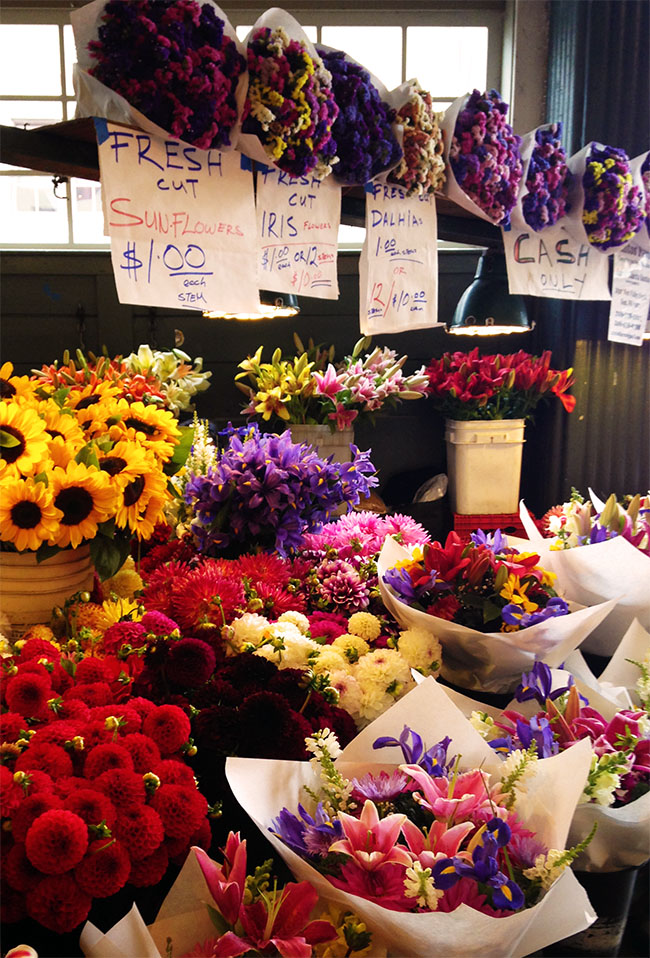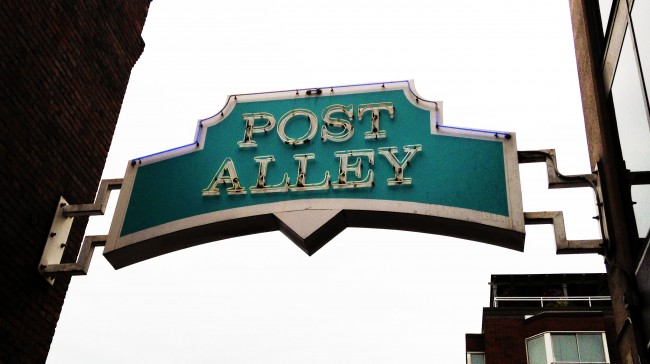 Of course, it's fun to watch the guys throwing fish, and then stroll down the main arcade checking out the fruit and flowers. But you don't have to stop there. Try chocolate pasta. Peruse the busker bulletin board.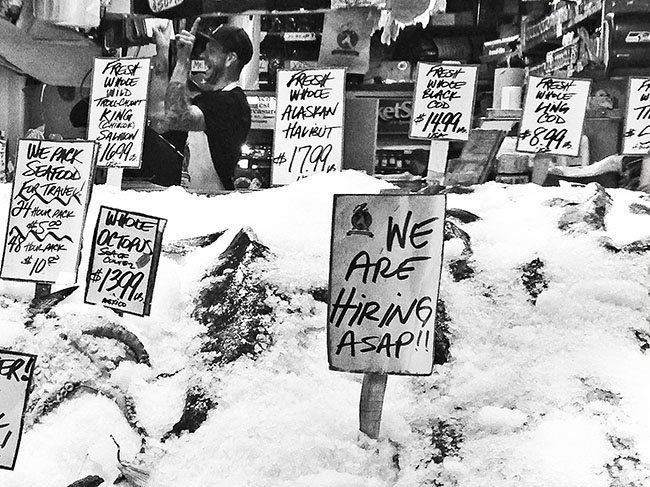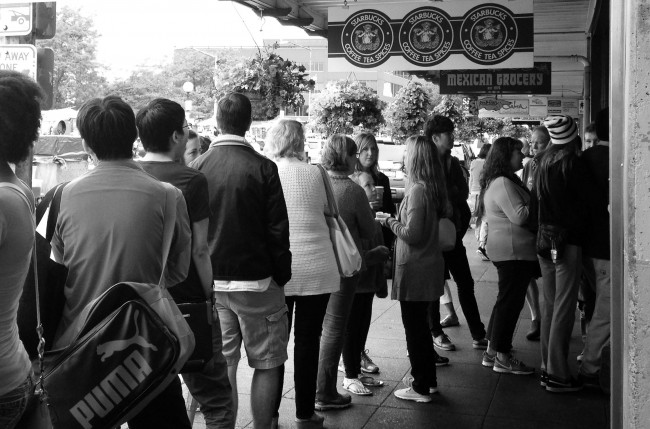 If you don't want to wait in line at the original Starbucks, you can try a new kind of crumpet.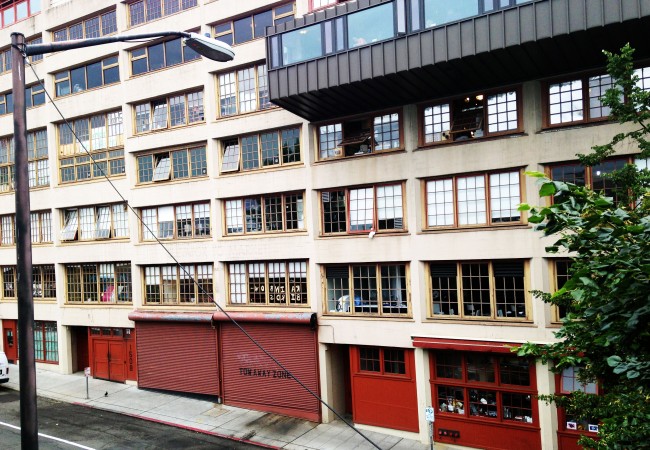 Go down a level or two and you'll find a magic shop, a record store, a place that sells squirrel underwear.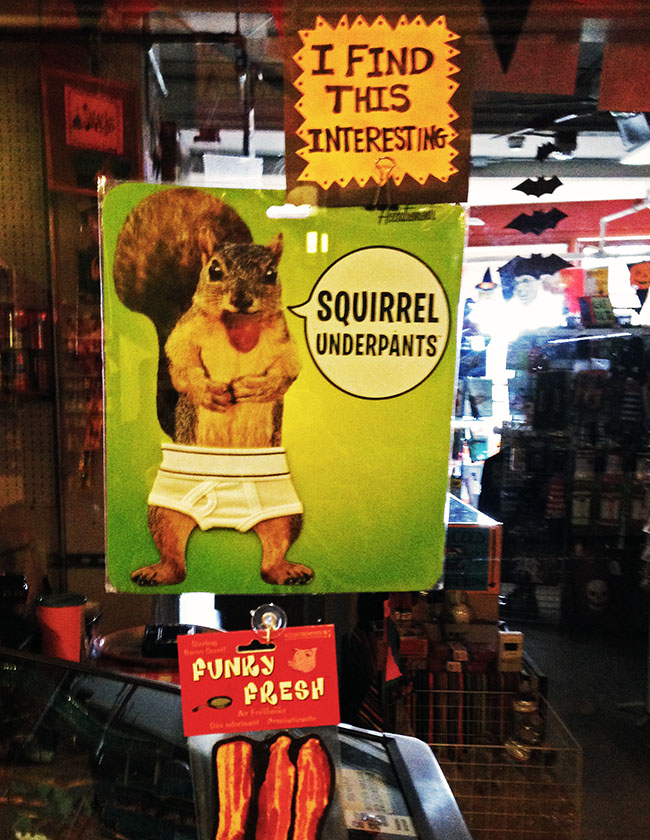 Around the corner from the famous Gum Wall, there's an alley covered with posters, stickers, and street art. (I'm always on the lookout for art in unexpected places – including alleys.)
A paste-up of a man wearing a business suit and a space helmet caught my eye. He's the Clastronaut and is inspired by the feeling of never being at home.
That makes sense to me. We're all travelers.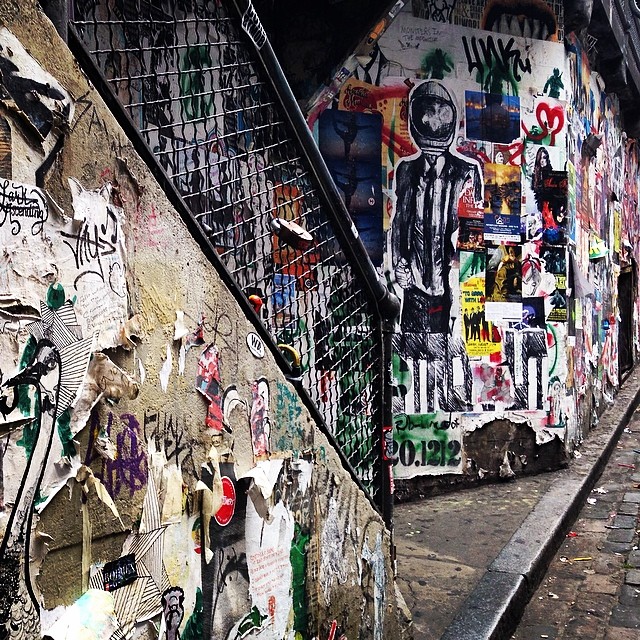 So you might as well wander around, get lost, and see what's around the corner.
Pike Place Market is one fantastic place to do that.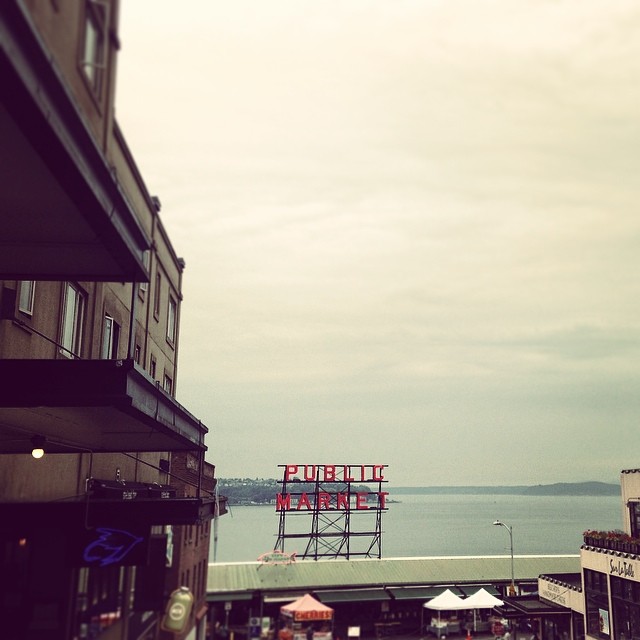 Read More