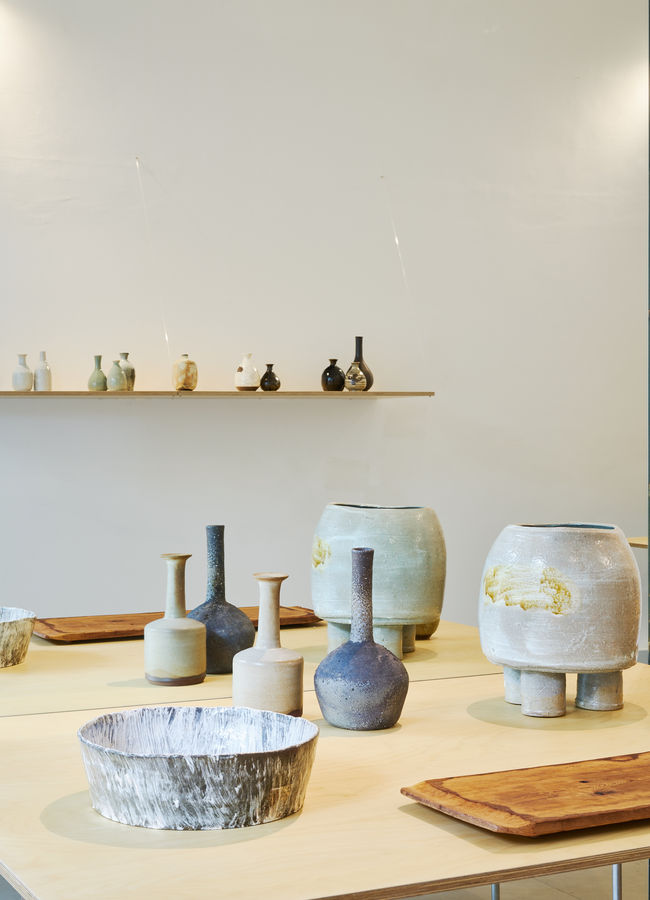 Did you know that March is Hong Kong Art Month? May 9-13 is London Craft Week. In New Zealand, where March is autumn, there's a street festival called "CupaDupa" in Wellington's Cuban Quarter. (Did you know Wellington had a Cuban Quarter?!)
In Washington D.C., they're currently installing this amazing-sounding Burning Man exhibition ("No Spectators") that's set to open at the end of March. It will take up the entire Renwick Gallery and spill out into the surrounding neighborhood. (Also, the Renwick is a Smithsonian museum, so admission is free.)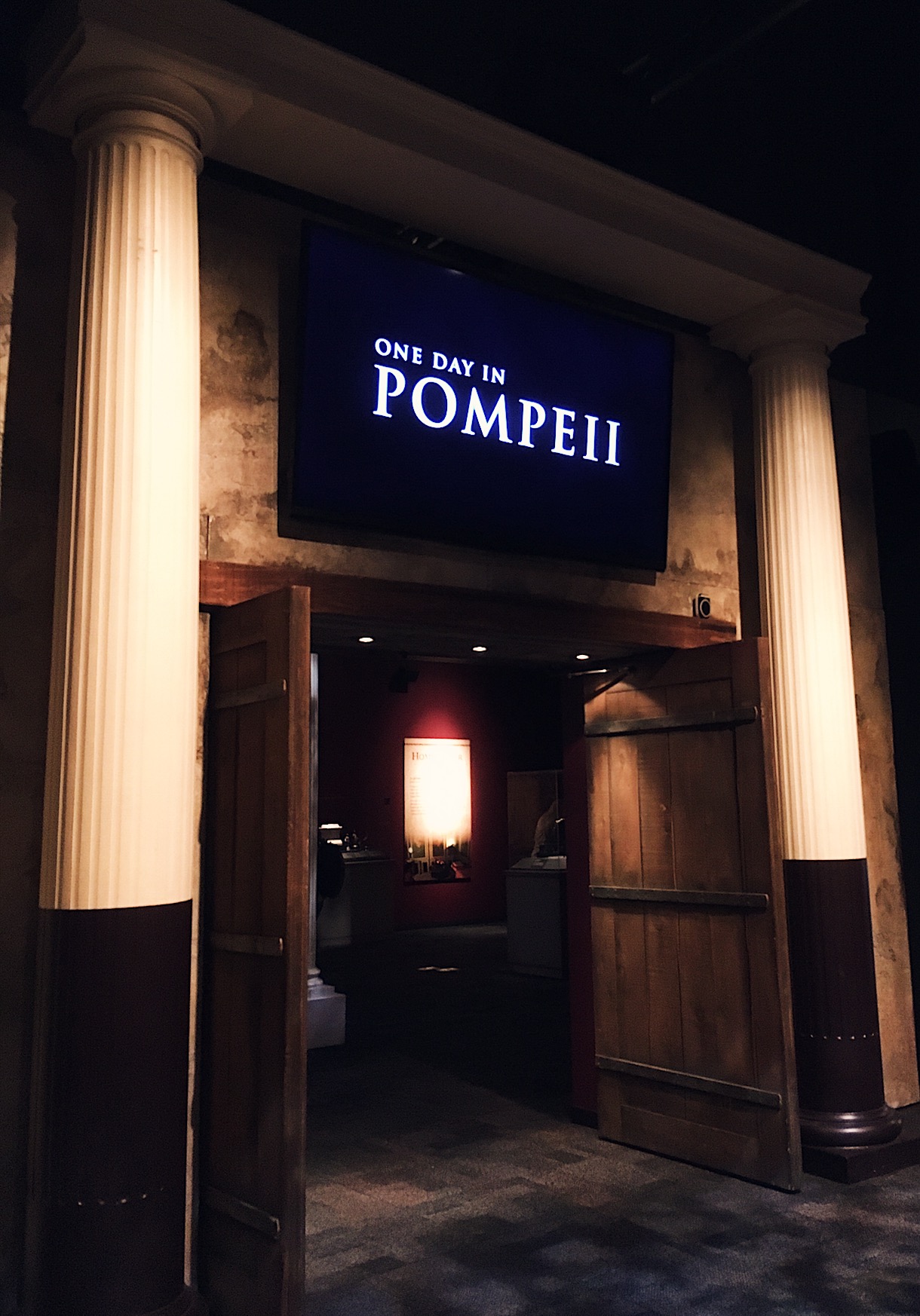 If you're in Phoenix, you have until May 28 to catch the Pompeii exhibition at Arizona Science Center. I highly recommend it. They brought all this 2000-year old stuff over from the museum that houses Pompeii's artifacts in Southern Italy. (Can you imagine being in charge of that packing job?? Yikes.)
The last weekend in April, the Arizona International Film Festival and Agave Heritage Festival – both in Tucson – overlap, so you could catch a couple films in between agave roasts and tequila tastings.
There's lots to explore and enjoy this season. Read on to find out more!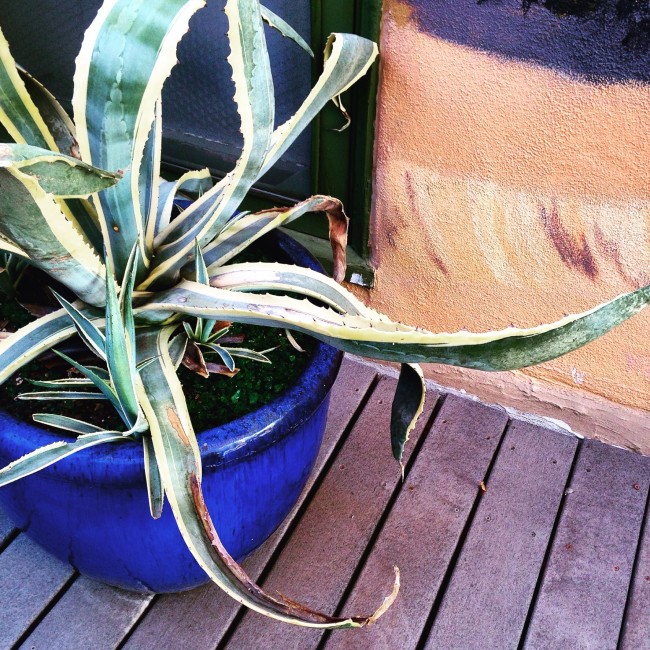 +Arizona
Now – May 25, 2018
The Gallery @ City Hall (ground floor), Phoenix
Artwork from the Burton Barr Central Library Art Collection by artists including Ed Mell, Joan Miró, and Fritz Scholder.
Free and open to the public from 10:00 am to 2:00 pm, Monday through Friday.
Light rail: Washington/Central
Parking: Street parking (metered) or 305 parking garage at 305 W. Washington St. ($4/hour)
Downtown Phoenix
Now – Mar 22, Thursdays at 12:30pm.
Wells Fargo Garden performance area at Mesa Arts Center
Free outdoor concerts at lunchtime. Pack a picnic or purchase food on-site.
Now – Apr 15
Arizona-Sonora Desert Museum, Tucson
Watch hawks, falcons, and owls fly completely untethered in the open desert, while a narrator explains the characteristics of each species. Included with admission.
Now – May 11
Cornerstone Hospital, Tucson
Art on display (and for sale) by 25 local artists throughout the facility. Sponsorsed by Southern Arizona Arts Guild.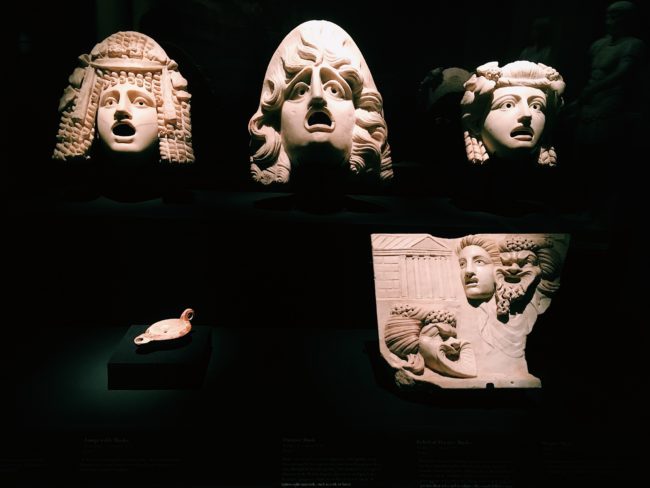 Now — May 28
Arizona Science Center, Phoenix
Exhibition of artifacts from the ancient city of Pompeii, destroyed by the 79 A.D. eruption of Mt. Vesuvius. Over 200 items are on loan from the Naples National Archaeological Museum in Italy, including wall-sized frescoes, mosaics, marble and bronze sculptures, jewelry, statues, Roman coins, and body casts of the volcano victims. Timed-entry ticket required. Tickets $12 (adults) / $10 (ages 3-17) + science center admission.
February 24 – March 4, 2018
Sedona
Festival with over 160 independent films from around the world, including features, shorts, documentaries, animation, foreign films, and student films. 10-ticket pack $130.
March 1, 7
Visitor Information Center, Yuma (201 N. 4th Ave.)
Half-day farm tour. Hands-on harvesting instruction from a local grower followed by lunch made from the produce you picked. Includes transportation, some veggies to take home, and the field-fresh lunch. Tickets $55.
Mar 3-4
Steele Indian School Park, Phoenix
Games and entertainment presented by The Caledonian Society of Arizona, including competitive highland dancing, pipe bands, heavy athletics, country dancing, and historical re-enactments. Tickets $20/adults, $5/kids (6-12).
Mar 7
Old City Hall, Yuma
Progressive dining experience with a tour bus that takes you to sample food at several Yuma eateries. Tickets $55.
Mar 15-20
Downtown Phoenix
March 15. Art D'Core Gala.
March 16, 6-10pm. Pre-Detour Third Friday.
March 17-18. Art Detour! Studio and art space tours.
Mar 17-18
Community Field, Camp Verde
Wine tasting and all-ages festival with live music, an archaelogy fair, canoe and kayak racing, 40 vendors, and activities for kids.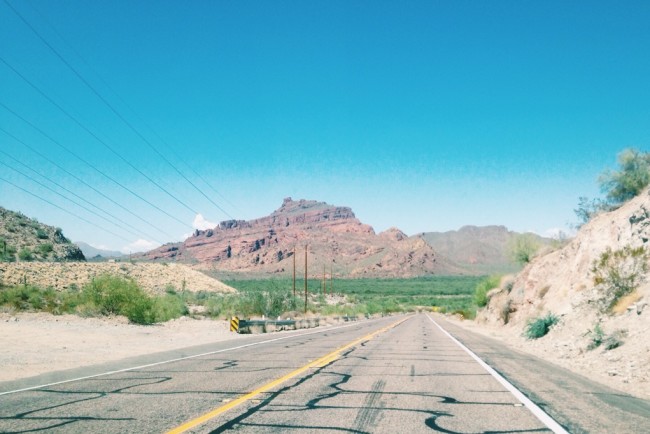 Apr 7, 9am-2pm
Downtown Mesa
Rides from 5 to 61 miles, starting in Downtown Mesa and going as far as Red Mountain. Entry fee varies and goes to local charities.
CycloMesa: Unchained Bicycle Festival has a view of the El Tour start/finish line and Grand Cycling Awards Ceremony, as well as activities (zip line, rock walls, bungee trampolines, inflatables, etc.), BMX stunt shows, food trucks, and live music. Free.
Apr 8, 7pm
Desert Botanical Garden, Phoenix
Pianist-composer Michael Brown, clarinetist Alexander Fiterstein, violinist Elena Urioste, and cellist Nicholas Canellakis perform a new work inspired by Desert Botanical Garden, Wave Hill in New York and Longwood Gardens in Pennsylvania. Tickets $40.
April 18-29
Exhibition venues throughout Tucson
Film festival with a focus on independent cinema and diverse cultures.
Apr 22, 4-9pm
Historic Downtown Yuma
Award-winning juried fine arts festival with local and regional artists and live music.
Application Deadline: March 2, 2018
Apr 27 – May 6
Downtown Tucson
A weeklong celebration of the agave plant that includes culinary events, art, music, garden tours, and seminars.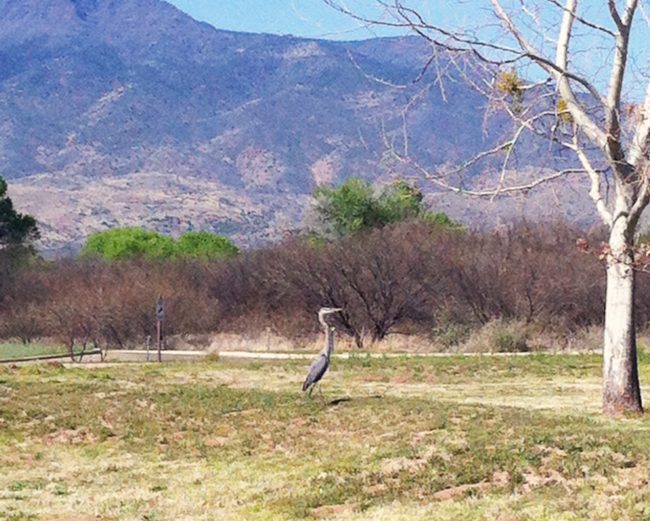 Apr 26-29
Cottonwood
4-day event with guided walks (and canoeing!), workshops, vendors, and exhibitors focused on the Verde Valley habitat. Register online by April 18 or on-site starting April 25. Registration fee $15/person or $30/family. Additional fee for some events, including field trips and seminars.
Apr 26, 5pm: Welcome Social at Main Tent – River Day Use Area (Owl Rd) of Dead Horse Ranch State Park. Mixer with snacks and wine. Exhibitor booths will be open.
Apr 27, 6:30pm: Keynote Reception with Decadent Desserts at Cottonwood Rec Center, featuring Peterson Field Guide to Bird Sounds of Eastern North America author Nathan Pieplow, who will share audio and stories from over a decade of recording birds in the field.
Camping available at Dead Horse Ranch State Park.
May 15 – June 2 (Tuesdays through Saturdays), 8pm
Desert Botanical Garden, Phoenix
World premiere ballet by Ballet Arizona's Ib Andersen, performed to Beethoven's Third Symphony with a desert garden backdrop.
May 24-27
Phoenix Convention Center, Phoenix
Pop culture convention (formerly Phoenix Comicon) featuring actors, comic book writers and artists, programming, and vendors. Full event passes $100+.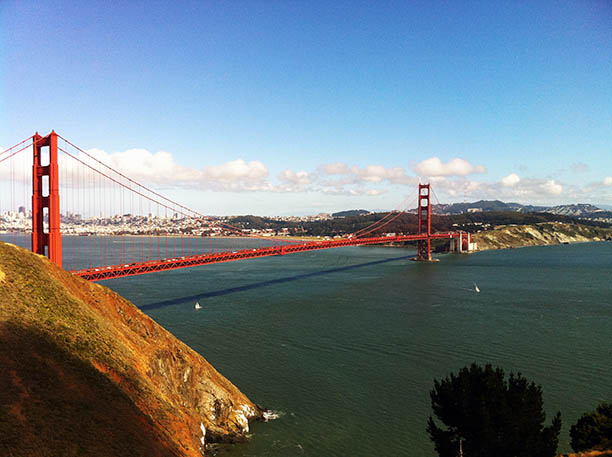 +California
Now – Apr 1
Los Angeles County Museum of Art, Los Angeles
Exhibition about how four design movements — Spanish Colonial Inspiration, Pre-Hispanic Revivals, Folk Art and Craft Traditions, and Modernism — defined California and Mexico throughout the twentieth century.
El Cerrito
Golden Gate Park, San Francisco
Mar 3, Apr 1, May 6 at 8am: Birding at the Garden. The first Sunday of each month, beginning birders are welcome to join this docent-led slow-paced walk. Meet at Main Gate. Free (donations accepted).
Mar 25, 10am: Painting from the Garden: An introduction to botanical watercolors. $95
Apr 21, 12pm: The Secrets of the Cosmos: Paper Flower Making Workshop. $95
Mar 20 at 2pm
Skirball Cultural Center, Los Angeles
Instruction and exercises on meditation techniques that draw from Jewish contemplative practice, texts, and traditions. Lead by meditation teacher Alison Laichter, founder of the Jewish Meditation Center in New York City. Free.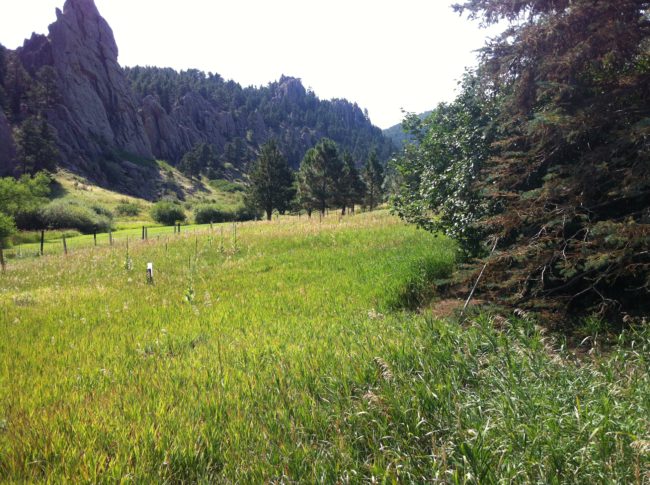 +Colorado
Mar 22-24
Denver Mart, Denver
Expo with sewing, quilting, needlework, and craft supply vendors (both local and national), as well as workshops and presentations. Admission $10. Free parking.
+Georgia
​Apr 7, 10am
Sacred Space Studio, Statesboro
Learn how to add pop-ups, hidden pockets, and sneaky details to your journal! Materials provided. Fee $25. ​​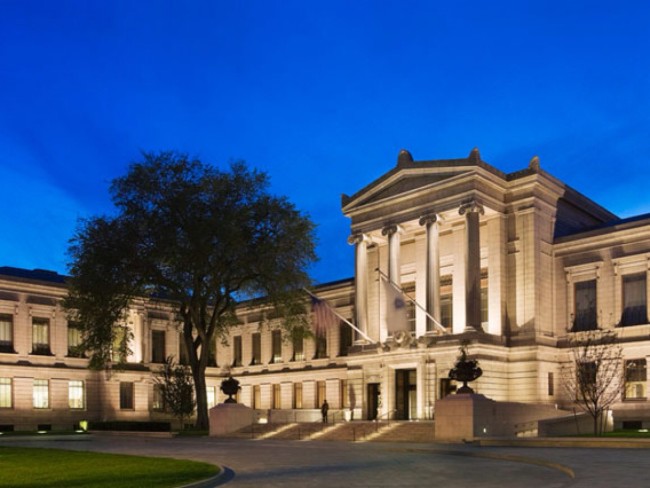 +Massachusetts
Museum of Fine Arts, Boston Exhibitions
Now – Sep 3. Mark Rothko: Reflection: Exhibition of 11 Rothko pieces on loan from the National Gallery of Art in Washington, D.C. that show the continuity of the artist's work within western artistic tradition.
Now – Jun 3. Black and White Japanese Modern Art: Display of a newly acquired, large-scale calligraphy by Inoue Yūichi, along with a selection of other monochrome avant-garde works from postwar Japan.
Mar 17, 6pm
Jamaica Plain
4-hour hands-on contemporary embroidery workshop with Sarah K. Benning. Learn to prep your hoop and fabric, transfer a design from paper to cloth, and embrace freestyle stitching and non-traditional embroidery techniques. Materials included. Fee $140.

+New York
Now – Mar 31
RESOBOX LIC, Long Island City
Exhibition of innovative uses of the Japanese crochet art amigurumi. Free.
+Oregon
Mar 3-4, 10am-5pm
Southeast Portland
Self-guided walking tour of artist studios, home workspaces, galleries, and businesses within the boundaries of SE 9th Ave, SE 41st, SE Powell and SE Hawthorne Blvd. Free.
Annamieka Artist Retreats
May 4-6: Painting in the Ancient Forest: Opal Creek. Stay in a cabin in Jawbone Flats and learn about painting with acrylics in the Opal Creek Wilderness. Food, lodging, and art supplies provided. Fee $455.
Jun 29 – Jul 1: Painting on the Oregon Coast: Sitka Center for Art + Ecology. Annual "Layers of the Forest" mixed media painting workshop at the confluence of the Pacific Ocean, the Salmon River, and the Cascade Head Nature preserve. Ages 16+. Lodging is not provided. Tuition + materials $310.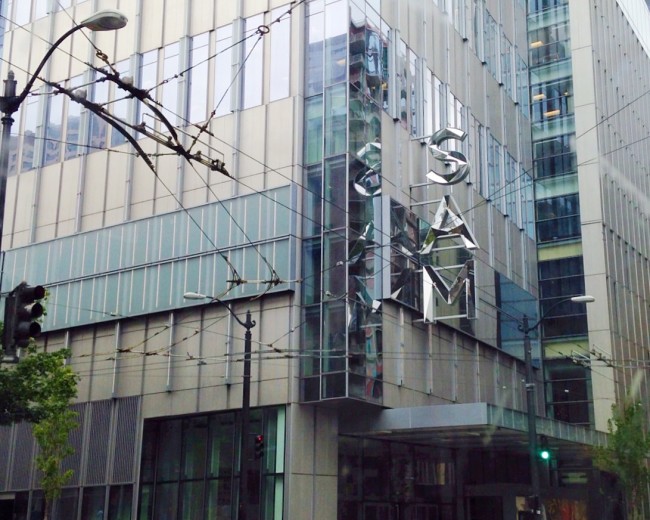 +Washington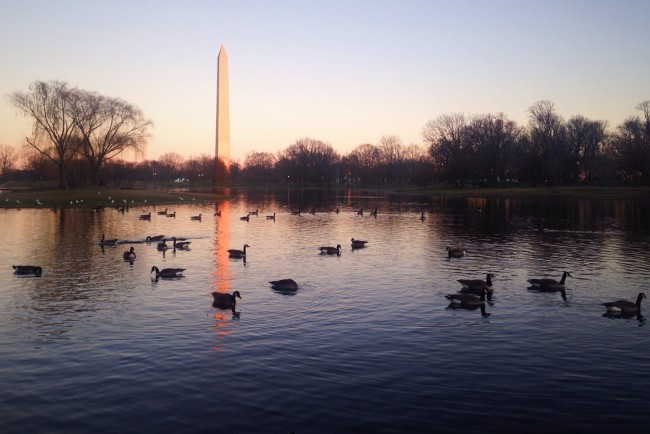 +Washington D.C.
Now – Jul 8
National Museum of Women in the Arts
Best known as a painter whose work explores themes such as movement and migration, artist Hung Liu also creates pieces using an array of printing and collage techniques. She describes printmaking as "poetry," layering images with highly textured surfaces and  screens of drip marks. Museum admission $10.
Mar 20 – Apr 15
Mar 30 – Jan 21, 2019
Renwick Gallery
Large-scale, participatory artwork from Burning Man will take over the entire Renwick Gallery building, as well as extending into the surrounding neighborhood. The in-gallery exhibiton will include immersive room-sized installations, costumes, jewelry, and ephemera, along with photographs and archival materials from the Nevada Museum of Art. Free.
May 2, 9, 23 at 7:30pm
National Museum of Women in the Arts
Annual concert series of women musicians. Free, subject to availability. Registration required.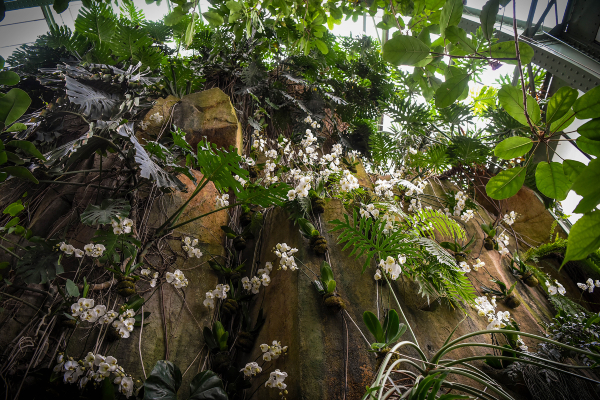 INTERNATIONAL
+France
Now – March 5
Galerie de Botanique, Jardin des Plantes, MNHN, Paris
Project to highlight the historical collections at the Muséum National d'Histoire Naturelle, as well as the biodiversity of Colombian flora. There will also be light and sound installations by Claudia Isabel Navas.

+Hong Kong
Hong Kong Arts Month
Mar 1-31
Feb 23 – Mar 24: 46th Hong Kong Arts Festival. Traditional and contemporary music, opera, drama and dance performances.
Mar 29-31: Art Basel at Hong Kong Convention and Exhibition Centre. Work by Emerging and established artists from 32 countries and territories, especially the Asia/Asia-Pacific region. 3-day tickets HKD 750 in advance or HKD 850 on-site.
Mar 2
Tsim Sha Tsui, Kowloon
The last day of Chinese New Year (a.k.a. "Chinese Valentine's Day") is focused on couples with colorful lanterns hung in parks, flower markets, and restaurants.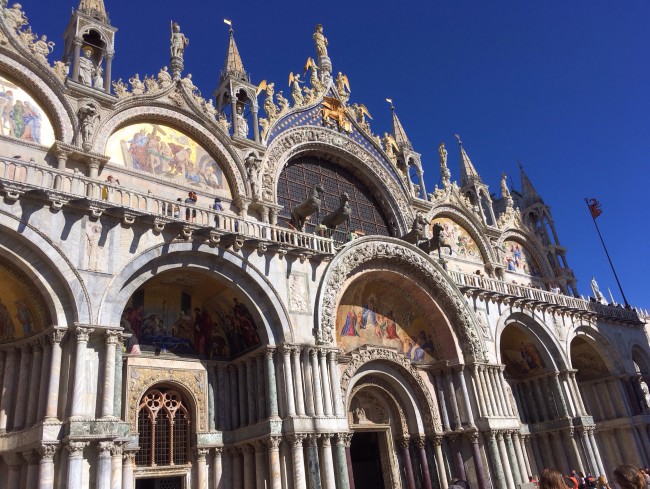 +Italy
Now – Mar 13
St. Mark's Square, Venice
Pre-Lenten celebrations with revelers in elaborate masks and costumes.
+Mexico
Contemporary Embroidery with Sarah K. Benning
1. Hibiscus in San Miguel de Allende
Hands-on Contemporary Embroidery workshop at Hibiscus creative retreat in San Miguel de Allende, Mexico. Learn about free-style working methods, embroidery stitches, tools and materials. Supplies and lunch included. Fee $125.
Apr 10, 10am-2pm
Apr 12, 10am-2pm
3-hour hands-on contemporary embroidery workshop. Learn to prep your hoop and fabric, transfer a design from paper to cloth, and embrace freestyle stitching and non-traditional embroidery techniques. Pre-registration required. Materials included. Fee $100.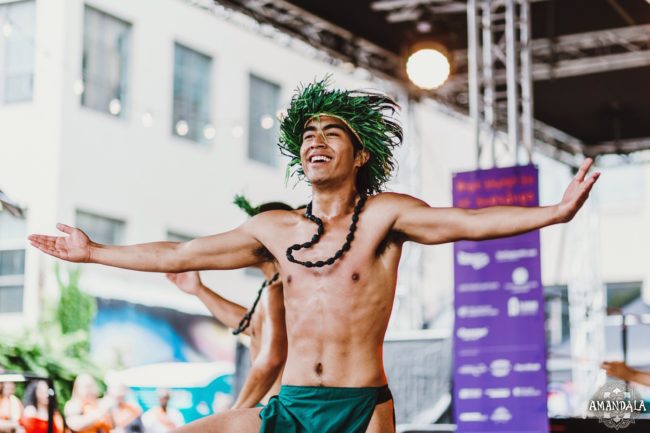 +NEW ZEALAND
Mar 24-25
Cuba Quarter, Wellington
Festival with a wide range of street performances, including theater, bands, and opera, as well as a parade and interactive art installations. Free.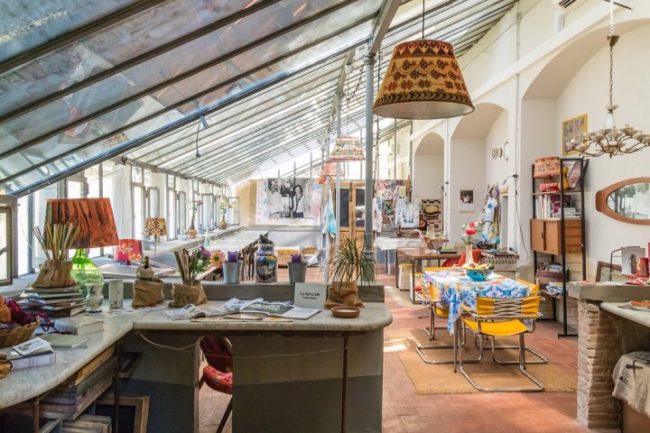 +UK
May 9-13
Across London
Curated program showcasing international creativity and craftsmanship.
May 12, 10:30am: Stenciling with Nature at Petersham Nurseries. Learn about natural dying techniques including silk screen-printing, hand-painting and stencil printing to create unique soft furnishings for the home. £70
---
---
---
So much great stuff, right?!!
I kind of wish I could do it all. Obviously, I can't. But if you go anywhere I mentioned, let me know how it goes!
Finally, while I do handpick events that seem rad, I'm not in charge of them and don't always know the organizers. So consider this your informational starting point and know that there could be errors, changes, etc.
Hopefully, though, everything will be fabulous, and you'll enjoy yourself immensely!
---
Top photo via London Craft Week.
Hong Kong photo via Discover Hong Kong.
Massachusetts photo via Museum of Fine Arts, Boston.
Paris photo via Orchidées de Colombie. 
New Zealand photo via Amandala Photography.
UK photo via Petersham Nurseries.
Read More